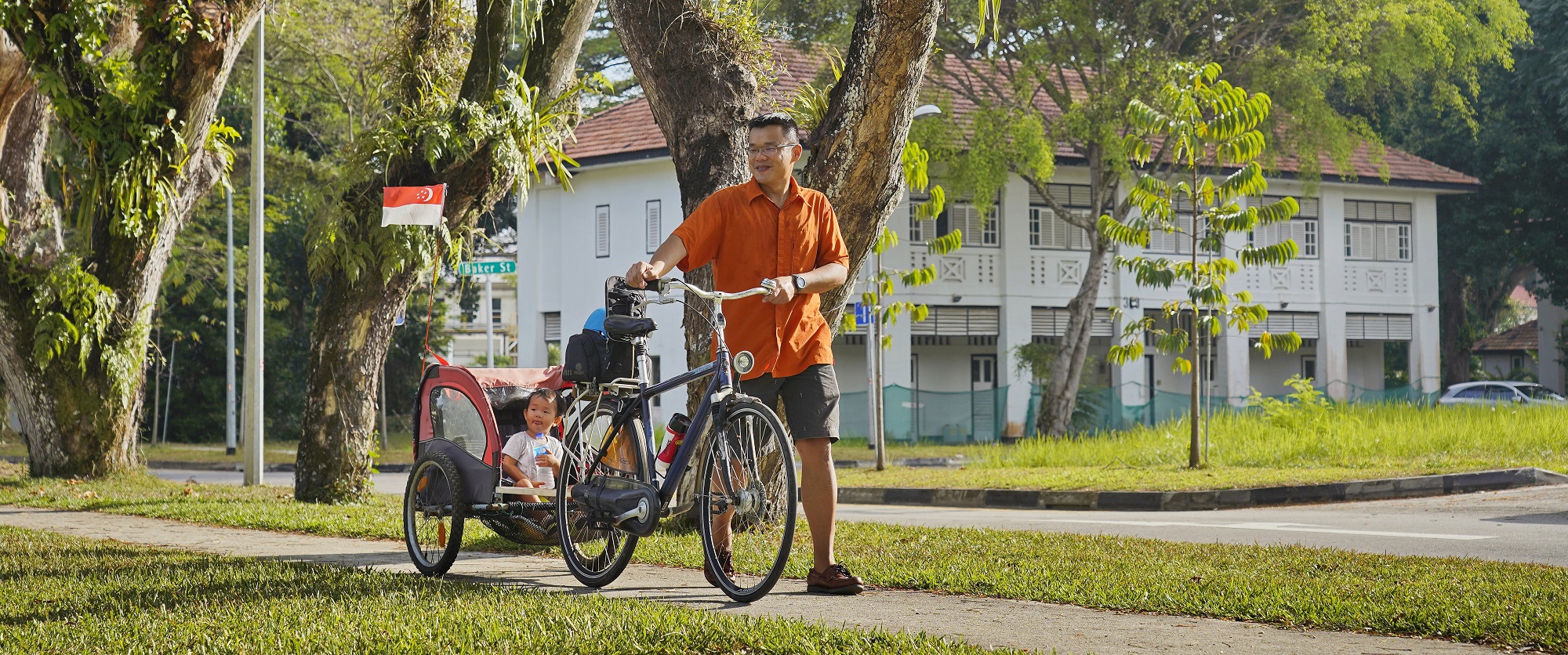 Seletar Aerospace Park Photo Competition
Come and spend the day rediscovering the charm of Seletar Aerospace Park (SAP) and stand to win a Nikon Z 50 Kit Set worth $1499, dining vouchers and more!
From leisurely strolls at a newly refurbished parkland, to tucking into a delicious meal by the boardwalk, share your favourite SAP memories with us on Instagram and you may walk away a winner.
Selected entries will also be featured on The Oval's Instagram page and the entry with the most likes will win a People's Choice prize! Time to whip up your devices and start snapping!
#RediscoverSAP Prizes
1st Prize: Nikon Z 50 (Z DX 16-55mm VR) Kit set (worth $1499), $300 dining vouchers, and a goodie bag
2nd Prize: $200 dining vouchers and a goodie bag
3rd Prize: $100 dining vouchers and a goodie bag
Consolation Prizes: 10 winners of $50 dining vouchers
People's Choice Prize: $300 dining vouchers and a goodie bag

Who can participate?
#RediscoverSAP is open to all photography enthusiasts in Singapore!
(excluding employees of JTC and Nikon)

What should I capture?
We're looking for photograph entries that capture the vibrancy of the estate, whether they feature conserved colonial bungalows that house unique F&B and lifestyle options, or the outdoor spaces that provide picturesque spots for the community to relax and unwind!

Competition Timeline

How do I submit an entry?
Submit up to 5 different Instagram posts, each with a caption, tag us on @jtc_sg and @ovalsap, and hashtag #RediscoverSAP.

Please note the following:
• Submissions are open from 1 June 2022 (12:00 am) to 30 June 2022 (11:59 pm).
• Entries must be the original work of the participants and should not be a violation of copyright.
• Each entry must be accompanied by a caption explaining how the photograph relates to the 'Rediscover SAP' theme.
• Winners will be announced by 1 August 2022 on The Oval's Instagram page.
• Only public accounts will qualify as an entry.
• By submitting an entry, participants acknowledge that photos may be used by JTC and/or The Oval for future publicity purpose use.

How will the winners be selected?
The judging panel will select the winners from the competition, based on the following criteria:
a. Originality and Creativity of Image (40%)
b. Interpretation and Clarity in relation to the Theme (40%)
c. Quality of Artistic Composition (20%)
Additionally, the People's Choice will be awarded to the entry with the most number of likes while being featured on The Oval's Instagram page.

Click to read the Terms & Conditions and Frequently Asked Questions
or email us at rediscoversap@sprg.com.sg