ITAP Round-up: Meet the 6 new leading entrants to Jurong Innovation District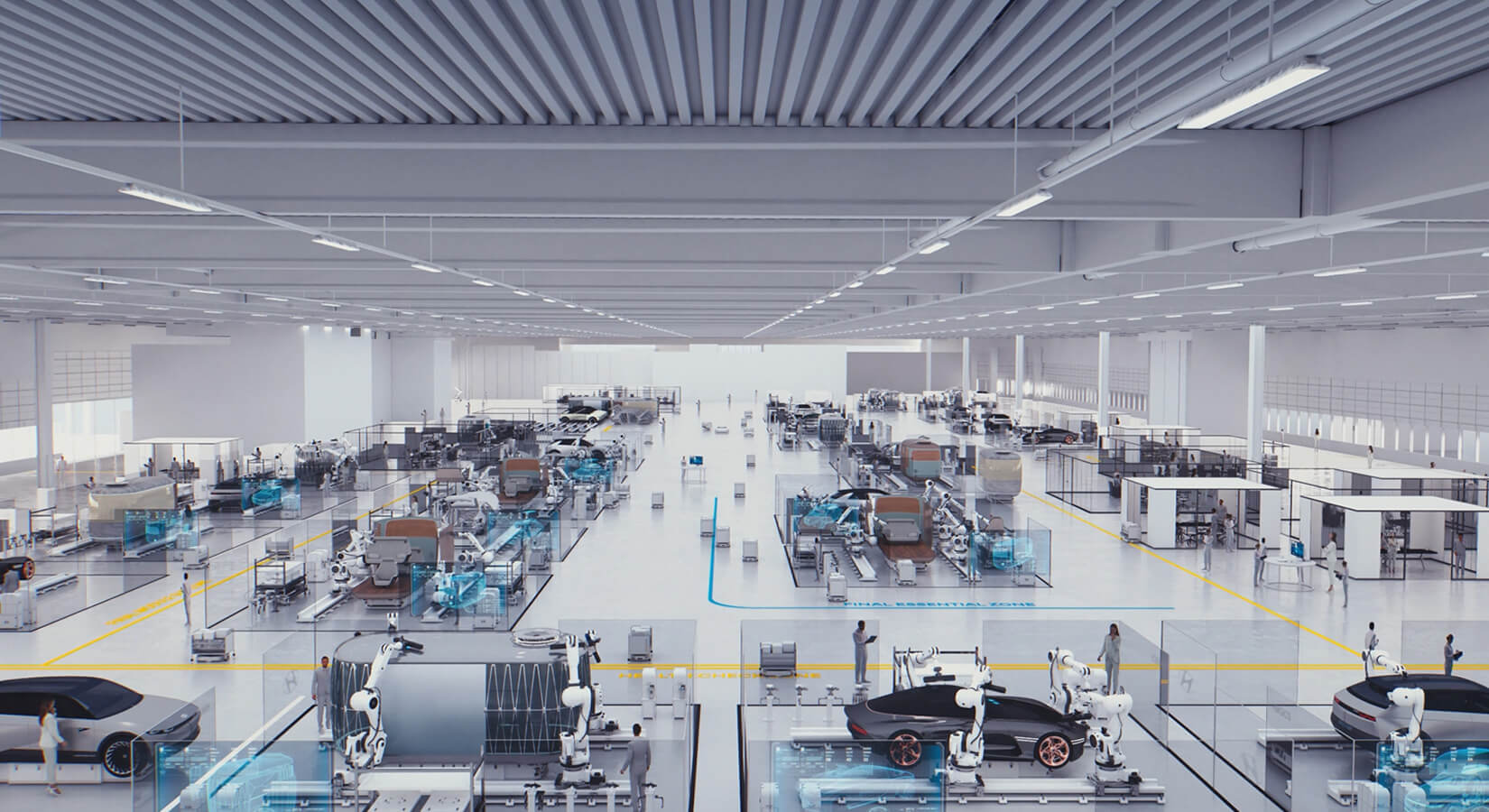 Hyundai Motor Group Innovation Centre in Singapore, located at Jurong Innovation District (Photo: Hyundai Motor Group)
Many of us are big fans of tech upgrades, but did you know that manufacturing's going through its latest upgrade too?
Industry 4.0 and the rise of digital and advanced technologies are redefining the industry. Despite the global COVID-19 pandemic, Singapore remains a resilient and advanced manufacturing base in Asia, for the world. Locally, the sector has continued to grow, creating new jobs and training opportunities.
The country's commitment to developing cutting-edge capabilities in the industry will be accelerated by Jurong Innovation District (JID), Asia's all-in-one space for advanced manufacturing and innovation. Home to a growing ecosystem of manufacturers, researchers, technology and training providers, JID will be the place for collaborators and innovators to create new ideas and test-bed the latest manufacturing technologies.
With over S$420 million of new investments in the past year alone, the district welcomes six new entrants, who will join the ranks of existing companies there, such as Siemens and Bosch Rexroth, to harness advanced manufacturing and smart tech.
Here's a snapshot of who they are:
1. Advanced Manufacturing Training Academy (AMTA)
Are you a local business looking to upskill your workers? You may be interested in the upcoming Advanced Manufacturing Training Academy, or AMTA for short. Located within the Agency for Science, Technology and Research's (A*STAR) facilities at JID, the national programme office will contribute to the continuous training, upskilling and re-skilling of Singapore's manufacturing workforce.


The Academy is supported by A*STAR, Singapore Economic Development Board, Enterprise Singapore, Nanyang Technological University, Singapore, and SkillsFuture Singapore.
2. DMG Mori
Companies rarely function in silo; like how you've got IT guys in the office, manufacturing needs its own tech support too. A worldwide leader in cutting machine tools for turning and milling, DMG Mori's new facility in JID will be ready by November this year, and will provide technology development and technical support for its machine tools, systems, software, and additive manufacturing equipment.
3. Fanuc
Fanuc's no stranger to pursuing the automation of factories, with over 60 years of experience in it. As one of the world's largest computer numerical control (CNC) and industrial robot manufacturers, they're bringing next-generation solutions in factory automation and IoT to Singapore. Their new centre at Bulim Square will provide robotics equipment maintenance and servicing, while showcasing its newest CNC and robotics technologies.
4. Hyundai Motor Group
Imagine being able to customise and purchase your favourite car using your smartphone, then test driving it on a sky track when it's assembled. This may soon become a reality with the Hyundai Motor Group Innovation Centre in Singapore (HMGICS), the first-of-its-kind worldwide.


The open innovation lab will enable the global car-maker to pilot new manufacturing models and develop new automotive technologies, including electric car production. The facility could potentially produce up to 30,000 vehicles yearly by 2025. Aiming to revolutionise the future mobility value chain, HMGICS will employ the latest Industry 4.0 technologies like artificial intelligence (AI), Internet of Things (IoT), and robotics.
5. Konica Minolta
Innovative technologies are needed for businesses to stay resilient now and into the future, but what are they? Multinational Japanese tech company Konica Minolta, which focuses on developing technologies to support the workplace of tomorrow, will showcase these at their new regional HQ in JID.
6. Makino
Get on board Industry 4.0 with global manufacturer of high-tech machines, Makino. After launching their assembly and machining smart factory at Tuas in 2019, they'll now be expanding to provide additive manufacturing prototyping and consultancy services at JID. Their new Additive Manufacturing Centre of Excellence will also offer training to support the adoption of 3D-printing tech by industry players.
The thriving district will boost sector collaboration, develop our skilled workforce and create new opportunities in Industry 4.0. Can't wait to see where it'll take Singapore and the region? Us too.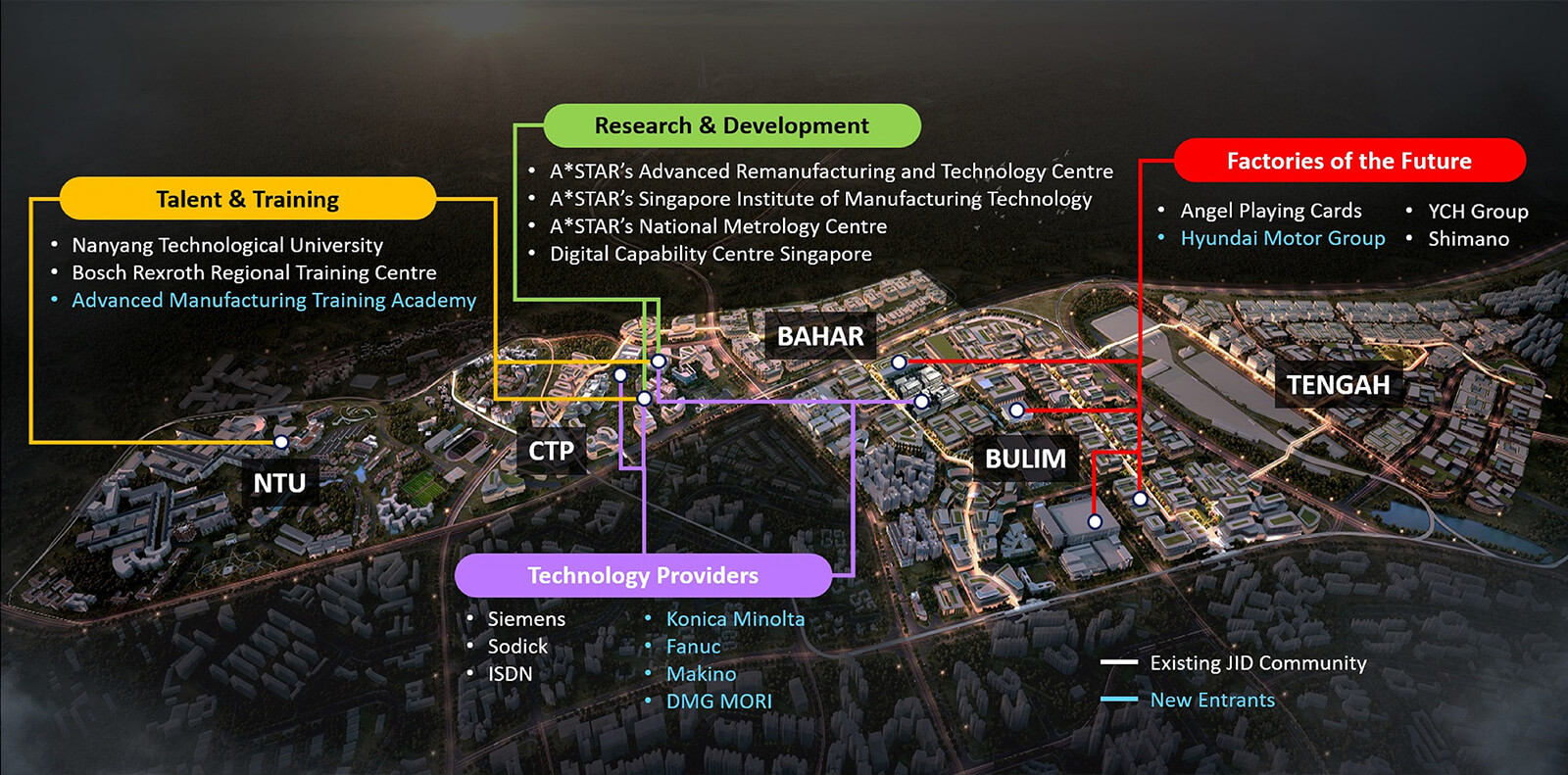 The vibrant Industry 4.0 ecosystem at Jurong Innovation District, Asia's one-stop advanced manufacturing hub.