Introduction to Secure Electronic Signature
Introduction
JTC's Secure Electronic Signature Platform is trusted platform that allows you to efficiently sign JTC documents using your electronic signature. A JTC officer will send you an email whenever you are required to e-sign a document.
You can now use your Singpass to e-sign a document in place of hard copy documents.
Other actions that can be performed on the document include checking boxes and inserting text fields. After all parties have e-signed the document, the fully signed document will be available for download for 14 days.
What you would need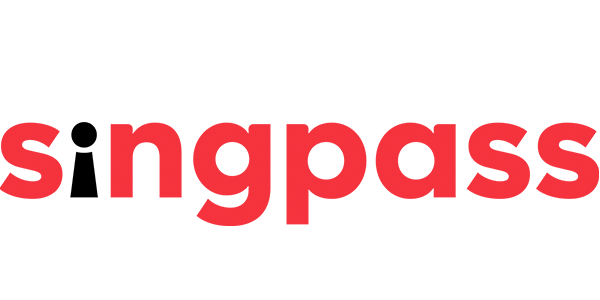 Instructions
Step 1:
Click on the link in your email.
Please note the link validity period. In the event more time is needed, you can speak with your JTC officer.
If you are not the authorised signatory for your organisation, do forward the email with the enclosed link to the relevant person. When the authorised signatory e-signs the document using his/her Singpass, the signing certificate encrypted on the document will show his/her details.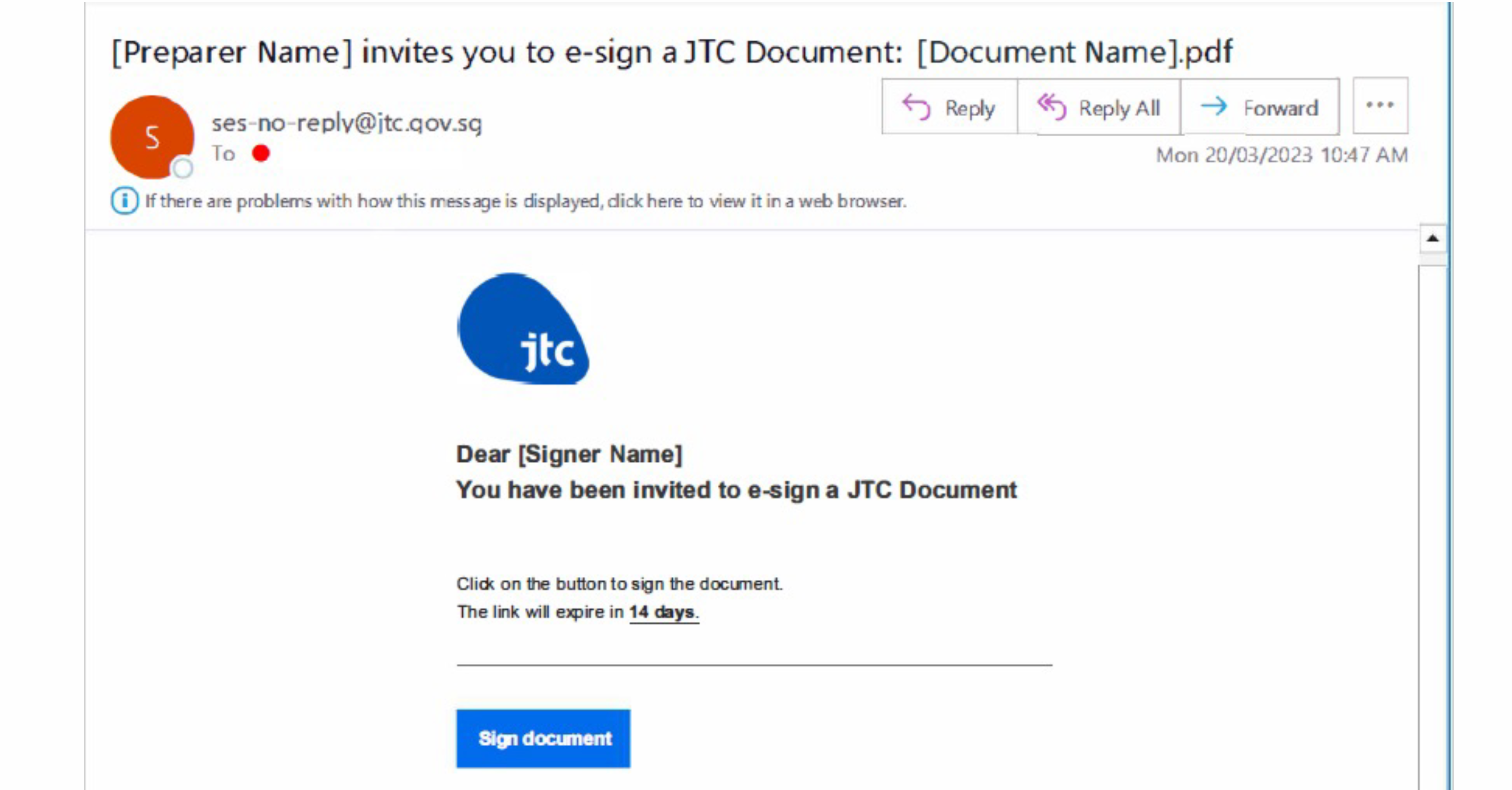 Step 2:
You may choose to use the Singpass app or password login as a form of authenticator.
If you do not have a Singpass account, you can register for one at Singpass - Register for Singpass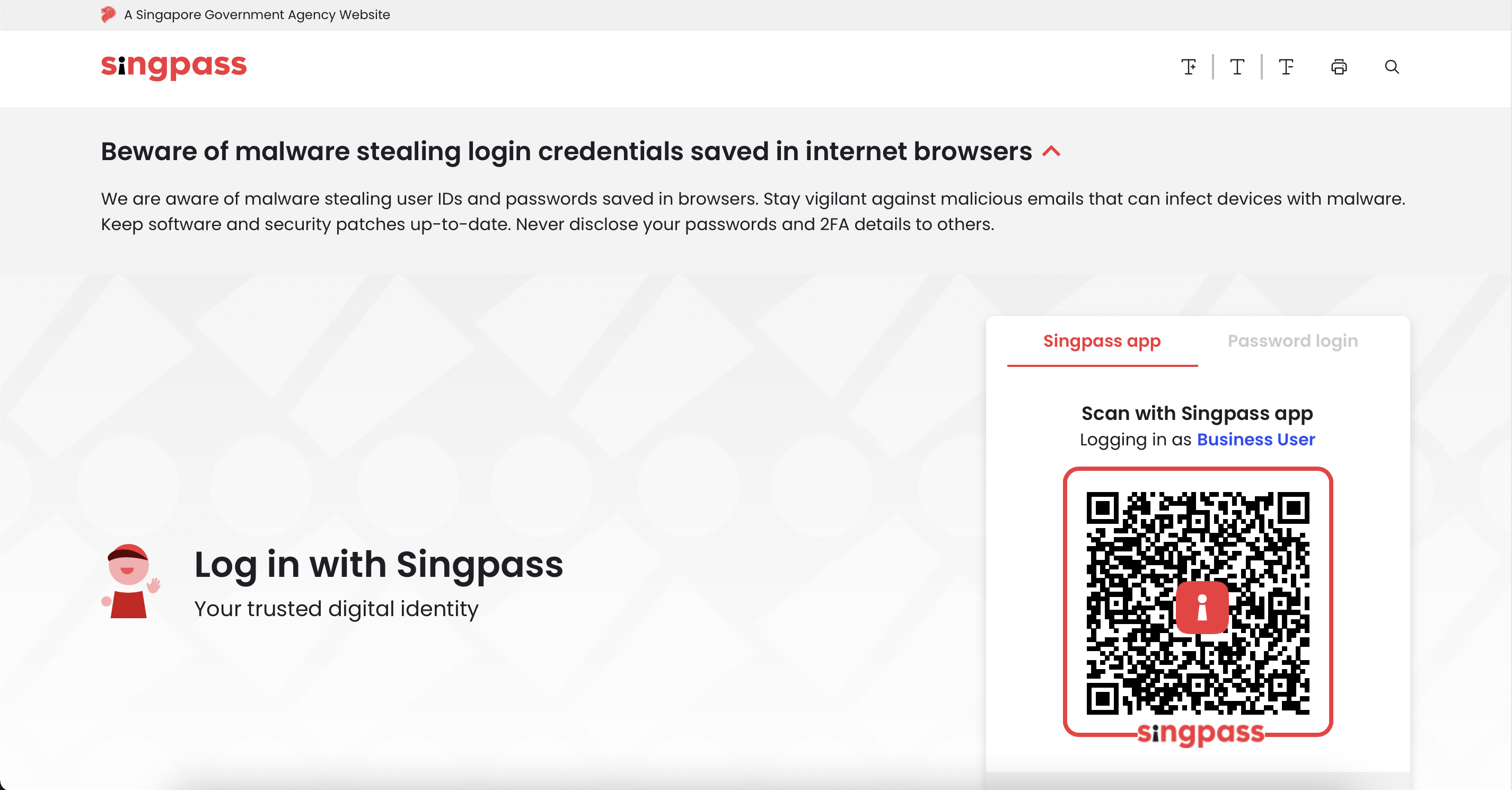 Step 3:
You will be brought to the document page. Click on the right panel to view all available actions. After filling in the necessary fields, click on the Singpass icon to sign the document.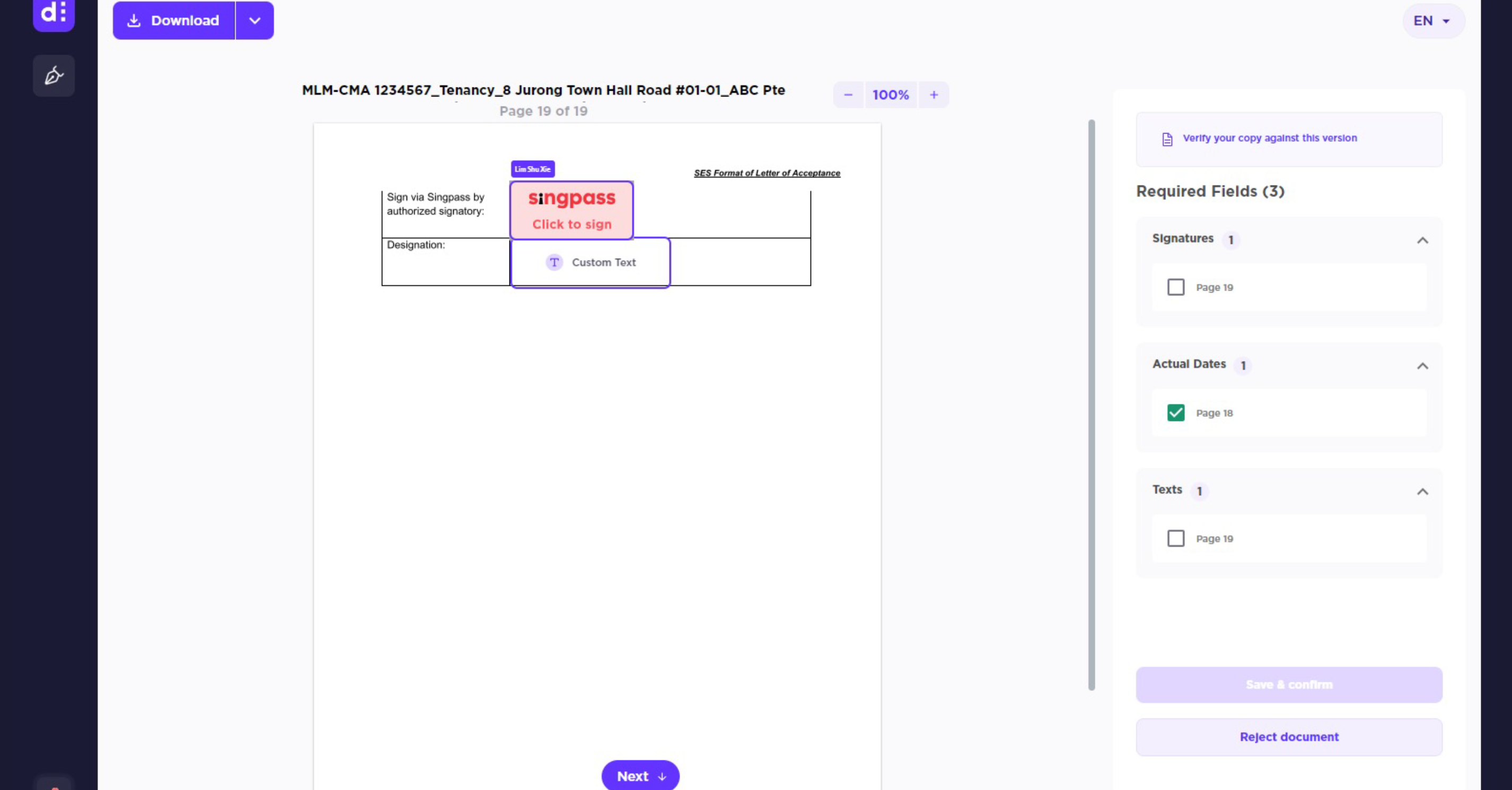 Step 4:
Scan the QR code displayed on your web browser using your Singpass mobile app. You will be asked to enter a 4-digit verification code.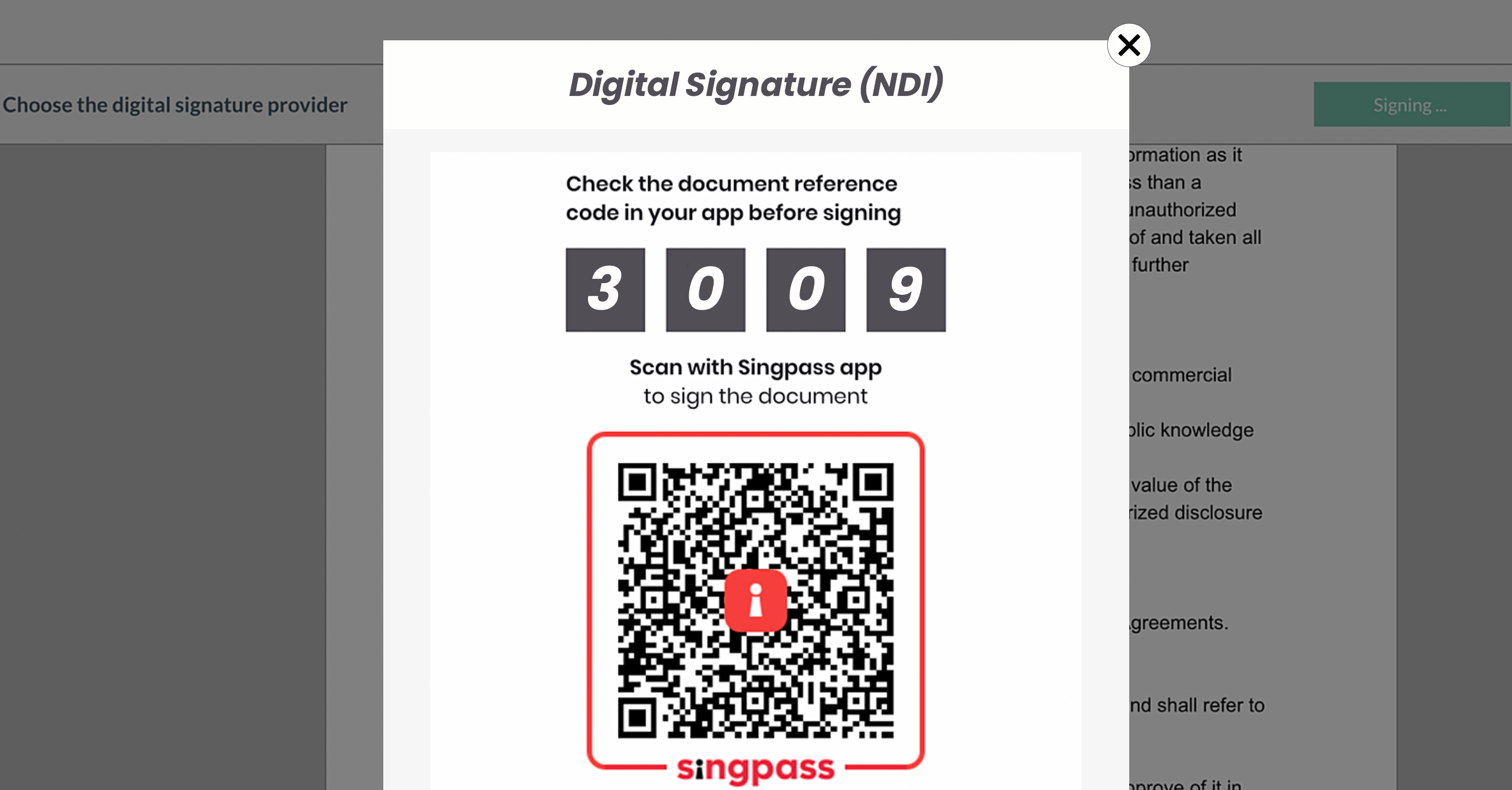 Step 5:
Click 'Approve' on the Singpass mobile app.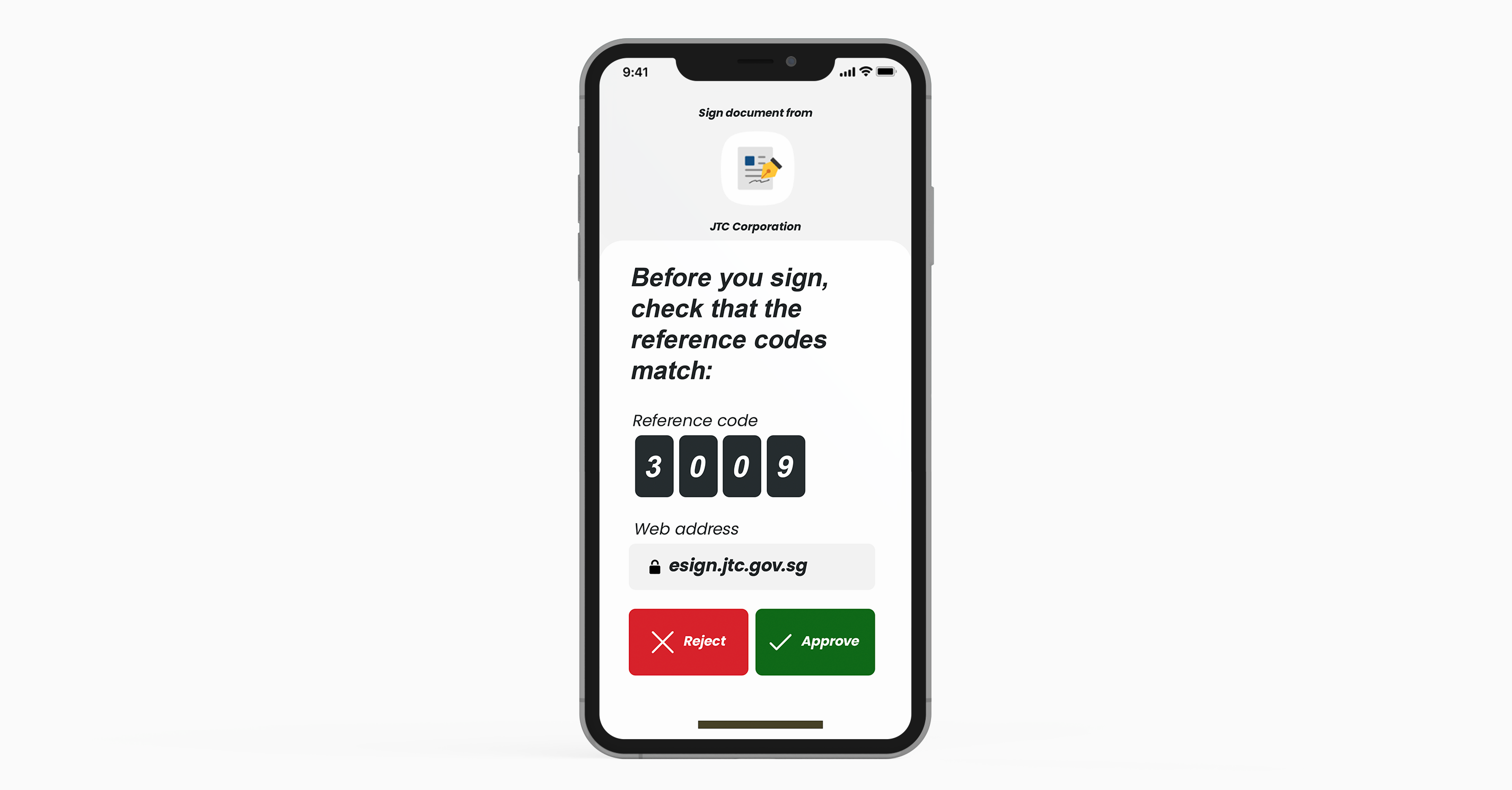 Step 6:
Congratulations, you have successfully e- signed the JTC document.