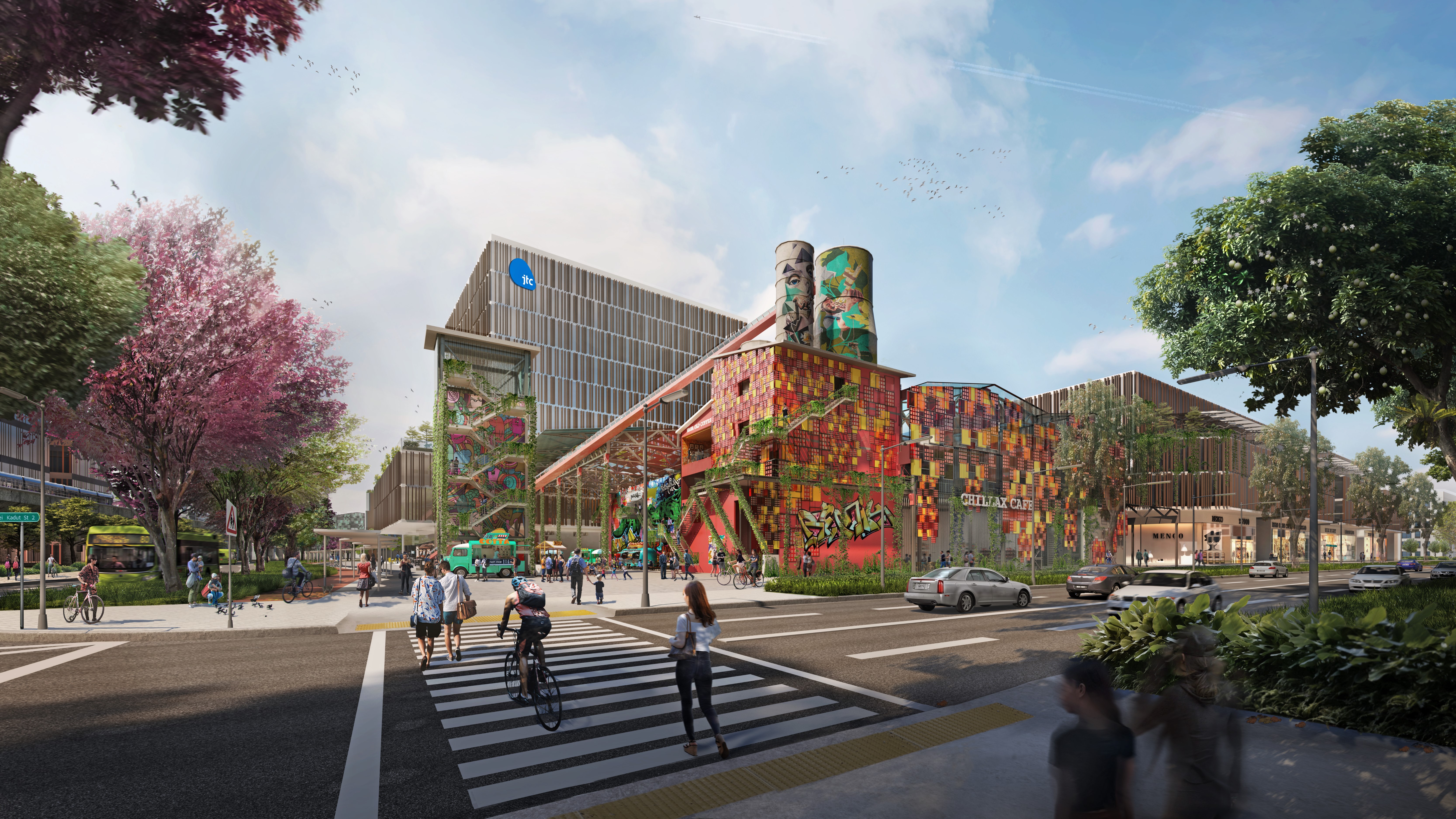 Sustainable industrial planning for cities of tomorrow.
Agility in a dynamic world
At JTC, we master plan to optimise industrial land usage to meet Singapore's economic needs. With manufacturing becoming smarter and more advanced, we're now designing Industry 4.0-ready industrial estates that incorporate new planning paradigms. These sustainable, next-generation estates can support business on their transformation journeys and accommodate growth industries, ensuring that Singapore remains at the forefront of innovation and economic growth.
Discover how we're leading the movement with integrated and sustainable estates such as Jurong Innovation District and Punggol Digital District.
Reimagining Singapore's Industrial Landscape
Guided by a focus on innovation, sustainability, collaborative ecosystems, and community, blue-sky ideas offer glimpses of what's possible when we think big.
How can we reimagine manufacturing in a city, where work, live, play, learn intertwine seamlessly? In February 2020, JTC called for a Request for Proposal (RFP) and invited local and international design professionals to submit concept proposals for the rejuvenation of our two mature industrial estates: Yishun and Kallang-Kolam Ayer.
This urban regeneration exercise showcased the power of partnerships in planning and building inclusive spaces for all, while also sparking a range of exciting ideas to improve connectivity, foster innovation, and strengthen community in our estates.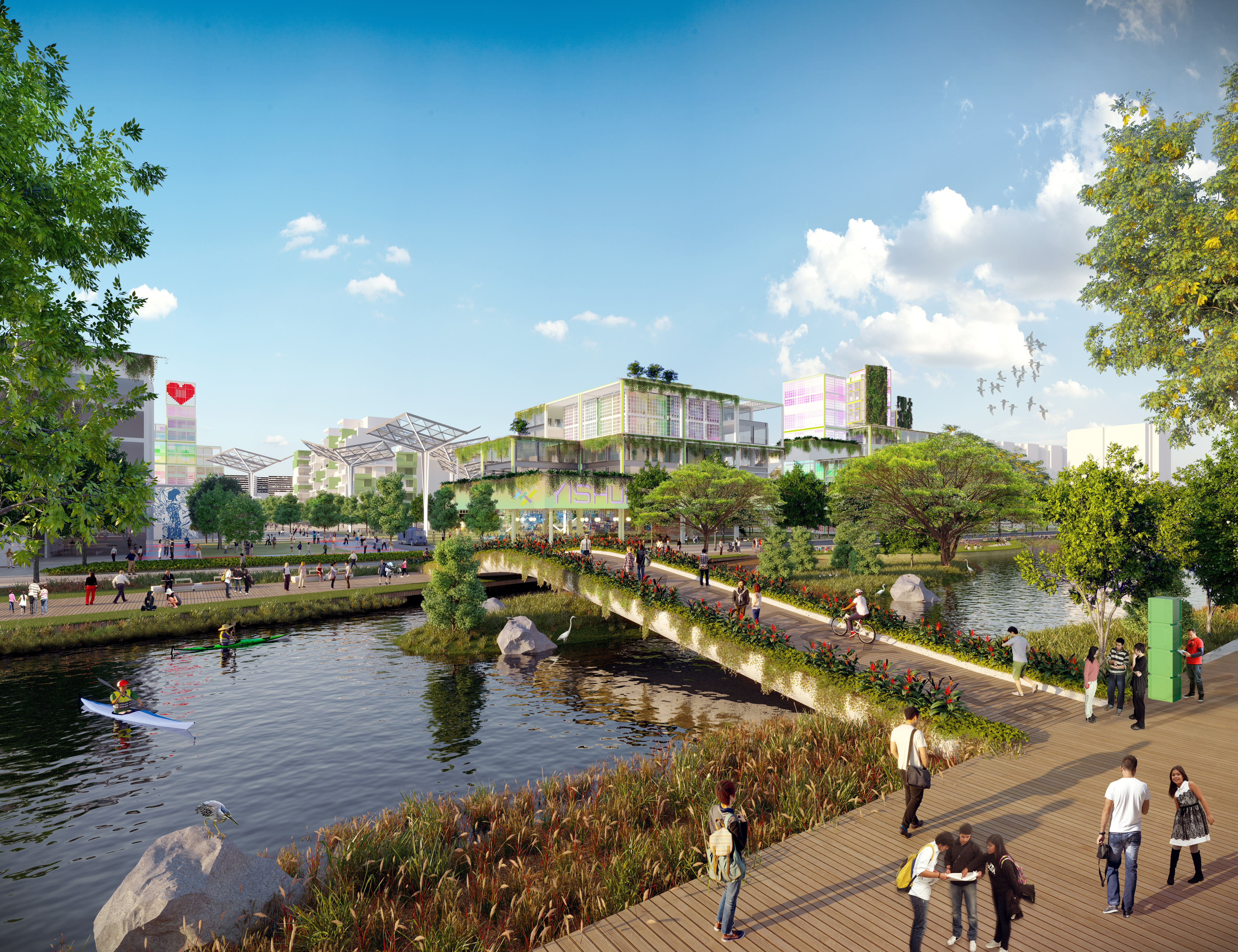 Our partners
We're delighted by the response to the RFP, and we've shortlisted the proposals from these firms:
Kallang-Kolam Ayer Industrial Estate
Broadway Malyan
KCAP
Sasaki
WOHA
Yishun Industrial Estate
All proposals will be featured at "Reimagining Singapore's Industrial Landscape (Blue-sky Ideas for Rejuvenating Mature Estates)", an exhibition held at the URA Centre from 15 September to 20 October 2023. Visit the exhibition to discover their visions of rejuvenated industrial estates that benefit one and all.
If you have a suggestion to how our mature industrial estates can be redeveloped, leave us your feedback below.
News and Highlights
From Concept To Real World
Read more about JTC's master plan and development approaches.