The latest example of Singapore's holistic approach to building a smart city
In Singapore, it seems like construction work never ends. If there isn't something new being built, there's something old being fixed.
In a way, this is a microcosm of the city-state's approach to maintaining its position as a key business hub in Asia and Southeast Asia: It's always rebuilding and reinventing itself. With digitalization now shaping the global economy, Singapore has kickstarted an ambitious plan to harness technology to drive economic growth.
Launched in 2014, the government's Smart Nation initiative was created with the aim of "enabling a culture of innovation and experimentation" through leveraging open data, investing in and creating living labs, fostering a vibrant industry and startup ecosystem, and prioritizing cybersecurity and privacy.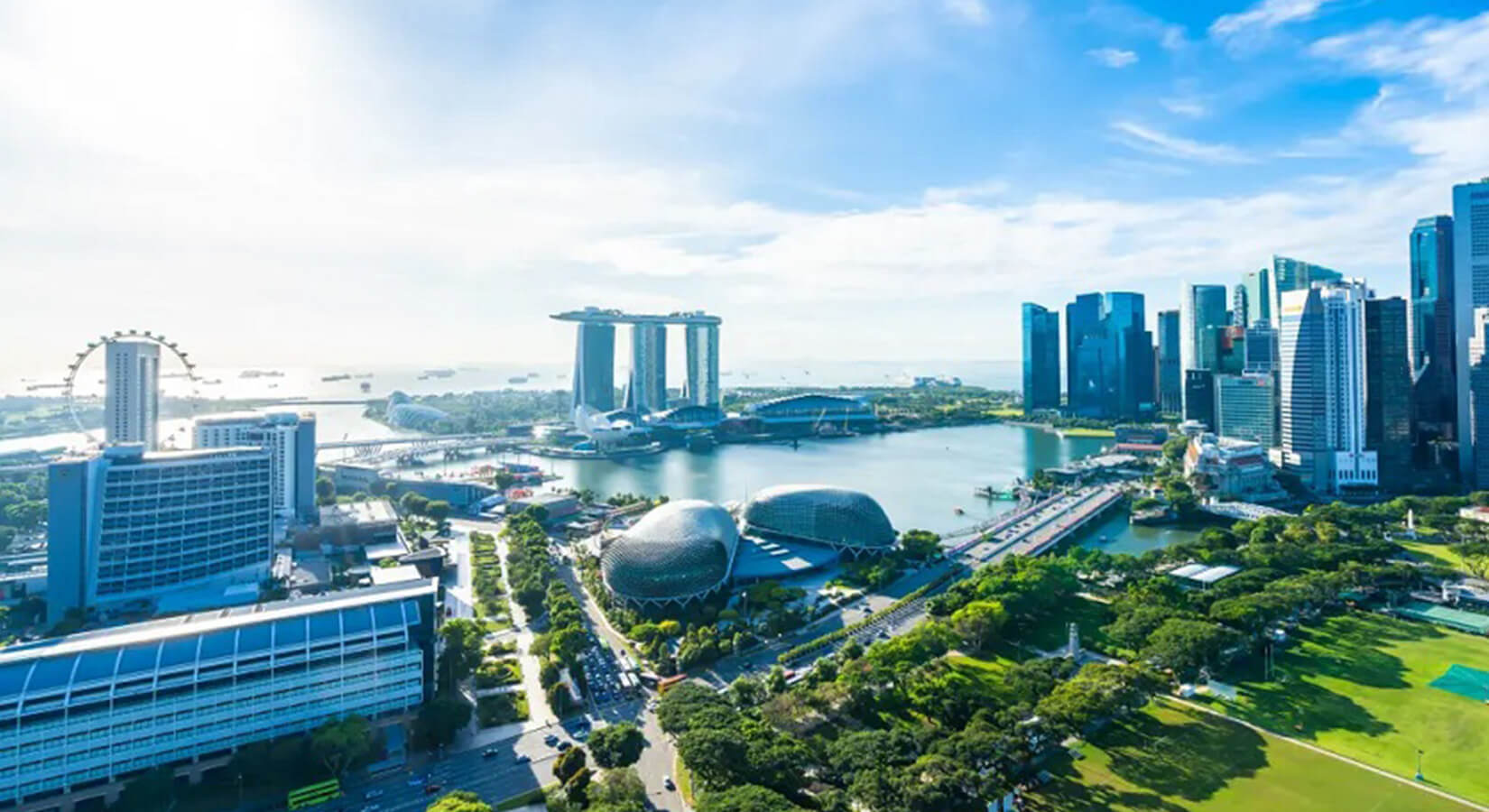 These investments have paid off in the country's internationally recognized efforts to manage the Covid-19 outbreak. Singapore's robust digital infrastructure enabled the development of a range of technologies that formed the backbone of its public health response and mitigated social and economic issues stemming from the pandemic.
Singapore was also ranked top in IMD's Smart City Index in 2020, which was based on economic and technological data as well as citizens' perceptions of how "smart" their cities are.
But what's next for the city-state? Like many other global smart cities, a major challenge for Singapore is to move beyond the "test-bed" phase and apply these new technologies nationwide so their impact can be felt by citizens and investors.
A "living lab"
To advance its efforts, Singapore is developing the Punggol Digital District (PDD), the country's first smart business district that aims to demonstrate its smart nation ambitions. Developed and master-planned by national industrial infrastructure developer JTC, the business park will be the go-to location for the experimentation and development of smart solutions. It is also part of the country's larger efforts to develop the Punggol area into a smart town.
PDD is the first digital district in Singapore with built-in digital infrastructure and smart technologies. It is further enabled by the Open Digital Platform (ODP), which was co-developed by JTC, the Government Technology Agency of Singapore (GovTech), and ST Engineering.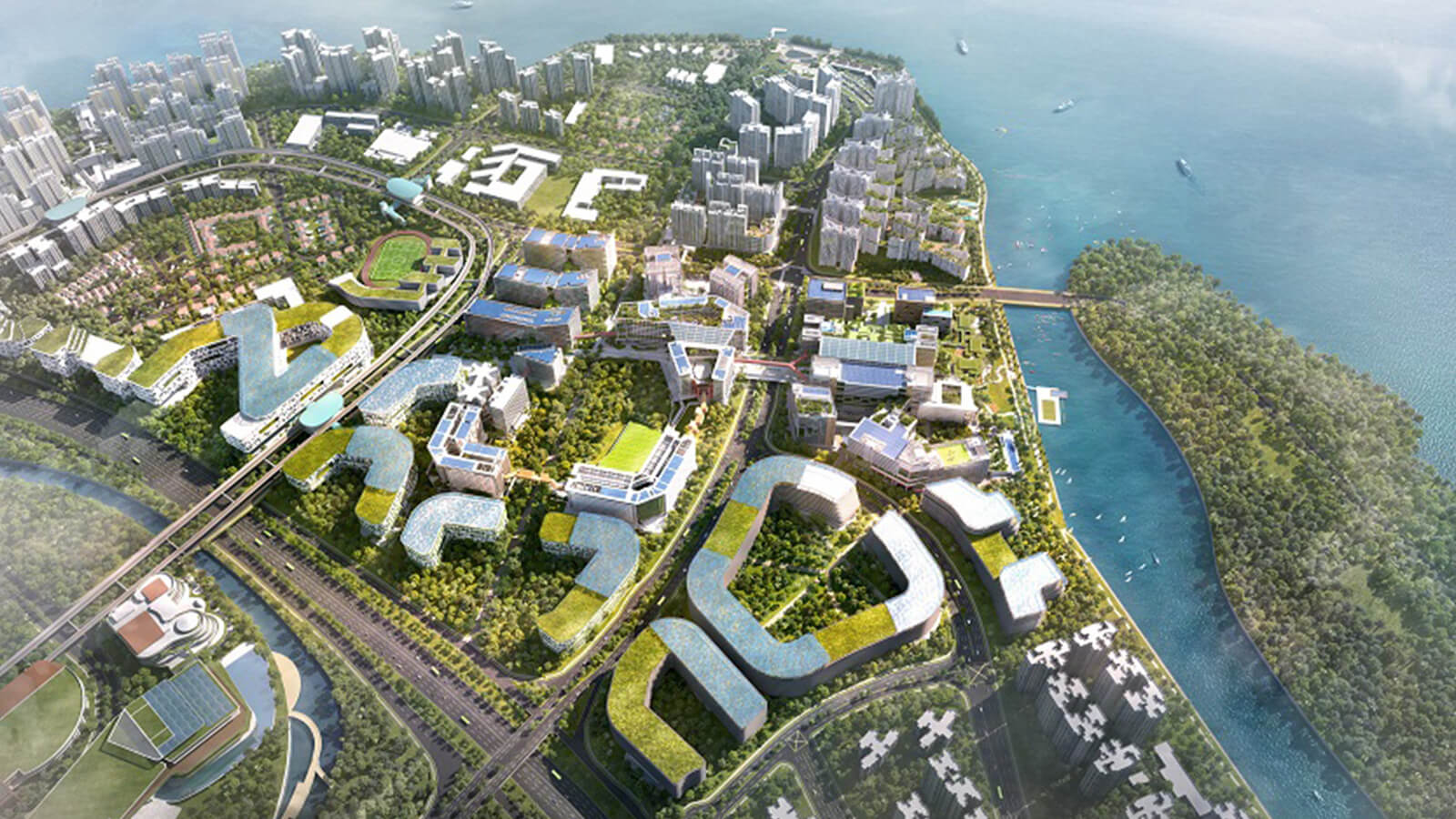 Artist's impression of Punggol Digital District
The key element that powers a smart nation is data, and the ODP functions like an operating system for the entire district. As people work, play, and learn at the district, the platform will be able to gather invaluable "live" data that can be used to improve people's lives.
A district-wide integration
The ODP consolidates and shares the data sets collected by public agencies and then replicates these in the form of a "digital twin" – a real-life 3D model of PDD. Solution providers can test-bed their products and experiment on the platform without worrying about compromising the actual functions of the district.
The ODP also serves as a neutral data-sharing platform that allows collaborators to contribute and co-create solutions. The platform is owned by the government, which creates a trusted and open environment where corporate and academic partners can easily "plug and play" to get real-world results from simulations while in a safe and secure setting.
For JTC, the platform serves as a digital backbone for the whole district. It enables the infrastructure developer to integrate smart operating systems and technologies in areas like facilities management, security, and autonomous goods delivery. These in turn enhance the user experience and optimize the district's energy and resource efficiency.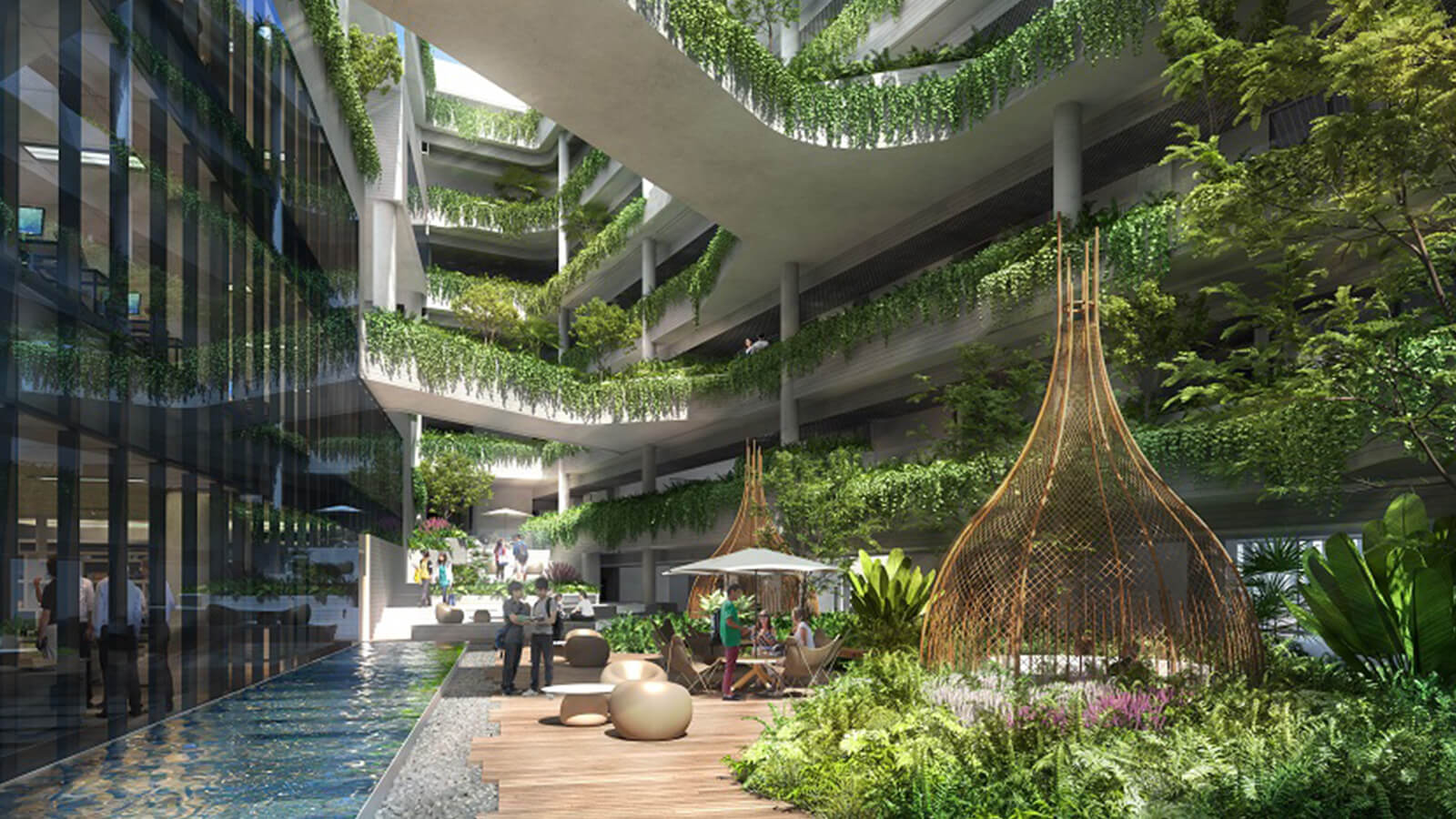 Artist's impression of Punggol Digital District
Another facet of PDD is the smart grid that's built into it. The grid, Singapore's first for a business park, will be plugged into the ODP. It will also manage and optimize energy usage in real-time, potentially reducing carbon emissions by 1,700 tonnes annually – which is equivalent to taking 270 cars off the road. With the ODP, JTC estimates that it can achieve 30% higher energy efficiency than standard commercial buildings.
A vibrant ecosystem of innovators and partners
Besides data, another crucial ingredient that drives collaboration and makes smart cities work is a rich and vibrant digital ecosystem, where stakeholders from the industry, academia, and government are in proximity to each other.
JTC recently announced that digital firms, both local and international, will be setting up in PDD. These include Taiwan-headquartered Delta Electronics, blockchain research institution Wanxiang Blockchain, robotics firm Boston Dynamics, and global cybersecurity firm Group-IB.
These companies will be joined by government agencies, Cyber Security Agency of Singapore (CSA) and GovTech, as well as industry associations (Association of Infosecurity Professionals, ISACA, International Information System Security Certification Consortium, Cloud Security Alliance SG, Centre for Strategic Cyberspace and International Studies, Division Zero (Div0), and Cyber Youth Singapore) that will provide upskilling and networking opportunities.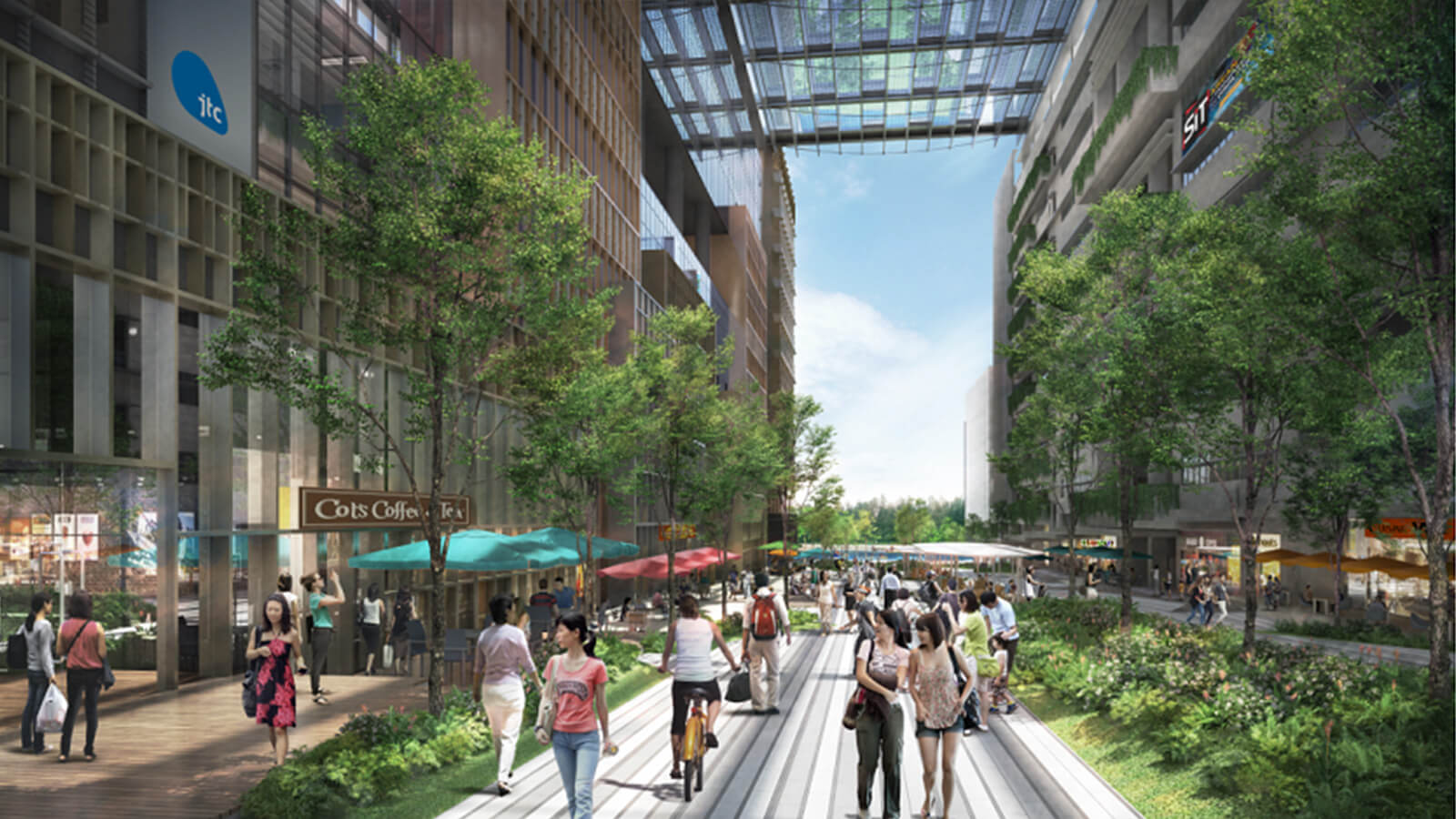 Artist's impression of Punggol Digital District
The Singapore Institute of Technology (SIT) will also relocate its campus to PDD and will integrate with office spaces in a "space swap" arrangement, where companies can leverage SIT's resources and vice versa. This encourages collaboration between the private sector and the academic community and will also provide the university's students with access to practical learning opportunities.
The Bug Bounty 1.0 Programme, a joint partnership between SIT, JTC, Group-IB, Div0, and CSA, is one such example. The program allows students to test their hacking skills on real systems by identifying bugs and vulnerabilities, giving them an applied learning experience.
As the ecosystem develops, more of such partnerships could form in the future. For instance, corporate partners and learning institutions in PDD could work with the residents in the area to develop new solutions.
Planning a smart city
For a nation that is as small as Singapore, becoming a smart city requires a careful, holistic approach that balances future-proofing efforts with its limited land resource.
PDD's development is indicative of that approach. Deliberate considerations were made from its conception to ensure that the different elements of work, life, learning, and play could come together seamlessly. For instance, district-wide infrastructure was designed and built for integration with the ODP so that different systems – both current and future ones – can be interconnected and "speak" to each other easily.
With PDD structured as a living lab to test digital and smart-living solutions, trials in the district can be scaled to different business districts or even across Singapore in the future. For businesses, PDD provides the track record to scale their services and product offerings to other parts of Singapore and for the overseas market. After all, conducting test runs at a smart business district isn't just an important part of Singapore's digital plans, but it can also be a convincing proof-of-concept for possible business or investor discussions.
PDD will offer a peek at what future smart nation initiatives will look like. All in all, the goal is for the district to become synonymous with the words "smart city."
This article was first published on Tech in Asia.