Punggol Digital District to house Singapore's cybersecurity & tech associations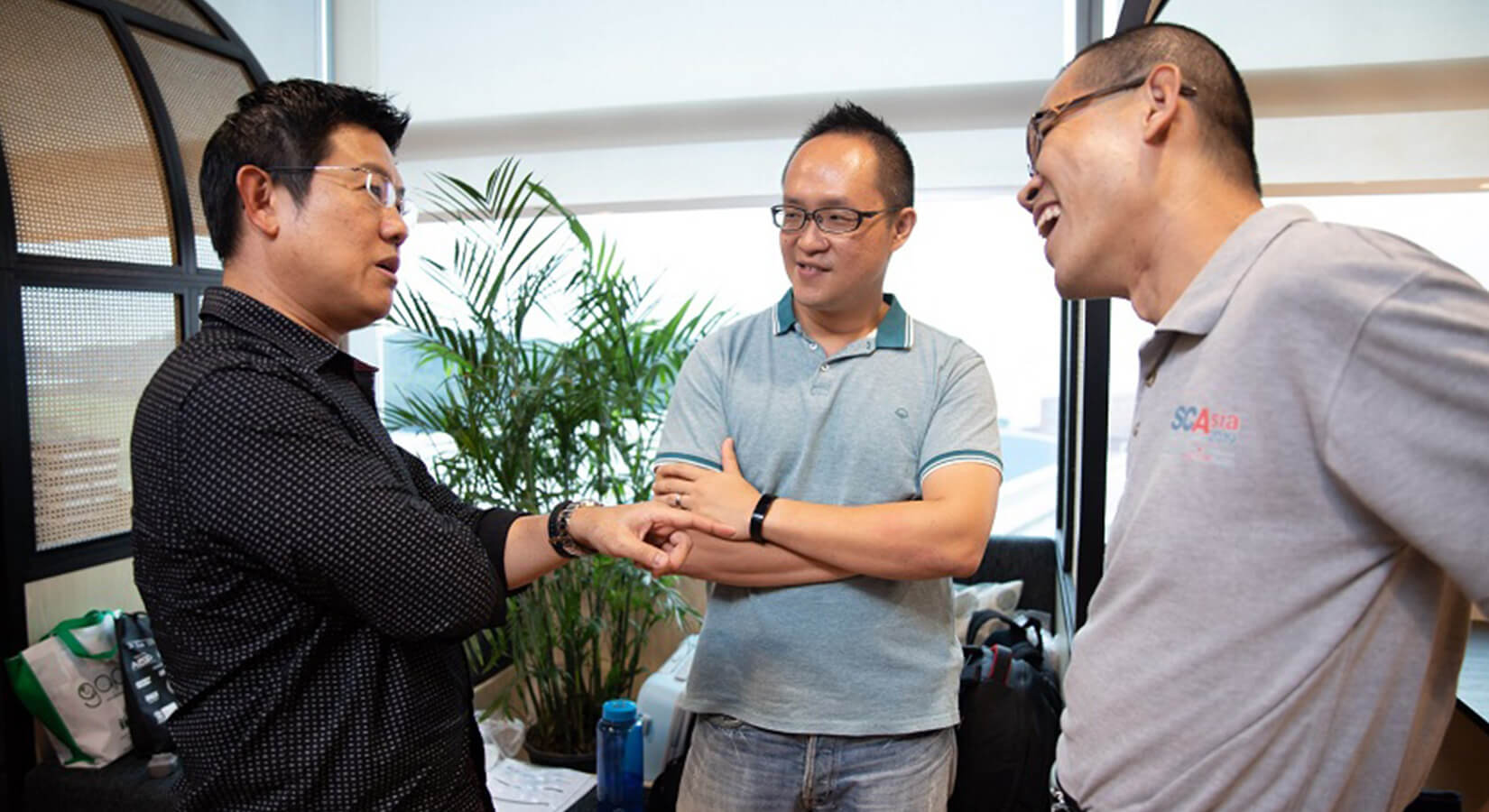 Photo credit: AiSP
JTC's Punggol Digital District (PDD) is slated to open in 2024 and will be home to renowned brands in cybersecurity, robotics, blockchain and smart living solutions. The 50-hectare district will be a place for these companies to come together and collaborate on projects, share data, and further innovate for mutual benefit.
A meeting of the minds in Singapore's digital hub
The district will house eight of Singapore's most prominent industry associations in the cybersecurity and tech sectors, namely: the Association of Information Security Professionals (AiSP), Cloud Security Alliance Singapore Chapter, Centre for Strategic Cyberspace + International Studies (CSCIS), Cyber Youth Singapore (CYS), Division Zero (Div0), ISACA Singapore Chapter, International Information System Security Certification Consortium Singapore Chapter ((ISC)2), and SGTech.
Collectively, the cybersecurity and tech associations have a reach of more than 11,000 members and 1,000 companies. The mission of these associations is to drive the growth of Singapore's tech industry and professional talent development, by curating industry activities and partnerships, advancing industry know-how, promoting a community-centric approach to collaboration within the district, and most importantly, connecting people, ideas and businesses.
Human connections among digital companies have been the bedrock of Silicon Valley's success. PDD's ecosystem shares similar foundations, as pointed out by Mr Wong Wai Meng, Chairman of SGTech: "In Silicon Valley, technology innovations happen when people chance upon one another in places like the cafe in the corner. They chat casually, share opinions, and perhaps, the idea for the next big thing is born. What's so exciting about PDD is that we envision the district enabling the same level of cross-interaction and connections among people working there."
Connecting ideas, people and businesses
One example of collaboration is an ethical hacking programme named the PDD: Connecting Smartness – Bug Bounty 1.0.
Put together by JTC, global cybersecurity company Group-IB, the Singapore Institute of Technology (SIT), the government agency, Cyber Security Agency of Singapore (CSA), and Division Zero (Div0), this is also the first joint initiative by the PDD Cybersecurity Community. Students are given the opportunity to apply and refine their cybersecurity skills on real systems. In this case, student participants are invited to 'hack' into SIT's smart lighting and building management systems.
Group-IB plays a key cybersecurity role to ensure that no unethical hacking takes place while the system is open, and all key parties (Group-IB, SIT, Div0 and CSA) form a triage team to verify the bugs identified, and to choose a winning team. Such initiatives highlight the benefits of the ecosystem coming together at the district, particularly for students from SIT.
Creating spaces for organic interaction and collaboration
Besides programming, the district is specially designed to create a conducive environment for innovation to thrive.
With an auditorium, meeting and conference rooms, beautiful sky gardens, and a large open area built within the district, industry associations can organise industry expos and conventions, which will benefit the community and position the district as a regional hub for IT sectors.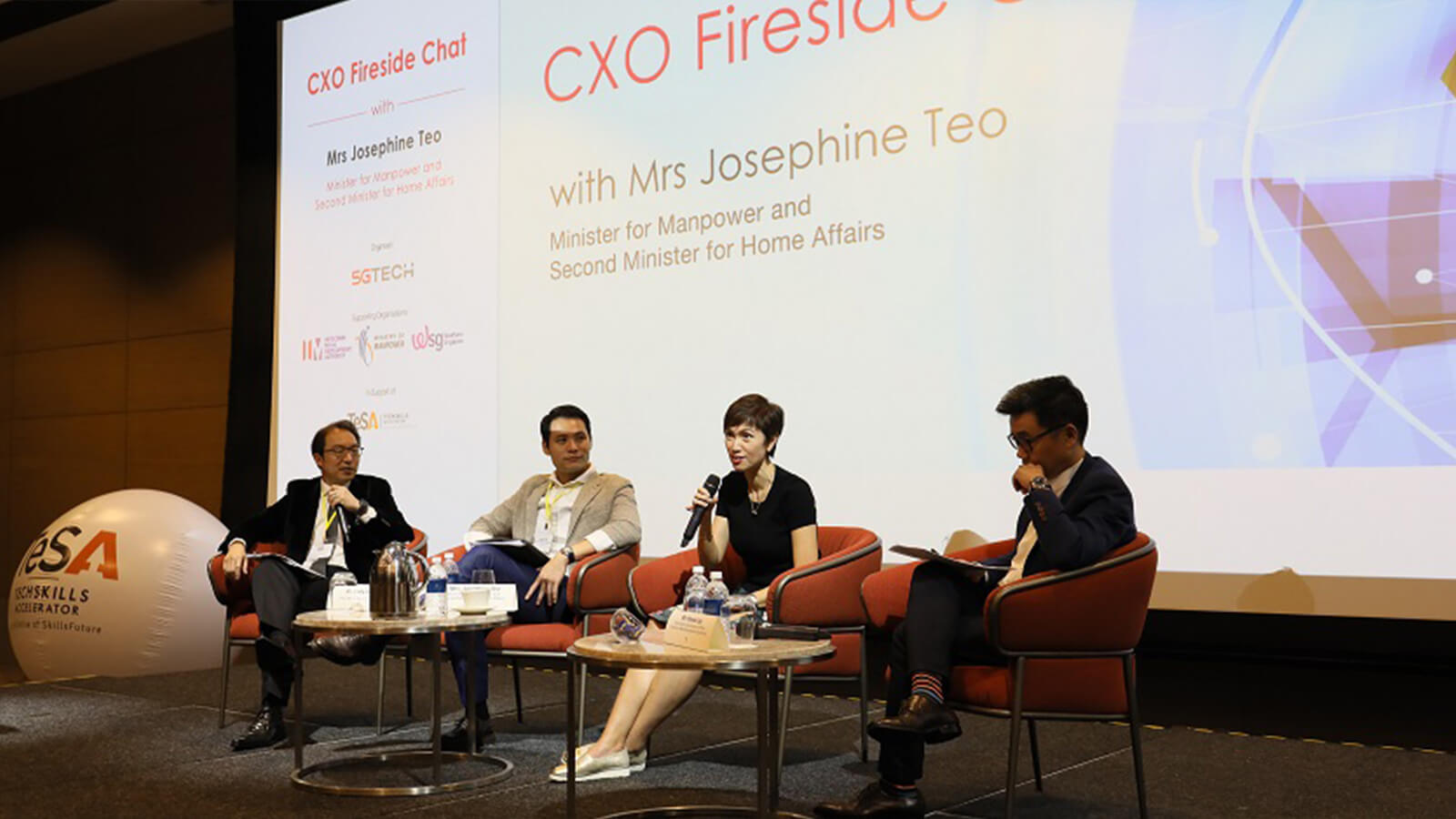 The different industry associations organise engagement sessions between tech companies and government, as well as industry expos and conventions for cybersecurity and other tech professionals. Photo credit: SGTech
These common spaces also allow for, and encourage, interactions between industry and academia. The spaces can be transformed as needed and will be home to events, workshops, upskilling programmes, community engagement, plus other activities organised by the various industry associations. And when these spaces are not in use, they will be open areas where digital professionals can meet organically.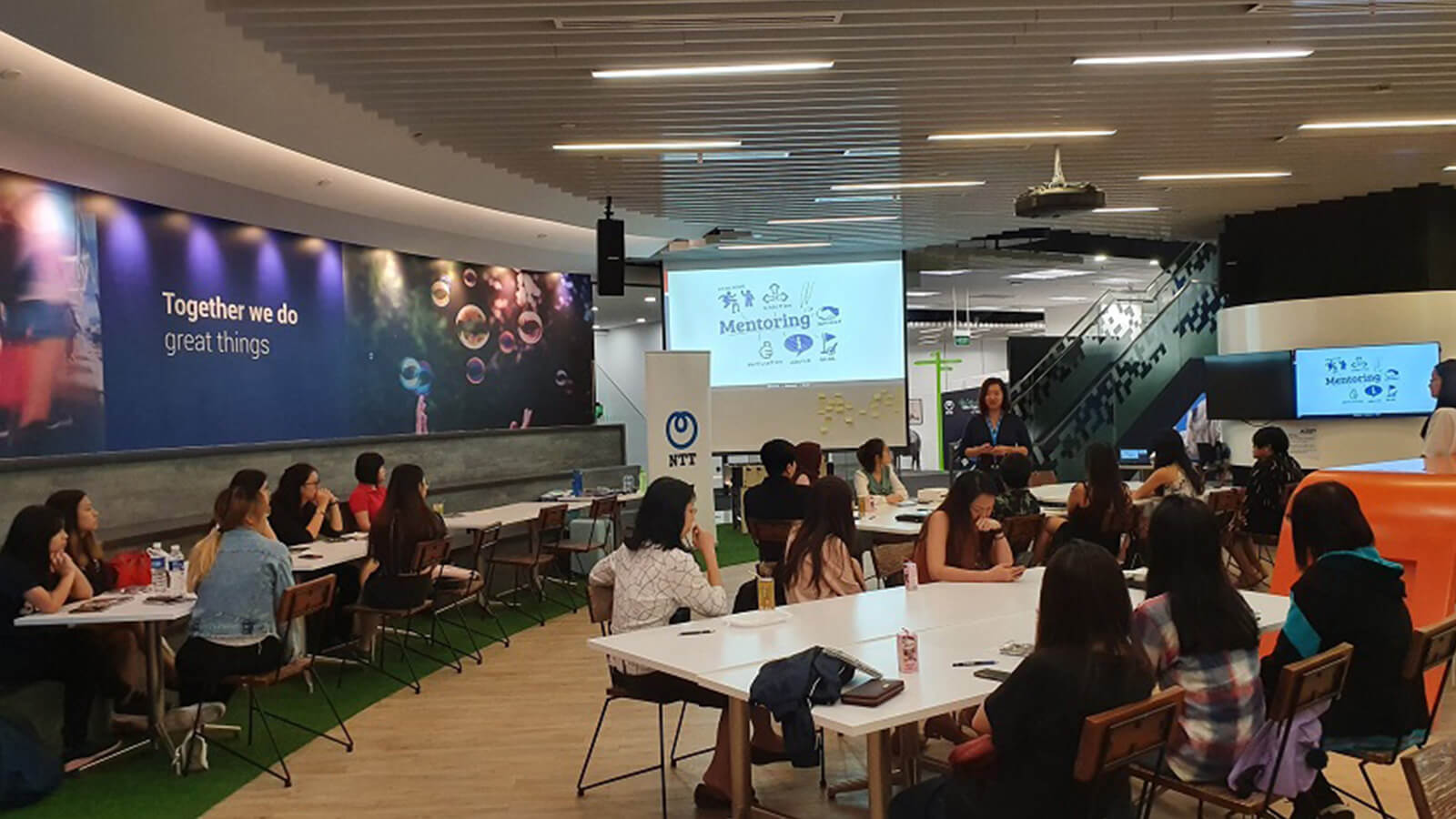 Workshops, talks and other programmes are organised for digital professionals to keep up-to-date with industry trends. Photo credit: AiSP
These are essential for industry associations and companies in digital sectors. In the case of associations, a common issue is having a place to conduct all the activities and meetings that are planned. "PDD isn't only solving this problem, it'll also become the nation's hub for associations in the digital space to organise activities, making it easier for professionals across all digital sectors to participate, upgrade themselves, benefit from cross-learning and find partners for project collaborations," explains Mr Johnny Kho, President of AiSP.
He adds: "What's more, collaborations will go beyond working with like-minded companies. Because the ecosystem houses businesses from various digital sectors, we can introduce cybersecurity specialists to firms specialising in living solutions, and beef up their systems' security."
"And this cross-pollination of expertise could happen with any combination of companies within the space, due to the way innovations in this space are often enhanced by other technologies. For example, cybersecurity technologies are an essential component of any IoT (Internet of Things) devices or software solutions."
Creating a talent pipeline for digital sectors
As the district takes shape and expands the number of jobs created in digital sectors, it's essential that the country's workforce has the talent to fill these roles.
Industry associations regularly engage students with outreach activities like cyber youth camps, hackathons, competitions, conferences, certification programmes, and more.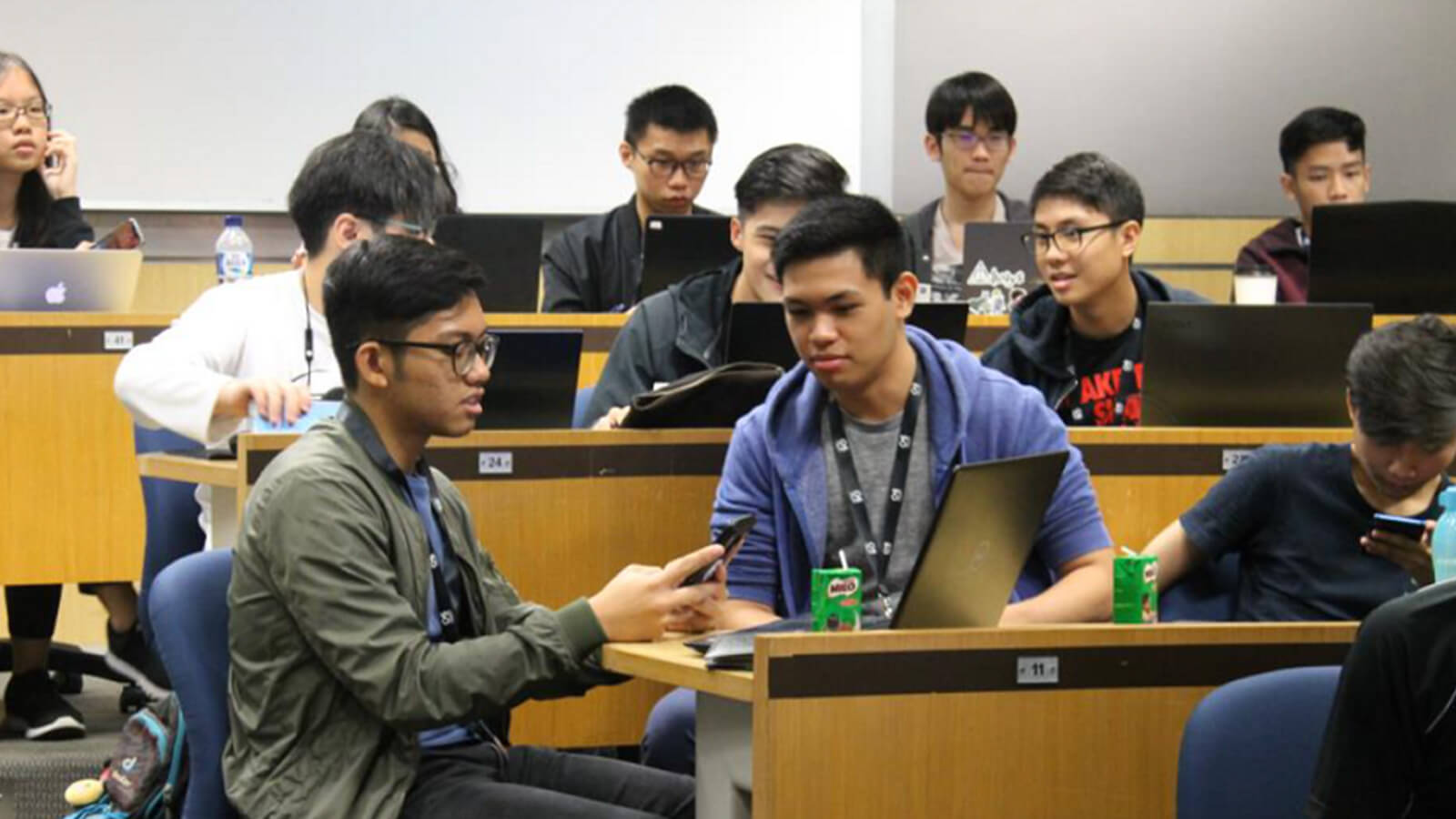 Youths competing in a Capture-the-Flag competition at Cyber Youth Singapore Camp. Photo credit: Cyber Youth Singapore
The associations that JTC is working with offer international accreditations so that the workforce can upskill themselves with recognised certifications and qualifications. Working in the district also offers our local talent pipeline unique opportunities to learn and apply their knowledge, all within one location.
The presence of the industry associations will enable networking and upskilling opportunities to be created and provide the community with what it needs to fully develop into a robust and vibrant ecosystem.