Singapore Institute of Technology @ Punggol Digital District: Nurturing Talent at the Heart of Singapore's Technology Sector
The Singapore Institute of Technology (SIT) is a university that offers applied degree programmes that are targeted at growth sectors of the economy. Its applied learning pedagogy integrates work and study by incorporating applied research for students — they work on real-world problems to create solutions the industry needs.
The university has been an integral part of Singapore's Smart Nation movement since the initiative was launched in 2014. So when plans for JTC's Punggol Digital District (PDD) were set in motion, SIT was among the first onboard.
Being a university in the heart of a smart business district, SIT's role goes beyond equipping its students with the knowledge and skills they need to join the workforce — the centralised campus will play an integral role in the ecosystem and facilitate innovation, research and development, and knowledge sharing.
Unlocking the opportunities of co-location
Because academia and industry are conveniently located within the smart district, students and faculty will have a unique opportunity to work closely with companies in the district. One way this will take place is with the university's substantive work attachment programmes, which last between eight months to one year.
Due to the proximity between the academia and industry, collaborations don't stop with just placing a student at a company — the university will also work with these businesses on other innovative projects, when these opportunities arise.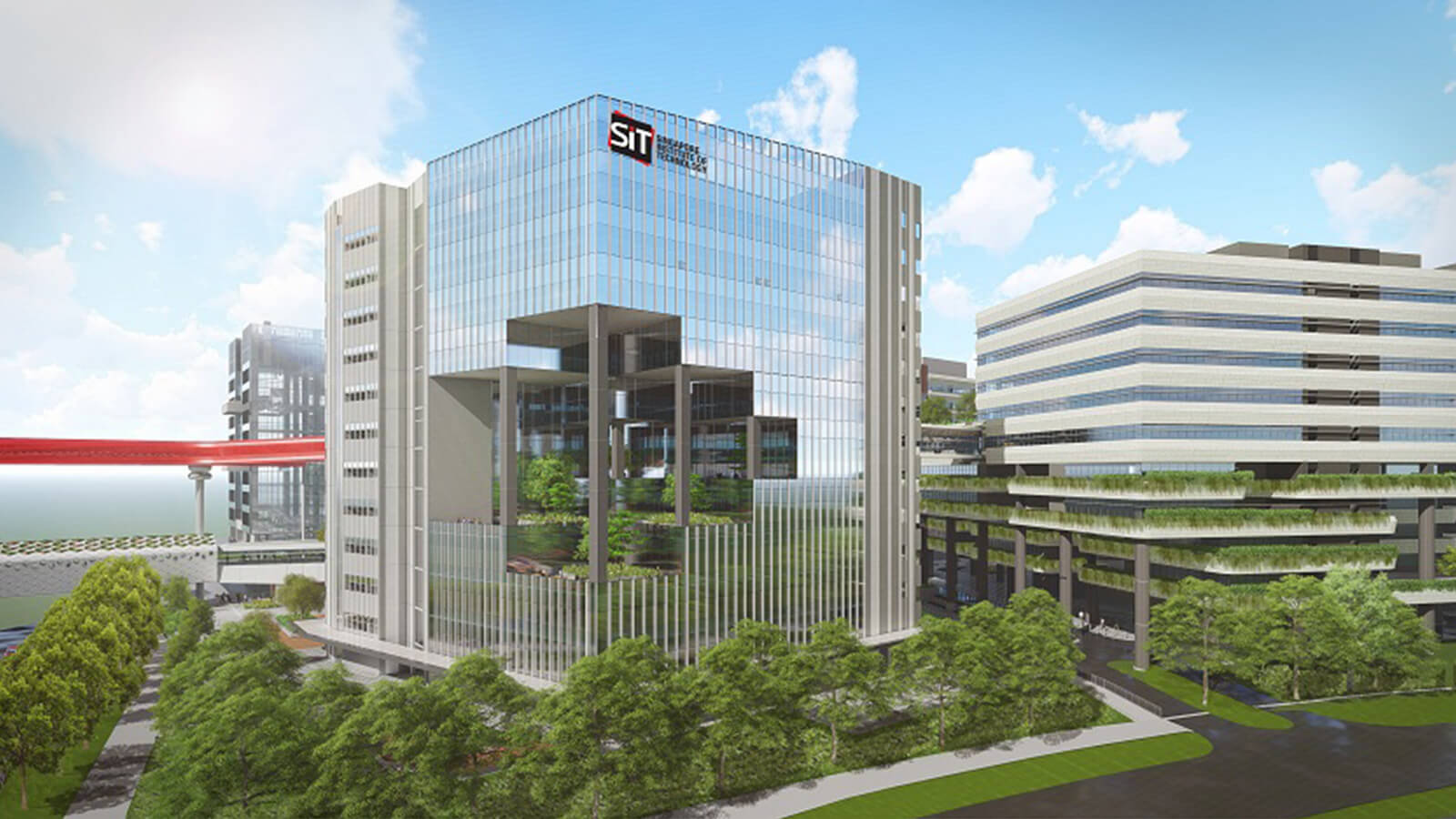 An artist impression of the future SIT campus in Punggol. Photo credit: SIT
For businesses, this means they can tap SIT's applied learning and research capabilities, as well as the many facilities that they are developing here.
"Our ambition is to turn the new campus into a 'living lab', which will provide students and companies with an authentic environment for testing new ideas for working, living and studying (as opposed to simply relying on simulations). We will also be building capabilities to support companies in their innovation efforts," said Professor Tan Thiam Soon, President, SIT.
All these benefit its academic staff too. The experience and knowledge gained from these joint efforts and applied research projects will sharpen their skills and improve their effectiveness as educators and mentors.
Making learning (and industry collaborations) engaging
Industry-academia collaborations are already starting to take shape. There's the Bug Bounty 1.0 programme: a joint partnership between SIT, JTC, global cybersecurity company Group-IB, Division Zero (a cybersecurity industry association), and government agency, Cybersecurity Agency of Singapore.
The programme allows anyone who's working or interested in cybersecurity to test their hacking skills on real systems by identifying bugs and vulnerabilities, thus enabling authentic applied learning that's based in the real world.
Participants are invited to hack into two systems for the Bug Bounty programme — a smart lighting system and a mini-BMS system. It's a win-win situation: students are able to test their skills using real-world systems, cybersecurity companies are able to identify and combat vulnerabilities, and the system owner benefits from a strengthened operating system.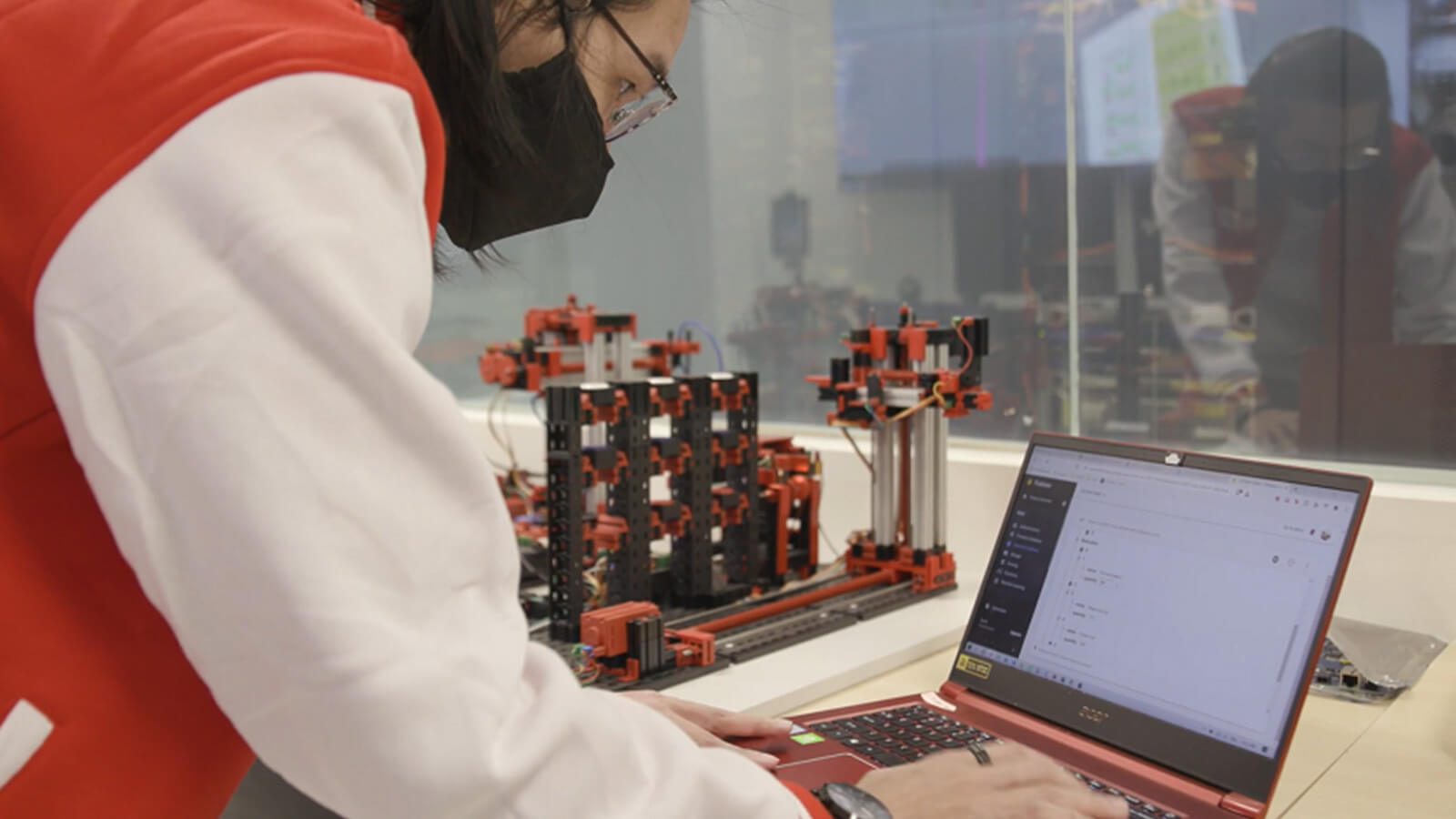 A SIT student running programming tests in the Advanced Cyber Security Lab (ACSL) in SIT@NYP Building.
Looking forward, SIT aspires to connect with more industries to offer students and professionals with platforms to hone their skills, while also delivering benefits and results to companies in PDD that participate in these joint efforts.
Where industry and academia meet
Prof Tan shared, "In an era of disruption, both industry and academic institutions must find ways to adapt to change."
He highlights how industry must constantly seek out innovation solutions, as well as partners that can help to reskill and upskill their workers to adapt to this era of innovation. On the flip side, academic institutions need to ensure that their curriculum and research projects can continue to support industries as they change.
SIT's focus on nurturing individuals into industry- and future-ready graduates begins with its suite of niche degree programmes. Its students are trained to become specialists in their chosen disciplines, and for students aspiring to build careers at technology companies in the district, the university's technology-related programmes are ideal stepping stones into relevant industries.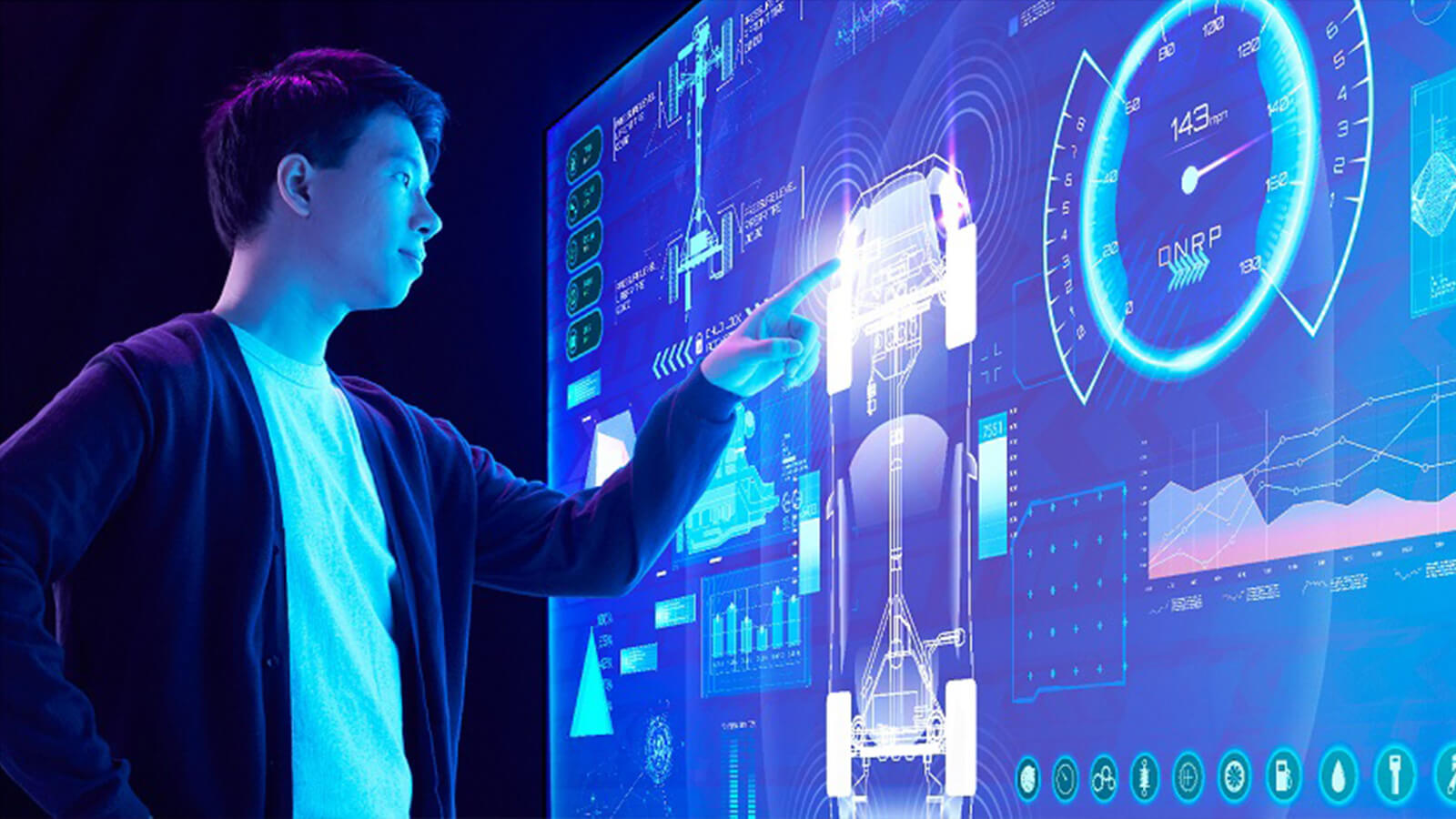 SIT's Computer Engineering degree programme offers interdisciplinary training in computer science and engineering with a focus on Intelligent Transportation Systems. Photo credit: SIT
The Integrated Work Study Programme (IWSP) and Work-Study Scheme enable a mix of work and study, integrating institution-based learning with structured on-the-job training. For undergraduates, IWSP gives them a valuable opportunity to transition into their future jobs. For companies in PDD, these arrangements also allow them to scout for, and secure talent that will graduate with the skills needed to make an immediate impact on their businesses.
Kok Poh June, Group Director of JTC's New Estate Division, adds, "This is the first district in Singapore where JTC will integrate a business park, university and community facilities upfront from the master-planning stage. New ideas conceived in SIT can be prototyped, tested and adopted by businesses, contributing to a greater possibilities of commercialisation success."
Co-locating industry and academia enhances teamwork between these two distinct yet complementary worlds. Whenever a company needs innovative ideas, or wishes to reskill or upskill their workers, they can stroll across the walkway and tap into the university's resources (such as its labs, which can be used for research and development) or pick the brains of academic staff who have deep experience across various industries and disciplines.
This is the essence of collaboration demonstrated to full effect at PDD, Singapore's new smart business district.