Jurong Innovation District: Accelerating the adoption of advanced manufacturing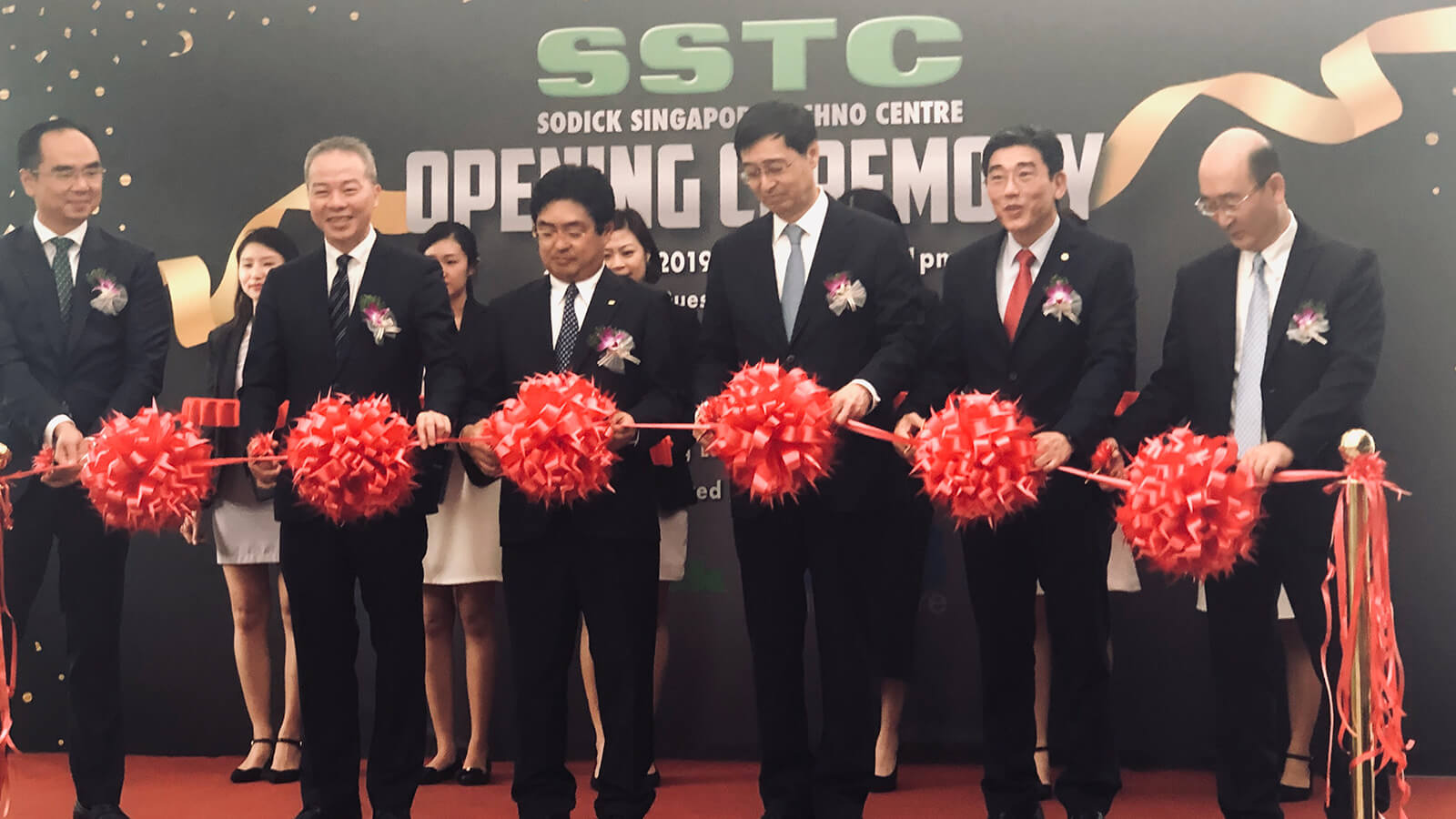 Opening of Sodick Singapore Techno Centre at LaunchPad @ Jurong Innovation District
Global manufacturer of high-technology machines, Sodick, has opened a new centre at Jurong Innovation District. The Sodick Singapore Techno Centre (SSTC) is set up in collaboration with JTC and EDB, to showcase the latest additive manufacturing technologies and drive greater adoption of advanced manufacturing in Singapore.
Besides showcasing technologies, Sodick Singapore will also hold seminars and courses on topics relevant to additive manufacturing solutions for the industry at SSTC. Companies who are interested in additive manufacturing can collaborate with Sodick Singapore in developing, testing and adopting new ideas and concepts.
Mr Daniel Tan, Executive Director of Sodick Singapore, shared that "beyond showcasing the latest technologies, we will also bring in solution partners from other countries like Japan, Taiwan and China. We hope that companies, institutions and associations will come forward and collaborate with us on projects that will advance the manufacturing sector and enable the industry to become more competent."
Sodick Singapore is the latest entrant to Jurong Innovation District, a one-stop advanced manufacturing campus with a collaborative and open ecosystem where manufacturers, technology providers, research and educational institutes work together to transform manufacturing.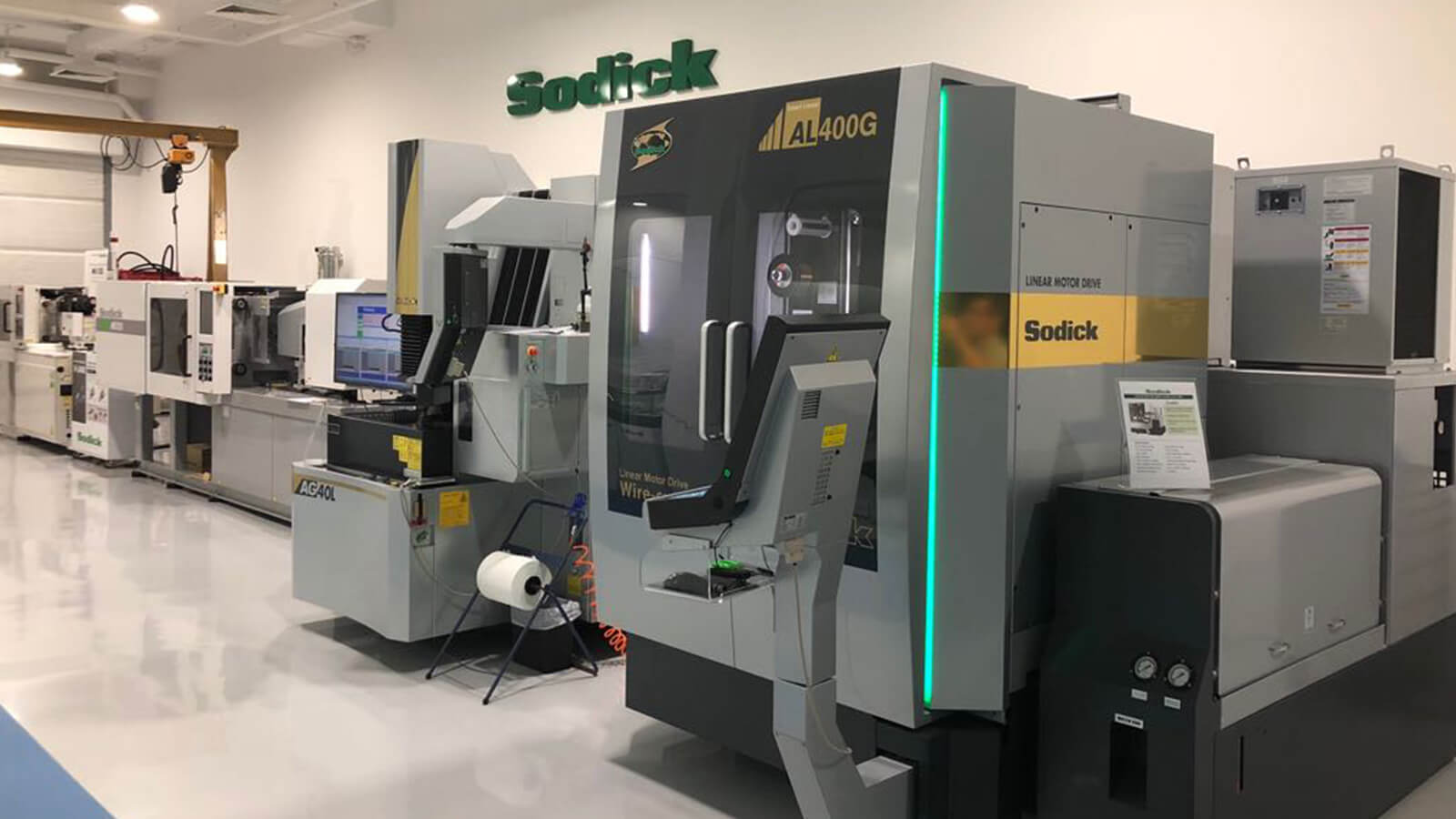 SSTC showcases the latest additive manufacturing technologies
Industry enablers like Sodick Singapore facilitates the growth of advanced manufacturing capabilities by accelerating the adoption of smart manufacturing technologies. To help local enterprises harness Industry 4.0 capabilities, the PBA Group and its network of partners are also offering advanced manufacturing solutions and training programmes tailored to companies' businesses. Beyond enablers, research institutes in JID such as A*Star's Advanced Remanufacturing and Technology Centre (ARTC) collaborates with companies to translate R&D into industry-ready solutions.
With the Nanyang Technological University (NTU) located in proximity, companies in the District have ready access to STEM talent from a world-class engineering college. Workforce upgrading opportunities are also available at training institutes and academies located in JID.
JID is also Singapore's largest living lab where ideas and technology are developed, prototyped, test-bedded and commercialised in an urban environment. The District houses an ecosystem of startups and incubators in close proximity to corporates and academia, that provide entrepreneurs with resources, knowledge and talent.
Leading industry players, including Shimano, Angel Playing Cards and PBA, have already set up or announced their factories of the future in JID. Shimano Inc.'s President, Mr Yozo Shimano, shared that "Singapore is an outstanding choice for the establishment of our Factory of the Future because of its strategic location, excellent infrastructure, quality work force, and political and social stability. With our most advanced manufacturing facility to be constructed in the Jurong Innovation District, we look forward to creating new innovative and exciting solutions for our customers, which will in turn strengthen our presence as a value creating company."
At its completion, JID is estimated to bring about 95,000 new jobs in research, innovation and advanced manufacturing activities.