Revolutionising the Beauty Business with Technology and Teamwork
31 July 2019 - From personalised in-store beauty experiences to digital marketing campaigns, and even driving e-commerce for beauty and luxury lifestyle brands, homegrown firm Luxasia has unlocked new opportunities by digitally transforming its business.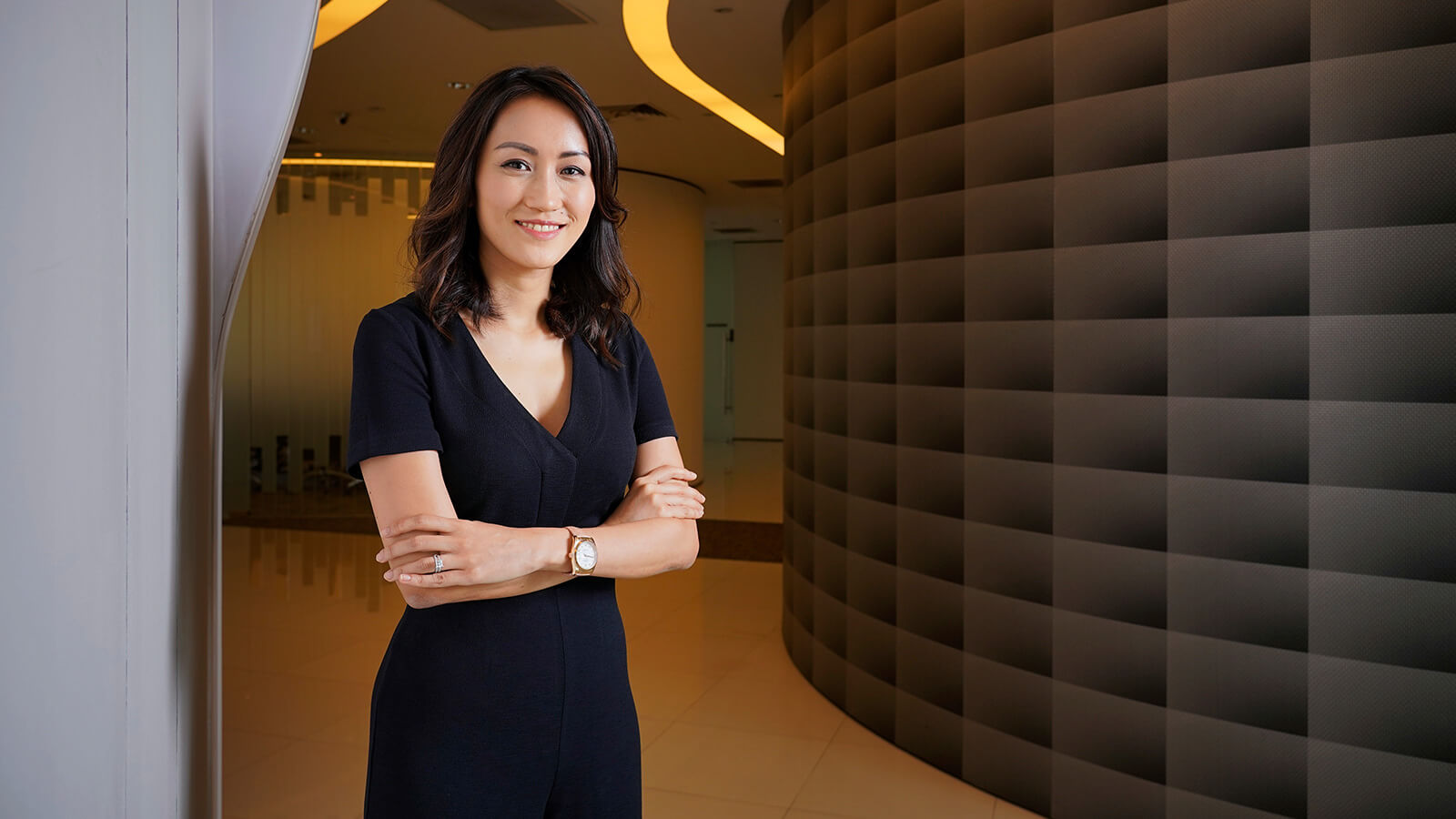 Ms Sabrina Chong, Group Head of Corporate Development, Luxasia
Luxasia is the regional brand-builder for beauty and luxury lifestyle brands such as Bvlgari, Hermes and La Prairie. It has built an omnichannel platform that spans both brick-and-mortar stores and e-commerce channels, collectively powered by consumer data-derived insights from all over Asia Pacific.
"Consumers are the heart of our business and we needed to evolve our company end-to-end to reflect this," says Ms Sabrina Chong, Group Head of Corporate Development, Luxasia. With this in mind, Luxasia embarked on a digital transformation journey in 2016.
With its six-storey headquarters in Paya Lebar iPark, Luxasia has since experienced double-digit growth rates as a Group. It has also grown its regional footprint from 10 to 15 Asia Pacific countries and doubled its China business in less than 3 years.
Digitalisation on all fronts
While Luxasia's mainstay is in business-to-business (B2B) commerce, they have moved into business-to-consumer (B2C). "The intimate understanding of the end-consumer and speed to reach them is the key to success," explains Ms Chong.
Luxasia focused on gathering insights on the Asian affluent consumer. Using Salesforce's Customer Relationship Management (CRM) System, Luxasia has grown its consumer database by more than 20 times, with over 1 million unique marketable consumers on hand, extracting valuable consumer insights across the dimensions of markets and categories.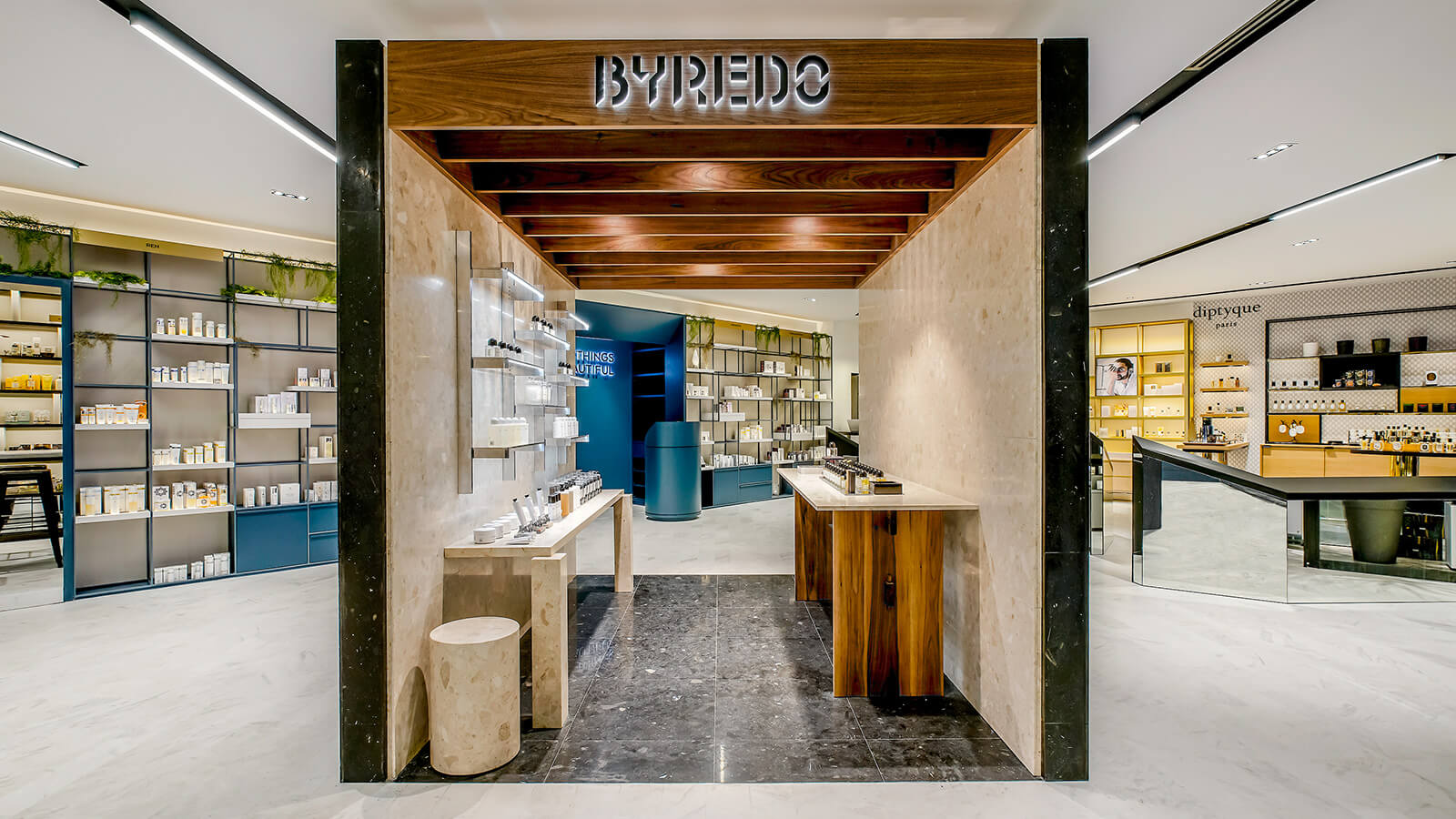 Escentials, Luxasia's retail emporium for niche and cult beauty brands located at Paragon, marries exquisite retail, novel in-store events, e-commerce, and social media engagements into an omnichannel beauty offering.
The information helps beauty advisors at over 4,500 retail touchpoints recommend products customised to each consumer's preference. For example, by looking through a customer's purchase history, Luxasia's beauty advisors can see which products the customer might need to replenish or suggest new ones in the same range.
Customer journeys can be customised based on where the customer is on their beauty lifecycle, whether it is their first purchase or if they are a long-time customer. The data is used to target social media marketing efforts and consumer activation campaigns.
Over 150 brands that Luxasia partners with also stand to gain from insights about consumer tastes and preferences. Through quarterly market reports, Luxasia highlights consumer trends they have observed, such as the popularity of anti-ageing products in China and Malaysia, or the most popular lipstick shades for the season. Such insights help the brands to speed up new product development that deeply resonates with local consumer demand.
For supply chain management, a new integrated warehouse management system now directly fulfills consumer orders. Technology is used for real-time monitoring of inventory, demand planning and auto-replenishing of stocks.
Ms Chong enthuses, "It's all about thinking digital first." All these changes have enabled Luxasia to offer brands a plug-and-play solution that cuts the time to market from half a year to within two to four months.
Since its digital transformation, Luxasia has launched over 30 new brands and deepened thegeographical scope of existing partnership with more than 22 brands in less than 3 years.
Teamwork makes the dream work
As early-movers in this journey, there were no clear footsteps to follow, recalls Ms Chong. She shares how Luxasia struggled initially on which technology to adopt. "Buying technology is easy, but implementation is the real challenge," she says. Technology needs to serve all of Luxasia's diverse partners, products, and markets, and integrate with existing systems.
Advice from other businesses helped, as those ahead of the curve provided useful insights. She is also grateful for her team's commitment to transformation. Everyone from the management to ground staff have been "troopers" through the entire process, she says.
Unity started at the top, where the 22-person management team would debate for hours in meetings. "Instead of creating friction, these views became a lubricant to move the business further," she observes. "We wanted to achieve this goal together as one team."
Today Luxasia's success is also seen in its people's development, she adds. For example, staff who have been with the company for two decades have been retrained with digital skills. "Transformation is not easy…You need the people's magic every single day."