Engineering a Better Quality of Life
24 June 2019 - For patients who suffered a traumatic accident, the journey to recovery can be painful and expensive, one that requires reconstructive surgeries to their bones. Surgeons use either bone harvested from another part of the body or a titanium plate to replace shattered areas. While titanium implants are more readily available than harvested bone, they carry the risk of infection and can be very costly for the patient in the long run, due to complications or corrective surgery.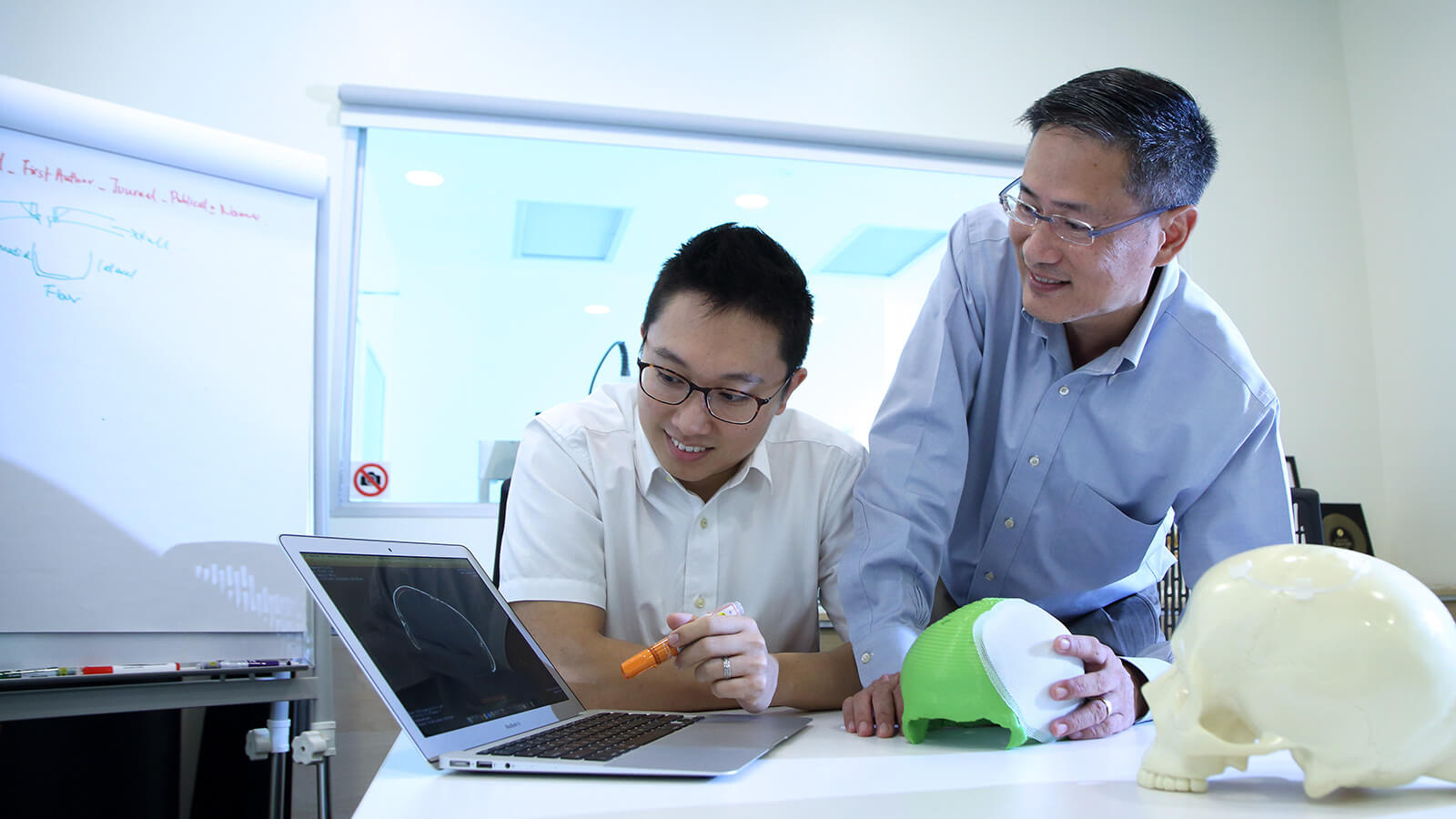 Osteopore Chief Technology Officer, Dr Lim Jing (left) and CEO, Mr Goh Khoon Seng (right) in a discussion
When Singapore-based company Osteopore was set up in 2003, its goal was to help the human body heal using 3D-printed surgical implants for tissue regeneration - "a safer and more sustainable solution", shared Mr Goh Khoon Seng, CEO of Osteopore.
It employs 3D-printing technology to produce implants that mimic the porous structure of human bone which encourages tissues to regenerate with the patient's own bone cells. As new tissues form, the implants disintegrate naturally, significantly minimising or eliminating post-surgery complications and the need to undergo re-surgery.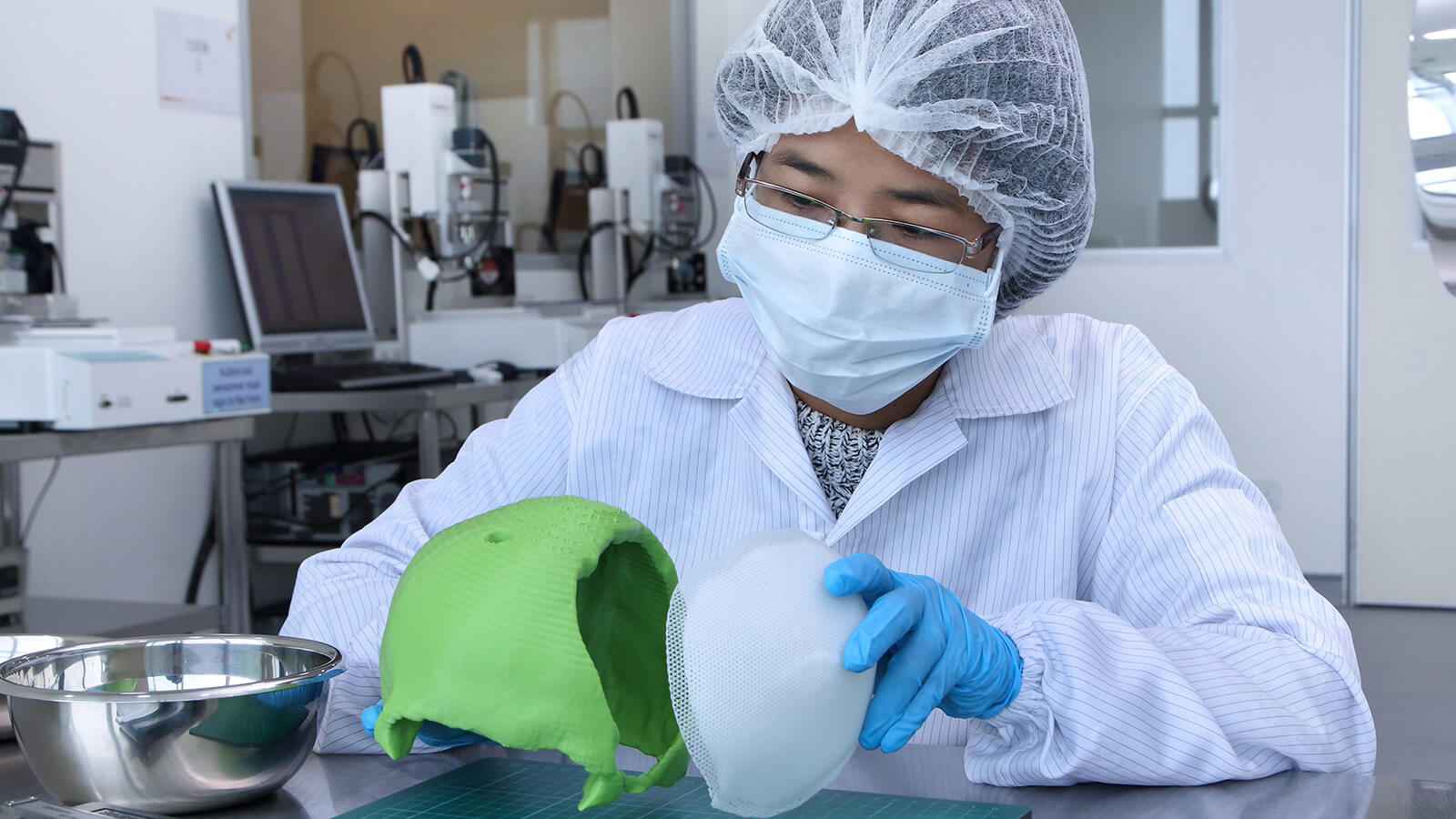 Working in Osteopore's clean roomWorking in Osteopore's clean room
Entering new markets
Osteopore has delivered successful clinical results over the past 12 years. At the end of 2018, it has already supplied over 20,000 3D surgical implants that were used to heal or reconstruct body parts – skull, tooth socket and gums, shin, eye socket, to name a few.
But its journey hasn't been all smooth sailing.
Professor Teoh Swee Hin, Founder and Chairman of Osteopore, recalls having to defend the merits of using biodegradable polymer at the start when most implants were made from titanium or other synthetic materials. He made sure that the company's process was, from day one, designed to meet international quality and manufacturing standards. The green light came in 2006, when Osteopore attained the US Food and Drug Administration (FDA) clearance, making them the first company in the world to commercialise such implants.
With each certification, it raises the confidence of customers and the industry. These achievements and track records helped Osteopore build the credibility of its products and gain traction in new markets, he added.
Today, the company has stepped up its presence in Asia, with Korea and Vietnam being its top performing markets. Clinical sales grew three times in 2016 compared to 2015, and doubled its growth again in 2017 and 2018.
Breakthrough innovation in modern medical science
Osteopore has come a long way since its first successful clinical trial in 2002, which saw its implant help heal the skull of a 70-year-old Singapore man after a brain operation.
More so in 2017, they participated in a shin bone surgery that prevented an Australian man from undergoing amputation. The implant helped the man grow his own bone and tissue using Osteopore's technology.
Since then, the company had made possible five more of such life-changing operations with 3D-printed medical technology.
At JTC MedTech Hub, the high specifications and clean environment enabled Osteopore to perform fabrication in-house with 3D printers, a key capability that allowed them to stand apart significantly as it offered opportunities for customisation so that each implant can fit perfectly within the patient's body – which is important for bone healing.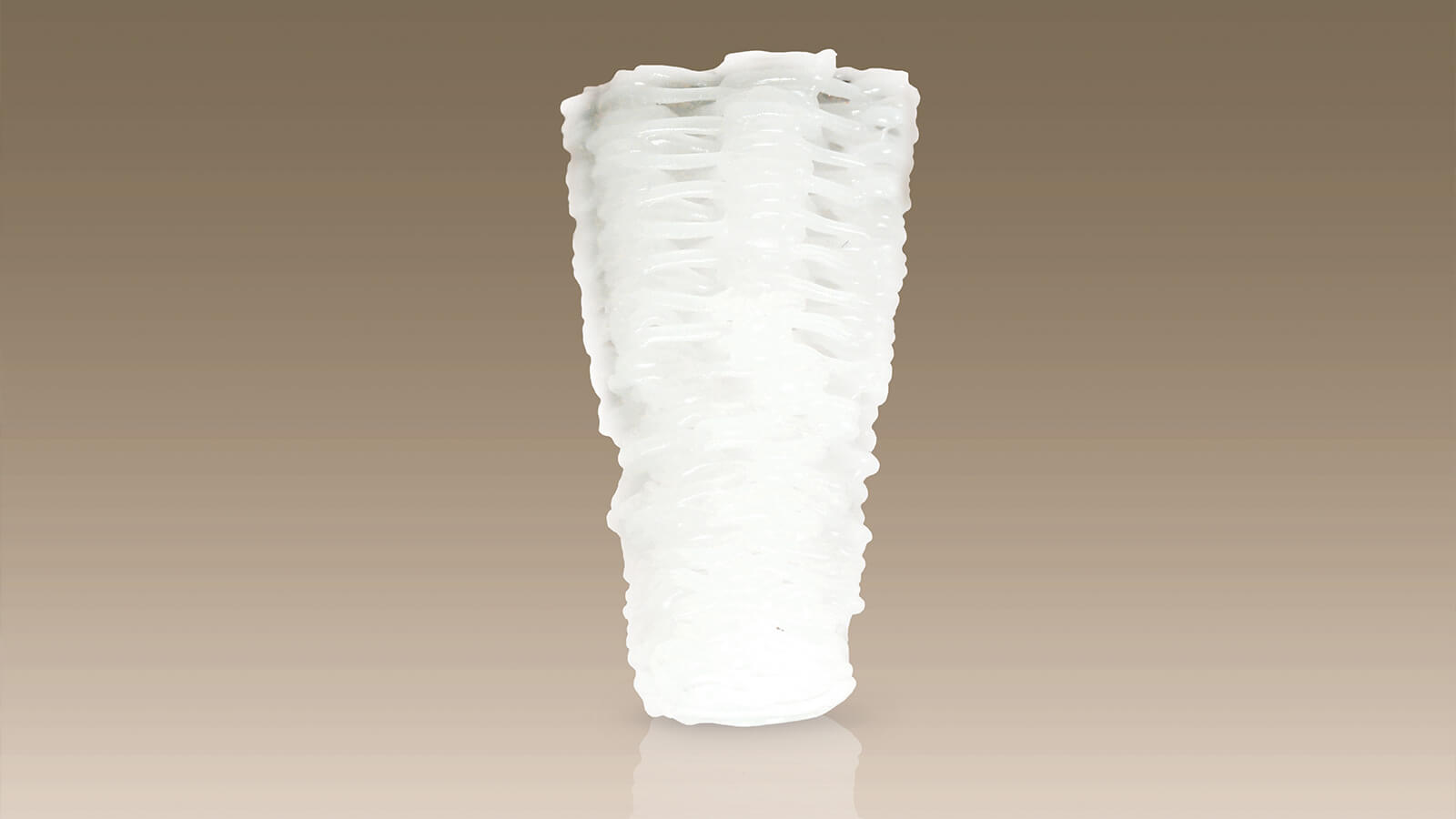 Osteoplug - designed for filling a tooth socket and rebuild jaw bone
Osteopore plans to launch their reconstruction software for skull and eye socket to increase adoption of their customised implants. This allow surgeons to have full control over the designing process of the implant and pre-plan the surgery for patients, effectively saving between one to seven days prior to the surgical procedure.
Currently, its second generation material is also undergoing clinical trial in dental application with the National Dental Centre Singapore. Besides filling the tooth socket after tooth extraction, it has the ability to rebuild the vertical height of the jaw bone.
Going above and beyond
Beyond reconstructive surgery, Mr Goh sees potential to extend the application of its technology into other areas of medical specialisation, such as aesthetic surgery. The medical field can anticipate new products and surgical solutions that help patients regenerate their own bone and tissue faster. Osteopore is targeting to scale up operations this year, with the total number of patients receiving its implants projected to increase to about 30,000.
"We see a future where Osteopore products are widely used and taking centre stage. A sustainable solution that is cost effective to the healthcare system, with better recovery outcomes, and help people around the world look forward to a better quality of life."