Places for People @ one-north
27 May 2019 - Can business parks be more than just regular places for people to work?
Over the past few years, JTC has been working with various stakeholders and partners on community-building initiatives to transform the one-north business park into an attractive and vibrant place for both industry and community. The aim is not just to create an enjoyable working environment, but also to bring people out of their offices to get to know one another, providing opportunities to seed future partnerships and catalyse new ideas.
Since 2015, there have been more than 600 events held in partnership with JTC at one-north, with over 120,000 attendees. These include social events like the monthly Fantastic Fridays @ one-north, bi-monthly Lunch & Learn, weekly Healthy Workplace Ecosystem activities by the Health Promotion Board (HPB), and large-scale annual events like one-north Festival (co-organised with the Agency for Science, Technology and Research), and Car-Free Sunday SG @ one-north (co-organised with the Urban Redevelopment Authority). With the industry and community's strong support, one-north has become more than just a business park, it is now an inclusive playground for all.
In the same vein, JTC has launched 'Places for People @ one-north', a programme that encourages more organisations such as event organisers to bring events into the one-north business park to enhance vibrancy throughout the week, and attract more members of the public and nearby residents to visit, especially during the business off-peak hours like weeknights and weekends.
With Places for People, event organisers or companies are able to access a suite of indoor and outdoor spaces that can be used for lifestyle, arts, entertainment, sports, commercial sales and industry-related events, no matter how big or small the events, as long as they are held on at least one weeknight or on a weekend.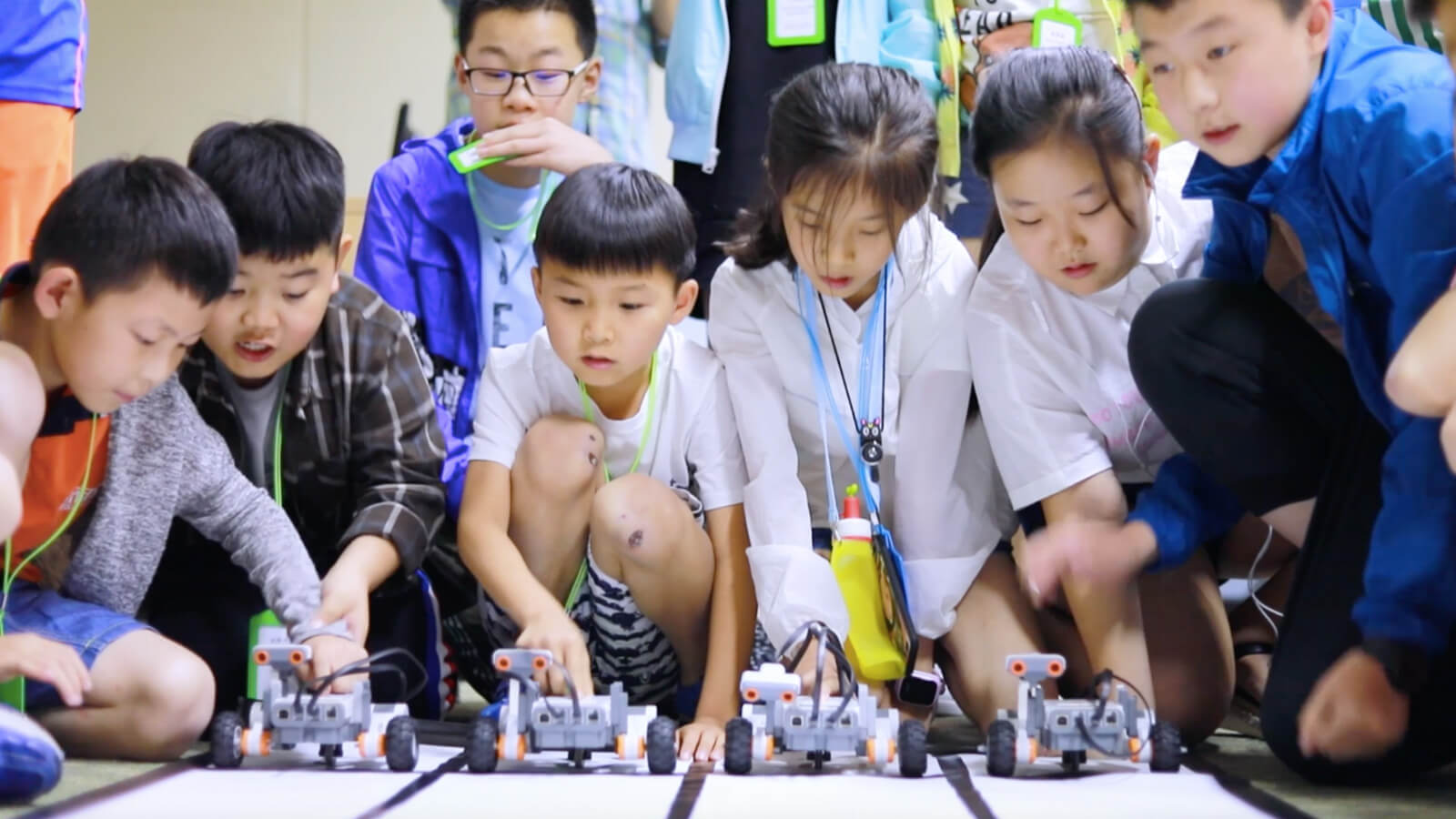 Future Ready Academy's Asia Pacific Youth Robotics Competition
Since the launch of the programme in March, JTC has already garnered two programme partners – the Future Ready Academy, who will be holding the 8th Asia Pacific Youth Robotics Competition (APYRC), and the Cycling Chap, who will be organising a series of cycling events for all ages.
Every year, more than 800 youths aged 8 to 17 from countries across Asia take part in APYRC where they design, build and program their robots in various robotic games that promotes Science, Technology, Engineering, Arts, Mathematics (STEAM). Jeffrey Nah, Chairman of Future Ready Academy said, "We are delighted to have JTC as venue partner to host APYRC 2019 @ Fusionopolis One atrium on 26 and 27 July 2019. This will further reinforce one-north as the innovation and tech hub in Singapore and "Silicon Valley of Southeast Asia".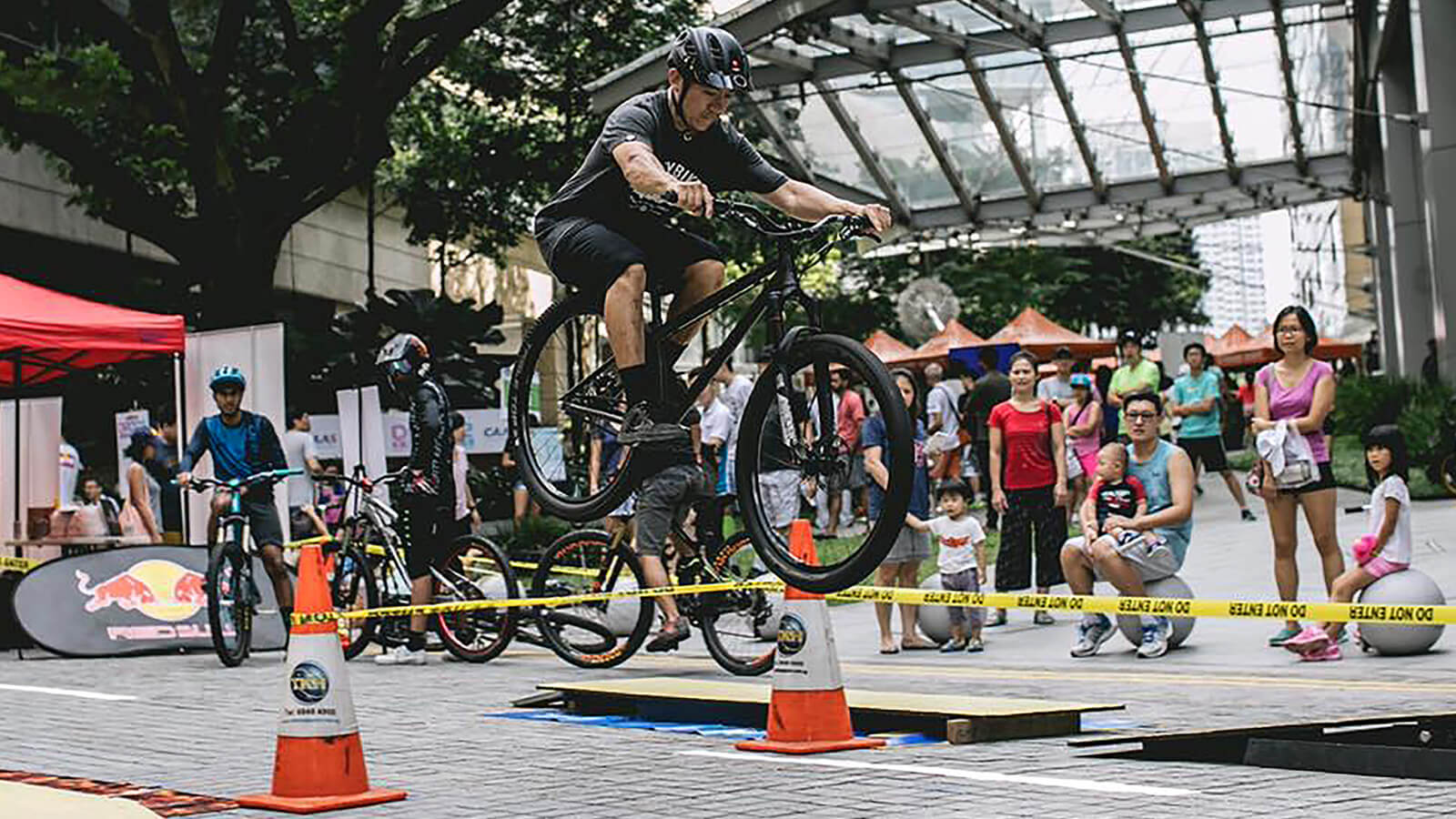 A cycling event at one-north, organised by The Cycling Chap
For The Cycling Chap founder, Jefferson Ng, one-north was a natural choice due to its unique urban landscape which comprises several gentle slopes, and its proximity to the one-north Park. "The topography of one-north can be transformed into challenging and interesting circuits for cyclists, offering a unique opportunity to organise interesting cycling events." The company hopes to establish one-north as a regular venue for mountain bike (MTB) and BMX enthusiasts to gather, and share their hobby with the wider audience. Activities lined up include introductory courses to urban cycling, obstacle cycling skills and circuit challenges, providing another sports lifestyle option for the one-north community.