That favourite shampoo scent of yours? It could be manufactured by Senses International
"Smell is the most important sense. It's the first sense that we develop as babies, when we can barely see or hear," says perfumer Francois Merle-Baudoin, "and it remains the key to our deepest memories, long after we've grown to rely more on sight, touch, and hearing."

We'll happily take his word for it. After all, Mr Merle-Baudoin is a fifth-generation perfumer from Grasse, Europe's renowned fragrance capital. These days, he can be found practising his craft and mentoring the next generation of perfumery talent at Senses International, a homegrown SME headquartered in JTC Space @ Tampines North.

If you enjoy the smell of fresh laundry or the fragrance that wafts from your favourite shopping mall, you may just have the Singapore-based SME to thank.
Senses International is Singapore's premier fragrance manufacturer, catering to B2B clients across industries from chemicals to fast moving consumer goods. Founded in 2009, the company's footprint now stretches across ASEAN and beyond, and counts brands behind consumer products such as personal and home care items as its major clients.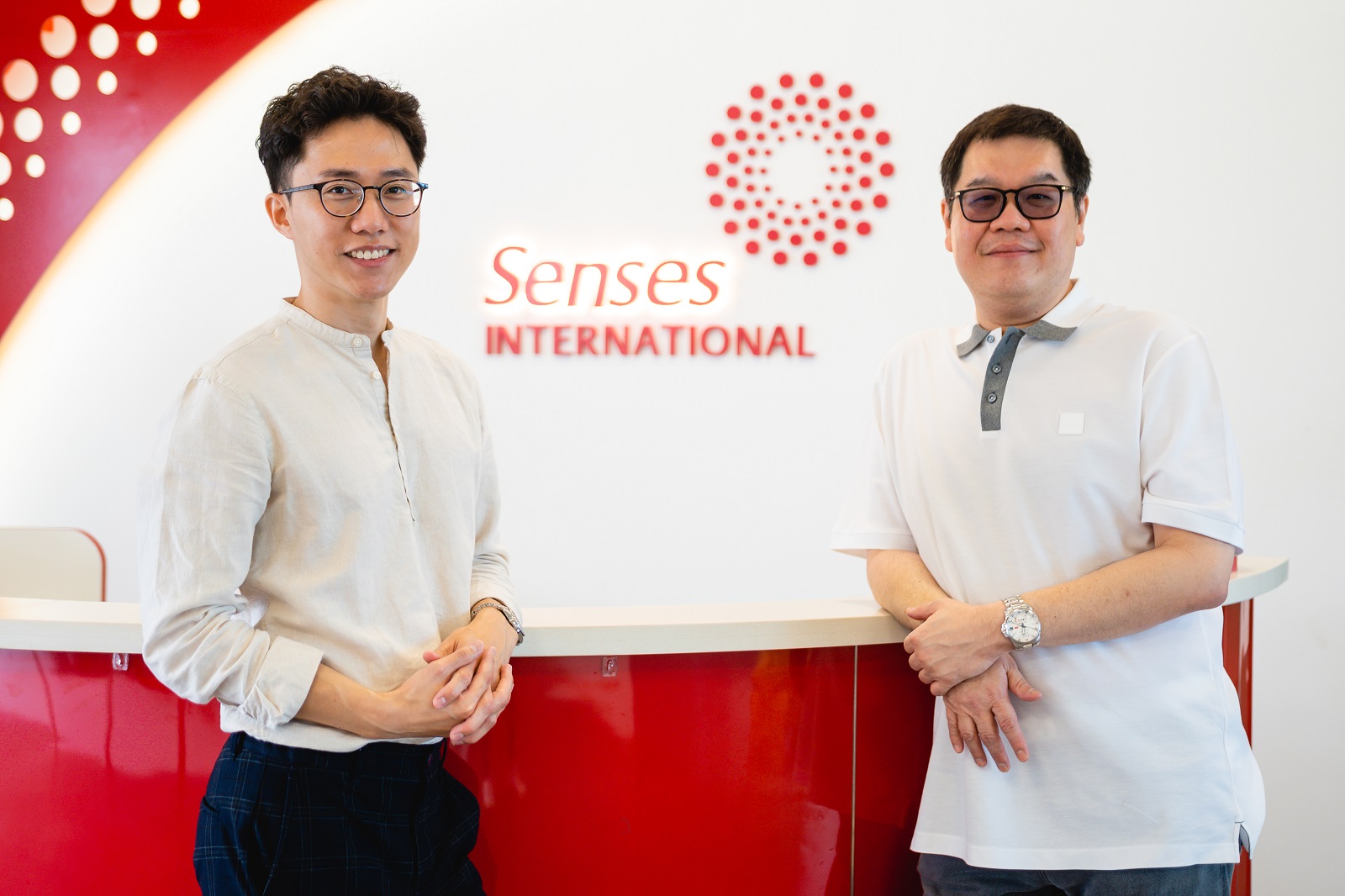 Senses International's Business Development Director Jayden Ang and Managing Director Fredrik Cheng bring new fragrance innovations to the market
Sniffing Out New Market Needs
These new fragrance innovations are tailored to suit clients' needs. "After meeting potential new customers," Mr Ang shares, "our salespeople will brief the R&D team, which includes our scent designers. They're like the bridge between our perfumers and the sales team."
Perfumers are like the artistic director of a fashion house — an apt comparison, given that luxury fashion campaigns directly influence perfumery trends — with the scent designers functioning as their junior designers. Developing a new product can take anywhere from one day to a month, depending on the complexity of the project.
New fragrance developments go through countless rounds of application testing at Senses International's studio, which boasts a mock hair salon, a laundry suite, olfactory booths and bathrooms that the team uses to assess the fragrance performance of its finished products.
Senses International invests a great deal of resources in R&D to stay ahead of the latest developments in the fast-moving fragrance industry. "I have personally witnessed how Senses International has evolved over the years, from bringing in new talent to embracing bold ideas," shares Business Development Director Jayden Ang. Originally a third-party supplier, Mr Ang was motivated to join the company fold because of Senses International's "continuous improvement and adaptation."
For example, the company has developed encapsulated fragrances with slow-release fragrances to combat malodour, which keep clothes smelling fresh for longer. Senses International is even developing natural fragrances with mosquito-repellent properties. These combine the benefits of natural oils with nano encapsulated technology to enhance the effects.
To keep prices competitive without compromising product quality, Senses International is making a concerted effort to streamline its manufacturing process and economise with technology. From installing auto-filling machines, robotic dosing systems, to deploying fully automatic Cleaning in Progress (CIP) systems to clean tanks, its push for automation is already underway, thanks to the company's own $1.5 million investment and an automation grant from Enterprise Singapore.
Automation has freed up time for older employees to participate in more rewarding and important duties such as mentorship. "These are very experienced and knowledgeable employees," Mr Ang notes, "so we try, as we do with all our staff, to reassign them to roles that maximise their potential."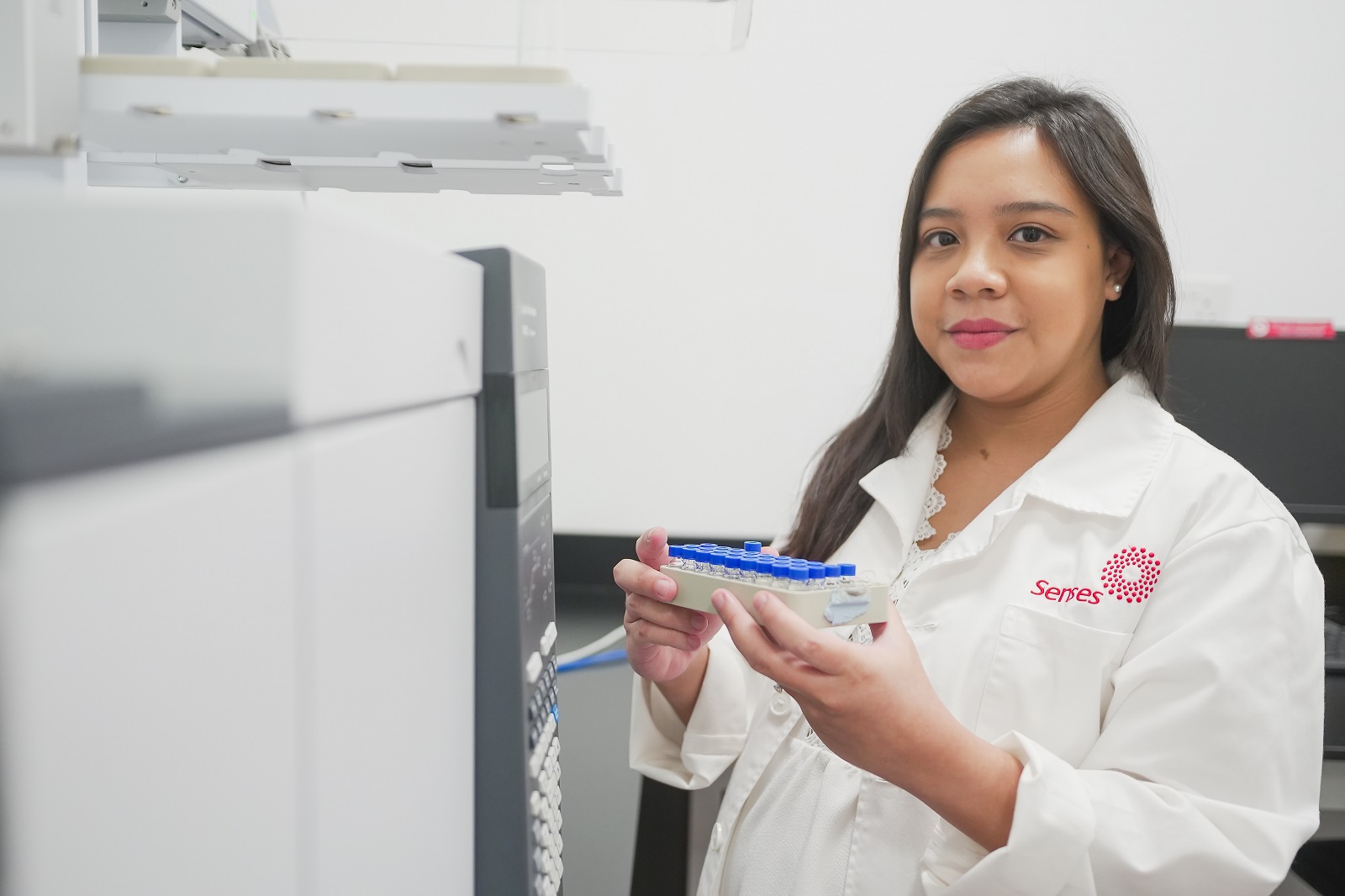 Fragrance analyst Seri Nadia shares her experience at Senses International
Who Nose Best?
Although Senses International has faced hiring challenges due to manufacturing's laborious image, it has nevertheless built up a young, predominantly female workforce, many of whom boast tenures of more than five years.

Fragrance analyst Seri Nadia joined the company upon graduating from polytechnic in 2015 and has proven herself to be an integral member of the team. Miss Seri credits her access to Senses International's library of raw materials as an important tool in honing her nose and developing her craft, but there are walking, talking scent encyclopaedias like Mr Merle-Baudoin to mentor her as well.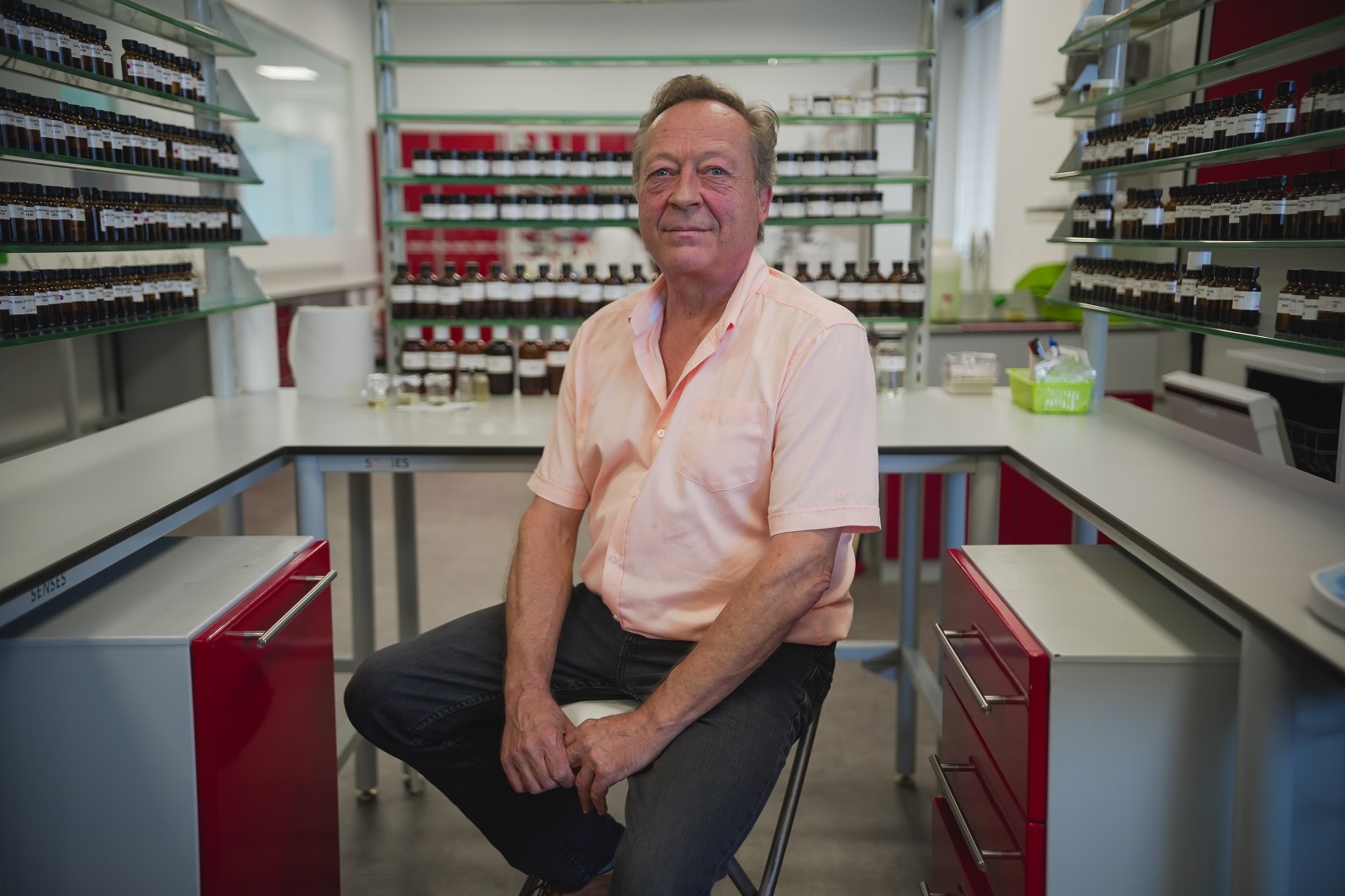 Francois Merle-Baudoin, perfumer at Senses International is a fifth-generational perfumer from Grasse
"When I joined Senses International about two years ago, there was no formal training programme," shares Mr Merle-Baudoin, "but everybody at a fragrance company should know what different flowers or spices smell like."
To help employees from fragrance analysts to salespeople avoid costly miscommunications, Mr Merle-Baudoin has developed and implemented weekly scent training lessons across the company, which widens the employees' horizons by teaching them to recognise as many common scents as possible.
"There are around 400 essential oils and 3,500 chemicals commonly used in fragrances. I took almost a decade to study them all myself," says Mr Merle-Baudoin, "and that's just the tip of the iceberg. You then have to blend them; it's like going from single notes to chords in music."
"A typical fragrance can contain as many as 50 different compounds," shares Miss Nadia. And with continuous training and structured mentorship, she's "constantly learning to be a better analyst."

This collaborative approach to career planning for its employees is important for Senses International. "We try to carve out exciting career paths for them," says Mr Ang of these young employees, "not just by heeding their fresh ideas, but providing them the resources to actualise them too."
The Future is Fragrant
So, what's next for Senses International?

Mr Ang shares that scent marketing is an exciting new frontier for the fragrance industry. Beyond the stereotypical spas, malls, and personal care stores, businesses of all kinds are awakening to the value of scent marketing — or using fragrance to create pleasant associations with commercial spaces — creating the uptick in enquiries that Senses International has received.

Despite its obstacles, Senses International is optimistic on its aim to double revenue within the next five years. The company's forward-looking investments in innovation, workforce training, and technology will remain key to its continued success.