The SMEs' Guide to Transforming Adversity into Opportunity
Robert Huang, CEO of Wavelength Opto-Electronic, an SME that has found opportunities amidst the pandemic.
COVID-19 has struck a blow to many businesses, particularly small and medium-sized enterprises (SMEs), in 2020.
To date, over 3,800 companies have closed down since the pandemic hit. And according to the latest SBF-Experian SME index (which is based on a survey of more than 3,000 SMEs), business sentiment in Singapore is the lowest it's ever been since the index's inception in 2009.
Reality Check: SMEs are Survivors!
Amidst the "doom and gloom" that's often painted as COVID-19's storyline, it's important to recognise there are over 400,000 businesses in Singapore – over 220,000 of which are SMEs.

We spoke with three local SMEs that have been severely affected by the pandemic, discovered their recipes for transforming adversity into opportunity, and condensed their secrets into five tips that can help you navigate your business through these challenging times.
Survival Strategy 1: Discover New Markets
For 12 years, Sports360 has operated as a sports apparel manufacturer and sports travel organiser. All this came to a grinding halt early in 2020, as Singapore's circuit breaker (CB) and subsequent safety distancing measures put a pause on all sporting activities, events and travel – the industries that Sports360 operates in.
Displaying true sporting grit, Kristian Thorbjornsen, Sports360's Director, told us, "For a while, 2020 was officially over for us. However, the circuit breaker period also gave us time to take a break, think about what we needed to do, and restructure."
It was this change in direction that turned the tide for the company. Driven by these new challenges, Sports360 committed to reviving its ecommerce ambitions. This time, their goal wasn't simply to supplement the company's existing offerings, the company would use ecommerce to improve sales locally, reach overseas customers, and build a truly global brand.
With a few helpful introductions and new collaborators (which you'll discover a little later), they've built an e-commerce network that's sustaining them through this pandemic – and will continue bringing in additional revenue when the economy recovers.
Survival Strategy 2: Invest in Research and Development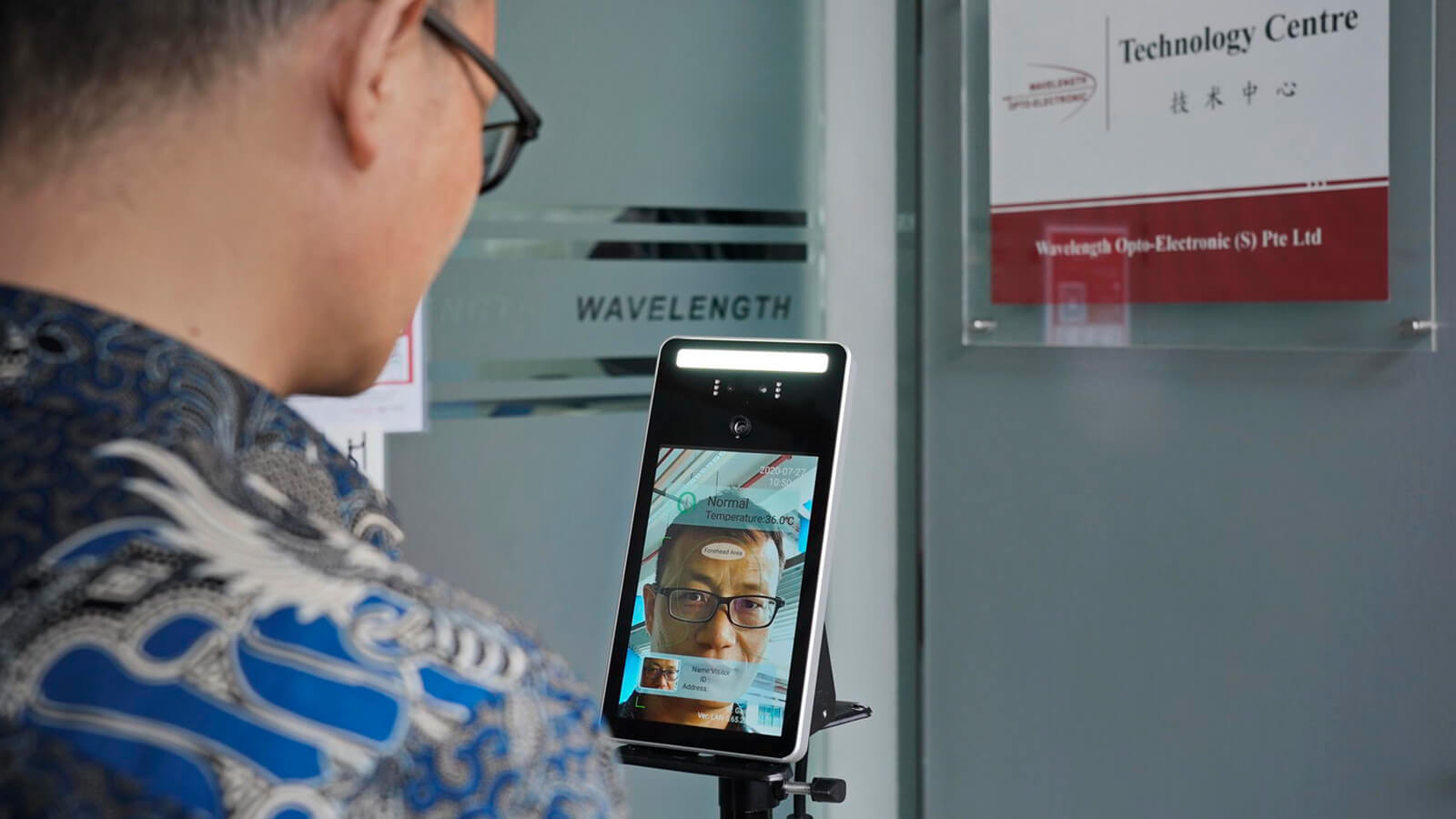 Thermal scanners developed by Wavelength
Already a brand with global recognition, Wavelength designs and supplies optics to customers around the world. When the pandemic happened, the business lost around 45% of its revenue due to a lack of customer demand.
Fortunately, the company is driven by a strong entrepreneurial spirit. Rather than count their losses, the team looked for opportunities in the marketplace and found several that fit their expertise perfectly – creating temperature scanning lenses and providing thermal scanners to businesses such as office buildings, malls and retail outlets.
Wavelength's research and development (R&D) team were tasked with creating high-quality thermal scanners to meet this new demand – and did so in record time. The company also placed R&D efforts into developing and sourcing for related products to offer customers who want a complete suite of protective devices and solutions for their business.
Today, Wavelength offers customers an entirely new category of products to supplement their existing line-up. This includes IR lenses, facial recognition thermal scanners and UV sterilisers. These new products have brought the company back to profitability levels that are within 15% of last year's revenues – a significant improvement from just a few months prior.
Survival Strategy 3: Focus on Training
Some businesses may already be offering solutions that are ideally suited for a pandemic – such as A2000 Solutions, a local software developer that provides business solutions to SMEs. These include e-commerce, financial management, mobile sales, and inventory & warehouse management systems – some of which, happen to make work-from-home (WFH) initiatives simpler for businesses to implement.
Still, the pandemic affected A2000's clients and initially disrupted the company's work processes, which resulted in a slowdown for the business. With an increase in downtime during CB, A2000 decided to utilise this unique opportunity to upgrade their employees – preparing them for a planned regional expansion that they hope to implement in 2021, once the pandemic subsides.
A2000 sent 25% of their employees to a "Professional Conversion Programme (Overseas)" course, which enabled managers to acquire the knowledge needed to successfully operate the business overseas. Internally, A2000 also conducted a series of employee-led training sessions – where teams cross-trained one another in their respective areas of expertise, improving overall business capabilities and efficiencies.
With an upgraded workforce, A2000 is now well-prepared to recover swiftly from the pandemic and expand their operations across borders next year.
Survival Strategy 4: Be Adventurous, Embrace Change
One common thread all three companies share, is undoubtedly their "let's try something new" mindset.
Margaret Lim, a manager at A2000, shares her thoughts. "Change is constant. We must embrace change, be adventurous and try new things. If it works, hold on to it! If it doesn't, it's a learning experience. With change comes opportunities."
Wavelength's CEO, Robert Huang, has similar words of encouragement for other SMEs.
"Risk brings opportunities. Believe in yourself, trust your team, welcome change and showcase your fighting spirit. Opportunities are out there."
Survival Strategy 5: Collaborations Can Go a Long Way
Sometimes, all it takes is one phone call, meeting or connection to get things moving in the right direction. This was certainly the case for Sports360, when Kristian connected with JTC to discuss potential collaborations that could set the company in the right direction.
With this in mind, JTC set up a meeting between Sports360 and e-commerce giant eBay. Following a productive meeting, eBay introduced Sports360 to logistics experts DHL – and Sports360 had a recipe and network for ecommerce success.
Business introductions such as these are a part of Industry Connect, a programme by JTC that supports business growth and transformation through collaborations among businesses, enablers, academia and government agencies.
Today, Sports360's merchandise are on multiple e-commerce platforms – from eBay to Lazada, Facebook auctions, and even their proprietary app. Although the additional sales don't yet make up for the revenue lost from the lack of events and travel in 2020, the company now have an additional and growing revenue stream that's also expanding the brand's reach across the region – setting it up for future successes.
Is Your Business Primed for Success, Post-Pandemic
While not every business has been impacted by the pandemic equally (with some facing greater struggles than others), we hope that these stories – and the lessons within – provide some inspiration to anyone who's struggling to maintain profitability during these trying times.
Take these strategies to heart, implement them where possible and lay the foundation for a business that's poised for greater success after the pandemic.