Sunny days ahead for solar adoption in Singapore
With year-round sunshine, solar energy emerges as Singapore's most promising renewable energy source. But harnessing solar energy comes with challenges such as limited space and cloud cover on our little red dot.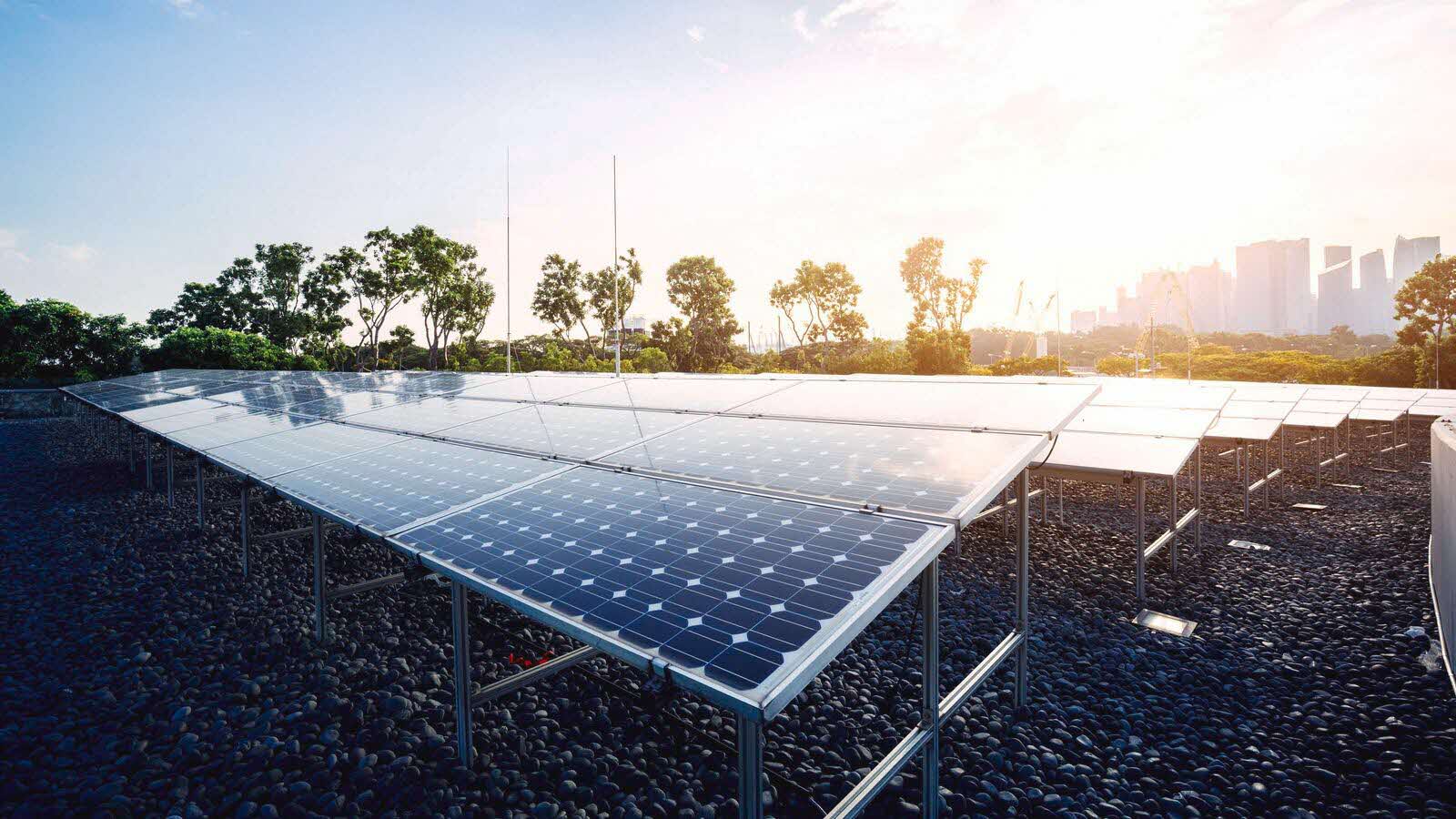 Solar energy - one of the four supply 'Switches' that Singapore is harnessing to achieving its net-zero target by 2050.
"Unlike other countries, Singapore is in a unique situation whereby we do not have vast rural or empty spaces such as deserts and plains for solar deployment," shared Sophie Gan, Senior Analyst with the Hydrogen & Sustainable Energies Office of the Energy Market Authority.
"So, we need to integrate solar within our urban city landscape, bringing it closer to homes where we live," she added.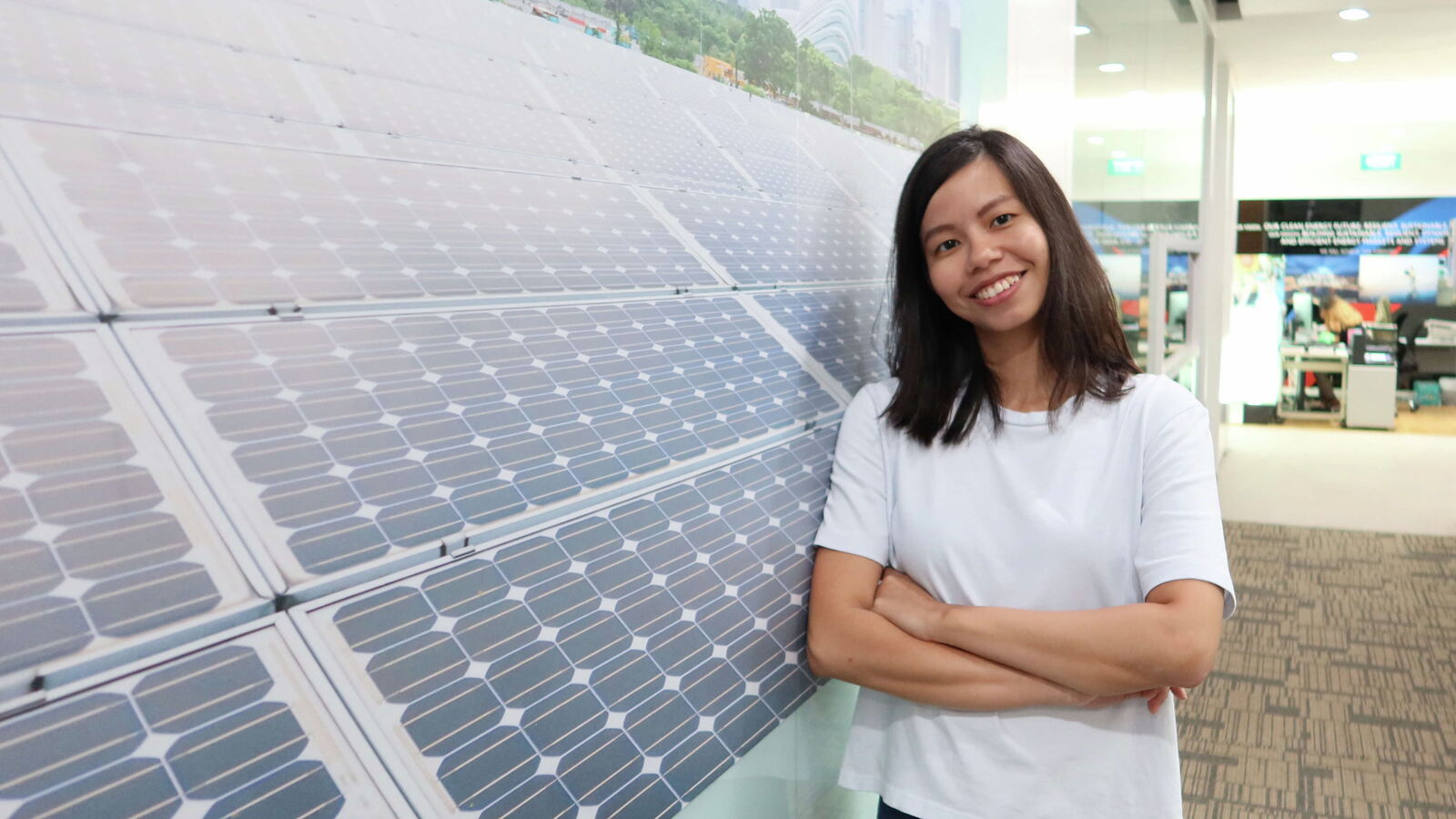 Sophie Gan, Senior Analyst with the Hydrogen & Sustainable Energies Office, where she looks at developing and implementing plans for the deployment of hydrogen, solar and other sustainable energy technologies. (Photo: Energy Market Authority)
Over the years, Singapore has turned its land constraints into opportunities through innovative solar deployments. No longer confined to rooftops, solar deployments can now be found on reservoirs, offshore water spaces, temporary vacant land, and even sheltered walkways.
This has made Singapore to be one of the most solar-dense cities in the world today.
Presently, Singapore has a solar capacity of over 820 megawatt-peak (MWp) in end 2022. That is more than the halfway mark to meet our 2025 target of 1.5 gigawatt-peak (GWp). Looking forward, our aim is to have at least 2 GWp of solar installed by 2030. This achievement would effectively allow us to meet the annual electricity needs of about 350,000 households.
Singapore's installed solar capacity has increased over the years. (Image: Energy Market Authority)
A living lab of innovative deployments
Behind the scenes of Singapore's increasing solar deployment is a collective effort across the public sector, the private sector and individual households.
Among these are JTC's SolarRoof programme, where companies lease out their roof space for solar panel installations. Additionally, the Housing & Development Board (HDB) has committed more than 8,400 HDB blocks to be fitted with solar panels under the SolarNova programme to date.
The residential sector is also experiencing remarkable solar growth. In 2022, private homes added a capacity of 12.1 MWp, surpassing the combined capacity of all private residential installations in 2019, a mere three years ago.
"Currently, most of our solar photovoltaic systems are on rooftops, but there's a limit on the number of rooftops we have. To go beyond that, we are looking at other deployment sites which are more novel such as vertical solar installations on building facades and solar canopies over open areas like carparks, walkways and canals. We are also working with research institutes to develop colourful solar panels which can blend in better with our urban landscape." said Sophie.
The Housing & Development Board (HDB) is maximising solar deployment in HDB estates with the SolarNova programme.
Overcoming solar intermittency
Beyond space limitations, Singapore's tropical climate with its frequent cloudy and rainy weather poses another challenge. This can affect the power grid's reliability as solar power output fluctuates even with just a passing cloud.
This is where energy storage systems come in. They work as large batteries to store energy and release it when needed.
We have made great strides to ensure grid resilience and achieved our energy storage target of 200 megawatt-hour (MWh) of energy storage systems ahead of time.
This was achieved with the deployment of the 285 MWh Sembcorp Energy Storage System (ESS) on Jurong Island, which officially opened in 2023. In a single discharge, this ESS can meet the electricity needs of around 24,000 four-room HDB households for one day.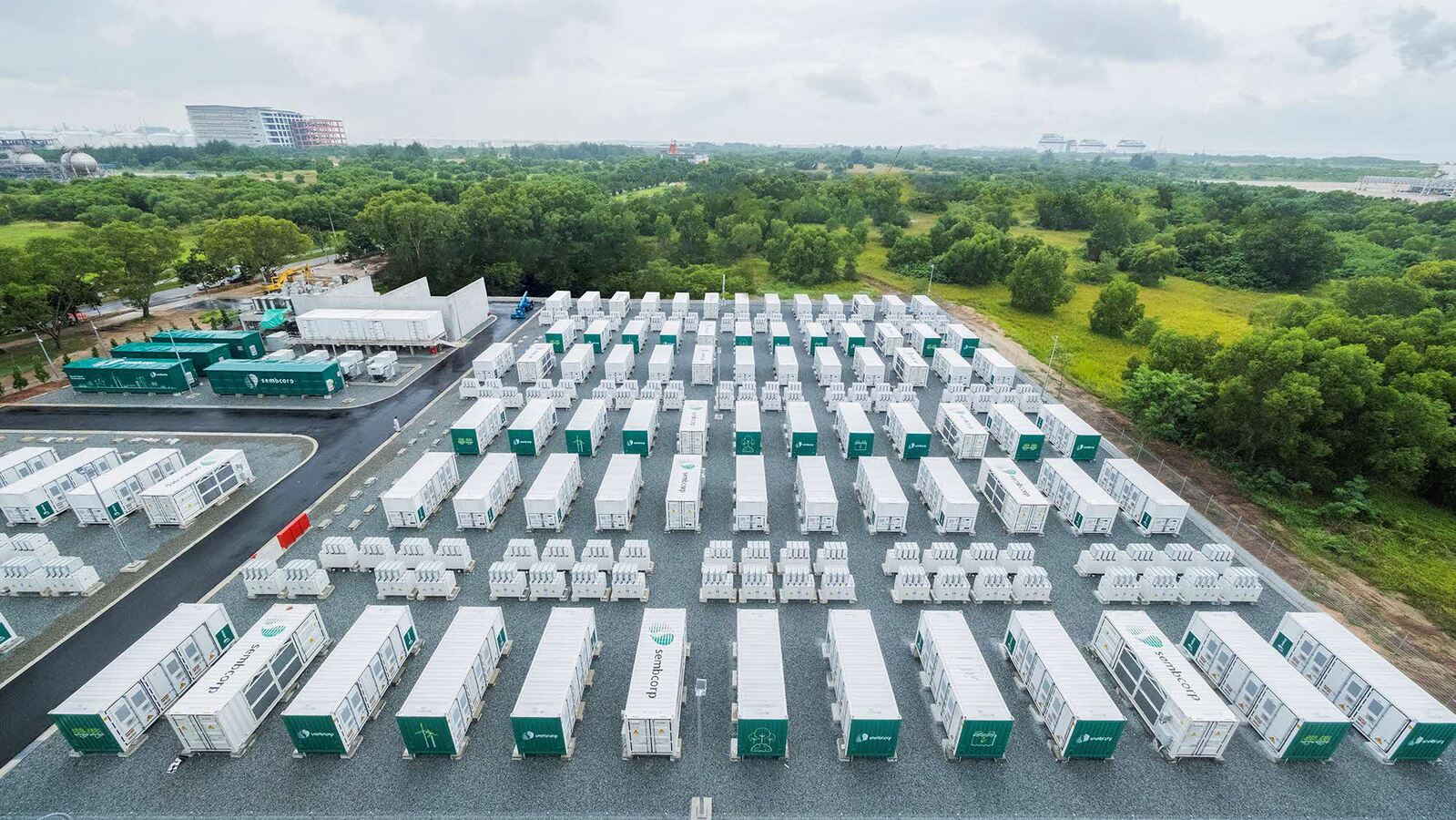 The Sembcorp Energy Storage System (ESS) is Southeast Asia's largest ESS and the fastest in the world of its size to be deployed. (Photo: Sembcorp Industries)
Enhancing reliability with forecasting tools
Other tools are also used to overcome solar intermittency. A solar forecasting tool developed by the Solar Energy Research Institute of Singapore (SERIS) at the National University of Singapore completed its one-year trial in September 2022.
This tool is able to forecast solar irradiance across Singapore up to one hour ahead, allowing us to better anticipate solar power output ahead of time and take actions to keep the power grid stable.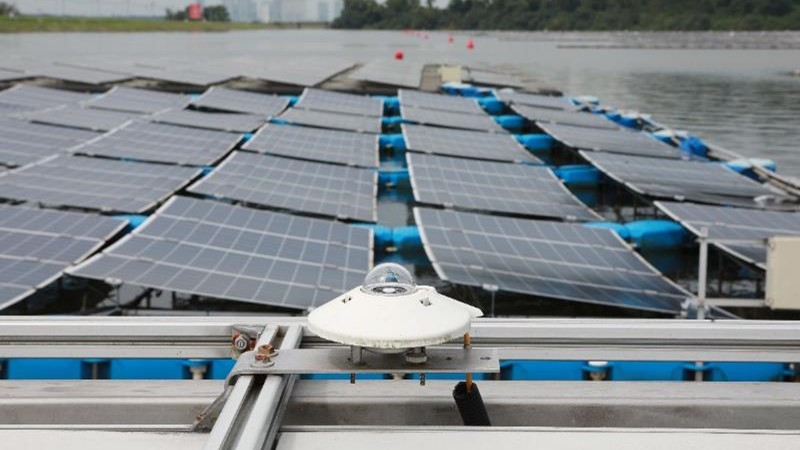 A solar irradiance instrument at the floating solar photovoltaic testbed at Tengeh Reservoir. (Photo: Energy Market Authority)
From energy storage to forecasting tools, Singapore remains at the forefront of adopting innovative solutions to harness solar energy. This is important as we scale up other energy switches including low-carbon electricity imports and low-carbon technologies to achieve our net-zero goal by 2050.
"The real challenge is that there is no one-size-fits-all solution. Solar is currently our only viable domestic renewable energy source and with every solution, there are trade-offs which have to be made such as giving up spaces for recreational activities."
"We hope that there will be greater public understanding around the benefits of solar energy and how it can help to fight climate change in Singapore," said Sophie.
This article was first published by the Energy Market Authority and republished with permission.