Tucked Away: Industrial canteens through a photographer's lens
An elderly gentleman plucks the stems off fiery-red chillies, oblivious to the world around him; a signboard that reads like a mathematical equation; empty tables and chairs silhouetted against the glow of the evening sun. These are some everyday scenes from the eating houses and food courts found in JTC's industrial estates, captured for posterity by the visual artist known as Elephnt.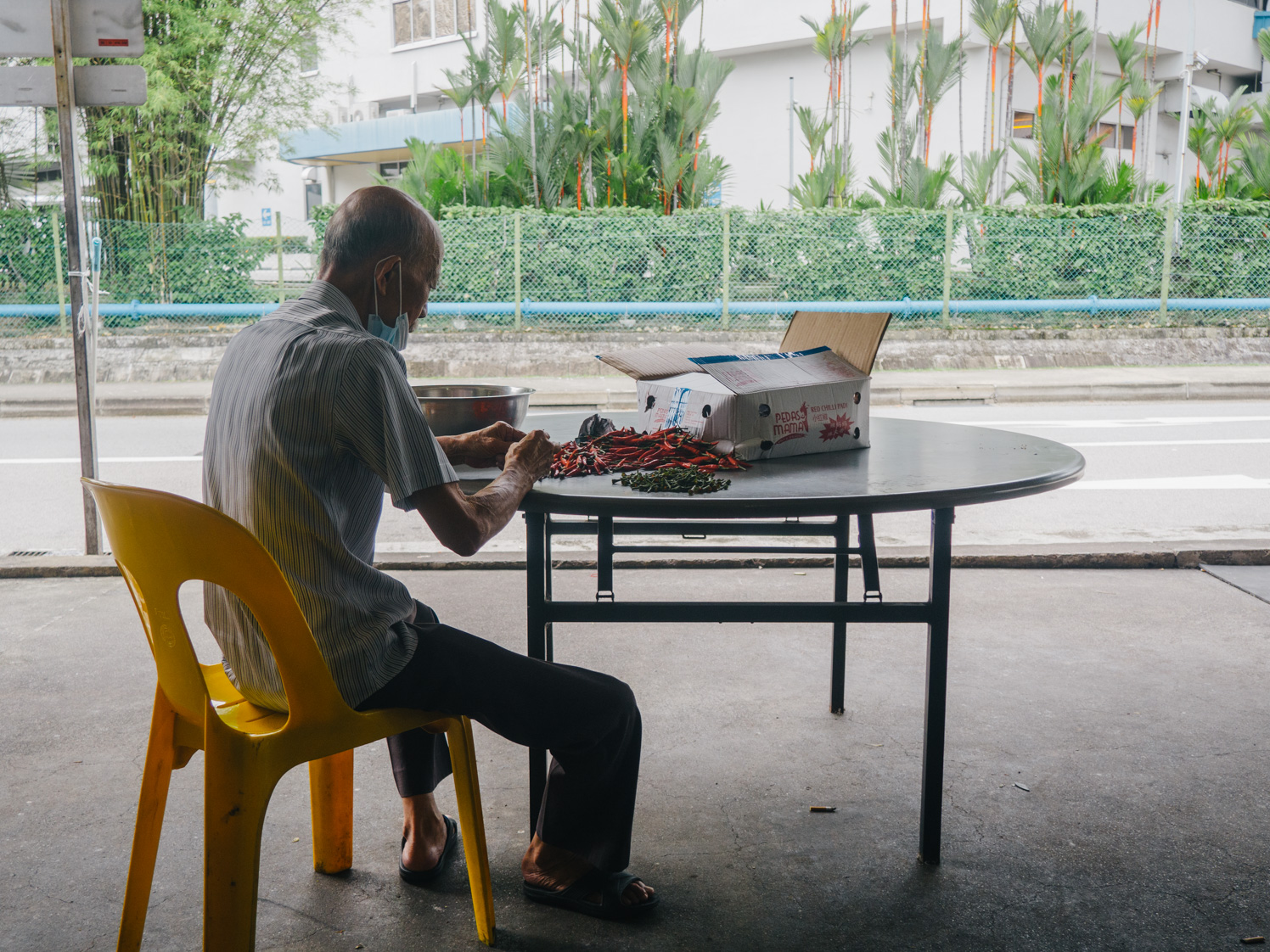 The visual artist's images present a slice of life in the industrial canteens. Photo: Elephnt
Elephnt's exploration of the industrial estates began in 2017 when, intrigued by the untold stories behind the walls where all sorts of machinery whir to life, he embarked on a personal project to document the spaces that form the backbone of Singapore's manufacturing industry.

While navigating the sprawling network of terrace workshops and flatted factories, Elephnt found himself drawn to another sight: the industrial canteens that feed the workforce. "I thought they were interesting and different from the hawker centres and food courts in our residential areas and shopping malls," he says. "Most of these industrial canteens are often described as tucked away hidden gems. To a lot of people, they are out of sight, out of mind."

So, he put his camera to work, pressing the shutter button on moments and encounters that caught his eye. Soon, he was amassing plenty of photos that offered snapshots of life at the canteens. An invitation to be a part of the Singapore Art Week 2022 exhibition Hawker! Hawker! led him to the realisation that he had a potential photo series sitting around in his hard drive.
Extensive work went into creating Tucked Away. Photo: Elephnt
Aptly named Tucked Away, the photos were exhibited at Lau Pa Sat as a two-part photobook that featured 86 photo postcards housed in food takeaway containers. "Creating the photobook involved about six months of work that included research, photographing the 38 coffeeshops, eating houses, and food courts, curating the images shot, and then putting it all together," Elephnt recalls.


Is there an image that resonates with you?
Elphnt: One of my favourite shots records a rather interesting time of day in some industrial estates ― it is the brief overlap between the end of the day shift and the start of the night shift. Some workers gather for a final kopi before heading home, while others just starting work have theirs to go. Washed dishes are stacked, and it isn't long before the shutters of the food stalls come down.

Besides people and their activities, I am also intrigued by the many different signs, decorations, lightings, and architecture of establishments in our industrial estates. Perhaps one day you too may have lunch at a creatively named canteen, or dine under the watchful eye of a giant fortune cat inflatable!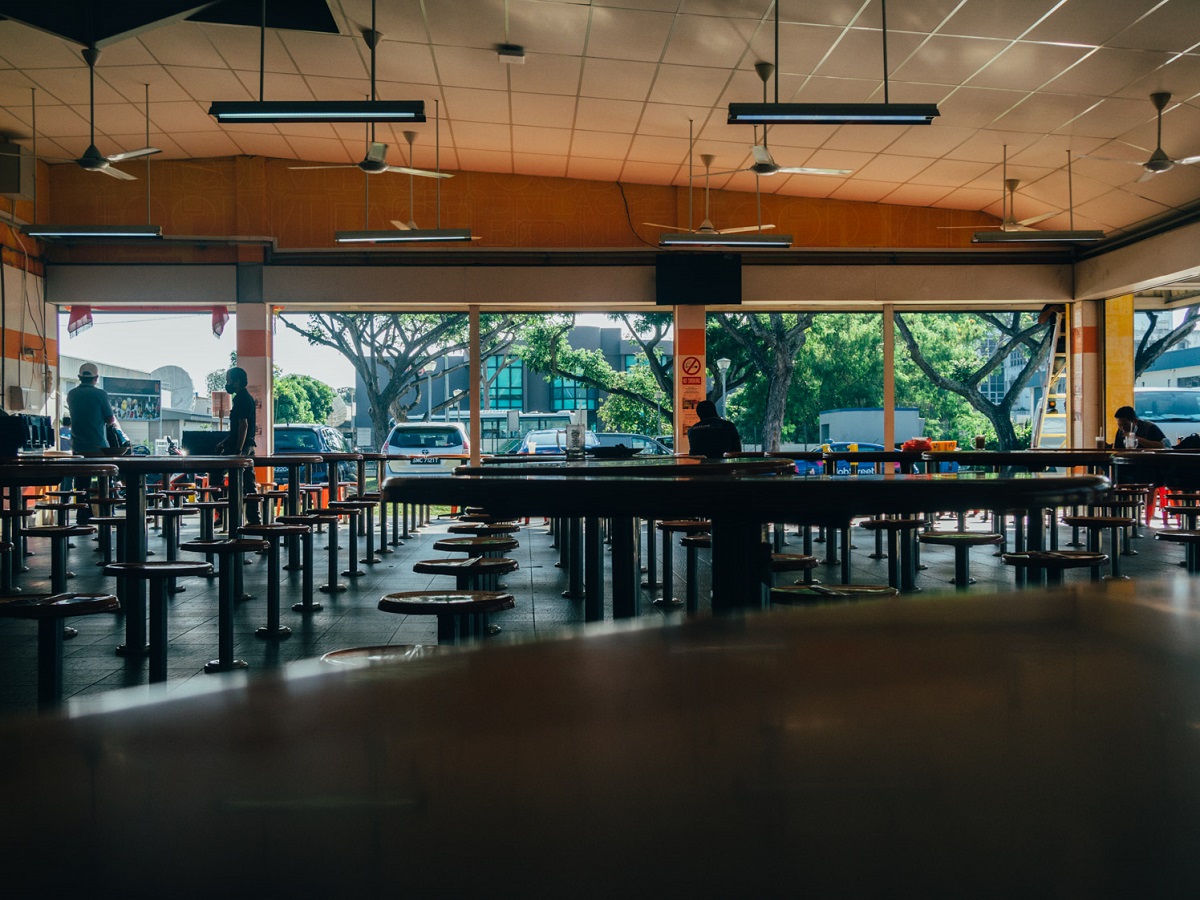 Winding down: a canteen empties out as the day draws to a close. Photo: Elephnt
What makes Tucked Away a meaningful project to you?
As unmemorable as they may seem, these places are also about community and culture. I hope my photos convey this facet, and the character that the places possess. Perhaps this might also encourage people unfamiliar with such places to explore them too. I also hope to show a sense of optimism through the photos. Despite the COVID-19 pandemic, these communities of hawkers remain at hand, waiting to welcome back hungry patrons.

Finally, there remains one mystery I hope to solve one day – how are the food places named? I've encountered many with unusual names, but no one has been able to explain why this is so!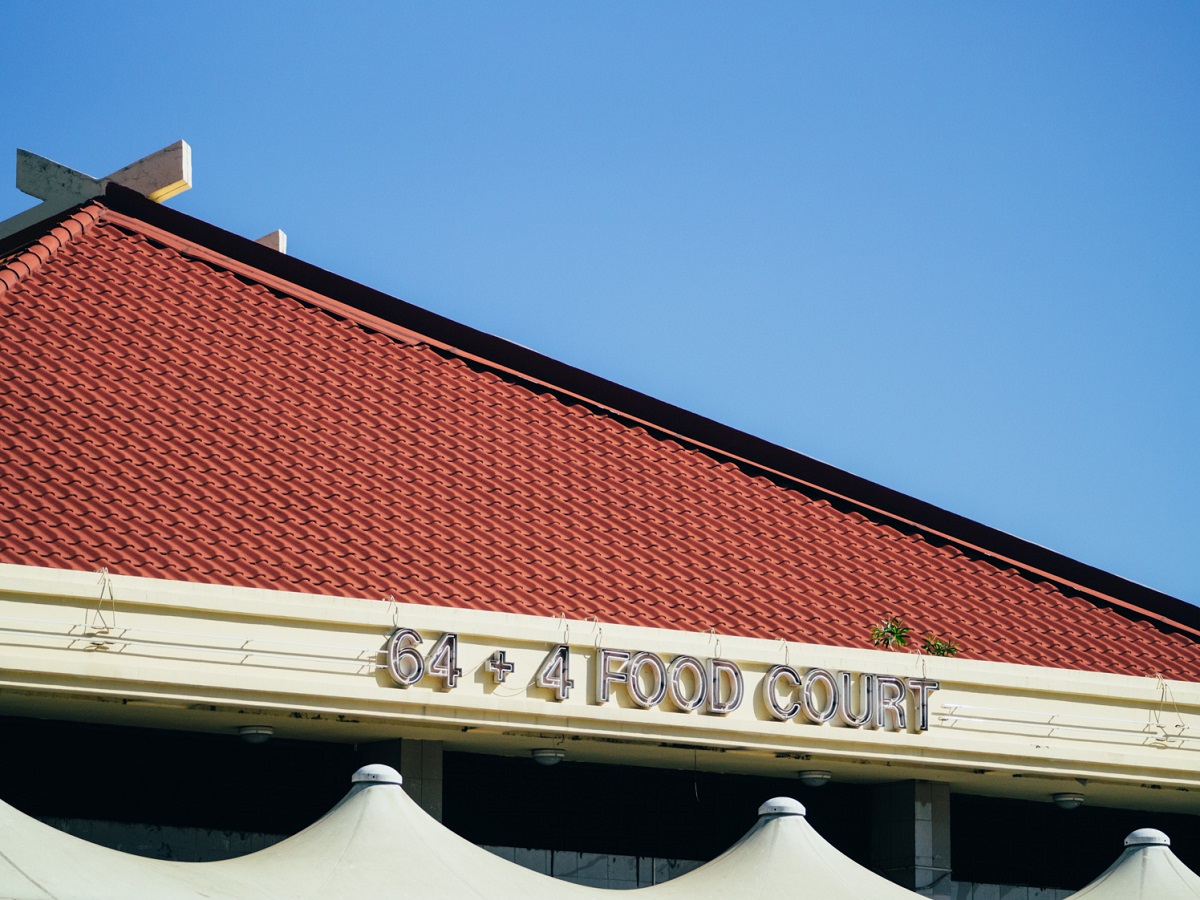 A creatively named food court in one of the industrial estates. Photo: Elephnt

What aspects of JTC's industrial estates fascinate you?
My earlier project, Industry, began when I realised that I was living in a residential area not too far from two industrial estates. I started exploring both estates out of curiosity and unfamiliarity with what goes on behind the scenes. After a while, I began piecing information about the different industrial estates through my photos.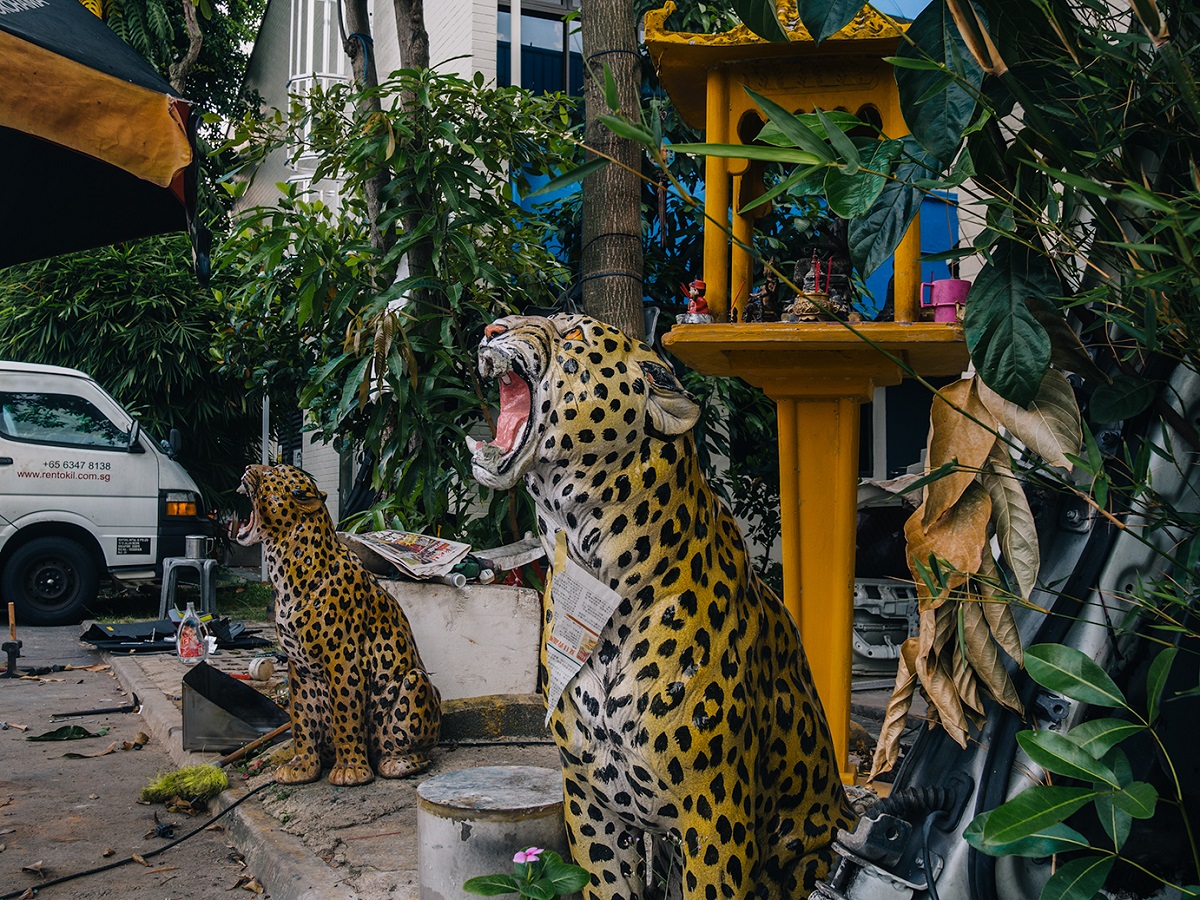 The photos also showcase the rich cultural tapestry that can be found in the industrial estates. Photo: Elephnt
What sparked your interest in photography?
My journey as a photographer started out quite unexpectedly. I used to be a long-distance runner who trained up to six times a week for marathons. At some point, photography became part of my running routine because I was getting bored and started noticing interesting things along my running routes.

I only took photography more seriously after graduating from university. It was then that I became really interested in Singapore's urban environment and our urban heritage. I attended a tour of the former Bukit Brown Municipal Cemetery, and that experience was truly eye-opening for me. I felt this need to explore and document Singapore for myself, particularly places that I thought people might find mundane or overlook because of our busy lives.
What do you want your viewers to take away from your work?
Through my trips to the industrial estates, I hope to tell the stories about the people and the places that are intricately linked together. It's also a journal of the Singapore that I encounter. It's through these encounters that I discover and re-discover what the country means to me.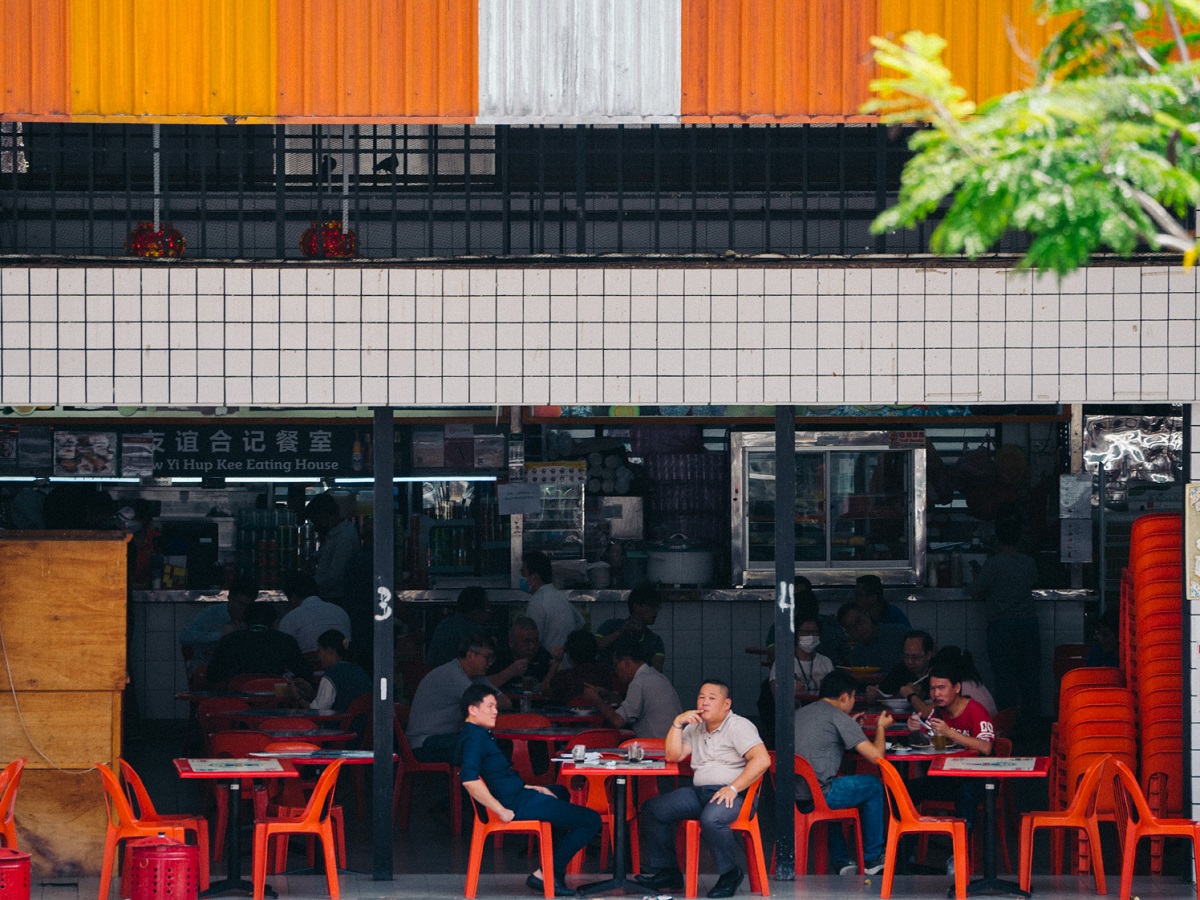 A lunch crowd gathers at one of the food courts. Photo: Elephnt

Thanks to social media platforms such as Instagram, my pictures can be seen by other people, and I hope they contribute to broadening the discourse about Singapore. To most people, the industrial estates might be out of sight, out of mind. They are places that we pass by. They seem mundane, perhaps even from another time and place. But they are equally deserving of attention, recognition, and even wonder.