Opening of flyover at one-north (Portsdown Avenue) and the Ayer Rajah Expressway (AYE)
JTC Corporation (JTC) has constructed a new flyover at the Mediapolis precinct in one-north. The flyover, which will be opened on 12 May 2019, 12.30am, connects Portsdown Avenue and the Ayer Rajah Expressway (AYE) to facilitate vehicular traffic flow in and out of one-north. The affected portion of Portsdown Road will be expunged upon the opening of the flyover (please refer to Annex).
Since the start of its development in 2001, the 200-hectare one-north business park master planned and developed by JTC has grown into a prominent technology and research hub, with leading companies such as Grab and Razer recently announcing their new headquarters and R&D facilities there. Today, one-north is home to a community of 50,000 people with over 400 leading companies and global institutions, more than 800 start-ups alongside 16 public research institutes, as well as five corporate universities and institutes of higher learning. The one-north flyover will serve the commuting needs of the growing population and support the increased traffic volume.
The flyover separates vehicles leaving one-north towards AYE from vehicles heading towards Queensway via Portsdown Avenue (refer to Annex for the layout plan). The flyover also connects to a new road junction which allows vehicles from Science Park to turn directly into AYE heading towards the city, instead of plying through Portsdown Road. Motorists are advised to drive carefully and to follow the new traffic signs erected to reach their destination. The flyover provides an alternative route for motorists to get to AYE from one-north, easing the congestion over at the North Buona Vista entrance to AYE.
"Enhancing estate connectivity is an important aspect of creating a conducive and attractive working environment for the one-north community. Besides serving the commuting needs of the growing population, we hope that the one-north flyover will also make it easier for members of the public to visit one-north, and explore the various amenities, activities and events in this vibrant estate," said Aaron Tham, Director, New Estates, JTC.
Annex A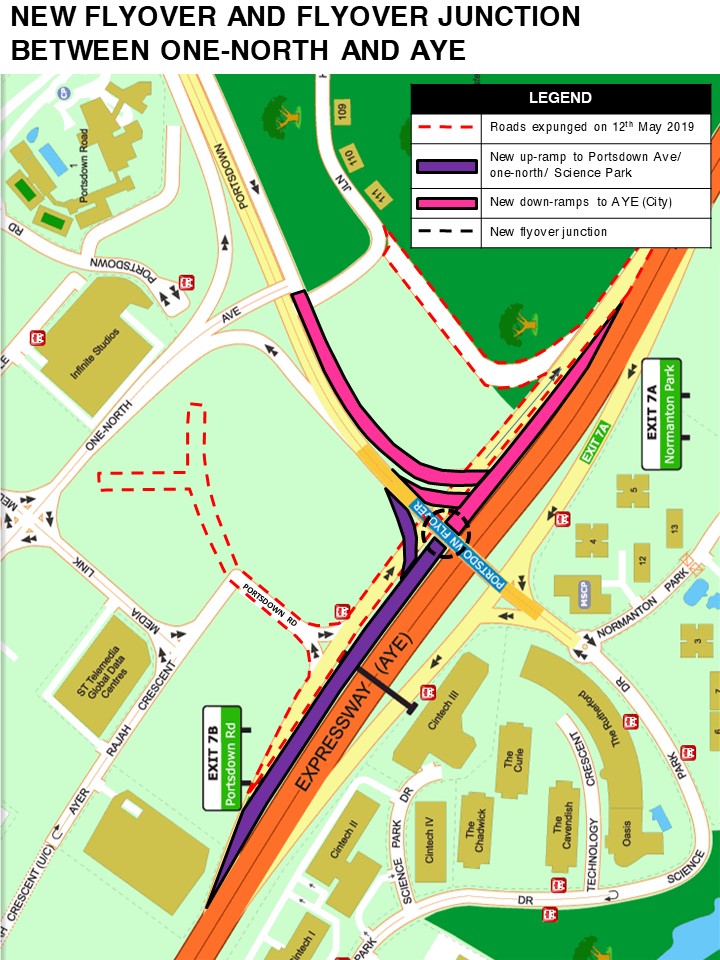 New Flyover and flyover junction between one-north and AYE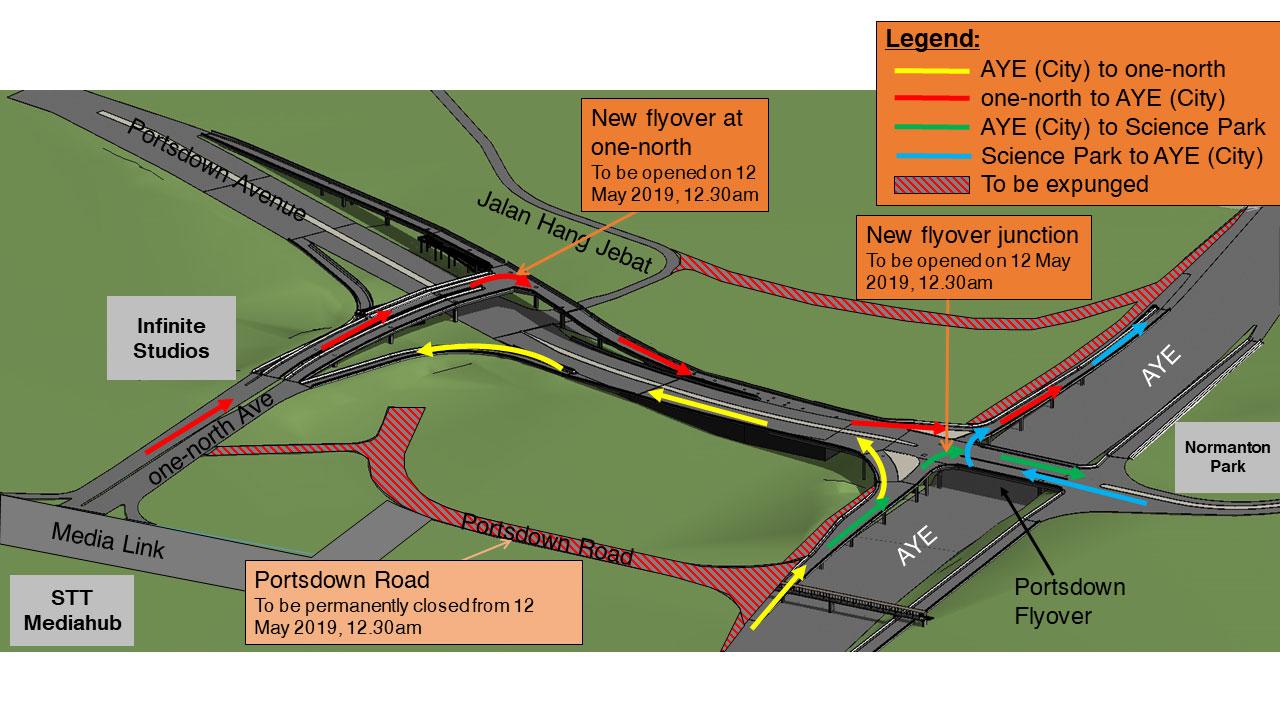 Traffic Flow and 3D View