Boston Dynamics' Next Destination: Punggol Digital District
Remember the four-legged robot that trotted around Bishan-Ang Mo Kio Park in 2020, reminding park-goers to maintain safe social distancing? Or perhaps you recall the human-like agility and manoeuvrability of the bi-pedal Atlas, which went viral on social media a few years ago with its parkour routines?
These robots come from the labs of Boston Dynamics — a company whose goal is to develop and deploy highly mobile robots capable of tackling tough robotics challenges. Its robots are equipped with advanced mobility, dexterity and intelligence, enabling automation in unstructured or hard-to-traverse spaces, from industrial plants and construction sites to distribution centres and warehouses.
Building robots, improving society
To date, the company has three mobile robots in its portfolio, plus a computer vision-based robotics solution for logistics. Perhaps the most famous of these robots is Spot, the aforementioned robot that fascinated Singaporeans as it reminded people to practice safe distancing when exercising at Bishan-Ang Mo Kio Park.
"Having a legged system like Spot enables robots to move in environments that are unstructured, unknown, or dynamically changing in a way that's difficult for wheeled robots, drones, and fixed Internet of Things (IoT) sensors," says Mr Michael Perry, the vice president of Business Development at Boston Dynamics.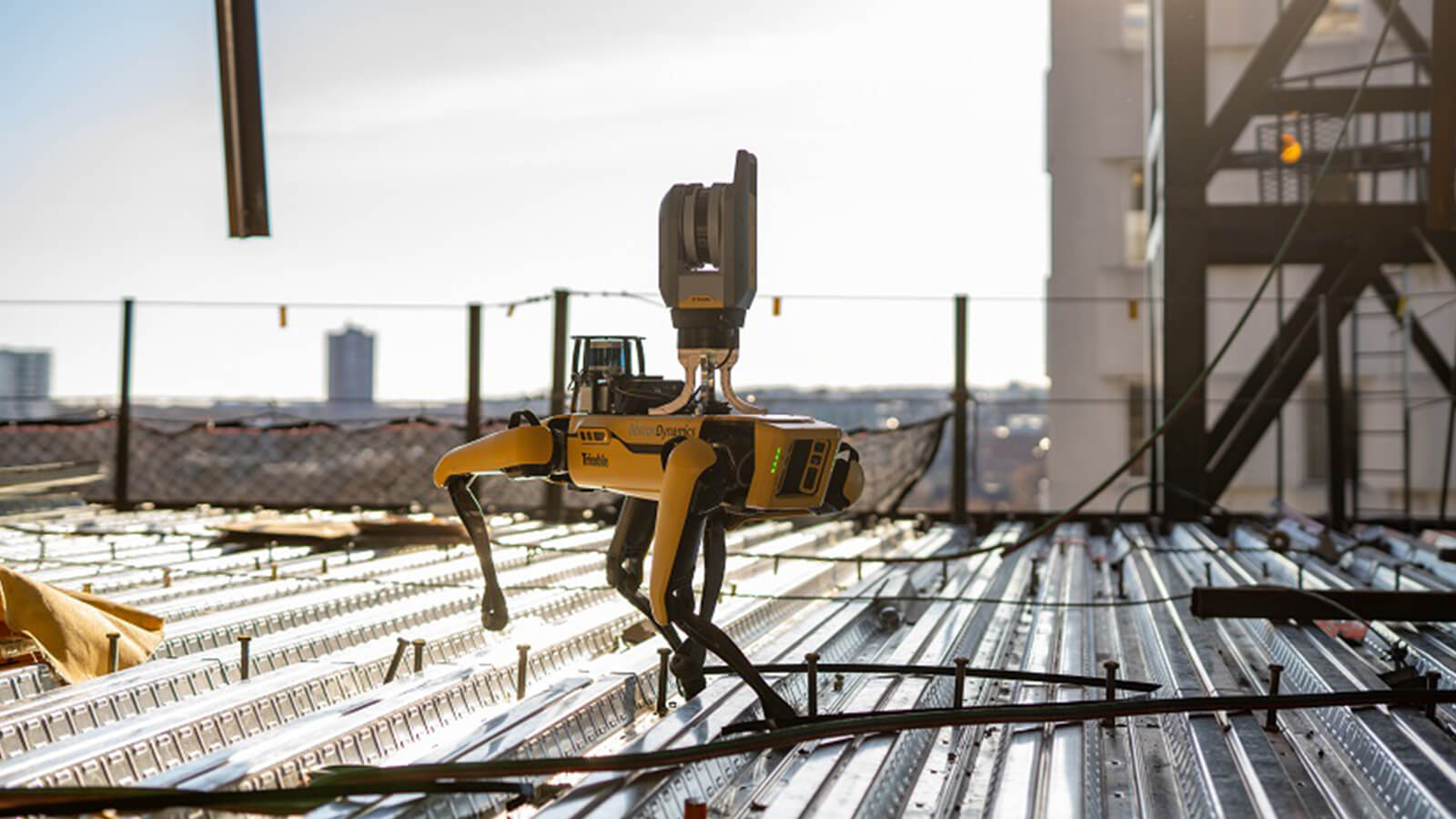 Boston Dynamics' Spot robot is designed to navigate dynamic, unstructured environments. Photo credit: Boston Dynamics
When connected to sensors and software, Spot can collect valuable data repeatedly, and autonomously, helping to provide greater insight into operational challenges commonly encountered by businesses in construction, electric utility work, and manufacturing industries, among others.
A testbed and ecosystem for robotics development
JTC's Punggol Digital District (PDD) is being developed as a hub for Singapore's technology sectors, and blends business, academia, research and knowledge sharing into one high-tech community. Recognising the district's potential as a technology and innovation ecosystem, Boston Dynamics will be collaborating with technology partners to test several new solutions in PDD.
"The combination of Singapore's commitment to advanced technology, as well as the sophisticated ecosystem of developers and users of new technologies (within PDD) make it the perfect place to explore the uses for robots to take on difficult-to-automate challenges," Mr Perry said.
Singapore is one of the first international markets where Boston Dynamics is focusing its efforts to grow a developer network and supporting ecosystem. The company will be tapping the community and resources available in the district to help innovate its industry-defining robots.
Teaching a robot new tricks
An example of this innovation is its first commercial robot, Spot, which has been designed to perform in environments where traditional robots typically struggle.
Mr Perry adds that having a place to demonstrate new technology and an ecosystem to specify, design, and build new applications for robots are great ways to identify new opportunities for robots like Spot to be useful. This may also help push the envelope in robotics technology.
The company plans to work with early adopters in Singapore such as GovTech to test and improve Spot's capabilities in various situations and applications, like creating digital twins and monitoring progress on construction sites.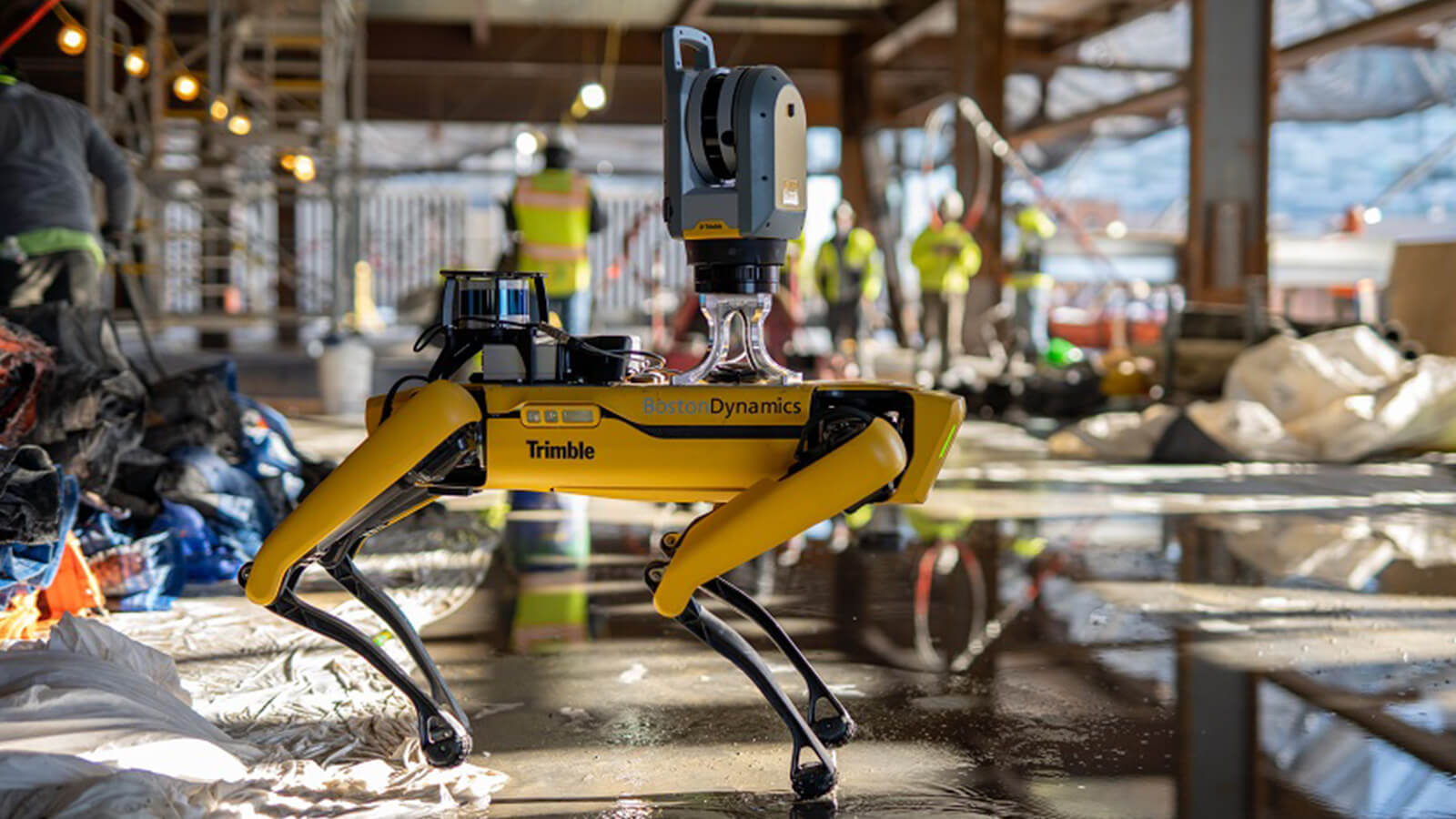 Boston Dynamics' Spot robot captures laser scans of construction sites to support progress monitoring. Photo credit: Boston Dynamics
Getting the next generation excited about robotics
Beyond Spot, Boston Dynamics is working with local start-up dConstruct to advance the development of robotics in Singapore — and this starts with building up a pipeline of students who are passionate about robots.
The partnership will see the development of a robotic starter kit for the Singapore Institute of Technology (SIT) that will help students kickstart their journey towards solving campus-related problems — like making autonomous deliveries or creating a digital map of the campus to enhance security. The robotic starter kit will be available to all SIT students for free, and is set to fast track students' progress towards solving the issues they see using robotic solutions. The starter kit is built based on the systems and components that are found in Spot.
Mr Perry explains: "We believe a combination of stakeholders are essential to make new technology successful. Developers, academia, and customers must combine with technologists in an open and accessible test environment to find the best solutions for new tech."
For technology sectors like robotics, this presents new opportunities. "Bringing the whole ecosystem of talent, creativity and vision together to the table to test new concepts can help us iterate faster and deploy these solutions into the real world," says Mr Perry.