China's leading blockchain player Wanxiang Blockchain comes to Singapore's Punggol Digital District
Experts who have kept an eye on the global blockchain industry will be familiar with Wanxiang Blockchain (WXBC). One of the leading names in China's blockchain industry, the Shanghai-based company develops blockchain solutions, provides technology, capital and resources to further industrial development and business adoption in the blockchain industry. And they're bringing all of this to JTC's Punggol Digital District (PDD).
Accelerating the development of new technologies
WXBC's expertise lies in the development of underlying systems and blockchain solutions that preserve the privacy of computing operations, and their solutions are implemented in industries across the globe in fields such as financial services, manufacturing, logistics, and more.
"WXBC is the first in the world to use the concept of Distributed Cognitive (DISCO) Industrial Internet that empowers the transformation of the traditional manufacturing industry by adding blockchain, knowledge graph and privacy computing to the Industrial Internet," said WXBC's Executive President, Mr Vincent Wang. "This enables collaboration among enterprises, financial institutions and educational institutions while preserving data privacy and sovereignty."
Drawing on its experience with smart city projects in China, the company will be test-bedding new use-cases for new technologies like blockchain, IoT, AI, 5G and more at the district. And they plan to do so by tapping the Open Digital Platform (ODP) — a platform that connects various digital subsystems within the district, allowing different systems to be seamlessly integrated.
"PDD will be an excellent platform to testbed new technologies, smart living solutions and other innovations that can be built on the ODP," said Mr Wang. "The integration of Blockchain, IoT, AI, and other adjacent technologies is important to establish an advanced energy, governance and commerce infrastructure that enables smart administration, carbon neutrality objectives and a vibrant urban economy."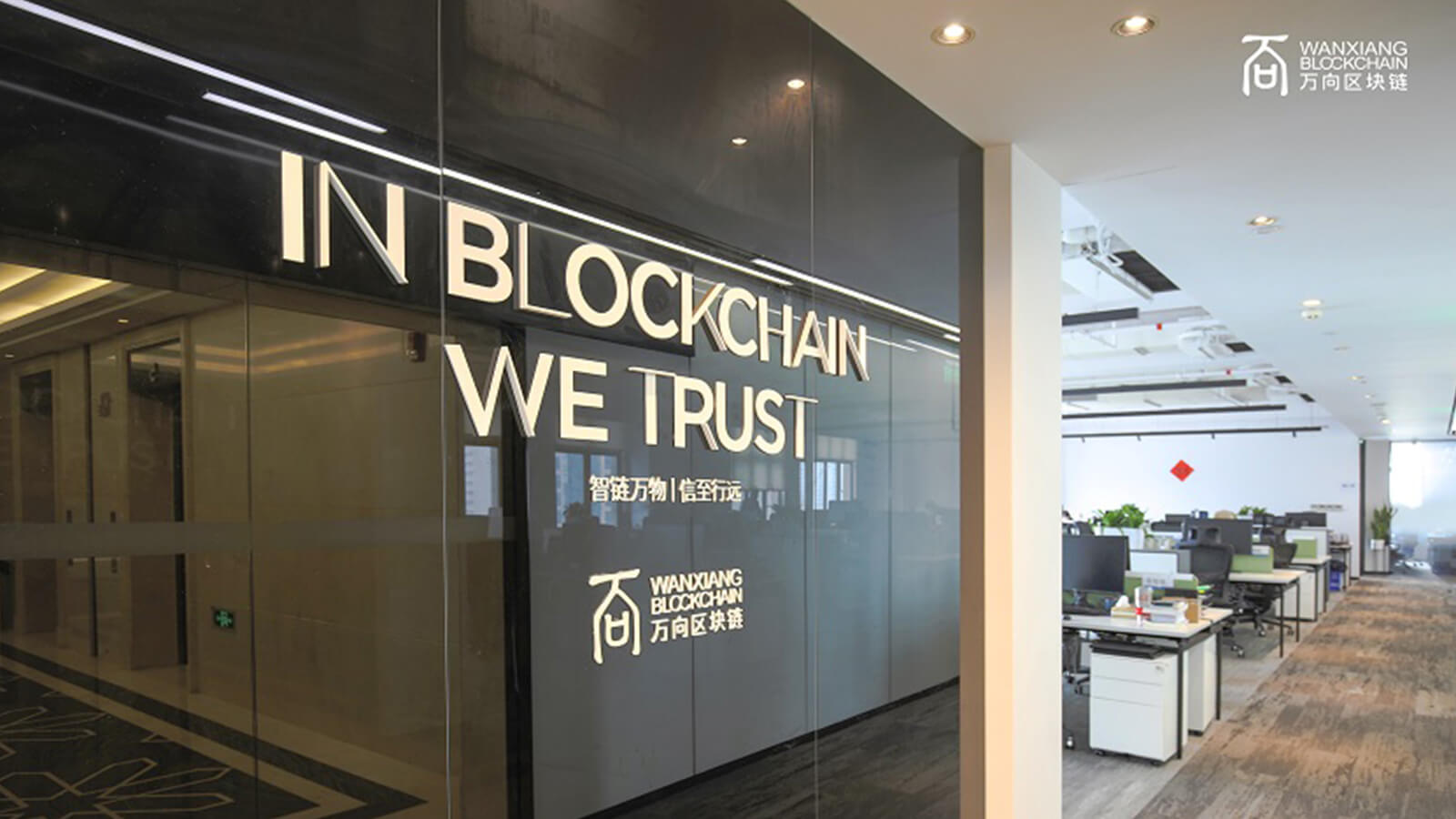 WXBC will be working closely with different partners in the PDD community to testbed new technologies like blockchain, IoT, AI, 5G and more
Melding the virtual and the real world
Mr Wang further explains that when developing a forward-looking digital city, it is important to integrate the physical world with a network of data-driven, low-latency digital twins in order to facilitate smart city innovations. The ODP, with its district-wide data and digital twin, will allow companies to gain access to real-time data and testbed new solutions in a safe environment.
Smart city solutions that WXBC develops within the district have the potential to be implemented all throughout Singapore — driving the nation towards its Smart Nation goals. Sharing their expertise with the PDD community will also accelerate the development of new technologies in the district.
In a world of climate change and pandemics, a forward-looking smart city must adapt its resilience strategy to match their evolving risk profile, mitigate disruption to urban economy and maintain quality of life, "Blockchain innovation and the distributed logic it represents are essential to this ultimate anti-fragility," said Mr Wang.
Mr Wang adds that blockchain technologies such as BoAT (Blockchain of AI Things) can address new technology application scenarios and business innovation by focusing on the combination of IoT data collection, AI data analytics and trusted data on blockchain. As a client protocol library that can be called by IoT applications, it can sign data, initiate blockchain transactions, call smart contracts, and manage device keys. BoAT enables access to massive IoT use-cases to help traditional industries achieve a credible "Internet of Everything".
Partnering local companies, kickstarting game-changing initiatives
As innovators, WXBC is keen on working with Singapore entities to get various initiatives off the ground.
Mr Wang elaborates: "We are working with the Infocomm Media Development Authority (IMDA) to develop blockchain solutions for cross-border trade and financing. Also, we are partnering with Singapore-based start-up accelerators like Tribe on a blockchain makerspace and incubation programme."
Local start-ups can tap the programme to learn how to address data privacy issues and strengthen their capabilities in data management. The makerspace will be where promising projects are nurtured with technical support and investment opportunities.
Creating (and strengthening) Singapore's talent pipeline
A digital community — especially one as young as Singapore's — needs a strong pool of talent to thrive.
WXBC is itself part of a Wanxiang ecosystem of affiliated blockchain and FinTech companies that will be expanding their operations in Singapore. Grouped together under "The Digital Lab" by Wanxiang, it is committed to building a strong talent pipeline for the digital community to leverage on. For a start, in partnership with local training provider AGB Education Centre, it will be launching its first series of skills training programmes named "PDD Digital Skills 4.0" that will focus on developing the skillsets of mid-career professionals and offer certifications in the areas of blockchain, cybersecurity, AI, data analytics, computer networking, robotic process automation and cloud computing.
Looking ahead, WXBC is also keen to explore possible avenues for collaboration with local institutes of higher learning and research, such as the Singapore Institute of Technology (SIT), the Asian Institute of Digital Finance (AIDF), and the Singapore Blockchain Innovation Programme (SBIP).
WXBC hopes to create new partnerships between China and Singapore to accelerate the development of new technologies
As a prominent brand in China's digital technology space, successful collaborations between WXBC and local businesses will provide a gateway for other companies in China's digital sectors to connect with Singapore brands. "We hope that this will create a cross-pollination of ideas, accelerate the development of new technologies, and forge new partnerships between technology companies from both countries," says Mr Wang.