Decor Industries – an SME with ambitions to go multinational in Industry 4.0
Decor Industries is a 50-strong SME with aspirations to bring its business onto the global stage.
In this video, we get a glimpse of how this homegrown manufacturing process management plant is going digital to fulfill its ambitions.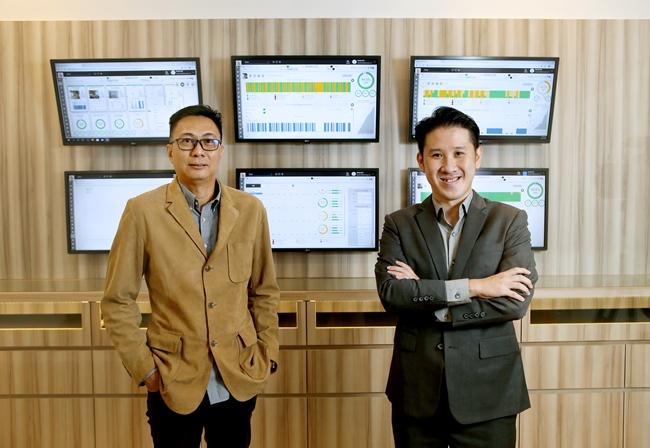 Mr David Lim (right) is the second-generation management at Decor Industries. Together with General Manager Mr Kelvin Lai, he is leading the company on its digital reform, hoping to propel Decor Industries onto the international stage. (Photo: zaobao.sg)
Decor Industries is a homegrown SME that specialises in providing plastic and metal surface treatment, coating and electroplating services for manufacturing components. Mr Lim Han Kiau founded the company in 1987, and his son Mr David Lim, now the company's Chief Marketing Officer, joined the company in 2014. When Mr David Lim joined the family business, he observed that hard disk manufacturers were gradually moving to other countries in Asia with lower production costs. As such, he pushed for the company to expand its business into four new sectors, namely medical, semiconductors, automobiles, and household electronics. Today, Decor also processes driverless vehicle sensors for U.S. automobile companies such as General Motors.
Digitalisation made easy with professional technical support
After the successful business expansion into new sectors, Mr Lim then rolled out digital reform plans to help drive the company towards Industry 4.0 operations.
Digitalisation has always been our dream. - Mr David Lim, Chief Marketing Officer, Decor Industries
At the end of 2019, Decor linked up with Singapore Precision Engineering & Technology Association (SPETA) and its consortium iSMART through JTC's Industry Connect platform. The three parties worked together to plan for Decor's digital revolution. In the process, Decor received professional support from technical consultants in areas such as process design and hardware matching. To Mr Lim, such invaluable support from JTC and its partners allowed Decor to embark on a smooth and effortless digitalisation journey from planning to deployment.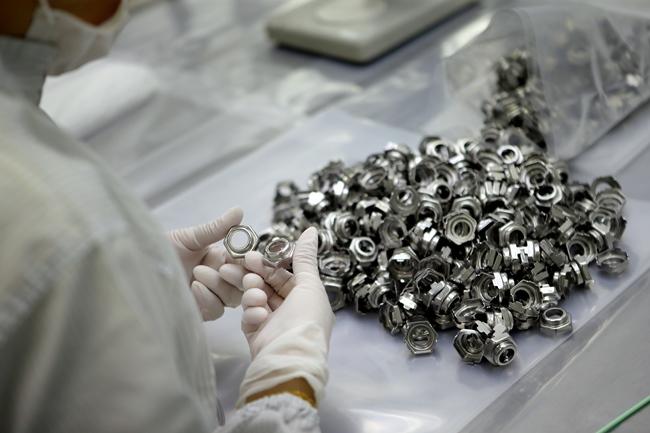 Decor Industries is a homegrown SME that specialises in providing plastic and metal surface treatment, coating and electroplating services for manufacturing components. (Photo: zaobao.sg)
In October this year, Decor underwent transformation and set up a brand-new centralised control room. The six-screen central control system in the room was customised for Decor by the iSMART professionals introduced by JTC. The system displays real-time production data such as Overall Equipment Effectiveness (OEE), pH values, temperature, and concentricity of the plating bath. During the pandemic, the centralised control system allows employees who are working from home to access relevant data and provide solutions and corresponding countermeasures to on-site technicians.
Employees motivated to upskill during pandemic times
Decor's General Manager Mr Kelvin Lai, 57, reveals that the company is investing a lot of effort into staff training during the digitalisation process. Apart from the centralised control system training provided by iSMART, Decor also works with National Trades Union Congress (NTUC) to provide its employees with digital-related courses that are subsidised.
After the pandemic, our employees have evolved and grown. - Mr David Lim, Chief Marketing Officer, Decor Industries
In the past, the company's production reports were written manually, and it took anywhere between one day to one week to produce a somewhat-complete report. Now, with digitalisation, the system extracts data from the cloud and automatically generates and sends out the reports, allowing recipients to see comprehensive production data at a glance. Mr Lai says, "With digitalisation, I am able to get real-time data with the click of a button."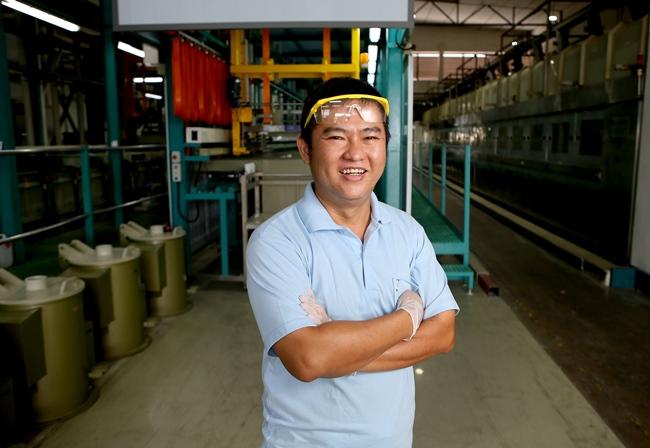 Production Supervisor Mr Ang Chee Tat, 45, has been with Decor for 18 years. Digitalisation has freed him up from manual tasks and improved his work efficiency. (Photo: zaobao.sg)
Production Supervisor Mr Ang Chee Tat, 45, has been with Decor for 18 years and is happy about the company's move towards digitalisation. In the past, he had to spend at least an hour writing reports. The reports would then be vetted by the company's quality control manager and returned to Mr Ang for rectifications. Digitalisation has saved him time and taken away the hassle of writing a report manually, while also reducing human error and eased employee workload. Mr Ang, who is proactively trying to pick up more digital knowledge, says, "It was all unfamiliar at first, so I would ask my colleagues about things I do not understand and take my time to learn."
According to Mr Lai, the company is planning to provide basic computer literacy courses for older employees like Mr Ang so that they can keep pace with the company's digitalisation plans.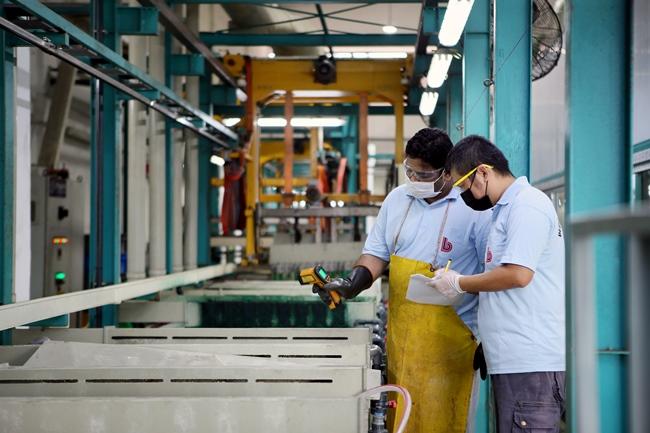 Mr Ang Chee Tat (right) is taking proactive steps to gain more digital knowledge. Though he was somewhat unaccustomed at the beginning, he is starting to learn more and would seek help from his colleagues when he does not understand something. (zaobao.sg)
Modernising a traditional business to attract younger talent
Besides training older employees, Decor is also actively recruiting new talent. Ms Qi Qi 32, was working in the finance industry before she joined Decor last October as a Data Analyst. Ms Qi Qi's job is to analyse and make sense of the real-time data available in the centralised control system. New to the processing and manufacturing sector, Ms Qi Qi is eager to learn more about the industry. She says, "I am interested in this industry because I want to have different experiences. There was a sense of unfamiliarity when I first came into this industry, but it eventually became fresh and invigorating to me."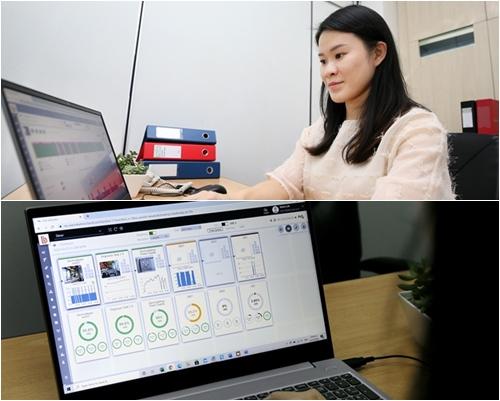 32-year-old Ms Qi Qi used to work in the financial industry and left to join Decor as a Data Analyst in October 2019. Decor hopes to attract younger talents by modernising a traditional business. (Photo: zaobao.sg)
Mr Lim hopes that digitalisation would help to attract younger talent to join Decor, as that would in turn speed up the company's digital transformation. "We have always been restrained and kept our focus on the production line, not moving beyond the 'processing plant' image. I hope that this traditional business can become modernised and trendy enough to attract the interest of younger talent," he says.
For a long time, Decor has been an original equipment manufacturer (OEM) that contracts jobs to process products for other companies. Mr Lim hopes to attract and hire more sales talents in future so that they can start selling their own products to customers. This year, Decor delivered a special electroplating solution that increases hardness and oxidation resistance of alloys. The customised proposal took three years to complete and was finally adopted by the customer. "This is a first for us," says Mr Lim of the successful deal that holds much significance for Decor.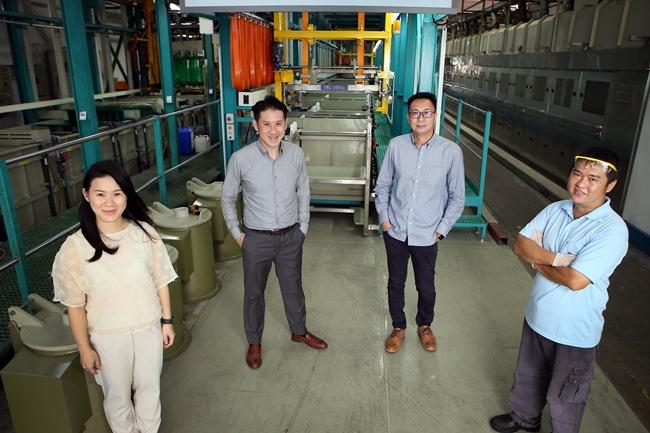 Decor Industries' Chief Marketing Officer Mr David Lim (second from left) leads his team and company towards digitalisation. With him are Production Supervisor Mr Ang Chee Tat (far right), General Manager Mr Kelvin Lai (second from right), and Data Analyst Ms Qi Qi. (Photo: zaobao.sg)
Daring to dream: An SME's multinational ambition
To-date, Decor has invested approximately 1.5 million dollars in digitalisation efforts, including a new digital production line, centralised control system design, computer programming, and staff training. Although the company expects to recover the costs in two to three years, it has already seen positive results shortly after digitalisation. Production has increased by 50% to 60%, and the defect rate has reduced by 5%.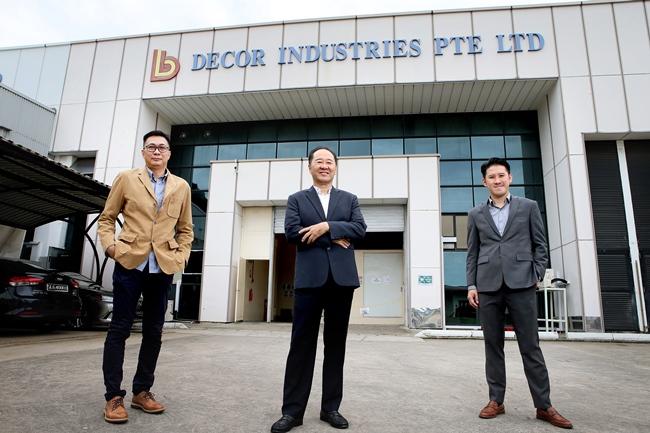 Mr Lim Han Kiau (centre), founder of Decor Industries, sees the rapid transformation of his company towards full digitalisation under the catalytic impact of the Covid-19 pandemic. In photo: Chief Marketing Officer Mr David Lim (right) and General Manager Mr Kelvin Lai. (Photo: zaobao.sg)
Mr Lim shares that the plant's production lines will be fully-digitalised by the first quarter of 2021 and the company expects to achieve full digitalisation between end-2021 and mid-2022. "We are in the process of exploring how to digitalise human resource, financial, logistics, and energy management. Our target is to transform the entire factory into a fully-digital one," he says.
"Singapore is an excellent nursery for SMEs, we are well-taken care of and have a wealth of resources to tap on," adds Mr Lim. As the company's second-generation leader, Mr Lim expresses that he has a long-term goal for Decor. "I want to transform this SME into a multinational enterprise. I have faith that we can achieve this in the next ten to fifteen years."
This article first appeared in zaobao.sg【智造新商机系列】借助数码筑梦 立志成为跨国企业on 11 November 2020. Translated from the original article, 【智造新商机系列】借助数码筑梦 立志成为跨国企业, zaobao.sg, 11 November 2020 by JTC, any errors please check back with JTC.