Fighting Covid-19 with local innovations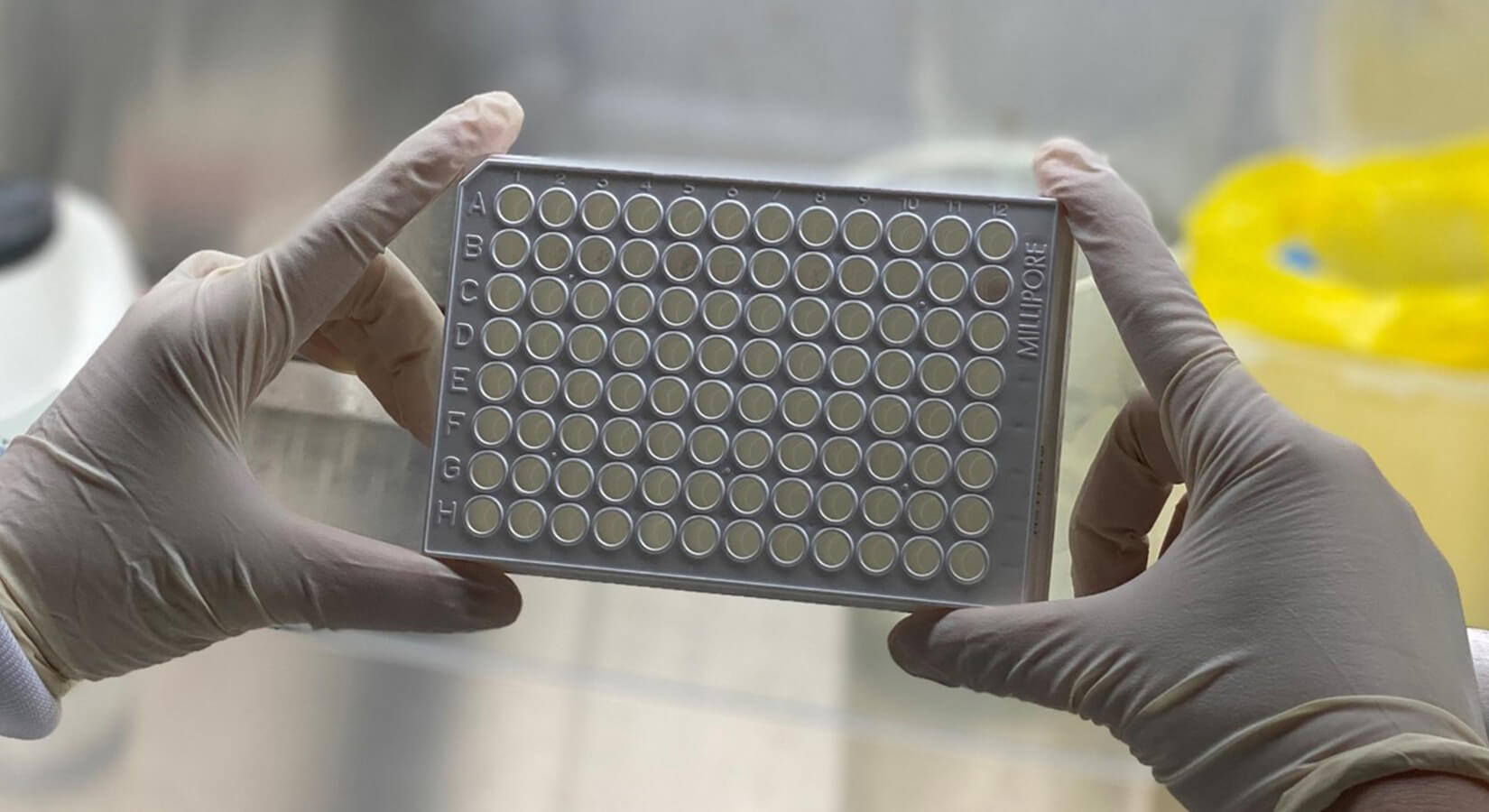 Researcher observing the T-cell response to SARS-CoV-2 peptides in an ELISpot assay. Photo: Lion TCR
As the Covid-19 pandemic continues to rage around the globe, local small and medium-sized enterprises (SMEs) are meeting demand for diagnosis, treatment and protection solutions with homegrown innovations.
One of these companies, Gill Lab, took an unusual approach to balancing the demand and supply of surgical masks. Instead of setting up yet another mask manufacturing facility, it designed a reusable respirator that can extend the use of a surgical mask by up to six times. More than 100,000 units of the Gill Mask have already been sold worldwide since its launch in April.
Two others, Star Array and Lion TCR, are using capabilities in rapid testing technologies and virus treatments respectively to aid in testing and potentially treating the disease.
These two companies are located at JTC MedTech Hub, a specialised infrastructure project launched in 2012 to boost Singapore's medical technology sector. Said Cheong Wee Lee, director of Biomedical & Electronics Cluster, JTC: "More players in the biomedical sector are looking to expand their operations beyond R&D (research and development), to commercialisation and small-to-medium-scale manufacturing over the past months.
"Ready plug-and-play spaces at MedTech Hub, where production facilities can be quickly set up, allow companies such as Lion TCR and Star Array to pivot quickly and contribute their expertise and production capabilities to the Covid-19 fight now."
Gill Lab
Gill Lab and its first product, the Gill Mask, resulted from a collaboration between engineering design firm Mdesign Solutions and industrial design firm TITO Associati. Their previous collaboration on a scuba diving mask project equipped them with knowledge of how to select the right material for a face mask, optimise for facial contours and distribute pressure evenly to achieve a good seal.
The Gill Mask that they created is a reusable respirator with 3D-printed silicone used to create an airtight seal. Air enters only through a rectangular slot at the front, which is fitted with an appropriate filter such as a piece of surgical mask. A regular surgical mask provides enough material for about six filters.
Said Gill Lab co-founder Cheong Siah Chong, who is also director of Mdesign Solutions: "When the pandemic happened, everybody rushed into making masks. We looked at how to extend the current usage of the masks, and how to make better use of the existing material."
Gill Lab co-founder Veronica Chew noted that the design combines the benefits of a well-fitting respirator with the high filtration capabilities of a surgical mask. While N95 masks remain the gold standard in healthcare settings, a proper fit is essential for them to be effective - which can be hard to achieve with the material and design of conventional N95 masks.
"It's the fit and comfort that we're looking for, because if you don't have good fit, you don't have good protection," said Ms Chew. "A lot of people fail the N95 test because it doesn't conform enough to their face, and surgical masks leak on the sides."
The Gill Mask does not claim to replace N95 or surgical masks, but has undergone multiple tests to meet standards for respirators in Europe and the US. Gill Lab describes it as a good alternative in cases where the usual options are unavailable or do not fit a user well.
Gill Lab's target markets include consumers, frontline health workers and industry workers in construction and transportation. The company has developed a smaller version for children and will add new features and material innovations to meet the needs of different customer segments, especially as it looks to serve heavy industry workers.
The masks are currently manufactured in Malaysia, but Gill Lab plans to engage with local manufacturers as it continues to innovate its product.
"There is a lot of room to develop variations, and a lot of challenges because the competition is not little," said Mr Cheong. "That's an indication that we are probably heading in the right direction, but we have to have a very clear roadmap with market validation on how to address this market need in a way that really benefits the user."
Star Array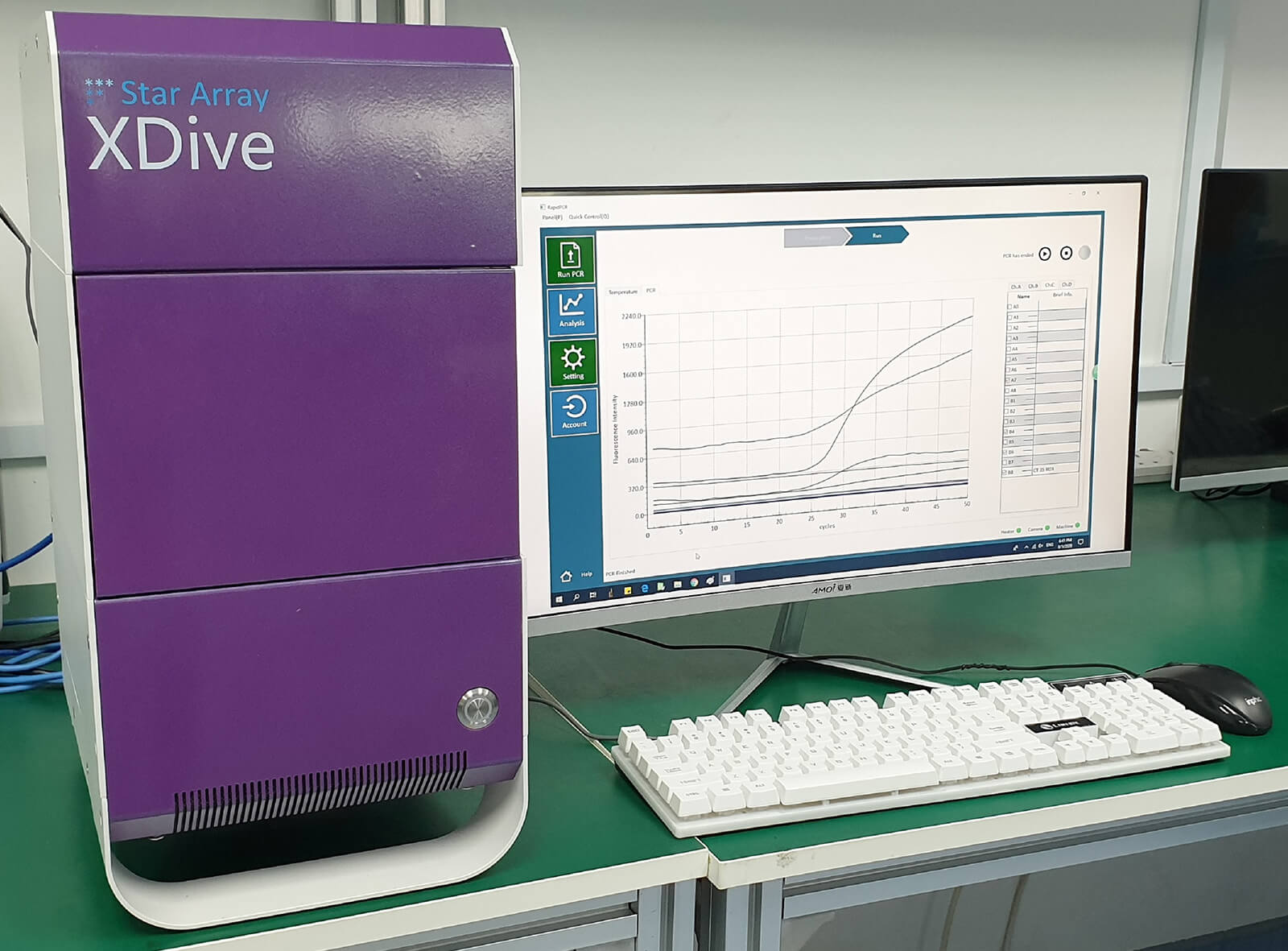 Star Array's XDive genetic analyser makes it possible to analyse Covid-19 samples on-site, without the need to transport samples to hospital labs. Photo: Star Array
Tapping its capabilities in developing instruments, reagents and test kits for infectious disease detection, biomedical SME Star Array has optimised some of its existing innovations for infectious disease detection to better serve in the Covid-19 fight.
One is a superfast precision thermocycling technology that can complete 40 cycles of polymerase chain reaction (PCR) to amplify samples in as short as five minutes. Star Array also developed a one-step DNA/RNA extraction buffer solution that reduces a complex hour-long process for virus extraction processing to one minute and a single step.
The thermocycling technology is a key part of Star Array's superfast genetic analyser that makes it possible to analyse Covid-19 samples on-site. Called the XDive, the analyser was created in 2018 and optimised further this year for Covid-19 testing.
Altogether, Star Array's solutions enable on-site Covid-19 tests to be completed in as short as eight minutes.
Said CEO Thomas Gong: "The existing PCR technology cannot do on-site testing, since they have to take a few hours from sample processing to PCR test, and only in a specialised central lab in a large hospital. We are uniquely poised to establish unprecedented fast test capabilities in many decentralised locations like airport, border checkpoints, clinics, business districts, etc."
Since the start of the pandemic, demand for the XDive has surged more than 10 times, and sales for the extraction buffer have increased by about 20 times. Star Array plans to double its XDive production rate to 100 units monthly in about three months.
Lion TCR
A potential treatment for Covid-19 is in the works at Singapore's own Lion TCR, involving a method that could confer an added benefit of longer-term immunity through its use of T-cells from a patient's own immune system to combat the virus.
The company has a technology platform to characterise and use T-cell receptors (TCRs) which recognise viruses. (Characterising TCRs involves isolating and identifying them, and testing their function.)
It is currently working on TCRs specific to Sars-CoV-2, and will select promising candidates from these TCRs for further tests until a successful candidate is found. The candidate will then be used to "train" T-cells to target and destroy Sars-CoV-2 infected cells after being re-infused into a patient's body.
This method has been used to treat hepatitis B virus-related liver cancer, and Lion TCR is hopeful that it will be successful in treating Covid-19 too.
"The main focus of therapeutic strategies for Covid-19 has been on vaccines that induce antibody responses, the development of neutralising antibodies, or repurposing antiviral drugs and steroids to treat viral replication and the severe symptoms some patients experience," said director of lead development Wai Lu-En.
"Hence, a major hurdle of using engineered T-cells or even TCRs is the clinical understanding that T-cell responses are equally or perhaps more important for sustaining prolonged immunity to the disease. We see potential for our technology to be an alternative novel therapeutic for Covid-19."
Dr Wai noted that studies in Sars and Mers patients have found that T-cells play an important role in viral protection, and similar data for Sars-CoV-2 looks promising. She added that Lion TCR is working closely with academic partners to identify ways to use Sars-CoV-2 TCRs in other treatment strategies.
"We are still in the preliminary stage of characterising Sars-CoV-2 specific TCRs, but we hope to have some interesting preclinical data in the next six months," she said.
Source: The Business Times © Singapore Press Holdings Limited. Reproduced with permission.