From space solutions to community support, medtech companies are getting the right dose at MedTech Hub
What if you could receive your PCR test results in as short a time as 10 minutes? Star Array, a biomedical technology company located in JTC's MedTech Hub, is working on shortening the time taken between receiving a sample and obtaining the results, which typically takes at least a few hours.
A framework for optimisation
Started by a group of Nanyang Technological University graduates and entrepreneurs over 10 years ago, their vision is to enable "near-instant" and accurate on-site disease testing that leads to immediate precision treatment in a clinic. And this spearheading of superfast on-site genetic testing from sample to answer has never been more relevant than in this post-pandemic climate.

To produce PeakV, a fully automated sample-to-answer nucleic acid testing instrument, Star Array's requires the use of a wet lab ― a special type of laboratory to facilitate the handling of various types of chemicals and potential "wet" hazards. This means the room must be carefully designed, constructed, and controlled to avoid spillage and contamination.

"Having a wet lab is very important for our cartridge and reagent development for PeakV. With an in-house wet lab, we can easily and quickly develop and optimise our reagents and further optimise our instrument's operating protocol and cartridge design," explains Dr Thomas Gong, the founder of the company.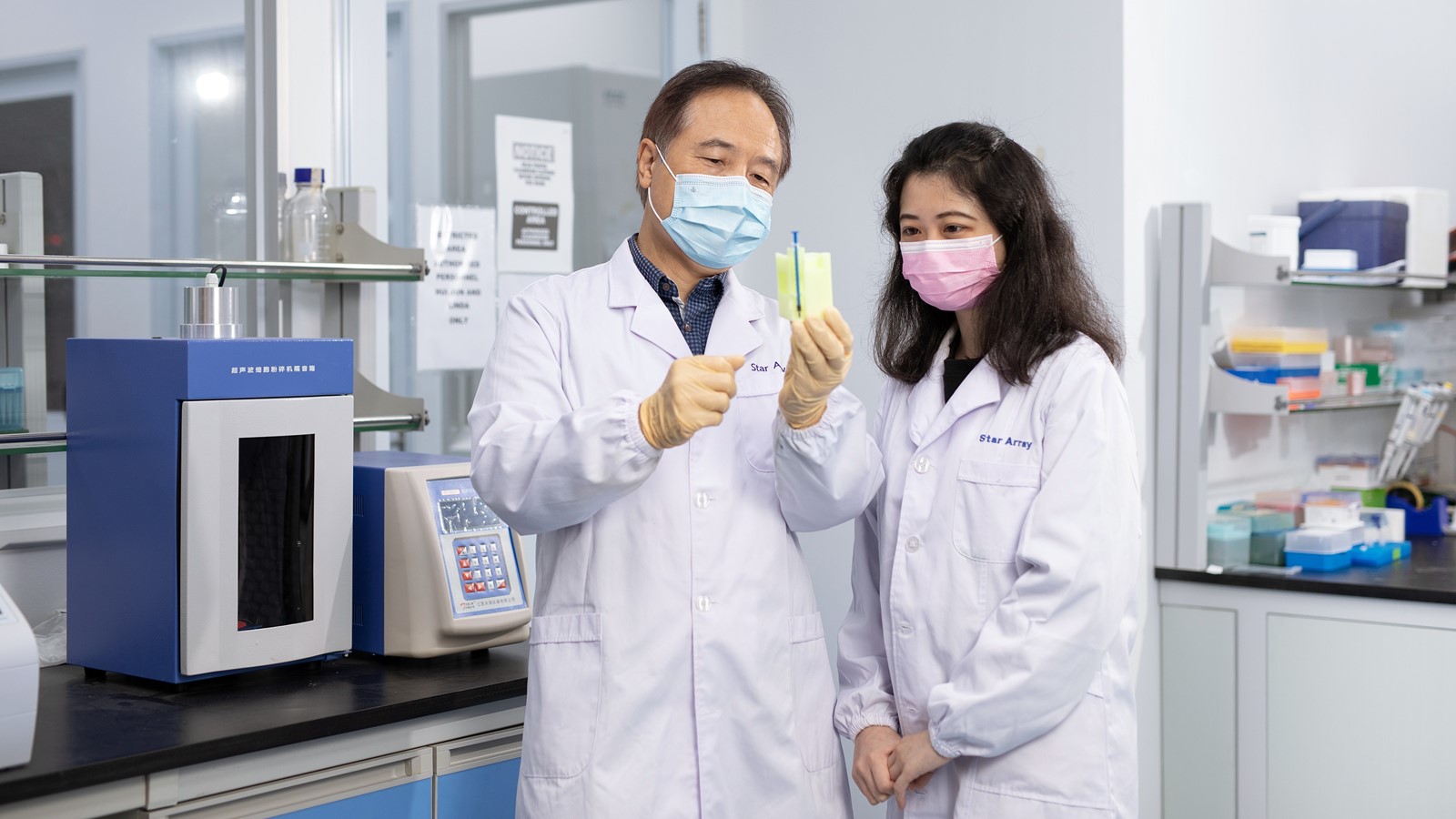 Star Array founder Dr Thomas Gong discussing cartridge design with a scientist

In fact, this was one of the main criteria that led the company to set up its base at MedTech Hub — a nine-storey, multi-tenanted development specially designed and constructed for the medical technology industry.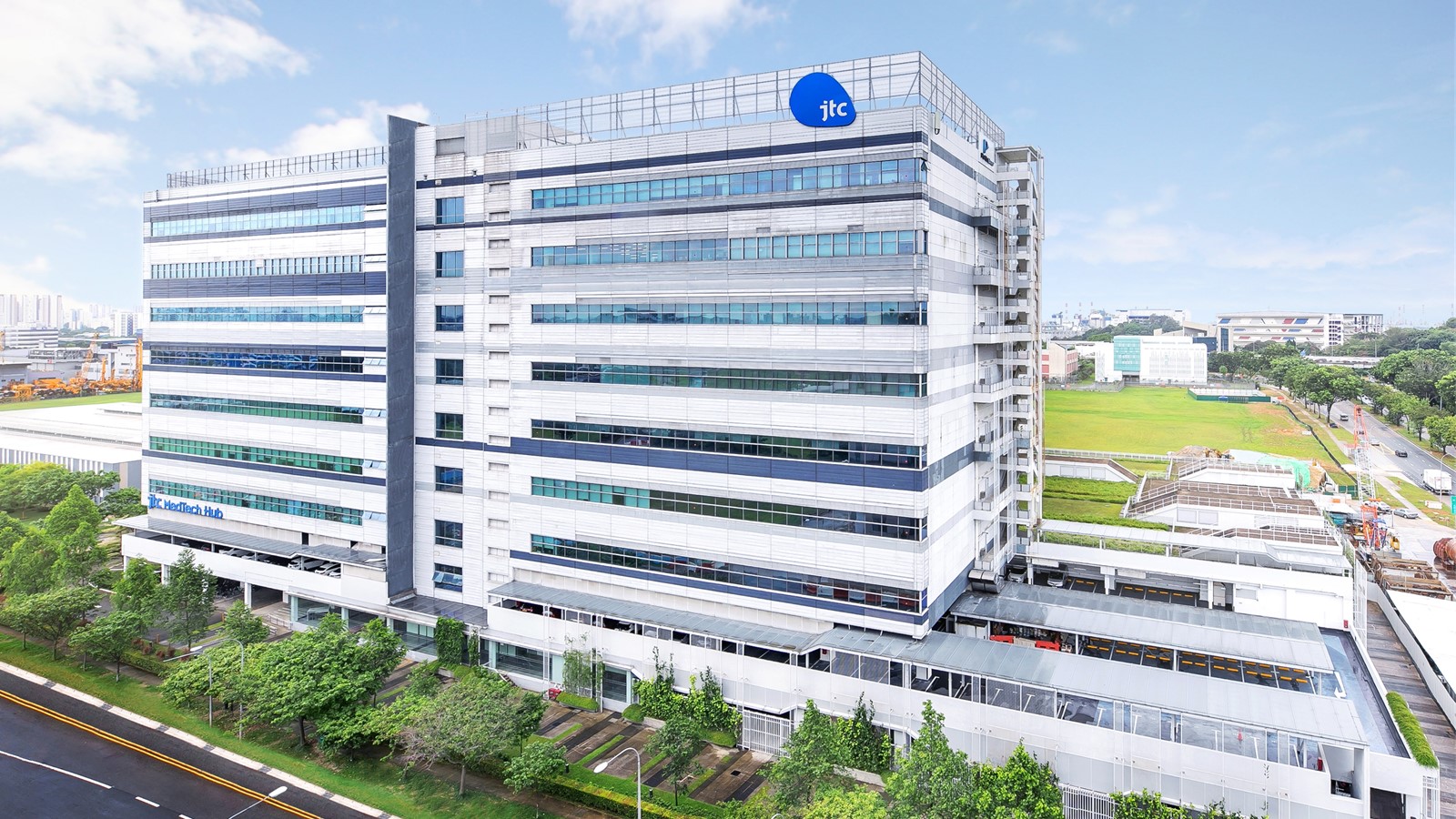 JTC MedTech Hub @ MedTech Park
Not only does it offer approximately 38,900sqm of core and shell spaces that are primed with provisions for companies to fit-out according to their manufacturing requirements, it also has nurtured a unique environment where it is home to an ecosystem of innovative medtech companies such as Perkin Elmer, CSS, Menicon, Central Mindori, Lion TCR and Microsystems.
A sense of neighbourliness
For Ventas Bio, a Singapore-based company that manufactures bio-regenerative materials, this exceptional situation of working amidst a like-minded community was one key motivating factor for selecting their current space in MedTech Hub.

Back when the company was incorporated, the founders Dr Henry Ho and Dr Simon Ng, had many queries about how to go about setting up the facility, and in particular, a cleanroom. The latter is required for good manufacturing practices in the medical and pharmaceutical industries.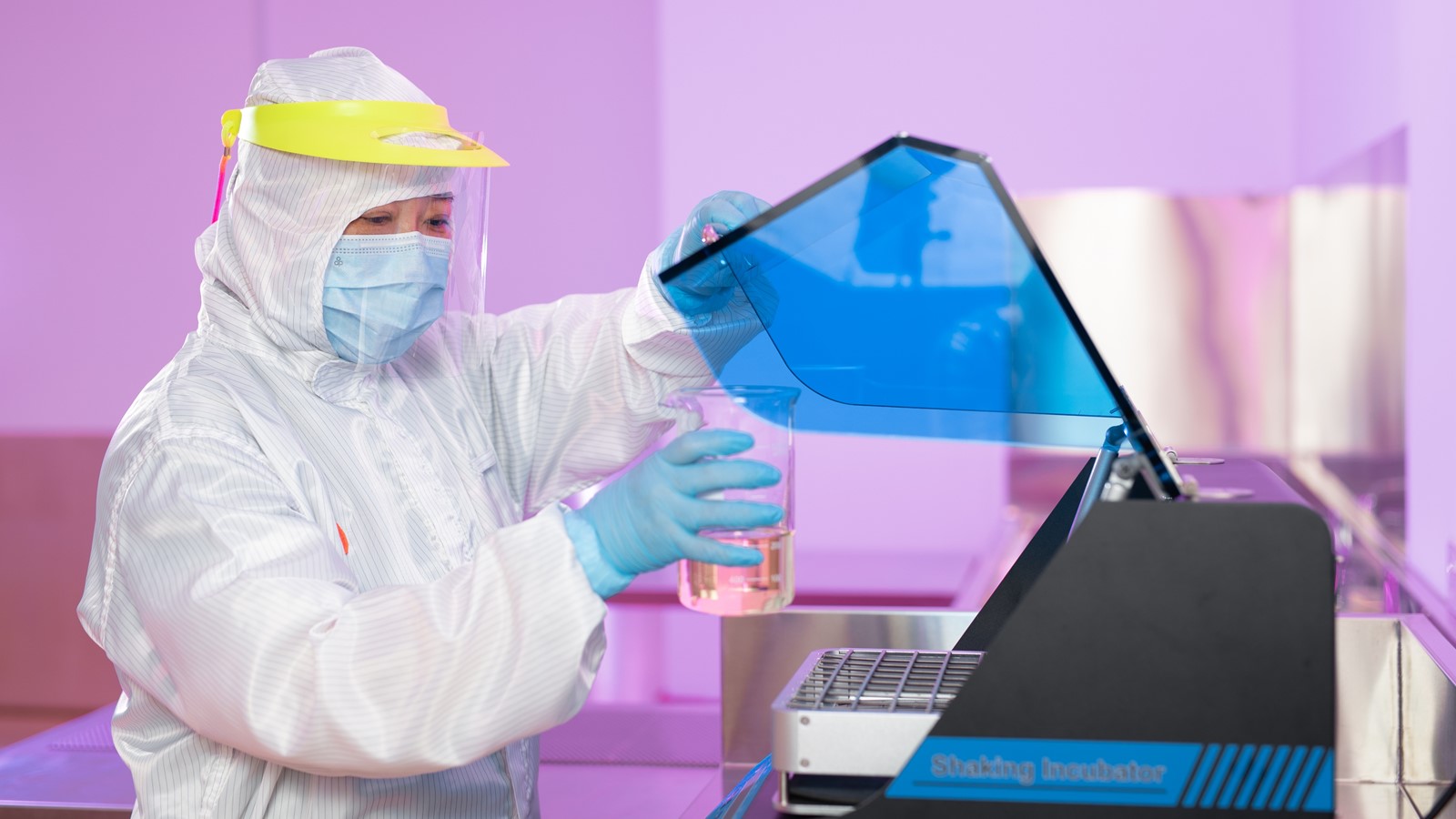 A Ventas Bio employee performing an inspection

"It was challenging during the pandemic, because access was limited," Dr Ng recounts. But Ventas Bio was able to receive good support from existing tenants such as Osteopore and MiRXES, who graciously allowed the company to view their cleanroom set-ups at short notice. Tapping the expertise and knowledge from these companies helped Ventas Bio to conceptualise their cleanroom design.

"It's the sense of community. When we observed how the companies were so open to allowing us to see how our production facility can be set up, we knew that it was a place we could see ourselves at. It's always great to have good neighbours, and knowing that the management had in a way designed the building to suit us, made us feel that we would be able to leverage each other well," Dr Ng adds.
Fostering collaborations
He also reveals that having companies from the same industry in a single development has even led to some collaborations between Ventas Bio and other tenants — even those from non-medtech backgrounds. He cites, for instance, networking opportunities during JTC's quarterly Collaborate@MTH session where they connected with one of the solution providers that Ventas Bio is now working with. Another partner is Evercomm, which helped introduce Internet of Things (IoT) management systems into the company's workstream and enhanced its overall productivity in cleanroom management.

With this new set-up, Ventas Bio is hoping to further develop its breakthrough invention, AmGraft®. This revolutionary product features a safer and superior bio-active material that activates regenerative material that activates and enhances bone growth while at the same time simplifying the present day methods that involve extracting bone from a patient's own body, from animals, or utilising other synthetic materials.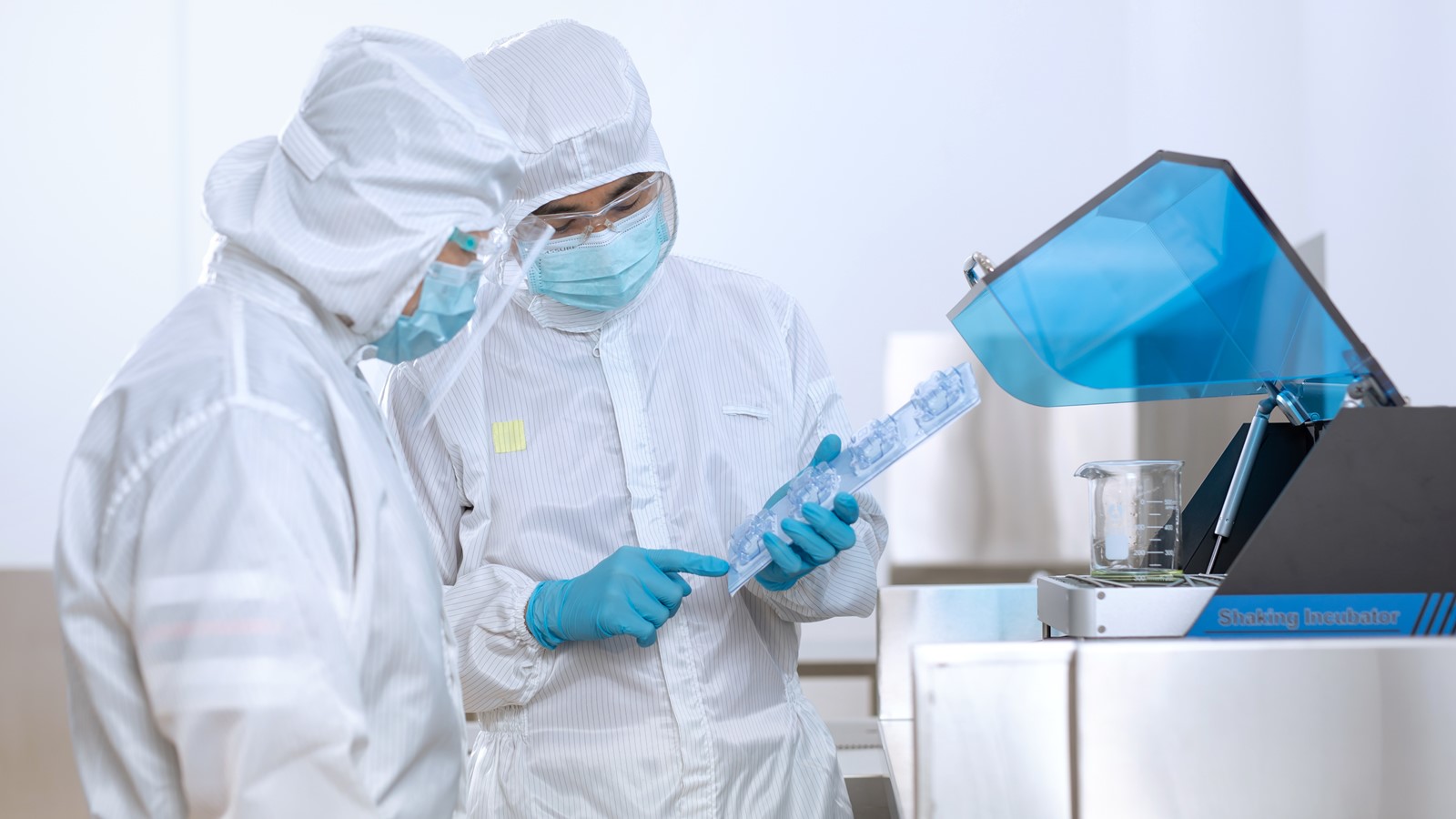 Ventas Bio Co-founder Dr Simon Ng inspecting the production process with an employee
Reiterating Dr Ng's sentiment is Dr Gong, who adds, "MedTech Hub does indeed have a well-balanced group of companies, from instrument development and manufacturing, to test kits manufacturing, and other medical device developers and manufacturers. With this ecosystem already in place, and as things open back up with the easing of the COVID measures, MedTech Hub can be much more relevant in providing extra benefits to tenants for them to be interacting with each other in the ecosystem."

Interested to find out more about JTC MedTech Hub and how you can be part of its ecosystem? Click here.