Global innovation powerhouse benefits from network in Biopolis @ one-north
When Procter & Gamble (P&G) opened their Singapore Innovation Centre (SgIC) in March 2014 at Biopolis, this $250 million investment was a huge vote of confidence in the quality of the location at one-north, as P&G is one of the largest corporations in the United States. A Fortune 500 company, P&G is the largest household and personal care company in the world with sales of $65.3 Billion in 2016. The global giant has operations across 70 countries, with its brands sold in more than 180 countries internationally.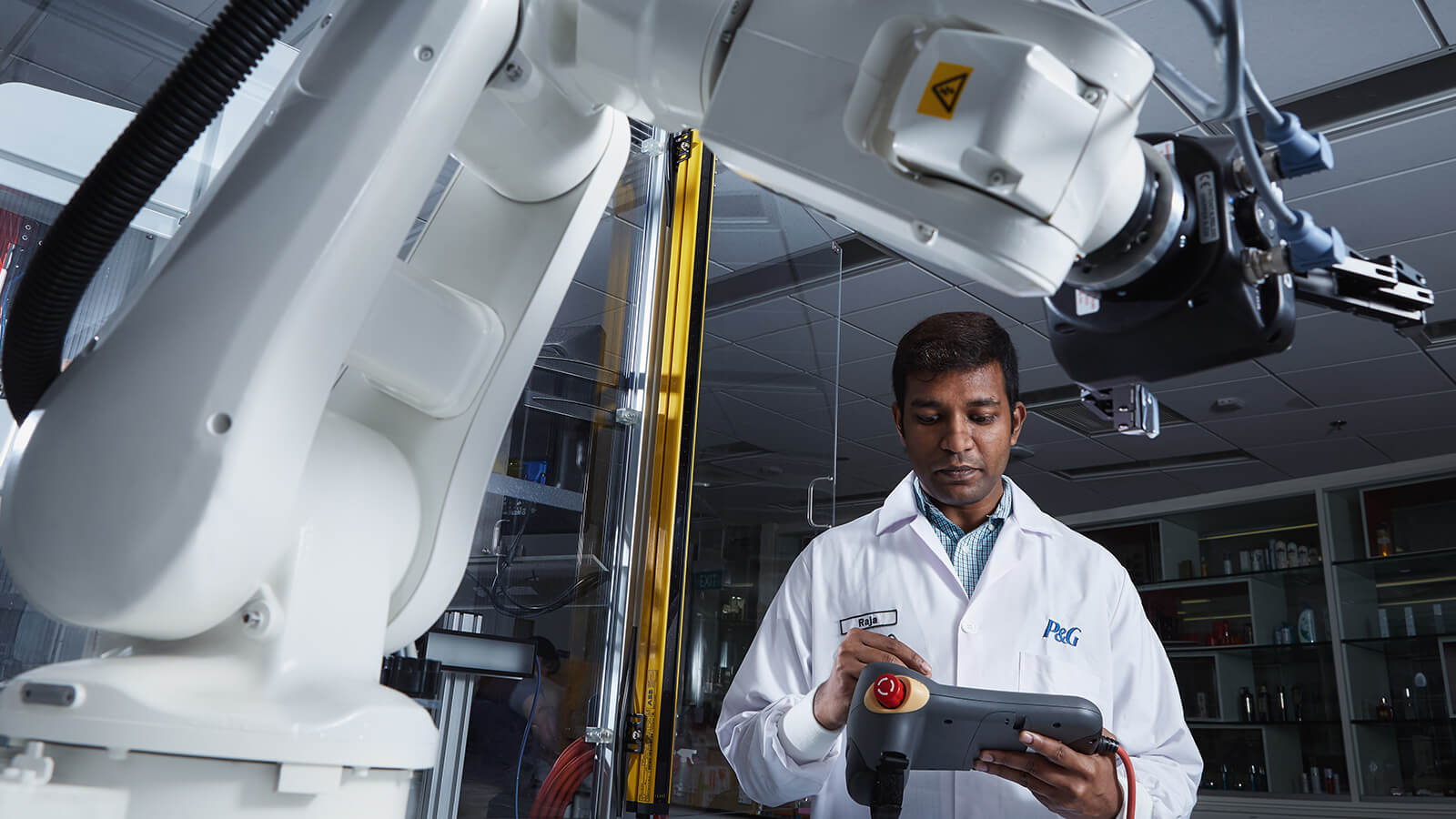 R&D activities at the P&G Innovation Centre
The P&G Singapore Innovation Centre houses a full capability technical centre, research & development laboratories as well as process research functions and support offices. The facility collaborates on scientific projects with A*STAR Research Institutes and undertakes substantial basic research activities as well as develops new products and services to meet consumer and regulatory needs. This R&D centre is manned by about 500 Scientists & Engineers, and spans the entire R&D value chain in multiple product categories, with capabilities in consumer research, formulation, fragrance design, new materials, process development, equipment design, package design, analytical, performance testing, safety and regulatory assessment. Some of the famous brands that the centre works on include hair care brands like Pantene, Head and Shoulders, Vidal Sassoon, as well as leading skincare products like SK-II and Olay, along with well-known homecare brands like Joy dishwashing liquid, Febreze and Ambipur and Personal Health Care products like Swisse and Vicks.
According to James Kaw, Director, P&G Singapore Innovation Center, P&G decided to invest in an end-to-end innovation centre in Singapore because the company believes that Asia is where growth is. "Asia is a big driver of growth in economic terms, with population and traveller levels increasing as well," says Mr Kaw. Located just six to seven hours away from most consumer markets, Singapore is an ideal home for P&G's Asia-Pacific headquarters, as well as its global innovation centre. Moreover, it gives them access to high quality talent with the good schools here. "We can find outstanding scientific talent in the universities," added Mr Kaw, "And globally people are also willing to come here to work as Singapore is an attractive country to live in."
Mr Kaw shared that P&G were mainly driven to locate their research facility at Biopolis because of the presence of many key institutes – including the Agency for Science, Technology and Research (A*STAR). A*STAR promotes mission-oriented research that advances scientific discovery and technological innovation. "A*STAR drove us to Biopolis," Mr Kaw says. "I came with our Chief Technology Officer in 2010 and visited all the 14 institutes." As a result of the excellent research capabilities of A*STAR and its open approach to innovation, P&G signed a $60 million Master Research Collaboration Agreement (MRCA) with A*STAR in 2013.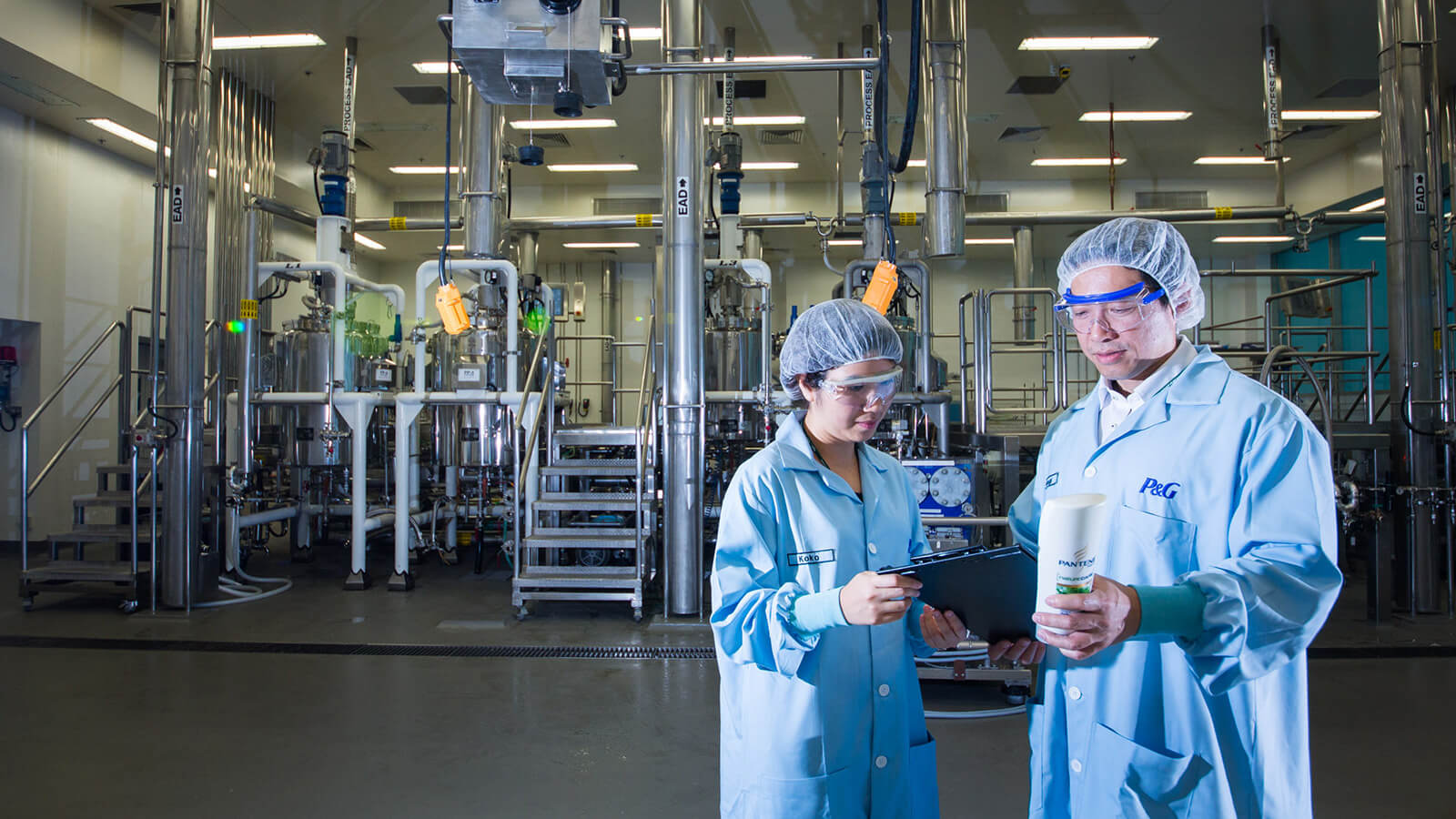 Employees working together in P&G's research laboratories
Being at Biopolis makes it easy for Mr Kaw and his colleagues to meet key managers of A*STAR. He can also conveniently touch base with A*STAR's scientific leadership to discuss collaboration ideas. "We like our proximity to the Executive Directors of the different labs," says Mr Kaw. "We can quickly go to the labs to talk to them."
P&G finds its collaboration with A*STAR invaluable because its business model depends on translating research into a successful business proposition. For example, with Head & Shoulders, A*STAR helped them with research to map the DNA of the malassezia fungus for dandruff. "A*STAR's research supported our work to improve performance, turning scientific knowledge to commercial value. For P&G, our unique selling proposition is based on providing the science behind the beauty. We measure the results and repeat the measurements until we prove to ourselves that our product is superior before we sell it. That's an important component of the P&G way. We have a lot of ideas we plan to develop with the help of A*STAR."
Research partnerships that P&G have started with A*STAR include working together to explore how P&G can improve their products through a better understanding of human biology. It also includes investigations on the use of more effective ingredients for their products. For example, P&G partners with the Institute of Medical Biology (IMB) and the Institute of Cell and Molecular Biology (IMCB) to understand skin and hair biology. P&G also collaborates with the Bioinformatics Institute (BII) to innovate in the future of toxicology.
Mr Kaw notes that P&G staff also like attending the talks by scientific experts, including Nobel Laureates, that are organised by A*STAR. "A*STAR gives us access to prestigious researchers whom we can learn from."
Our location in one-north enables us to collaborate closely with organisations across different fields of expertise at the same time. This proximity allows us not only to share knowledge and resources, but also to nurture a culture of creativity and innovation.
Apart from A*STAR, there are other companies within proximity that P&G works with. "The top five perfume houses in the world are located near Biopolis, which makes our collaborations much faster, helping us forge a stronger relationship." For example, Swiss and family owned perfume house Firmenich is only 10 minute from P&G's Singapore Innovation Centre. Inventa Technologies, a specialty chemical manufacturer, is another company at Biopolis that P&G works with to produce raw materials for their surfactants.
"The work of our P&G scientists and engineers, along with our partnership with external experts, ensures that we lead innovation across our categories," says Mr Kaw. "Our location in one-north enables us to collaborate closely with many organisations across different fields of expertise at the same time. This proximity allows us not only to share knowledge and resources, but also to nurture a culture of creativity and innovation."
In addition to forming research partnerships at Biopolis, staff at P&G also enjoy the social aspects of being in a vibrant community at one-north. P&G staff have participated in social and community service events such as the one-north run, which P&G also supported by providing complimentary product samples in race packs. "Our P&G staff had a lot of fun, a lot of them are runners," Mr Kaw says, noting that around 100 P&G runners took part in the race.
Another enjoyable event that P&G took part in was the inaugural one-north festival, which was a community outreach event organised by A*STAR and JTC. "The festival brings students to come and see that science is fun, which can help drive the talent pipeline for us," says Mr Kaw. "We had workshops at the festival which were well attended."
All in all, P&G is happy to have found its home in one-north, where the vibrant and collaborative environment will lead to continued growth and innovation.