Kajima's Global Innovation Hub to accelerate digitalisation of Singapore's built environment sector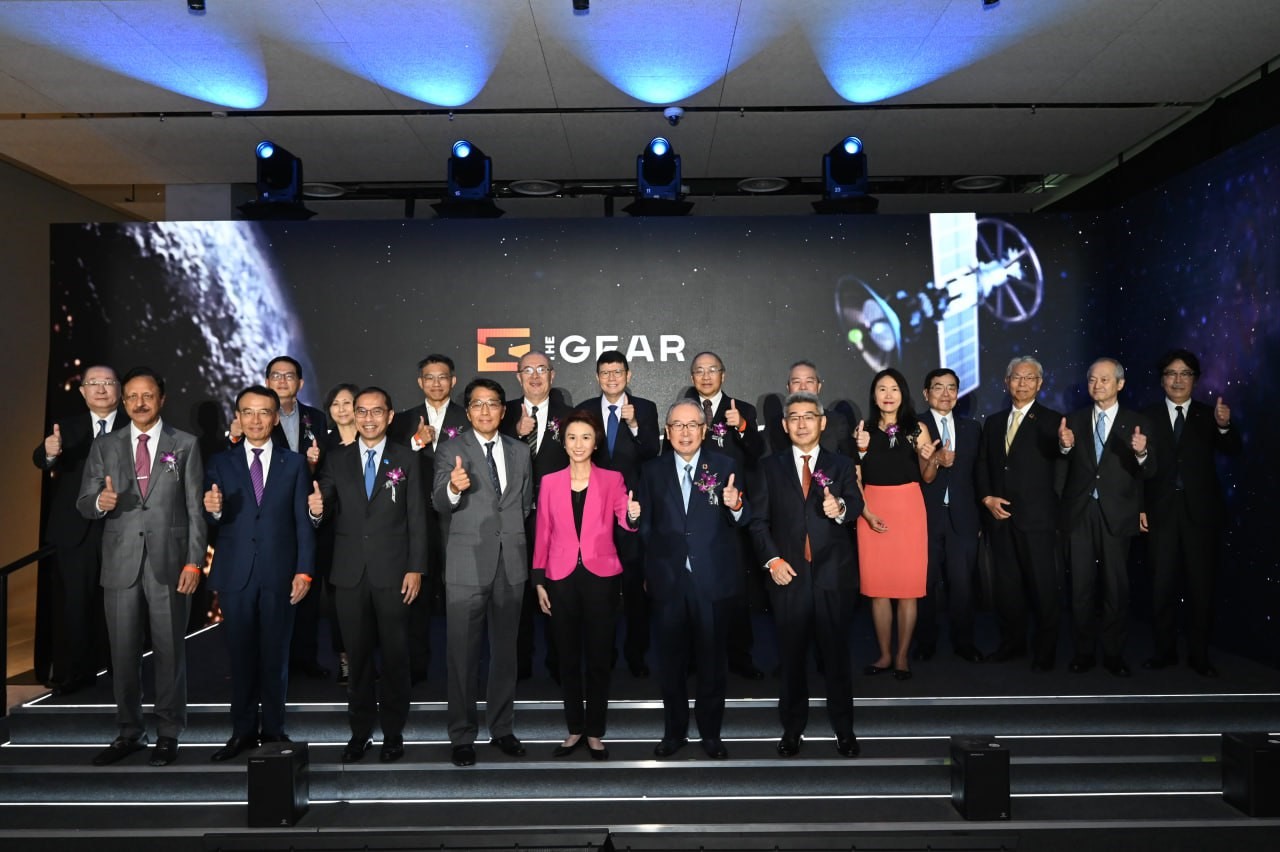 Minister of State Low Yen Ling attended Kajima's The Gear grand opening ceremony. Photo: Kajima Corporation
Kajima, one of Japan's oldest and largest construction companies, opened its new regional headquarters and innovation hub, The GEAR at Changi Business Park on 16 August 2023. Known as the Kajima Lab for Global Engineering, Architecture & Real Estate (The GEAR), this is the company's first and only overseas innovation centre which will also serve as its Asia Pacific HQ.
An integral part of Singapore's economy, the construction sector accounts for 3.7% of GDP and contributes to 12.1% of total employment in 2019, according to the Singapore Department of Statistics and Manpower Research and Statistics Department. Prior to the COVID-19 pandemic, the Building and Construction Authority (BCA) had projected expected growth in the sector to be between S$27b to S$35b over the next four years.
Kajima's investment comes at a crucial time as the built environment sector takes a hard hit from the effects of COVID-19. Circuit breaker measures had brought the construction sector to a virtual standstill, given its reliance on manual labour. This in turn, signals a need to re-examine processes to make them more efficient, and make construction less labour intensive. While emerging technologies like robotics, automation, and digital solutions are instrumental in the built environment sector's recovery, wider technology adoption will also require a complementary upskilling to build a skilled and competent workforce.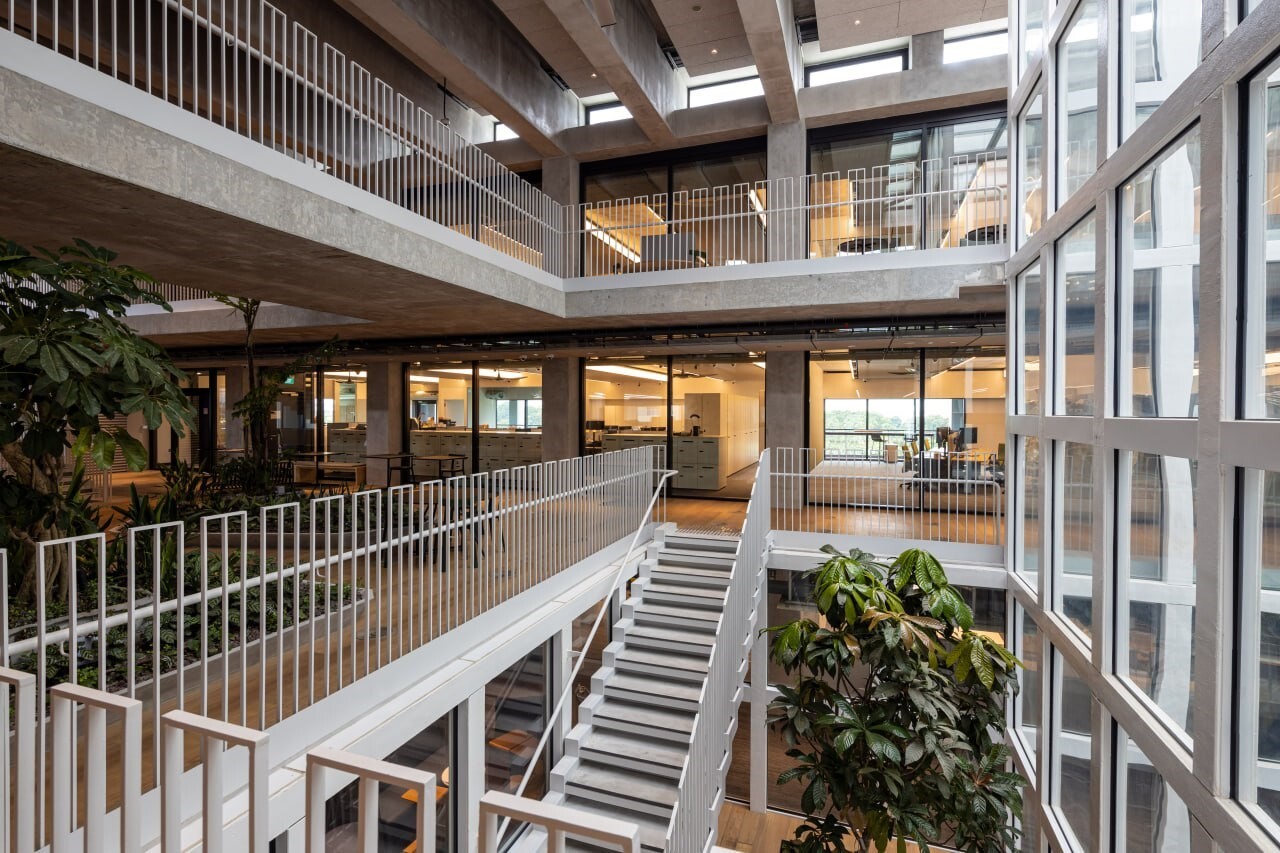 Singapore serves as Kajima's regional headquarters for all operations within the Southeast Asia region: Kajima Corporation
Delivering new building solutions to addressable markets in Singapore and the region
No stranger to Singapore's rapidly developing landscape, Kajima's presence in the country dates back to 1962, where it has been integral in the development of some of the nation's most notable landmarks. These include Resorts World Sentosa, Marina Bay Financial Centre, and the National Centre for Infectious Disease, which has been critical in the fight against COVID-19.
The GEAR, spanning 13,061 sqm, will test-bed and showcase new construction technologies, focusing on R&D in robotics, digitalisation and automation to accelerate the adoption of solutions in the market. The GEAR will consolidate Kajima's 250 staff across functions such as construction, engineering, design, development and research, and aims to overcome common industry pain points faced by the sector locally and in the region. It will also offer a platform for industry players to jointly research, develop and showcase practical solutions.
Industry partnerships are vital in helping the built environment industry emerge stronger
Collaboration drives innovation, and the built environment industry is no exception. Kajima's $100m investment is not only a show of confidence in Singapore's reputation as a trusted and well-connected global R&D hub, it also represents Singapore's continued commitment in attracting partners who share a common vision in driving sustainability and resilience in the built environment sector.
JTC, via its Industry Connect initiative, has brought Kajima together with other companies and academia partners to identify and solve common challenges, and testbed construction solutions.
In 2019, JTC signed a Memorandum of Understanding (MoU) with Kajima to tap on both parties' expertise to create new and scalable solutions for the sector. The MoU focuses on driving R&D to develop new sustainable technologies and creating a network of partners for improved collaboration. It includes research and test-bedding of innovative solutions in robotics, integrated digital delivery, energy saving, sustainability and resilience, building design concepts to promote workplace wellness, and facilities management. Building on the success of the MOU signed in 2019, JTC and Kajima are working towards a five-year extension of the MOU, providing more opportunities for collaboration. Such collaborations are important to the sector's growth as they allow for resources and expertise to be shared readily, which defrays the high costs of R&D.
An example is a concrete finishing robot jointly developed by JTC, Kajima, Nanyang Technological University (NTU), and local SME, Mega Plus Technology, to automate the labour-intensive concrete finishing stage of the construction process. By early next year, the robot is expected to half manpower and labour costs, while improving quality and safety.
Through JTC, Kajima also partnered with NTU start-up, Transforma Robotics, to develop painting and inspection robots, which will be deployed alongside Kajima's construction robots. The construction of The GEAR will be the first known application of a comprehensive suite of robotics solutions by Kajima outside Japan. These technologies can be deployed and scaled-up at JTC's industrial estates and buildings once ready.
Other areas of research will address the improved productivity of building operations in facilities management through intelligent 3D model-based processes like the Building Information Modelling (BIM) system. Through BIM, architecture, construction, and engineering, professionals can quickly glean insights to improve their workflow.
A turning point: Faster technology adoption essential in the return to productivity
Kajima's investment comes at an inflection point in the built environment sector's transformation. The next few years will be pivotal as construction firms adjust to the tightened labour supply.
Transforming an entire sector is no easy task, especially as many construction firms struggle to tide over the challenges due to COVID-19. But digitalisation and automation will be necessary for the industry to thrive in the long term. Those that seize opportunities to do so for better productivity will emerge stronger.
Collectively, these public-private partnerships will result in the co-creation of capabilities and innovative solutions that will not only advance Singapore's built environment sector, but attract new talent, promote sustainability, and create the resilience to tackle future challenges in the long run.
*This article was updated in August 2023