JTC bolsters Southeast Asian innovation through LaunchPad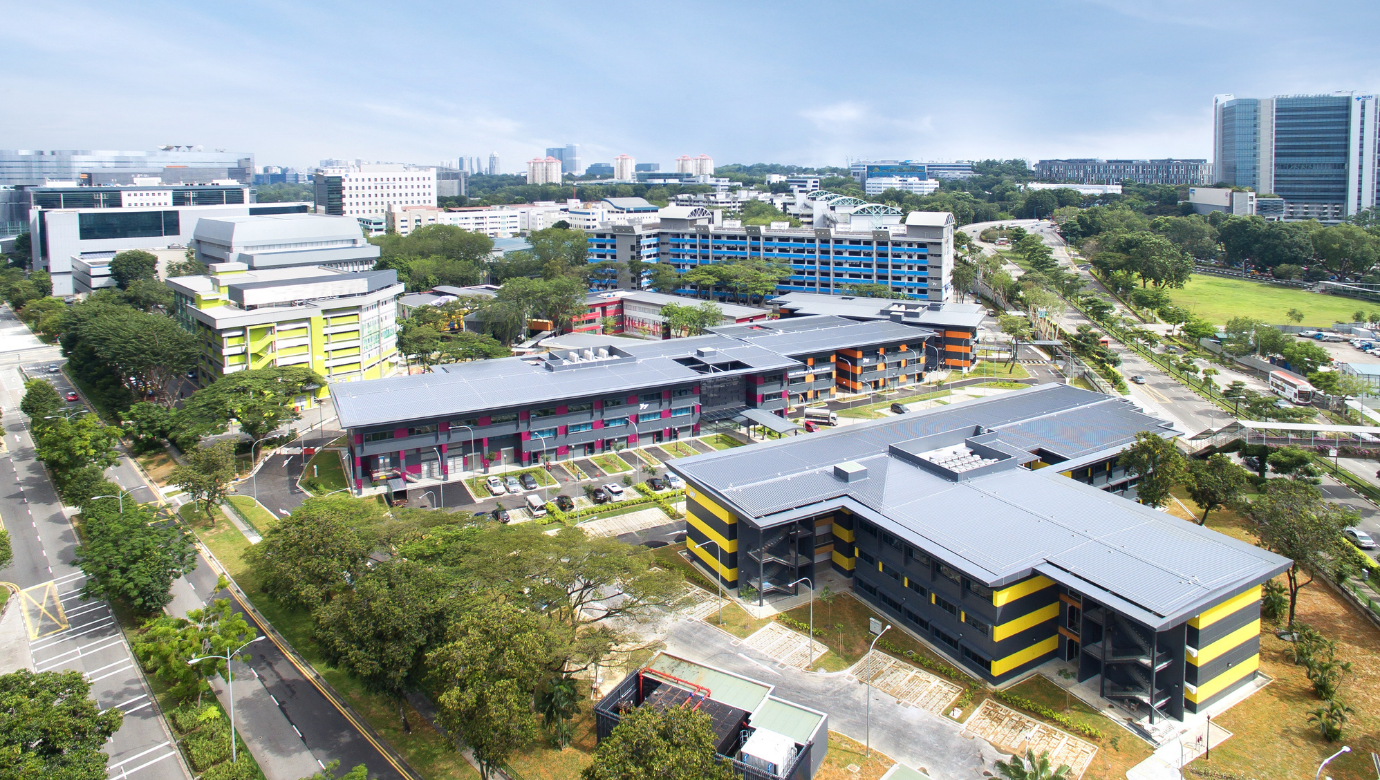 An aerial view of LaunchPad @ one-north
In Southeast Asia, opportunities continue to grow for start-ups. Fostering innovation is instrumental to the growth of businesses and the broader start-up ecosystem. Gaining access to local knowledge, regulatory know-how, and building relationships with local partners to efficiently scale are potential gains that can be achieved by being part of a start-up hub.
The shift from business transactions to building communities
It is crucial for start-ups, enablers, and venture capitalists to be plugged into a community that allows them to thrive in the long run. This was why JTC, a government agency in charge of Singapore's industrial development, started LaunchPad. The goal? To provide a space that encourages collaboration and partnerships between like-minded businesses in their various growth stages.
Located at one-north and Jurong Innovation District, LaunchPad offers a total of 60,000sqm of modular units of varying sizes to suit the requirements of start-ups. This includes those from industries like advanced manufacturing and engineering, agri-food technology, biomedical sciences, infocomm technology and media, and urban solutions.
Besides reliable infrastructure, LaunchPad seeks to foster an atmosphere of vibrancy and community. There are multiple opportunities for partnerships, programming support through learning and networking events both offline and online, and various shared facilities.
"We not only aimed to develop hard infrastructure but also curate an ecosystem where start-ups can flourish," explains Sophia Ng, Director of Infocomm Media and Start-up Cluster at JTC. "Overall, our journey has evolved from providing space and a playground for ideas to creating purposeful connections."
A strong track record of housing innovators
Prolific names such as Carousell, a leading second-hand goods marketplace, and ShopBack, a shopping and rewards platform, are some of the start-ups that got their start at LaunchPad.
Other start-ups that currently reside in LaunchPad @ one-north include Motional (previously known as nuTonomy), a game-changer in self-driving technology; and Igloocompany, a start-up offering smart locks that work offline through unique PIN codes or Bluetooth.
But there's space for more. "LaunchPad has the potential to house a wider variety of industries and ecosystem stakeholders going forward. Bigger VCs and start-ups may want to land in LaunchPad. This will promote more deal flows and better ideas with stronger collaborations between the relevant parties," said James Tan, Chairman of the Action Community for Entrepreneurship (ACE), a trade association advocating start-ups' interests and bridging communications between start-ups and the Singapore government.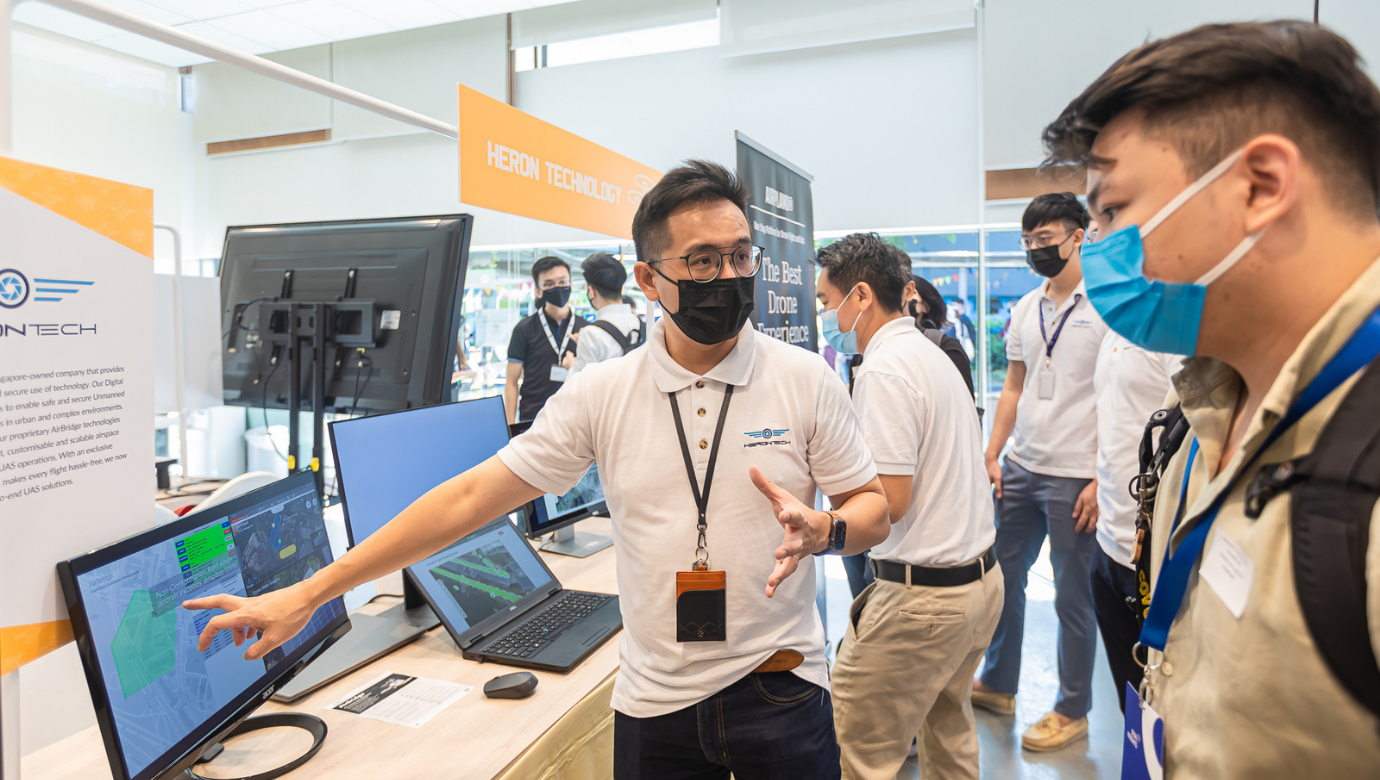 Companies showcasing their solutions at JTC LaunchPad TechFiesta, a networking event which saw over 1,200 attendees
Strengthening partnerships for start-up support
Esco Aster, the first agri-tech and biotech accelerator in the country with a wet lab space, is one of the enablers at LaunchPad. It aims to help start-ups and SMEs in the region link up with partners that understand and fulfil their needs to scale up.
"The Southeast Asian ecosystem, in alignment with our Asian heritage, values relationships greatly in the conduct of business. The ecosystem is kept alive by the constant referral and networking of key players ranging from accelerators to early-stage angels, pre-seed and seed investors," observes Xiangliang Lin, the founder, President and CEO of Esco Aster.
He adds: "LaunchPad has done wondrously in building up a vibrant environment in this area, bringing tangibility to the ecosystem by housing start-ups and enablers in one location, making it an ideal place for investors to scout out their next unicorn."

With market forces remaining fluid, agility and speed are of the essence for start-ups looking to capture opportunities. "Esco Aster would be in a perfect position to support these given our in-house expertise in process development… for us, proximity to the right start-ups is always welcome as collaboration is best when it can be done in a timely, face-to-face manner," says Lin.
Paying it forward
Grab, Southeast Asia's leading super app, is also part of the LaunchPad network.
The company, which has become ubiquitous with ride-hailing, food delivery, digital payment and financial services in Singapore and the region, is headquartered in one-north. "This is where many of the high-growth start-ups and companies are based. We are very much a part of this community that's constantly growing and innovating," says Shawn Heng, Managing Director of Business Development at Grab.
Kaizen, a Japanese term that refers to the spirit of adaptability and continuous improvement, is an important part of Grab's culture and has influenced how it innovates. "We recognise that we have a lot to learn from other start-ups. Being a part of the ecosystem ensures we stay plugged into the latest developments and trends, and we can inspire new thinking and partnerships. We have always believed in taking a partnership approach as opposed to doing everything on our own," notes Heng.
This explains why Grab is one of eight industry players throwing their weight behind LaunchPad Investor Network (LINK), a JTC-led initiative that connects LaunchPad's start-ups with key corporate strategic partners, enabling opportunities for investment as well as regional and global expansion.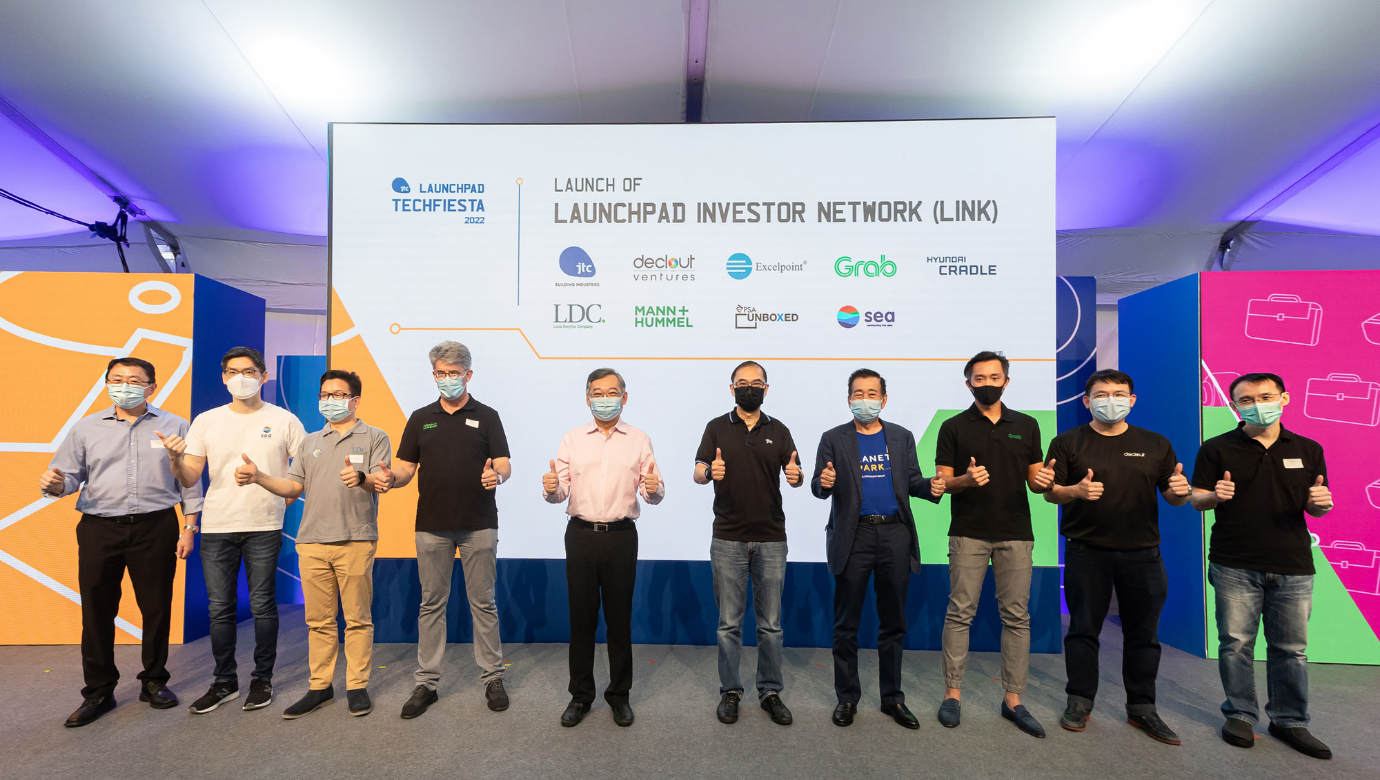 JTC launched LINK with eight industry heavyweights: DeClout Ventures, Excelpoint, Grab, Hyundai CRADLE, Louis Dreyfus Company, MANN+HUMMEL, PSA unboXed, and Sea Limited. Minister for Trade and Industry Mr Gan Kim Yong was in attendance.

Heng adds: "Grab has benefitted from the start-up ecosystem in Singapore and Southeast Asia. We want to contribute what we have learnt over the years back to the community. Being in one-north gives us easy access to start-ups in the LaunchPad community. Being part of the LINK programme formalises our intention to engage the community."
--
This article was first published on e27.