LaunchPad: the cradle of Singapore's blossoming start-up scene
Singapore has often been called the next Silicon Valley of Asia due to its thriving tech scene.
According to Money.co.uk, start-ups in the city-state reach unicorn status quickly, taking an average of six years and 11 months to attain a valuation of US$1 billion. This puts Singapore in fourth place by how fast its start-ups become unicorns, a rank it shares with the US and Australia.
One reason tech companies in the country grow so quickly is because of several government initiatives that nurture a conducive environment for innovation and growth.
One of these initiatives is the start-up hub known as LaunchPad, which was developed by Singapore's industrial developer JTC.
Building the infrastructure
The idea for LaunchPad came about in 2011 when the Ayer Rajah Industrial Estate, a flatted factory compound in Singapore for the light manufacturing industry, was slated for demolition.
Instead of tearing down the compound, JTC – along with NUS Enterprise, the Infocomm Media Development Authority (IMDA), and Singtel Innov8 – envisioned a different future for it. The group saw the industrial estate as a perfect location for founders to build their start-ups because it was within the one-north business park and close to where other business and R&D activities often take place.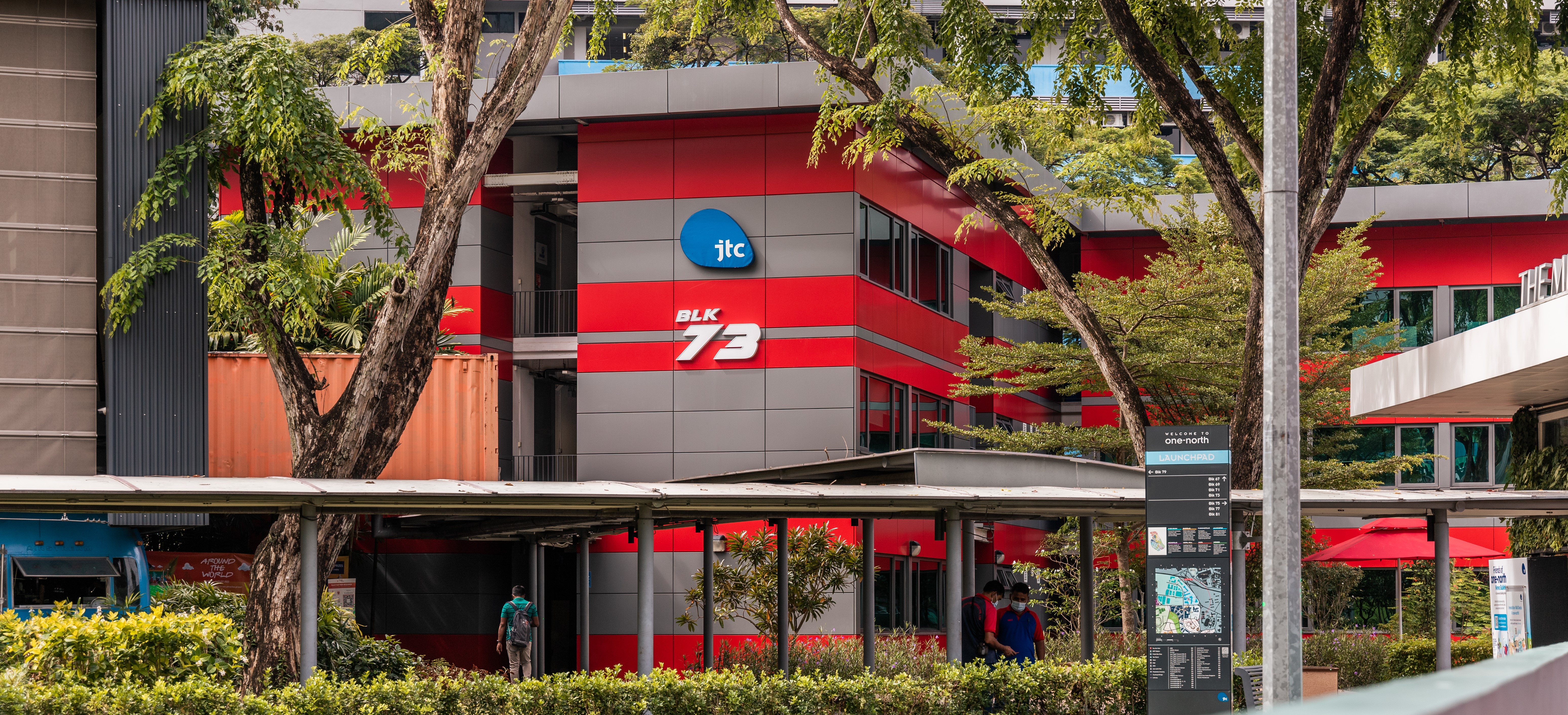 LaunchPad's one-north compound
By setting up in the same neighborhood, new firms would have more opportunities to build relationships with larger corporations. In turn, these organisations could act as mentors to these start-ups and help them succeed, says Ms Sophia Ng, director of the infocomm media and start-ups cluster at JTC.
To cater to the varying needs of start-ups and their enablers, the agency provides different types of spaces for them to work in.
Some units are left completely bare to give start-ups full flexibility in designing their workspaces, while others are equipped with facilities such as air conditioning, lighting, and power sockets to help new firms start operations as soon as possible. Apart from that, JTC works closely with companies that require specialized fittings – such as laboratories and equipment – to support their operational needs.
Further, some ground-level units allow companies working on mobility and robotics solutions to have direct access to the compound's driveways. Seeing electric and autonomous vehicles zipping by is not an uncommon sight in LaunchPad, according to Ms Ng.
Meeting rooms are also provided as shared facilities instead of being built within each unit, helping companies optimize their work spaces for product development.
With all these design factors taken into consideration, the start-up hub has proven to be an attractive plug-and-play environment for a wide range of start-ups to "start their adventure," Ms Ng shares.
Familiar names such as Carousell, Igloohome, and ShopBack are some of the companies that have found their beginnings at the compound. And in 2017, the hub expanded to a second location in Jurong Innovation District, bringing the total number of start-ups that have been part of the LaunchPad ecosystem to more than 1,300. These firms have generated over S$400 million (US$291 million) in total revenue to date.
Establishing an innovation-friendly environment
Besides a strong foundation with various facilities and work spaces, Ms Ng says it takes more to build a successful ecosystem.
That's why JTC fosters an accepting environment and encourages companies to use LaunchPad's facilities to test new technologies or validate their business concepts. In doing so, it helps start-ups explore more possibilities and potentially reach a successful solution.
"We allow them to innovate with no worry of paiseh-ness," says Ms Ng, using a Hokkien term to describe feeling embarrassed. "It's like a playground for them. In a playground, when children fall down, nobody laughs at them."
For example, hydrogen fuel cell producer Spectronik frequently used LaunchPad's rapid prototyping facility to make multiple product iterations before fabricating the finalised version of a cooling component within its fuel cells.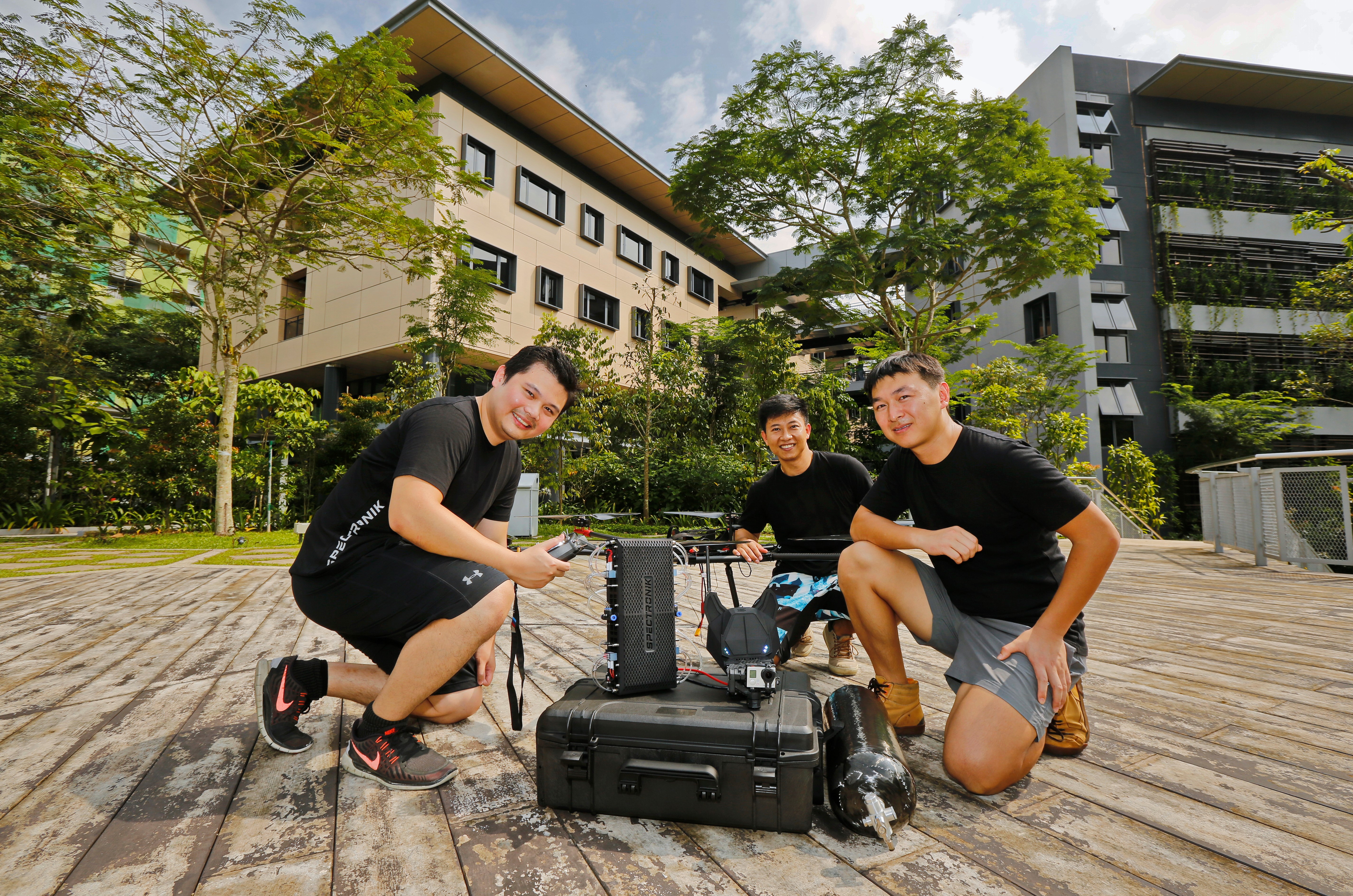 Spectronik's team with a hydrogen fuel cell used for drones
But more than having an open environment, the industrial developer also wanted to create an atmosphere of vibrancy and community to provide greater opportunities for collaboration between LaunchPad's start-ups and enablers.
"We wanted a collaborative and fun culture," Ms Ng says. "And for that, you need places for people to commune and enjoy themselves."
This led JTC to add several sports facilities such as basketball and futsal courts.
It also introduced a dining space within the compound known as Timbre+, which is a place for workers to eat and mingle throughout the day. At night, it gets livelier with live music and beer, creating a space where start-up workers can unwind and network. Ms Ng says that several founders have shared that they even managed to close deals with investors at the location.
Bridging the wider start-up scene
Earlier this year, JTC took another step toward growing LaunchPad by formally bringing in industry heavyweights such as Grab and Hyundai's Center for Robotic-augmented Design in Living Experiences (CRADLE).
It did so by implementing a partnership programme known as LINK – short for LaunchPad Investor Network. Through this programme, start-ups in LaunchPad can deepen connections with established corporations and catalyse financing and expansion opportunities.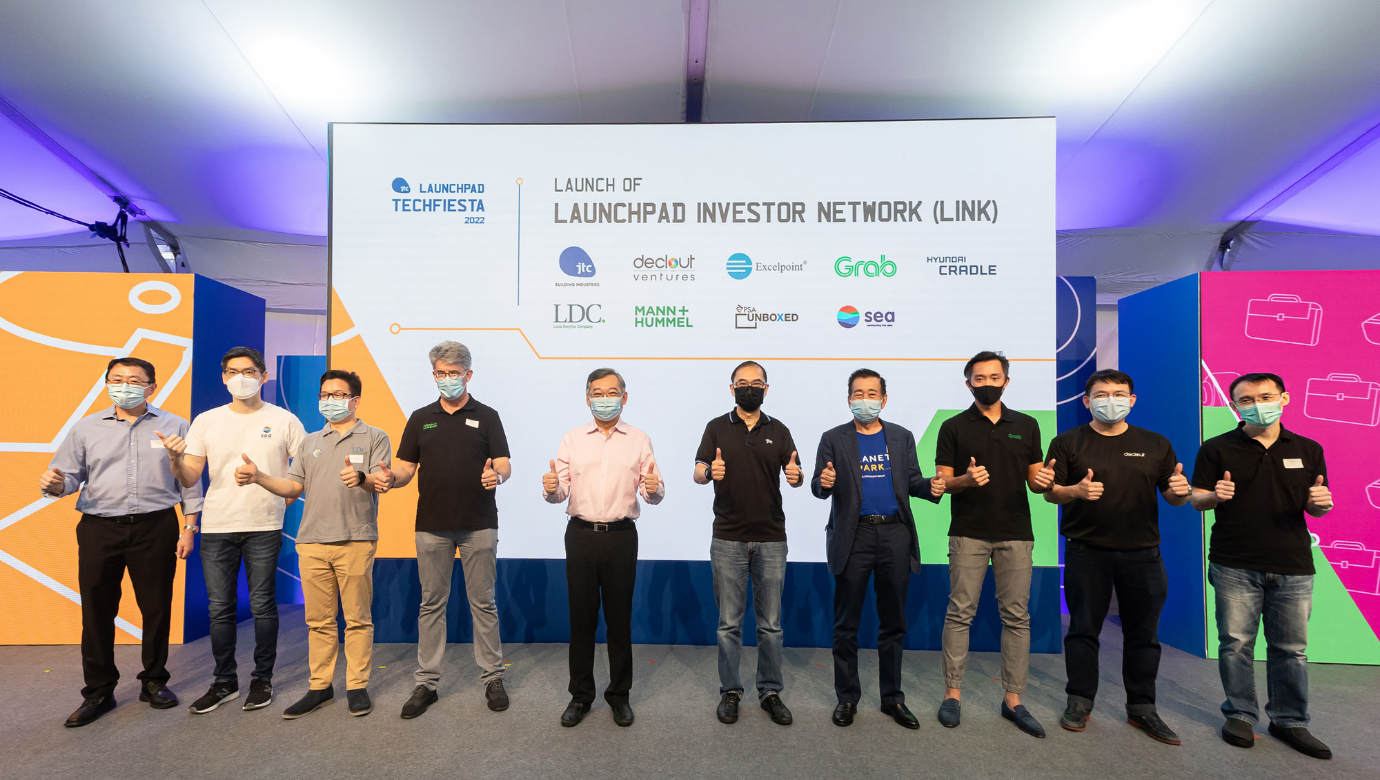 The official launch of the LINK program

Apart from Grab and Hyundai CRADLE, fledgling firms also have the opportunity to connect with other major organisations such as DeClout Ventures, Excelpoint, Louis Dreyfus Company, Mann+Hummel, PSA Unboxed, and Sea Limited.
Developing the programme was a natural move, as many of these organisations were already near LaunchPad's current locations, says Ms Ng. For instance, Grab's Singapore headquarters is just under a five-minute drive from LaunchPad's one-north compound, while Hyundai Motors will be building its new innovation center in the Jurong Innovation District.
Additionally, many of these enablers are already partners or customers of JTC and have, in the past, reached out to the agency to ask if it knew about start-ups they could work with, according to Ms Ng.
"That ability to share resources and know who is in the market is important, and JTC plays that role to connect them," she adds.
A start-up cradle
As LaunchPad develops in the coming years, JTC intends to stay abreast of future trends, Ms Ng says. To achieve this, it will focus on anchoring more deeptech start-ups in LaunchPad.
It's also working with other organisations such as the Agency for Science, Technology, and Research, Enterprise Singapore, and IMDA to develop the start-up ecosystem in Singapore. Ms Ng acknowledges that while there's no one-size-fits-all approach, JTC will continue to come up with solutions – such as new programnes and spaces – to meet start-ups' changing needs.
"These were the key principles on which we developed the LaunchPad ecosystem: hardware and 'software,'" she says.
As Singapore transitions into the new norm, JTC wants to bring back physical events at LaunchPad. Its recently held TechFiesta – which took place on May 27 – saw start-ups showcase their solutions to over 1,200 visitors. This was just one example of how JTC is looking to foster more opportunities for interaction and collaboration through in-person events in the future.
Ms Ng says: "We want to continue to grow the next generation of global start-ups within Singapore and also be a magnet for global innovation."
This article was first published on Tech in Asia.