Manufacturing drugs the greener way
It is unlikely that you would find the terms single-use and sustainability in the same sentence – this is not so for the biopharmaceutical industry.
To produce drug substances, biopharmaceutical companies have to follow a strict sterilising procedure to meet hygiene standards. This process comes at a price; apart from being time-consuming and costly, it also leaves a large carbon footprint.
This is why biotechnology giant Amgen has adopted single-use technology (SUT), which paves the way for a leaner, greener and more productive process.
"In a traditional manufacturing facility, cleaning the stainless steel equipment is a very laborious process," explains Mr Brian Britson, Executive Director* at Amgen's Next-Generation Biologics facility in Singapore. "It also requires large quantities of water and chemicals."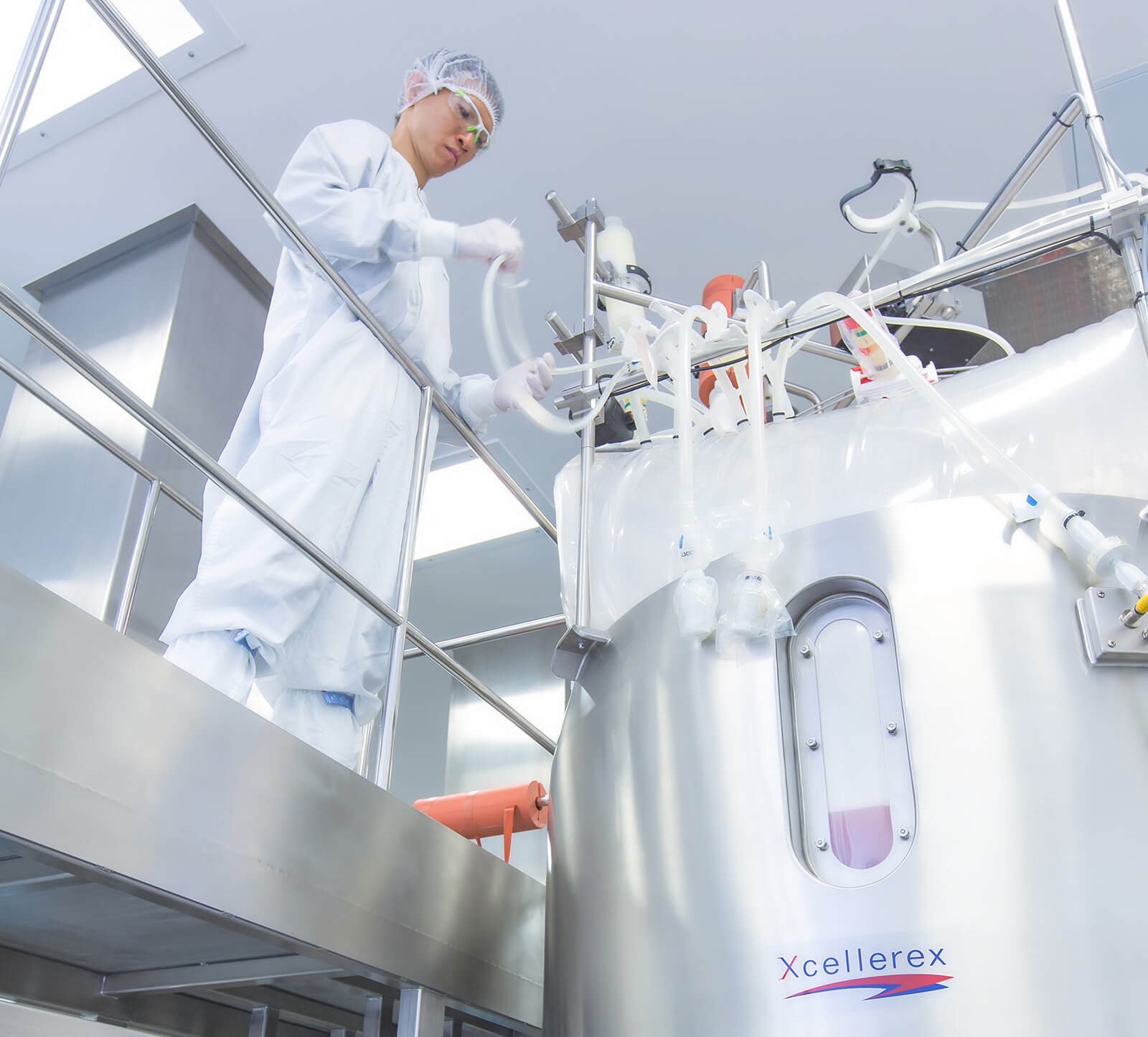 SUT enables leaner manpower set-up and interchangeability between products.
Amgen's Next-Generation Biomanufacturing facility in Tuas Biomedical Park does away with large steel bioreactors and complex piping systems, and replaces them with disposable single-use plastic alternatives. This eliminates the need for expensive cleaning and sterilising procedures – reducing water wastage by 45%, while cutting carbon dioxide emissions and energy required by 71% – all without affecting the annual drug output.
The facility's plastic waste is disposed regularly at an eco-waste treatment facility where it is incinerated. The energy produced is then used to power buildings.
Higher environmental efficiency is just one benefit – thanks to the facility's agile setup, the manpower required is leaner and the potential for human error is also reduced. Compared to conventional facilities where product batches are usually planned and built around single products, the facility's modular design allows for rapid changeover between different types of equipment to produce different products. This not only eliminates costly and complex retrofitting, but also enables Amgen to respond to changing demands with greater agility.
This facility, inaugurated in 2014, is the company's first manufacturing facility in Asia and its most innovative to-date, shares Mr Britson.
Moving into SUT was an opportunity for Amgen to challenge existing norms. "Biologics manufacturing is a complex science and has long been a competitive advantage for Amgen. We wanted to establish a differentiating manufacturing capability, which would be reliable, flexible and cost-efficient," says Mr Britson.
Built in 15 months after breaking ground, in half the construction time and at approximately one quarter of the capital cost, the facility's compact design is 80 per cent smaller compared to a conventional plant. Today, the facility houses Amgen's latest innovations and technologies to achieve greater speed, productivity and flexibility in commercial-scale manufacturing.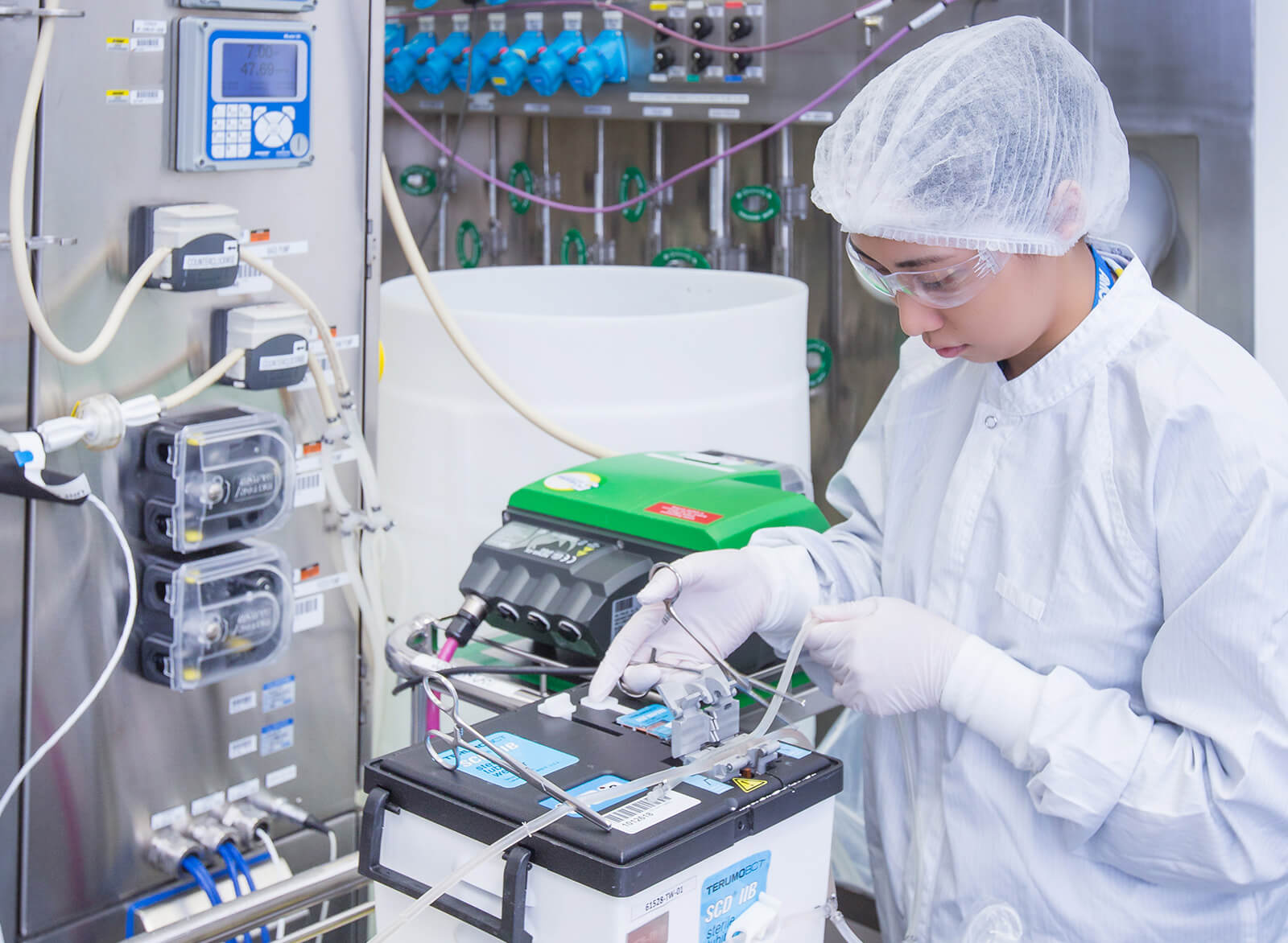 Switching to SUT systems eliminates the need for expensive cleaning and sterilising procedures.
Being on the leading edge of this transformation came with its challenges. "When we first started making investments in Next-Generation Biomanufacturing, some of the single-use technologies and their supply chains were still in the early stages of their maturity," recalls Mr Britson. "It required very close partnerships with our suppliers from the very onset. Even today, we continue to collaborate very closely with our suppliers to seek ways to continuously improve our process."
Amgen's decision to base the facility in Singapore was due to several key factors, shares Mr Britson. "Singapore exhibits a very high level of economic and political stability, coupled with an extremely transparent, business-friendly environment and strong intellectual property protection – a crucial factor for innovators like Amgen."
He adds, "The access to world-class infrastructure and a highly-skilled workforce are also very good reasons for us. In addition, organisations such as the EDB and A*STAR have done a phenomenal job of cultivating the talent pool to develop and sustain a sector as knowledge-intensive as biomedical science, especially in manufacturing."
Amgen aims to replicate the SUT model in other parts of the world, including at an upcoming facility in Rhode Island.
Already, the company is exploring industry 4.0 technologies such as digitalisation and data science for productivity. "It's invigorating to see the promise of Next-Generation manufacturing come to fruition," says Mr Britson.
*Since the time of this interview, Mr Brian Britson has moved on to a new role as Vice President at Amgen Rhode Island.