About

Fueling Singapore's energy and chemicals industry.

Welcome to the island that powers one of Singapore's key economic sectors. It's a world-class destination for refining, olefins production and chemical manufacturing. For businesses, it's also a meeting point, where you can make new connections, and discover synergies that can transform the way your business moves forward.

About

No business is an island on Jurong Island.

With the island's impressive mix of industry players across the value chain, you can easily tap on businesses around you for support. Form a partnership for supplies. Collaborate for innovation. A symbiotic ecosystem is at your doorstep and it's ready to help you succeed in business.

About

Setting up? It's as easy as plug and play.

It's no exaggeration. Service corridors, logistics and a comprehensive range of shared utilities are all part of Jurong Island's ready-to-use integrated infrastructure. For feedstock, you can even get supplies "over the fence", thanks to a network of pipelines that connect businesses across the island.

About

Becoming a sustainability showcase for the world.

On Jurong Island, greening programmes, clean energy initiatives and Circular Economy trials co-exist with industrial activities. It's a unique showcase which we hope will be recognised as a global reference for economically and environmentally sustainable chemicals parks.

Learn more about Jurong Island's sustainability activities.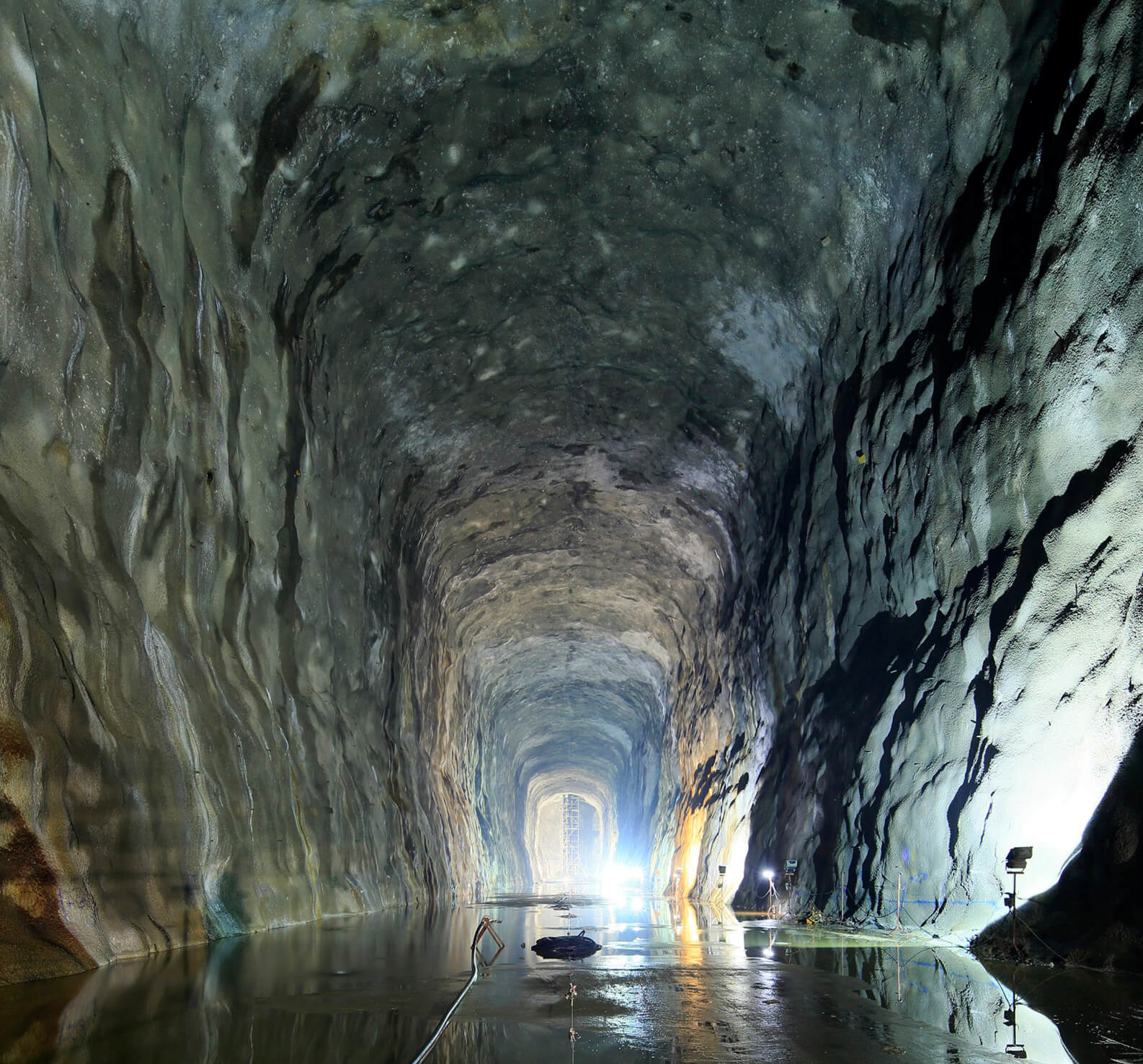 Jurong Rock Caverns
An engineering feat 150 m beneath your feet.
In land-scarce Singapore, Jurong Rock Caverns prove that we can make smart use of space if we take engineering to new depths.

Located 150 metres below ground, the underground facility (first-of-its-kind in Southeast Asia) safely stores up to 1.47 million cubic metres of liquid hydrocarbons. In doing so, valuable space above ground is freed up for higher value-added operations.

While subterranean developments are nothing new, the scale of the caverns is unprecedented. By overcoming challenges colossal in nature, we opened up possibilities that might just be the answer to Singapore's land constraint problems.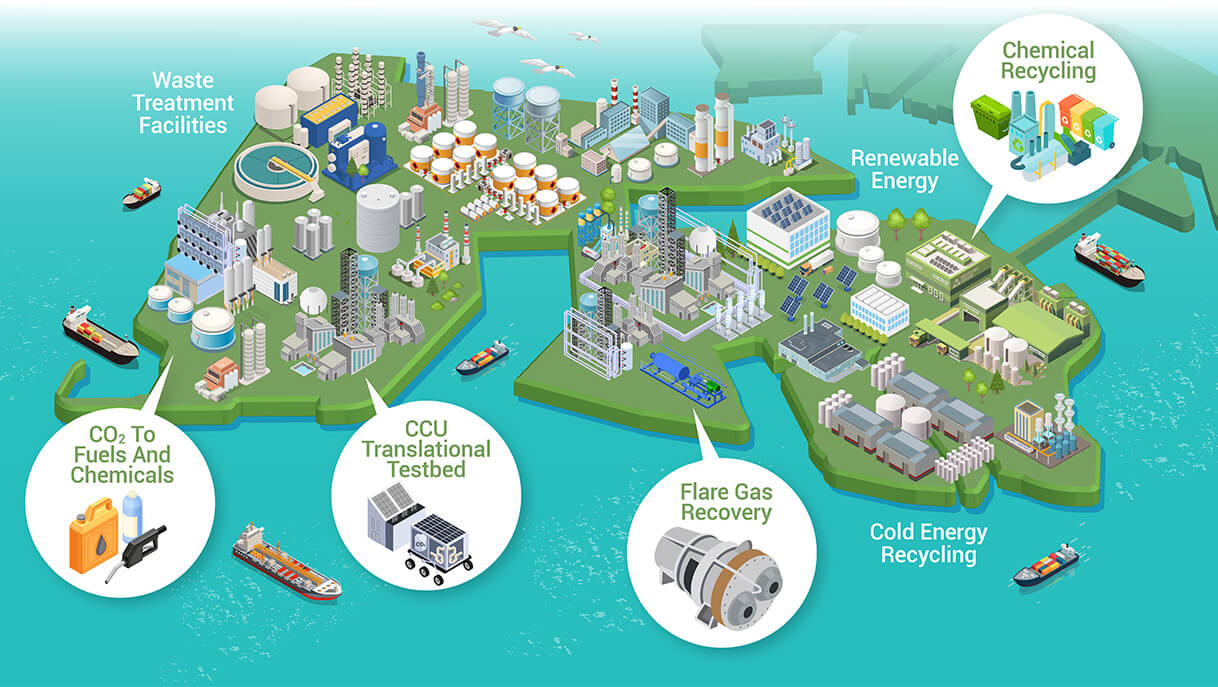 Sustainability
Sustainable Jurong Island: Transforming Jurong Island into a Sustainable Energy and Chemicals Park
Under the Green Economy pillar of the Singapore Green Plan 2030, Jurong Island is envisioned to transform into a sustainable energy and chemicals park.
In line with this, the Economic Development Board (EDB) has released a report outlining our long-term aspirations and targets, as well as the key initiatives and enablers to support this transformation. View the report here.
Sustainability

Circular economy: Reducing waste at a system level.

With its businesses so tightly integrated, Jurong Island presents an excellent opportunity for JTC to build a more robust circular economy.

Businesses on the island are already tapping on one another for supplies of feedstock and utilities. If such synergies can be extended at a system level, businesses can also optimise resources and reduce waste, forming a circular ecosystem that is environmentally and economically appealing.

Sustainability

Circular economy: Reducing waste at a system level.

JTC rallied together 51 companies across the island for a Jurong Island Circular Economy Study, to share data about waste, water and energy usage.

The synergies discovered were promising. Circular ecosystems enable businesses to save costs by reducing resource intake, and be friendlier to the planet by lowering waste output. It's a sustainable model for the future, and a clarion call to businesses to embrace the circular economy and the multi-disciplinary approach to innovation that it demands.
The (circular economy) study will enable us to look beyond individual companies' efforts, and from a system level to discover opportunities for further resource optimisation as a business community.
Goh Koon Eng, Vice President, Commercial
Chevron Oronite
Love greenery? How does 34,000 more trees sound?

More greenery not only improves Jurong Island's aesthetics, it lowers the Urban Heat Island (UHI) effect, making it a more pleasant place to work in.

Businesses know this well, which is why they're working with JTC and the National Parks Board (NParks), and contributing funds to plant 34,000 more trees on the island.

It's a community-driven programme that creates a more attractive working environment for everyone. To learn how you can help make JTC's estates greener and more comfortable, go to Industry Connect.

Turning land into an energy-giving farm.

On Jurong Island, even the land can contribute to environmental sustainability.

Our SolarLand programme utilises 3.9 ha of temporarily vacant land, transforming it into a solar farm that generates clean energy that goes into Singapore's electricity grid.

Initiatives like these put us on the fast track in moving Singapore towards renewable energy sources. JTC's goal of contributing 100 MWp of solar power by 2030 might be ambitious, but the success of the SolarLand programme on Jurong Island reassures us that it's a future we can confidently look forward to.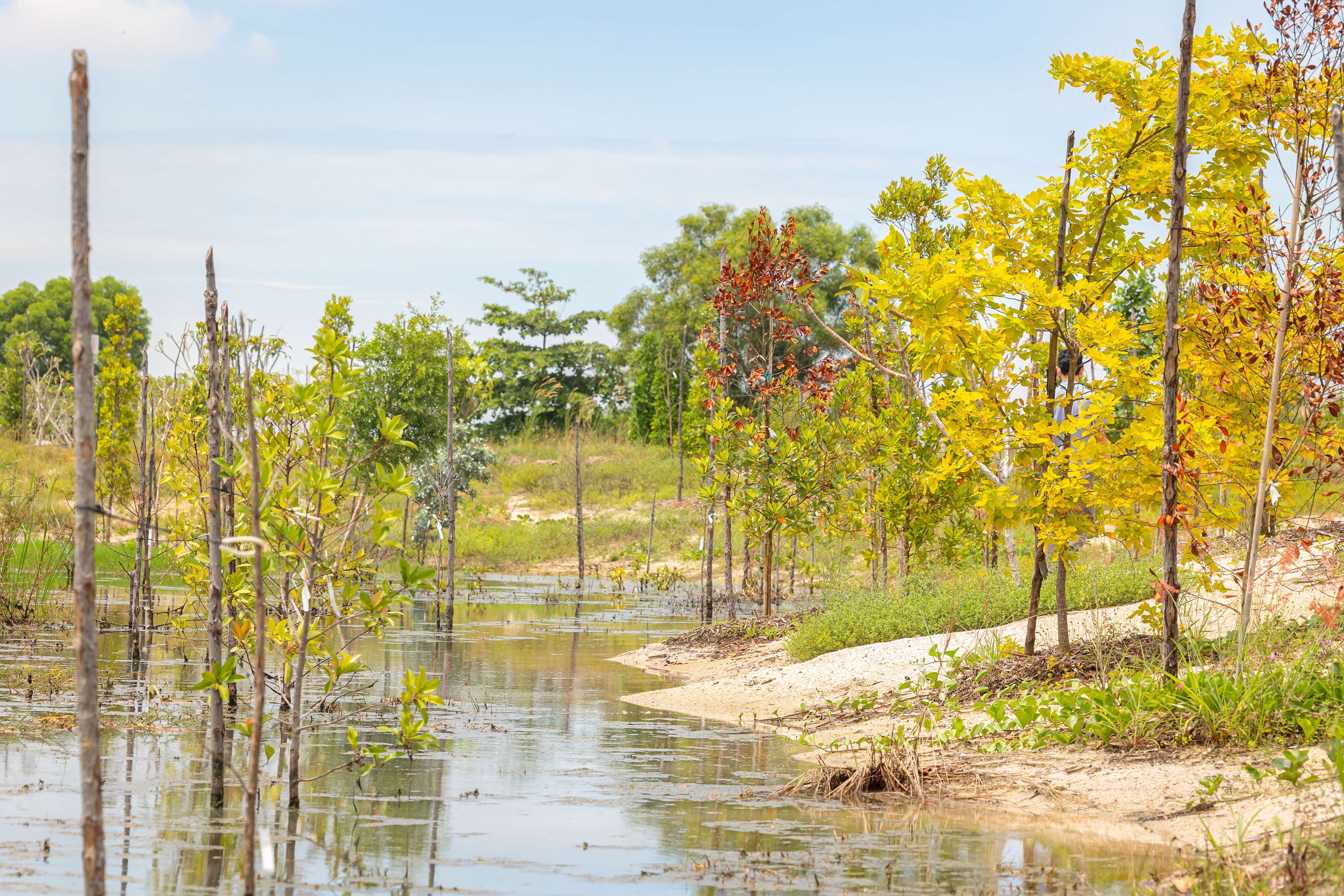 Jurong Island Pond
Building flood resilience with the Jurong Island pond
As one of the locations in Singapore that has low-lying areas and coastlines, the Jurong Island pond was test-bedded as a nature-based solution to enhance flood resilience against intense and frequent storms arising from climate change. Conceptualised by JTC engineers, the pond can hold up to 125,000m3 of rainwater – enough to fill 50 Olympic-sized swimming pools and is designed to make use of existing ground conditions to build flood resilience.
Test-bedding
A perfect setting for perfecting innovations.
Image: ST Engineering
Autonomous Vehicle Trials
Where's better to test the future of mobility than Jurong Island? The vast space and controlled environment make for a perfect test site for ST Engineering's autonomous buses. Designed to ply public roads one day, these self-driven buses might just be the sustainable transportation alternative that Singapore has been waiting for.
Supporting innovative sustainability solutions
Amenities
Eat, meet and mingle away.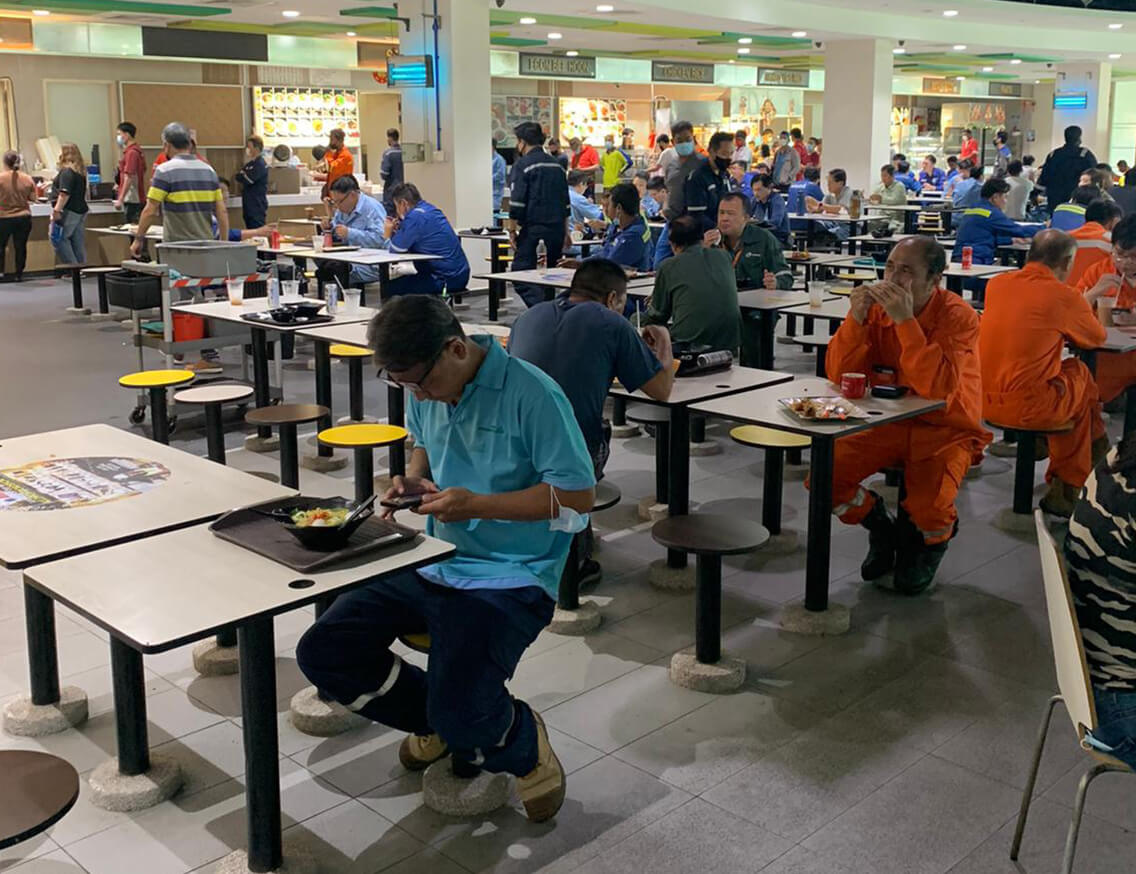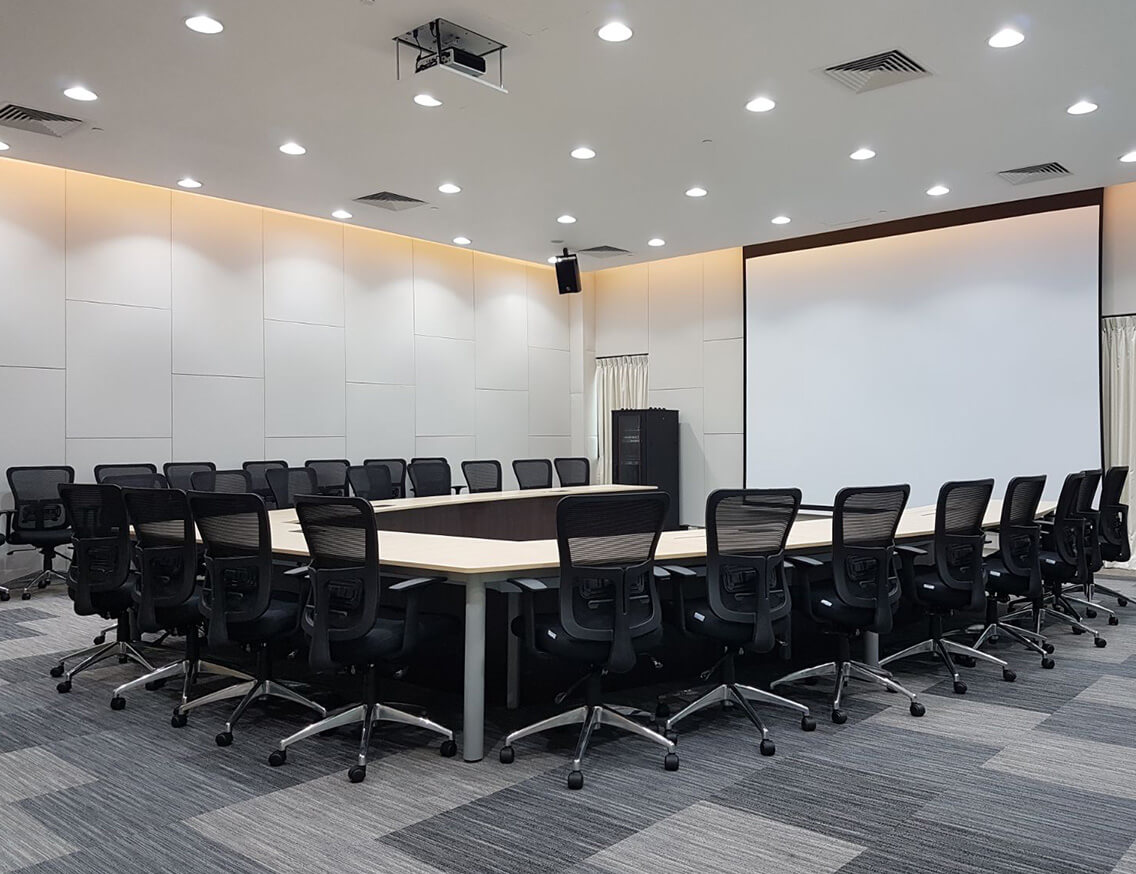 Meeting Rooms
Jurong Island has shared facilities, such as meeting room(s), available for booking. Click here to see the list of facilities and make a booking.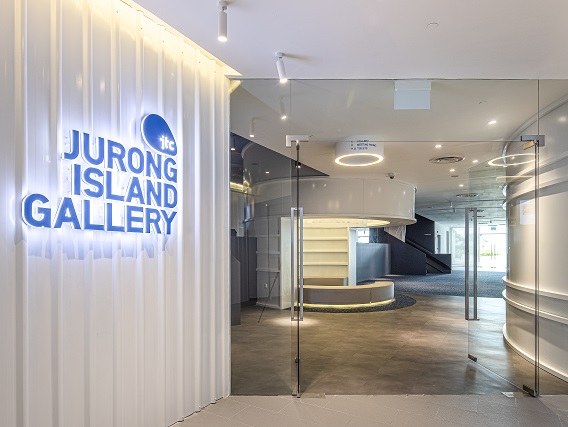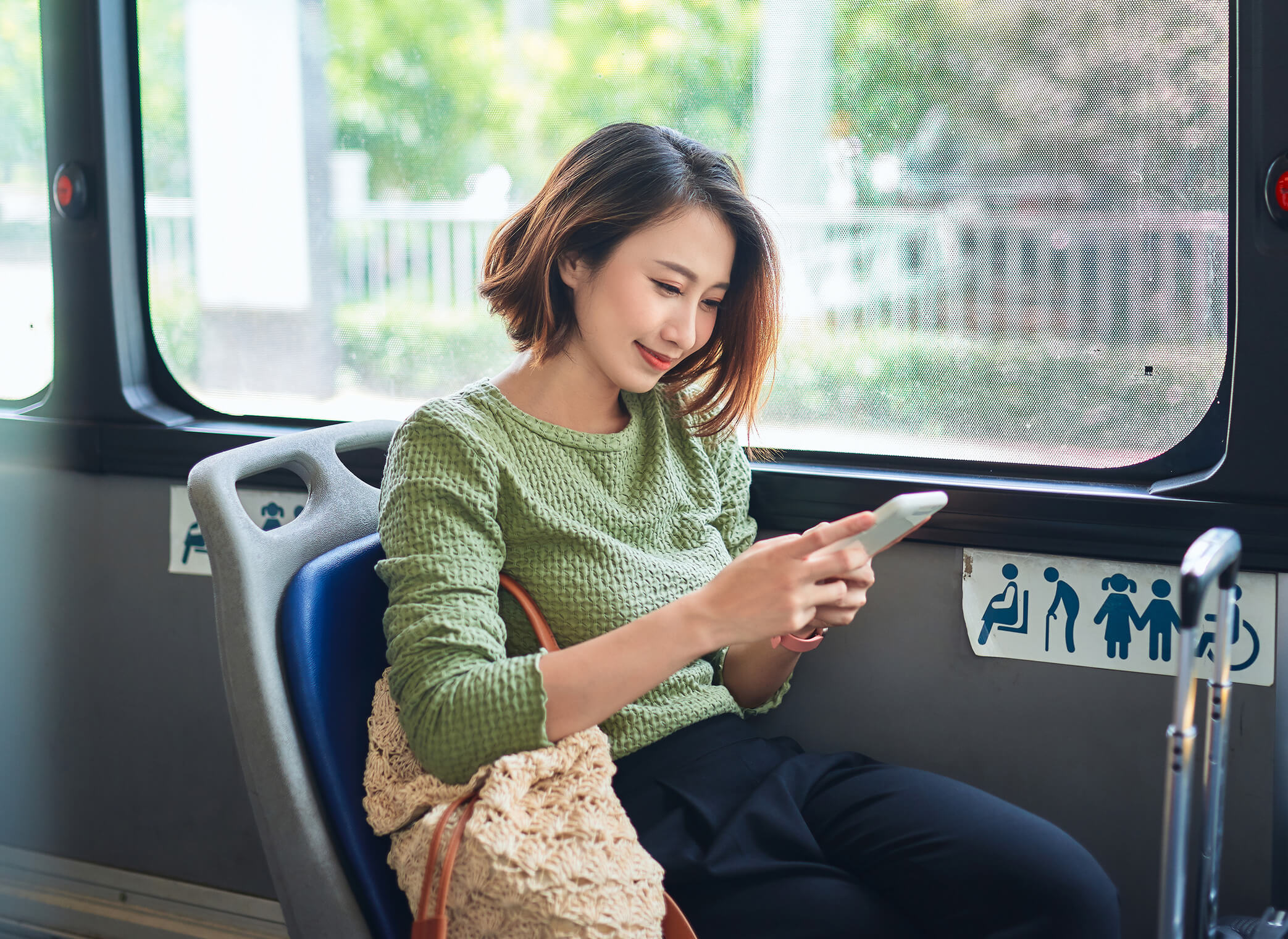 Getting Here
Taking you to your company's front door.
Not one but three shuttle bus services serve Jurong Island, taking you to various corners of the island. During off-peak hours, just use the on-demand bus service mobile app to book a ride at a time of your convenience.
View Shuttle Service 715, 716 and 718
Download the ComfortConnect app on the App Store and Google Play store.
Entering Jurong Island
Gazetted as a Protected Area, Jurong Island is safeguarded by a comprehensive security framework. All vehicles and people entering the island require passes, and are screened at a dedicated security checkpoint. Rest assured that clearance procedures are swift thanks to our trained security personnel and the use of advanced security technology.
To obtain your pass, go to Jurong Island Online Pass System.
For details, contact our Visitors Pass Office at 6664 0476 or 6664 0477. Open 24 hours daily.