How solar Is powering sustainability in the aerospace Industry
A global pandemic may have put the brakes on airline operations across the globe, but COVID-19 isn't halting our nation's march towards achieving our Sustainable Development Goals (SDGs). It certainly hasn't dampened the efforts of Singapore's aerospace industry, which has been working towards increasing waste recycling, reducing plastic usage, improving energy efficiency, and conserving water through initiatives like rainwater harvesting.
As the master planner and developer of Seletar Aerospace Park — a 320-hectare hub that is home to aerospace companies in the region — JTC pays close attention to developments in the aerospace sector. Among companies aligned to help achieve Singapore's green targets is SIA Engineering Company (SIAEC), which has been working hard to bring its sustainability goals to fruition.
A sustainability-focused mindset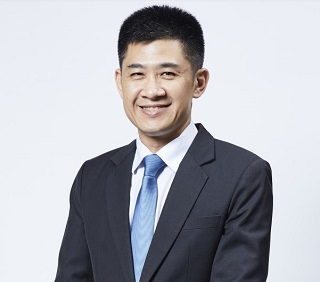 As the engineering subsidiary of Singapore Airlines (SIA) and a major provider of aircraft maintenance, repair and overhaul services to SIA, international carriers and aerospace equipment manufacturers, SIAEC has similarly been impacted by the pandemic. Nevertheless, sustainability has always been in the organisation's DNA and SIAEC is pushing on with their sustainability initiatives even during this challenging period.
SIAEC's Senior Vice President of Corporate Planning (Fleet Management & Commercial), Mr Foo Kean Shuh, explains: "We recognise the importance of sustainability and the need for us to drive positive changes for the environment and community. Back in 2016, SIAEC had already established a sustainability working group to foster a culture of sustainability across the company, as well as to advance sustainability-related initiatives. Our sustainability steering committee is headed by our CEO, who sets the direction of our sustainability efforts. This demonstrates our commitment towards sustainable practices."
Tapping the power of the sun
One of the initiatives that has been high on SIAEC's priorities is harnessing solar power. While solar energy has always been an attractive energy source, it was not always economically or technologically viable — until innovations in recent years made the adoption of its use a worthwhile investment.
"We started our sustainability journey a few years back and we were looking to adopt renewable energy. We were observing how the market was evolving and progressing, before assessing that it was the right time to proceed on a large scale," said Mr Foo.
In partnership with Sembcorp Solar, SIAEC earmarked the rooftops of their five hangars, as well as their engine test facility in Loyang, as locations for the installation of solar panels. Sembcorp Solar was responsible for the installation and the subsequent operation of the solar panels. Leveraging the size of the SIA Group enabled the team to reap economies of scale in this solar-powered sustainability initiative.
Powering operations in Singapore (and abroad)
Today, the rooftops of SIAEC's hangars are covered with 17,000sqm of solar panels. That's over 8,000 solar panels drawing energy from the sun to generate 4,500 megawatt hours of electricity annually – the equivalent of powering 1,000 4-room HDB flats for an entire year.
This electricity contributes to SIAEC's energy needs and is sold to the organisation at a lower price than the market. "Also, the adoption of solar energy reduces our exposure to volatility in electricity pricing. Today, we are seeing energy cost savings of 18%, thanks to solar power alone," Mr Foo elaborates. As part of their partnership with Sembcorp Solar, any excess electricity generated is also sold back to Singapore's power grid.
In April 2021, upon the successful implementation of their solar initiative in Singapore, the organisation extended it to their hangar in Clark, Philippines as well.
Overcoming minor turbulence in adoption
It wasn't all clear skies ahead though, when SIAEC embarked on the solar project, as Mr Foo tells us.
"One of the challenges we faced was the potential issue of radar reflections and scattering caused by solar panels, especially since our buildings are in Changi Airport's aerodrome," he recalls, adding: "We engaged a team of subject experts to look into the issue, and they concluded that installing solar panels on our buildings would not result in significant reflections that will intervene with the operation of Changi Airport's radars. After working alongside relevant authorities, we were able to proceed with the installations, safely and with confidence."
Giving the green light to other green initiatives
Besides solar power, SIAEC has also embarked on a series of other green initiatives. Presently, one of the organisation's hangars, "Hangar 2", is a poster child for not only hangars, but green buildings everywhere.
The hangar obtained the "PUB Water Efficient Building" certification in November 2020, followed by the Building and Construction Authority (BCA)'s reputable "BCA Green Mark Platinum Award" and "Super Low Energy Building" statuses in April 2021.
Additionally, SIAEC also has an active recycling programme and is adopting more electric vehicles to replace their fleet of diesel-fuelled tow tractors. The company is also working with A*STAR to produce reusable aircraft window covers to reduce the use of film and tape during aircraft paint jobs – a sustainable solution that could eventually be adopted by aircraft carriers beyond our borders.
A few big steps for SIAEC, another step for Singapore's sustainability goals
This is just the beginning. SIAEC's next priority is obtaining the same sustainability certifications as Hangar 2 for all its other hangars – and together with the solar panel installations, these initiatives are moving them forward in their sustainability journey.
And all these, are bringing Singapore another step closer towards our SDGs, and our target for eventually achieving net-zero emissions.
It's so easy to start your solar journey
Have a building in JTC's industrial estates, and want to solarise your roofs with zero upfront capital outlay? Tap on JTC's SolarRoof programme. Learn about available leasing models via our Solar Toolkit, or contact your JTC officer.