Growing a profitable niche in the competitive aerospace market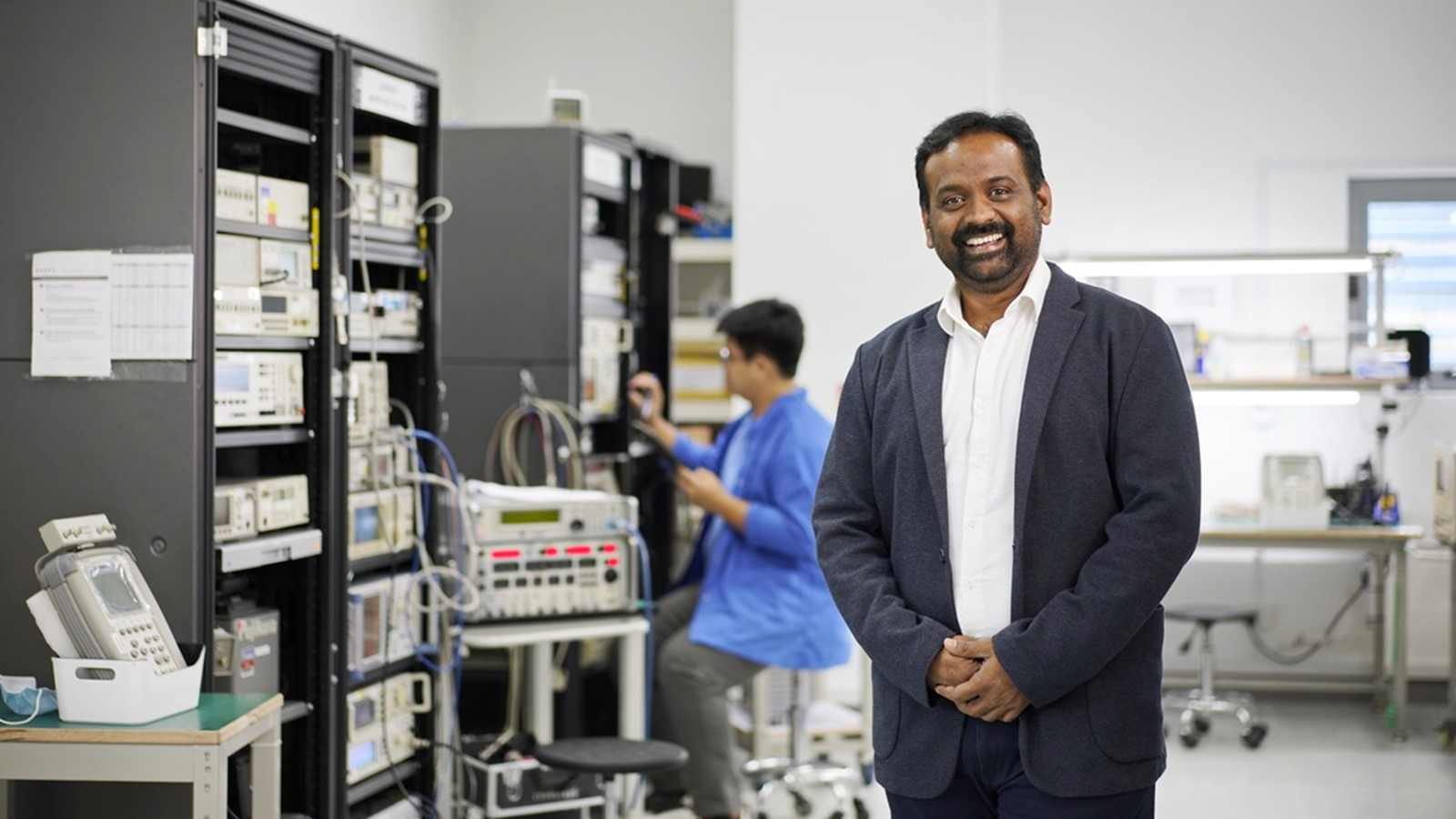 Cal-Asia specialises in the calibration and repair of avionics equipment. 
In the aviation industry, the calibration of avionics equipment is crucial for ensuring the safety and performance of an aircraft. With a single failure possibly having catastrophic consequences, airlines must ensure that their GPS sets, transponders, distance measuring equipment, traffic collision avoidance system, radios and other essential equipment are perfectly calibrated and maintained.
This specialised service requires unique expertise that is earned through training, on-the-ground experience, and a fundamental understanding of electronics. One of the latest entrants to JTC's Seletar Aerospace Park (SAP) is Cal-Asia, a brand that specialises in the calibration and repair of avionics equipment. The company prides itself in being a one-stop solution for aerospace companies like MRO (maintenance, repair and overhaul) providers, airlines, and more. Some of their customers include Jet Aviation, Bombardier, and other industry giants.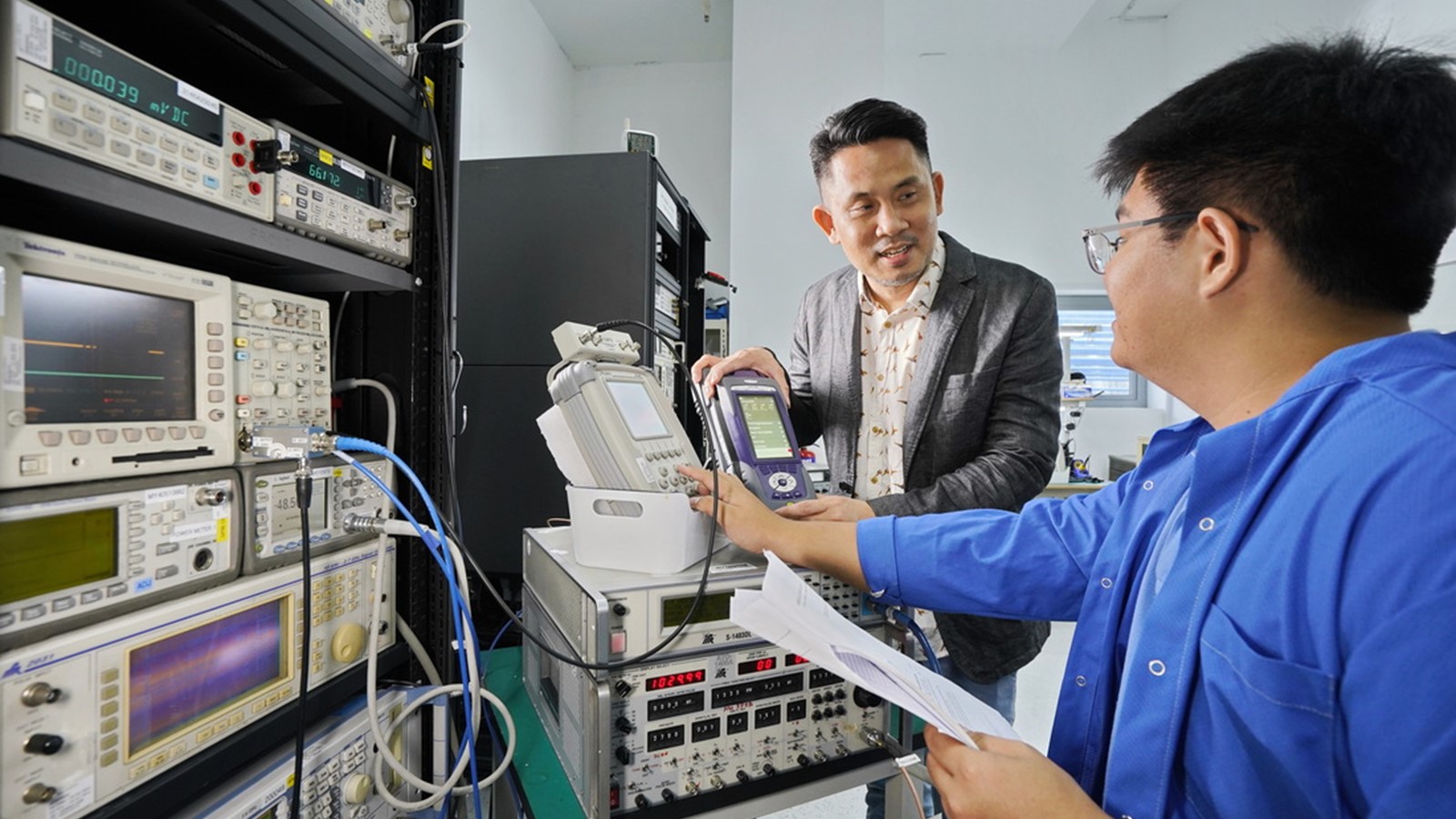 Mr Lanxer Tan (left), Operations Director, hopes to nurture more young talents to join the field of avionics calibration and application.
Founded in 2018, Cal-Asia has continued to expand its footprint across Asia, with regional offices in Shanghai, Beijing, Malaysia and Philippines. "One reason for Cal-Asia's rapid rise has been our emphasis on quality, as seen by our dual ISO-17025 certifications – a quality assurance mark that many airlines consider an industry gold standard," explains Cal-Asia's director, Mr Yuvaraja Durairajan.
Building a nest in Singapore
Cal-Asia has been strategic with its choice of locations, specifically choosing Singapore as their headquarters for a myriad of reasons. "Singapore is well-connected globally, has the right infrastructure, and has large spaces to support our operations and growth. Also, the government offers valuable support schemes that help SMEs like us to grow," Mr Yuva offers.

For Cal-Asia, their plan was always to place itself at SAP — a leading aerospace hub — but as the industry was booming at the time, their options were limited. So, they settled into a 90sqm space at an industrial unit at Yishun.

When their tenure expired, Cal-Asia saw it as an opportunity to finally be at the heart of the industry, move closer to its existing (and potential) customers, and occupy a space with the footprint needed to accommodate the new capabilities it has invested in — including temperature testing, dimension testing, and other types of testing. These expanded capabilities also require investments in new equipment, such as a CMM machine, which was too large for its previous space, but is ideal for its new facility at SAP.

With everything falling into place, Cal-Asia moved into JTC Aviation Two at SAP.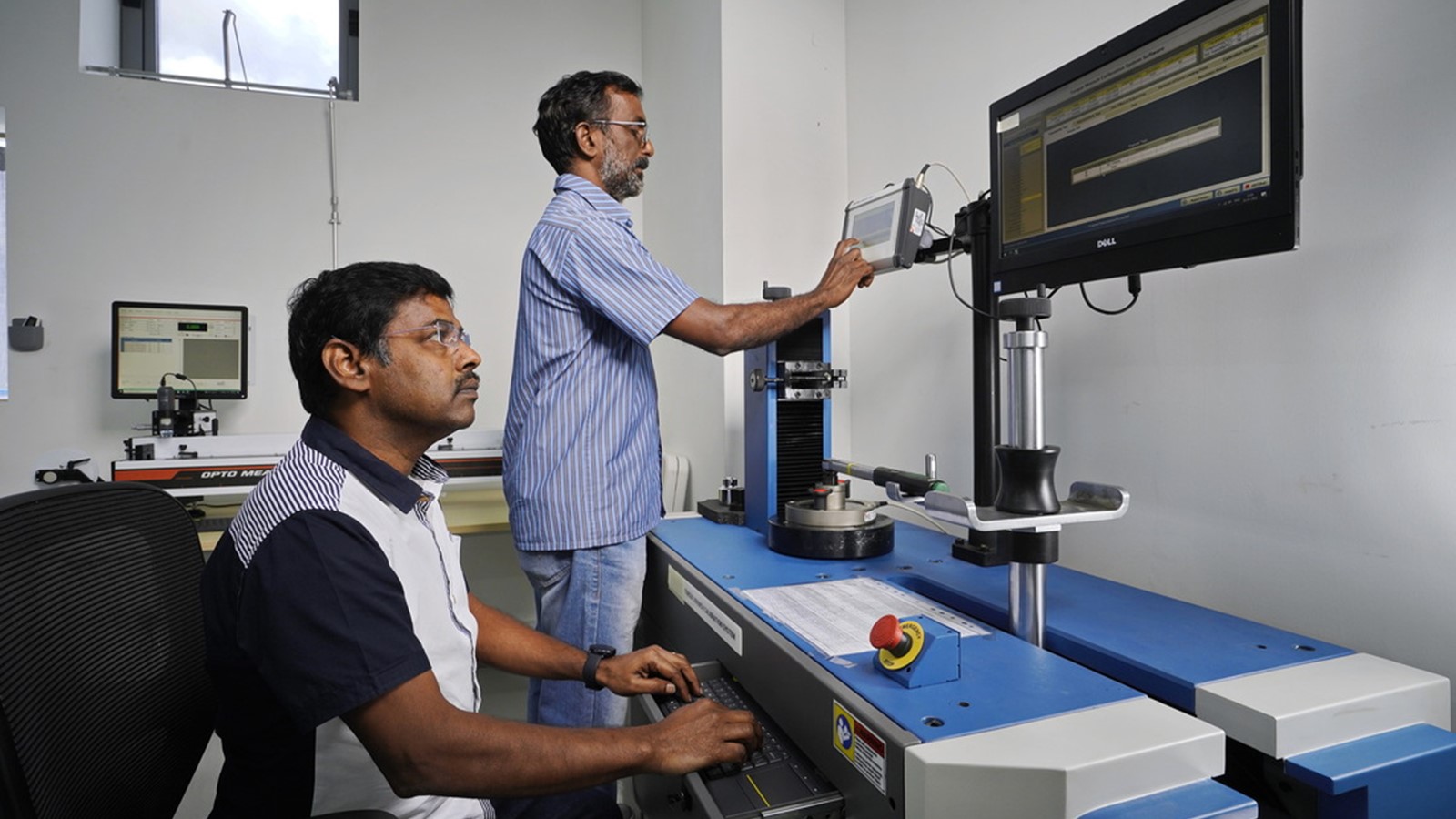 Fully automatic torque calibrator ready to be commissioned into use. This will help improve productivity.
Carving a niche at SAP
As the estate's only avionics calibration provider, Cal-Asia enjoys a unique competitive advantage.
Mr Yuva says: "When we announced our move to SAP, our customers were delighted! And since we've moved, we have connected with many small businesses around the estate, who are all happy to find a one-stop calibration and repair service provider just a short walk away, as the distance saves them time and money."
Also, SAP's strategic location means that logistics arrangements are easier, faster and more affordable for customers. "Our overseas customers find it simple to ship things in and out of Singapore — and especially SAP — and this can save them days per request. It's so efficient that even though our OEM is in the US, many of our overseas customers still prefer going through us to enjoy these logistical advantages," Mr Yuva adds.
Taking flight with winning partnerships
Cal-Asia's director believes that for SMEs to thrive, collaboration is key. He feels that while companies in the same space can be competitors, they can also be allies that can expand each other's capabilities.

He explains his collaboration with a specialised avionics systems company, who moved into the estate at the same time as Cal-Asia. "They have the knowledge to build boxes that aircraft use, while we have the expertise and equipment to test these boxes," he says. "With our support, they can sell their boxes with official testing certifications to customers, assuring their customers of the quality of their purchases."

It's collaborations like these that excite Mr Yuva, as the company continues growing at their new home.