Transforming a traditional food business – here's how employer and employee can benefit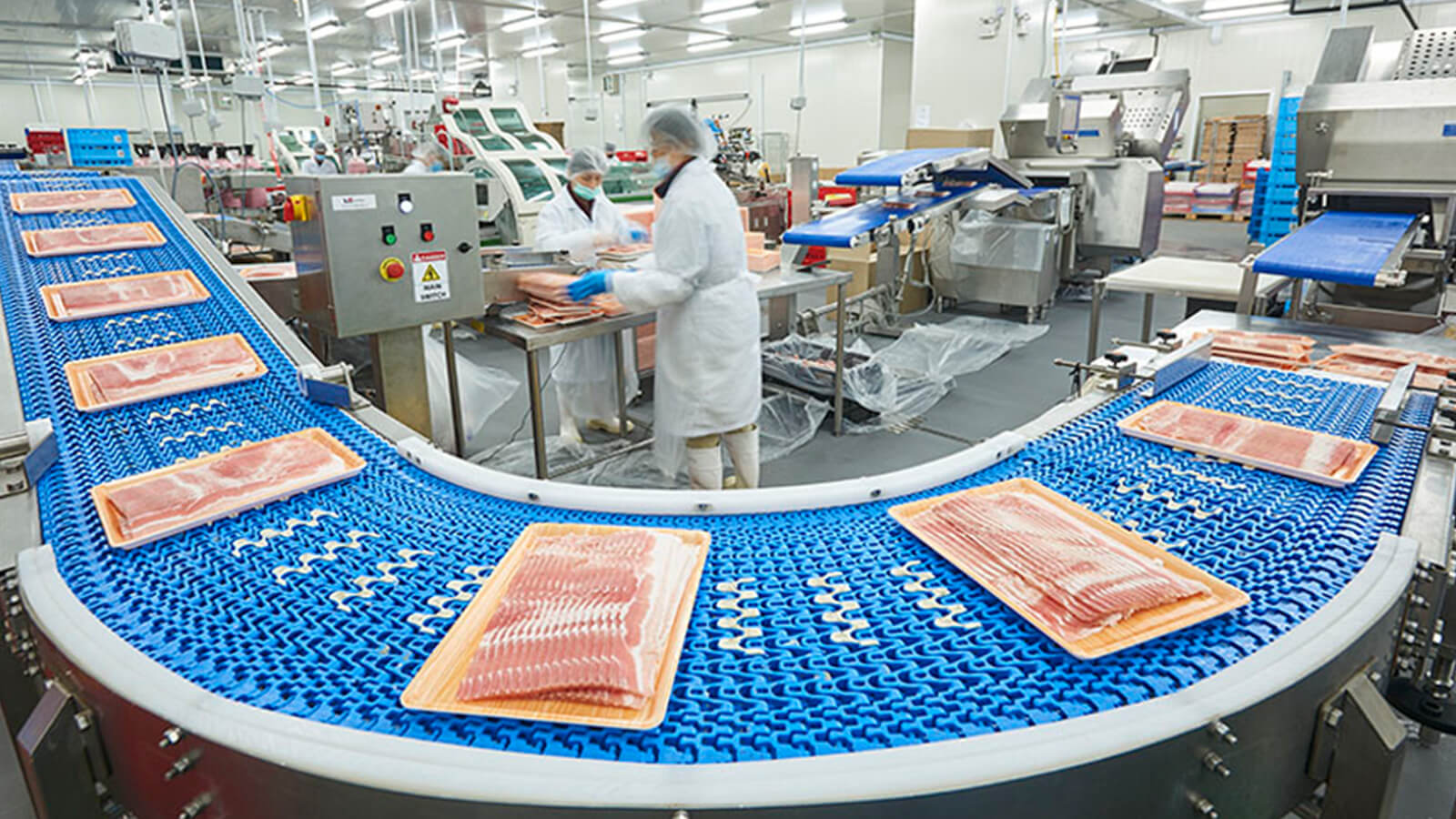 Fully automated and digitalised, the new production plant located in JTC's industrial estate is both advanced and hygienic. (Photograph: SPH)
Located in JTC's Jurong Industrial Estate, Tiong Lian Food Pte Ltd's new production plant boasts advanced automation and digitalised processes. It bucks the convention that transformation is difficult for traditional businesses in the food industry. In fact, the pork importer and distributor has not only expanded its business and significantly increased its productivity, but also created a work environment that is senior-friendly and allows employees to thrive.
Two generations working together to develop the family business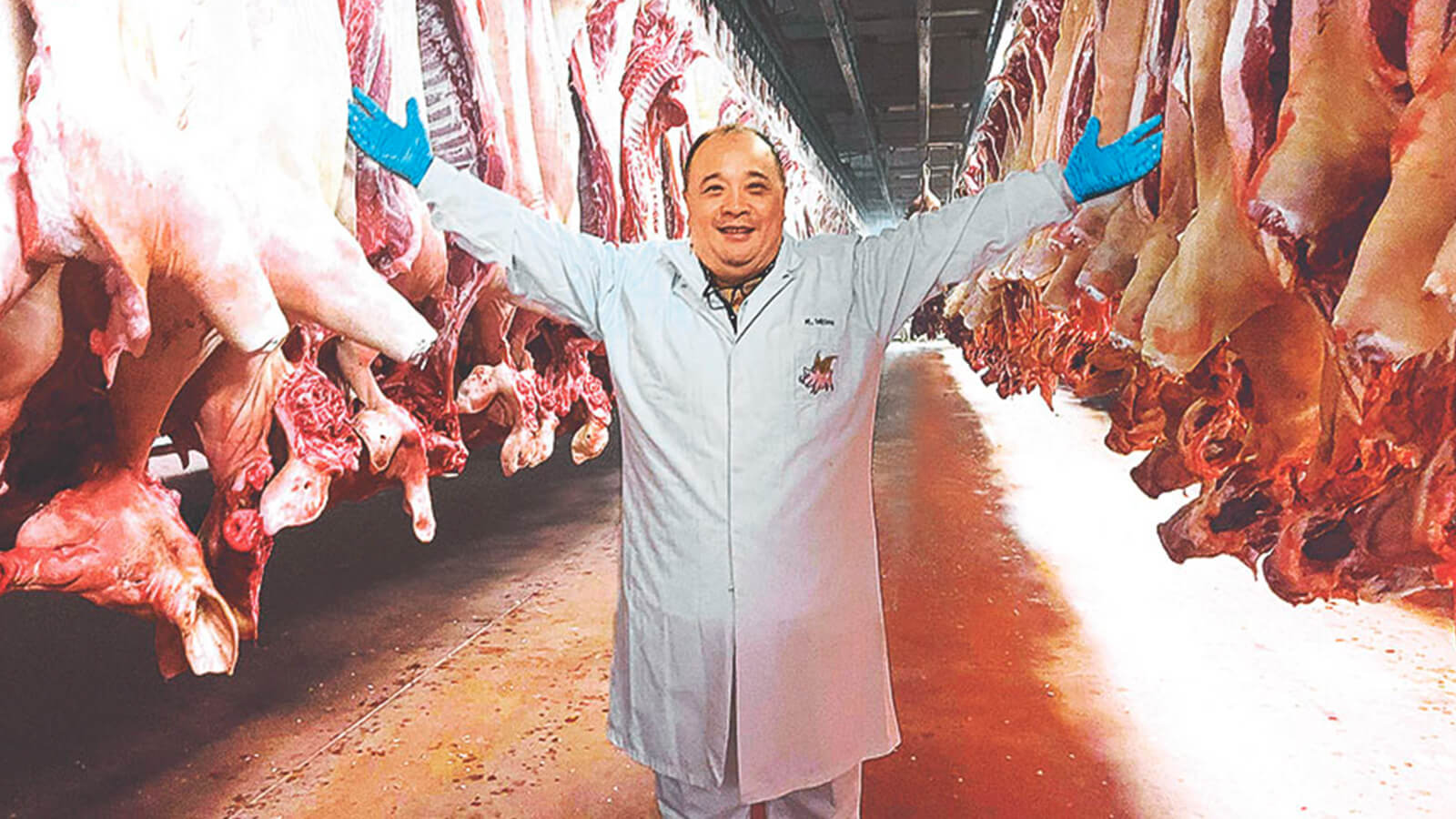 In recent years, Benson Teo has visited overseas raw pork suppliers and saw the feasibility and benefits of automation and digitalisation. The photograph shows his visit to a factory in Germany this month. (Photograph provided by the interviewee)
Benson Teo, 58, Managing Director of Tiong Lian, began to help his father buy and sell pork at their kampung home when he was 10. His two sons Larry and Kevin, 30 and 27 respectively, have since joined the company to assist their father and uncle Raymond Teo, 49, manage the business. This three-generation family business has continued for 47 years.
Tiong Lian now imports all kinds of pork products from many countries. The retailer-wholesaler is also supplying to more supermarkets, restaurants, and wet markets. The number of its employees has increased from just three in the past to 180 today.
"We used to do everything ourselves, but times have changed. The demand, cutting, refrigeration and storage of pork products have become more challenging and cannot only be done manually," Benson said.
He visited overseas raw pork suppliers and saw the feasibility and benefits of automation and digitalisation. To meet future challenges, he knew that Tiong Lian Food must embrace change. Even before the company moved to its factory at Pandan Loop in November 2020, it already had plans to invest in automation and digitalisation equipment for the new production plant.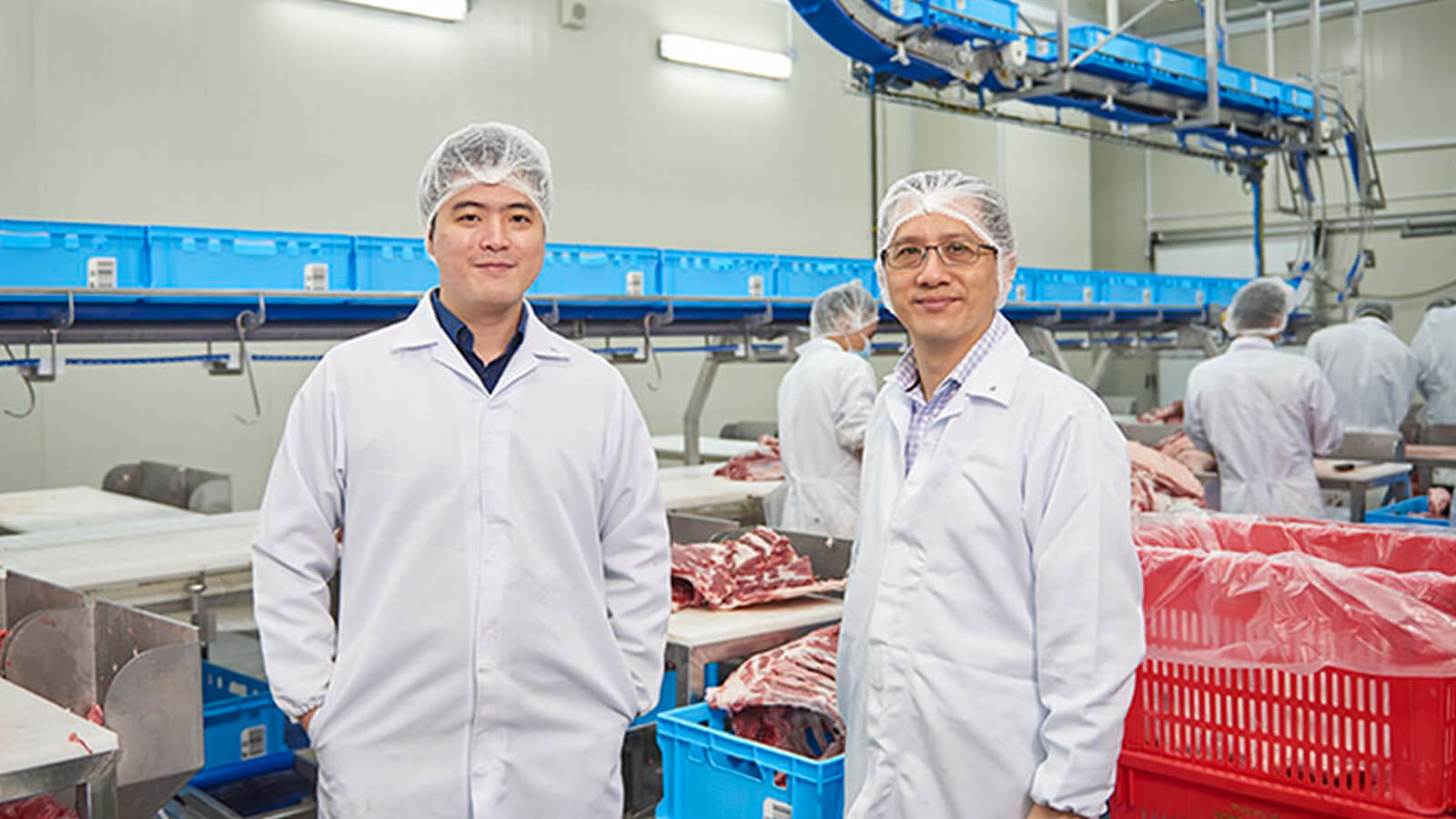 The third-generation managers of the three-generation family business, Kelvin Teo (left) and brother Larry Teo, share the consensus on digitalisation and automation with their father Benson Teo and uncle uncle Raymond Teo (right). (Photograph: SPH)
Kelvin, who is the business operations manager, also supported his father's idea. He added: "While automation and digitalisation cannot completely replace manual labour, they simplify the work, enhance the efficiency, and improve the work environment."
In January last year, to assist more companies to embark on the Industry 4.0 journey, JTC launched the Industry Connect initiative to connect SMEs with various government agencies and technology or solution providers. 1,000 companies have since participated in the initiative, among which 250 companies have commenced their transformation.
Achieving greater efficiency by reducing time-consuming and labour-intensive work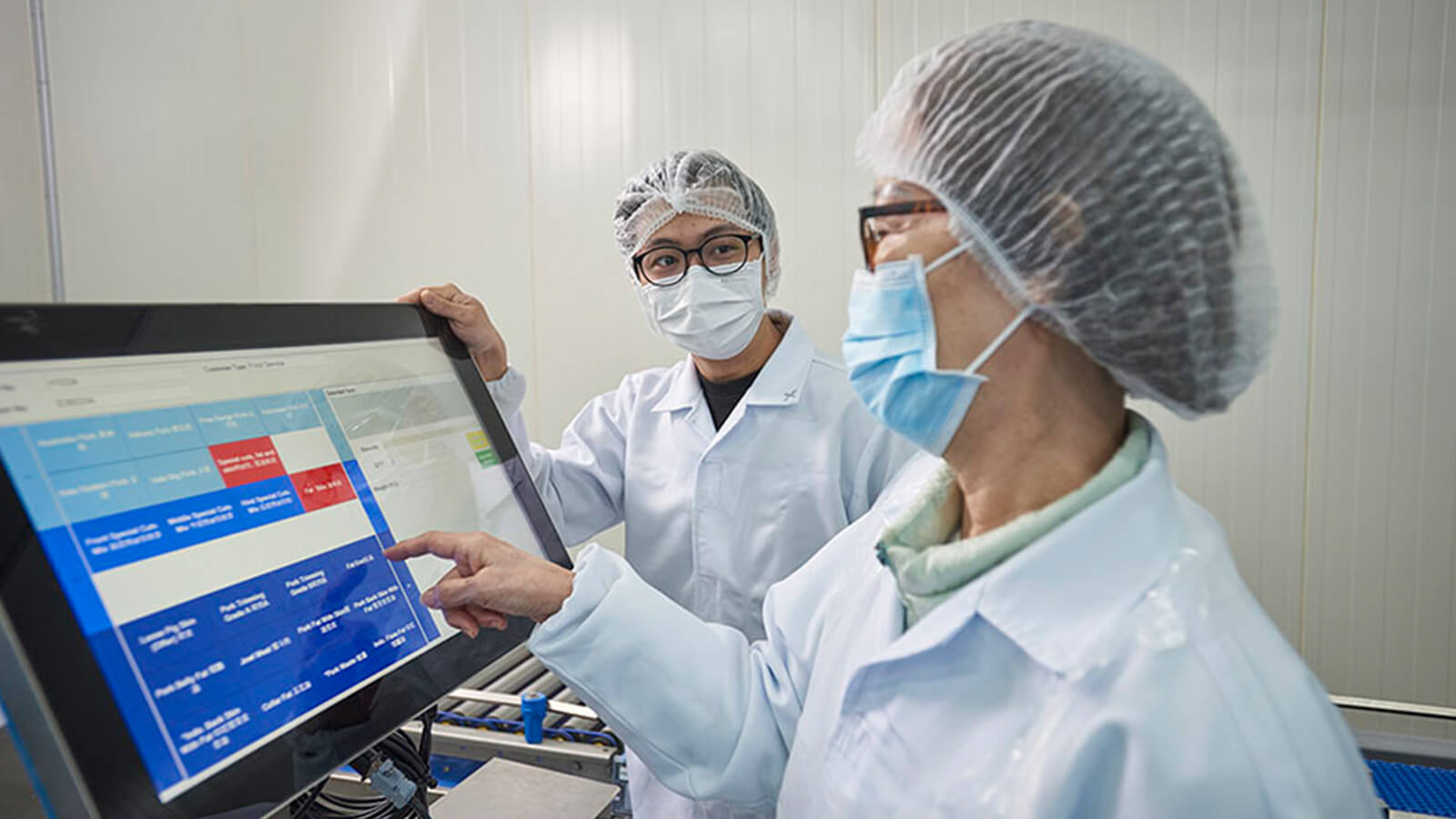 The digitalisation of the production plant benefits both the younger and older employees. Jon Khoo (left), the Production Supervisor, can accurately and easily check the inventory while the older employees have adapted and happily reduce their physical exertion. (Photograph: SPH)
Having incorporated automation considerations into the design of the new production plant, Tiong Lian invested $7 million to install automatic conveyor belts between different floors and workstations, set up suspended rail structures and a crate system to transfer raw pork, and purchase meat-cutting machines with infrared sensors.
Benson added that some of the workstations are also fully digitalised. For example, when the delivered pork supplies are checked, an ID point system automatically records the weight and quantity. Product information is stored digitally, so that employees need only to scan a barcode to access the accurate information.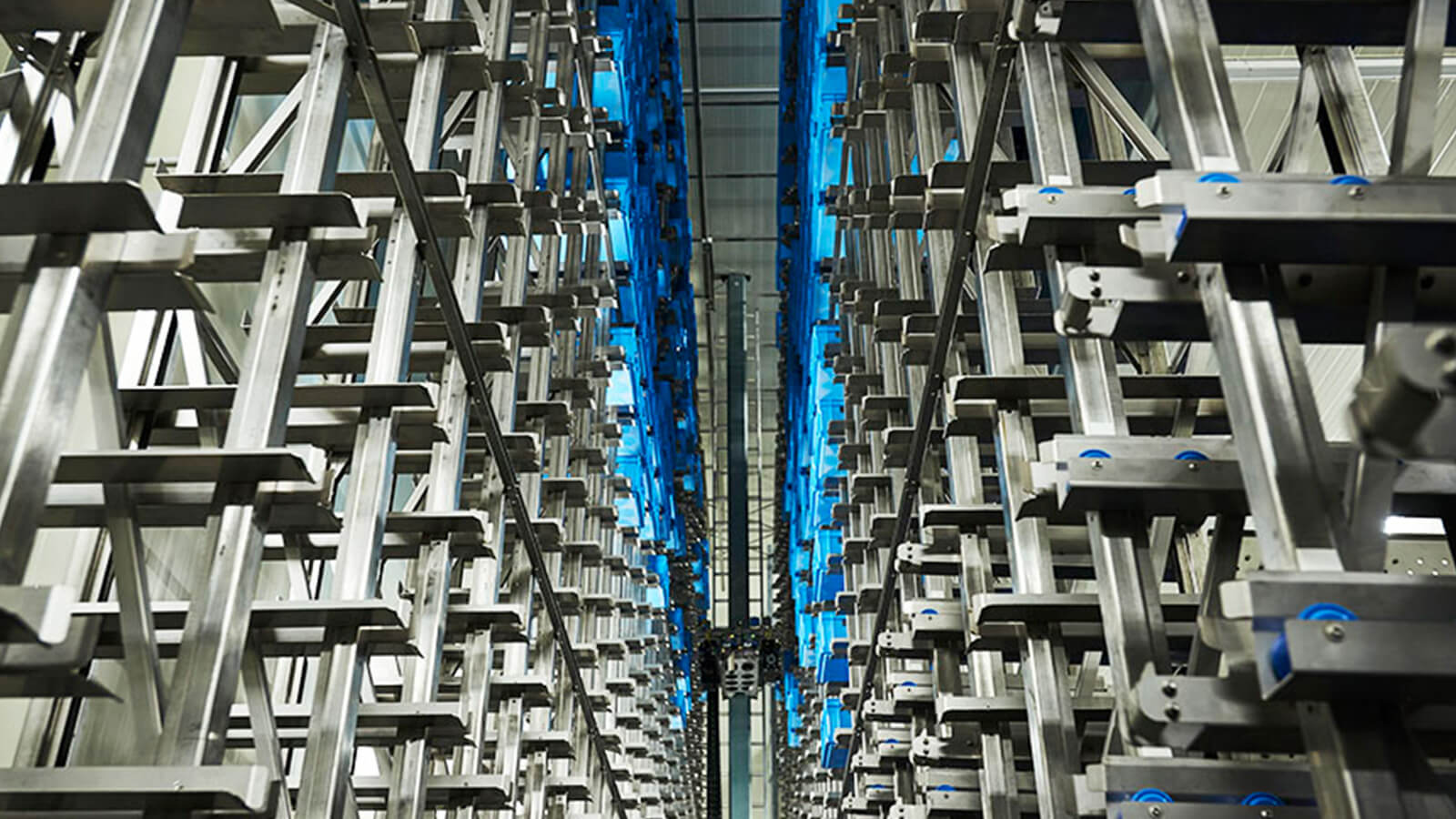 The production plant's crate system can automatically reverse as well as clean and stack the crates, eliminating the time-consuming and labour-intensive manual handling and cleaning by the operators. (Photograph: SPH)
Automation and digitalisation have significantly improved efficiency. "In the past, it was laborious for employees to transfer and hang up the raw pork, taking at least 30 minutes to push it into the chillers. With automation, this can be completed within five minutes, which can ensure greater freshness of the raw pork," Benson said.
The crate system can automatically transfer 2,000 crates of pork to different workstations daily. It also collects, cleans, and stacks the crates, eliminating the need for time-consuming and labour-intensive handling and cleaning by the staff.
Kelvin added that five or six butchers used to gather at one table to cut up the raw meat, and that it was exhausting to pass 35kg of meat from person to person. With the conveyor belt, they can concentrate on their respective meat-cutting responsibilities, allowing efficiency to double. "To cut 60 portions of pork side, it used to take two hours with all the butchers mobilised. Now, it can be completed in about an hour," he said.
Jon Khoo, 25, a production supervisor who has worked at Tiong Lian for five years, said that the computerisation of the pork orders and inventory enables him to "see the inventory in five minutes, unlike the time-consuming and error-prone method of counting and recording the items on paper whenever there was a change of shift."
Transformation benefits employees too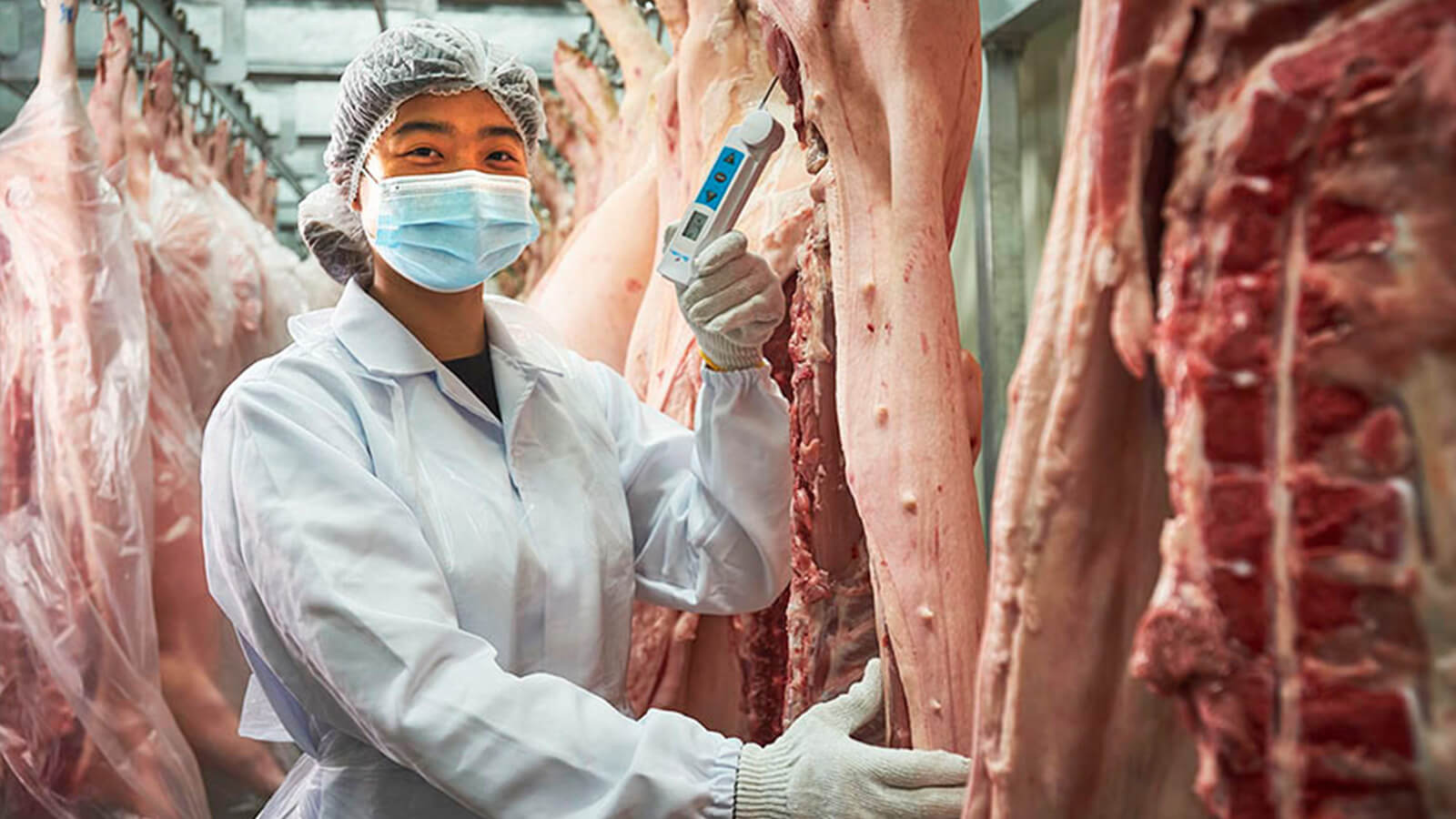 Tee Chai Xiu, Quality Controller, has benefited from automation and digitalisation. In the past, it was time-consuming to use thermometers to sample the temperature of the pork. Now, with automatic temperature control in the chillers, she only needs to do so at important gateways. (Photograph: SPH)
Kelvin said that the company mentally prepared its employees before embarking on its transformation. He personally provided them with on-the-job training and demonstrations. "We asked the technology providers to simplify the application of the solutions, and our employees learnt to operate the systems within a day. We also wanted simple system designs, such as large push buttons so that older employees will find them easy to use," he said.
Kelvin added that the 15% of employees who are aged between 60 and 70 have adapted very well to the reduction of labour-intensive work. In fact, after the transformation, the company is better positioned to hire older employees. Since September this year, it has hired seven older employees to take on meat-cutting, packaging, machine operations and cleaning roles.
Tong Lian is also able to attract and retain talents. Employees now have the opportunity to expand their work capacities too.
Quality controller Tee Chai Xiu, 25, has worked at Tiong Lian Food for almost five years. She recalled that when she first joined the company, she had to record the temperatures of the pork every four hours using thermometers, taking an hour each time.
"Now, the new production plant is hygienic and advanced, and the chillers have automatic temperature control. I can tell from the computer whether the temperature is cold enough, and sample the temperature at important gateways," she said. She currently has the extra capacity to undertake the additional challenge of managing a group of staff in food security and quality control, and she finds her work more fulfilling.
Translated from the original article,【智造新商机系列】传统食品业转型 老板员工皆受益 , zaobao.sg, 26 October 2021 by JTC, any errors please check back with JTC.