Singapore's first food flavour manufacturer uses technology and collaboration to keep up with changing tastes
Within KH Roberts' sprawling factory space along Buroh Lane, an enormous poster titled "The Chemistry of Flavours and Aromas" is plastered on the wall of a laboratory.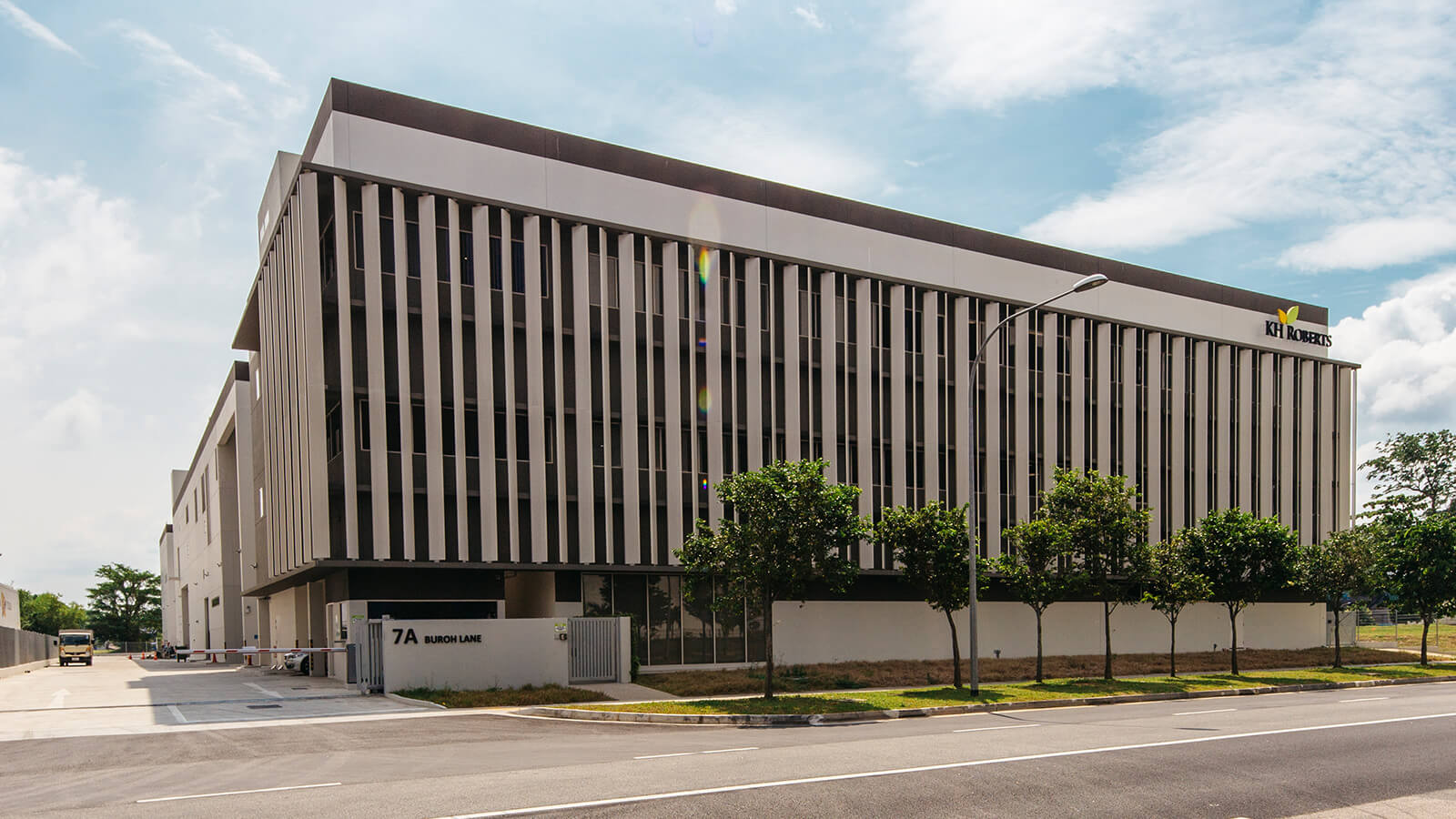 KH Roberts' new factory space in Buroh Lane
It details the various aroma compounds that make up brewed coffee – from guaiacol's smoky notes, furaneol's caramel sweetness to acetaldehyde's fruity whiff, all of which can be found in nature. Finding the right flavour mix for a product, as the poster shows, is a precise science.
As Singapore's very first food flavour manufacturer founded in 1968, KH Roberts has created thousands of flavours for food and beverage manufacturers around the world. It was one of the first in the industry to develop and produce encapsulated flavouring, a technique adapted from the pharmaceutical industry for the controlled release of flavours, such as by adding water. This sparked the massive popularity of instant 3-in-1 beverages in the region.
The home-grown SME stays adaptive by tapping technology and collaborating with various partners for flavour innovations.
Its shiny new integrated manufacturing facility features automation technology that has helped the company meet the demands of producing for large multi-national corporations and local SMEs, while customising to their individual needs.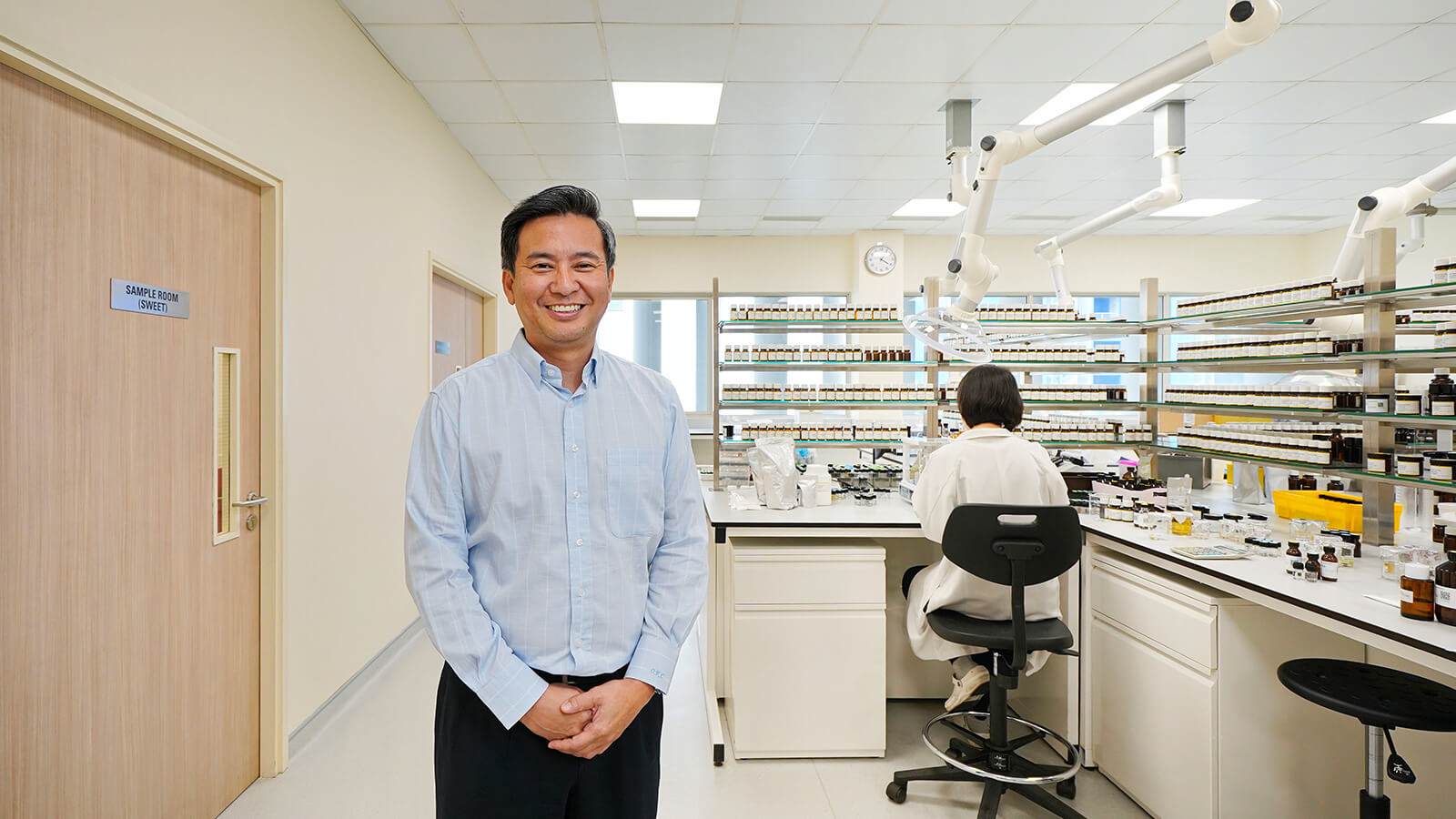 Dr Peter K.C. Ong, CEO of KH Roberts in the Creation Laboratory (Sweet), where sweet flavours are concocted
One core tool is an automated liquid distribution and dispensing system, where more than half of its materials are dispensed in precise quantities. Workers no longer need to manually pour materials by hand and instead feed these onto the production line with a simple push of a button. This lowers error rates and leads to "quicker, more accurate and consistent" production outputs, said CEO Dr Peter K.C Ong.
The facility, completed in 2017, also combines the company's headquarters with an R&D facility and pilot plant. "We now [offer] a full suite of services, which is among the best that the industry has to offer, and that makes all the difference," said Dr Ong.
Food scientists bring new flavours to life in one of two integrated creation laboratories, named Sweet and Savoury, from which an assortment of aromas from all types of food and beverages greets visitors. There is even a sensory evaluation room where one can select the right product by neutralising possible biases, for example, the influence of colours (bright vs pale orange for orange coloured soda, for instance).
At the large pilot trial plants, workers are busy with product development trials and small batch testing. This is where they assess how well flavours work in final products such as baked goods, beverages and ice cream.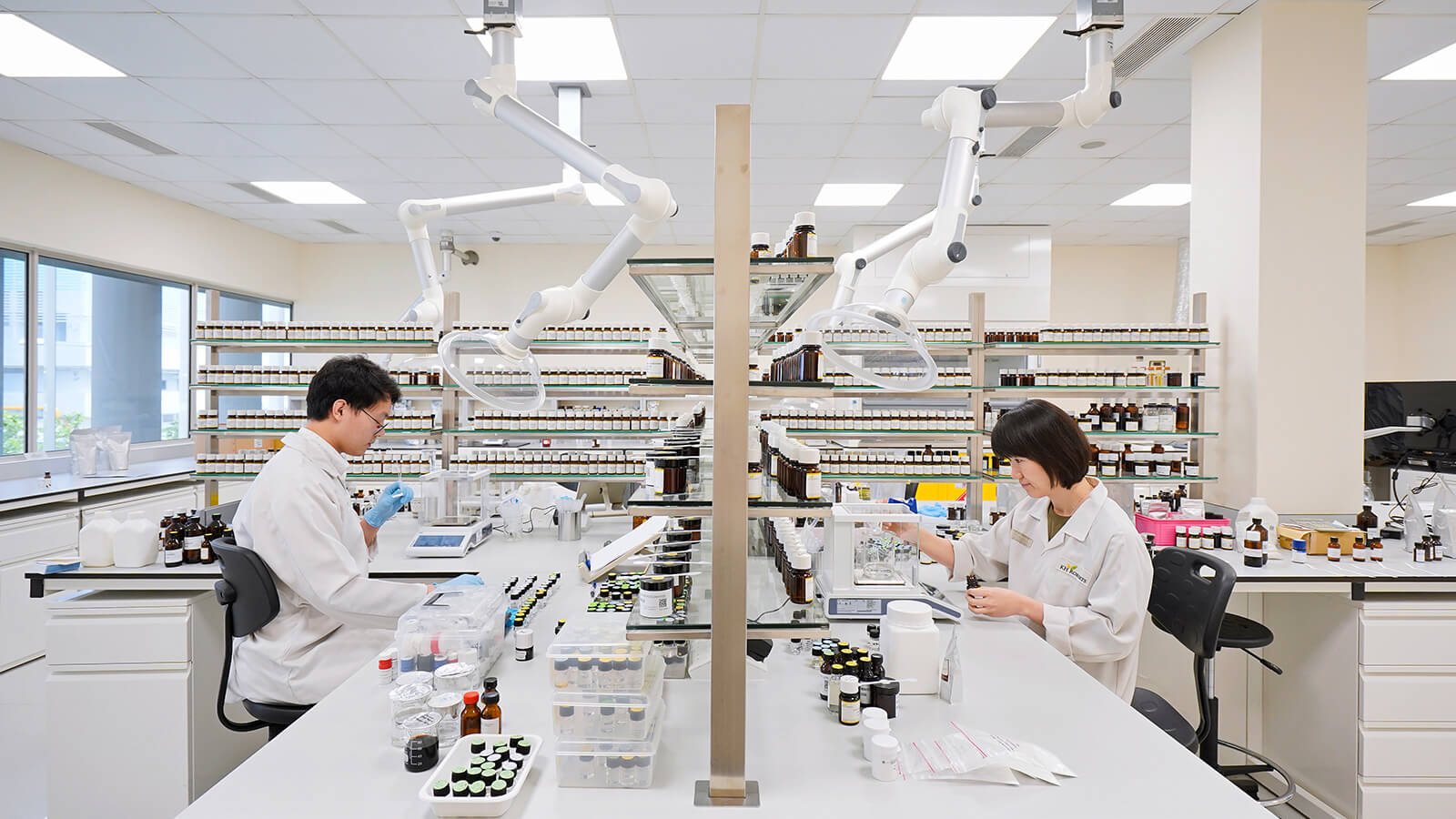 Flavourists at KH Roberts develop new flavours that could be brought to market
By whipping up exciting new flavours and improving products' speed-to-market, KH Roberts opens up brand new market segments to fuel its growth.
To enable a "cross-pollination" of ideas, KH Roberts works with a diverse network of partners, such as local and regional institutes of higher learning, private companies, startups, customers, and public research agencies.
While external partners get to use KH Roberts' collaborative space, KH Roberts can in turn tap these organisations' research expertise to develop new ideas for flavours. Much of this work remains confidential, as KH Roberts focuses on launching the next big product, said Dr Ong.
On the automation front, he noted that this is just "phase one" of KH Roberts journey. The company plans to introduce more robotics over the next two years, to cut down on repetitive and physically demanding tasks such as lifting and transporting heavy containers at the warehouse.
With these upcoming plans and a continued focus on collaboration and innovation, Dr Ong is optimistic about what the future holds.
KH Roberts' revenue has more than doubled in the past six years and it is eyeing a bigger slice of the ASEAN pie. Currently, it has sales offices in Malaysia, Thailand, Indonesia and China, and manufacturing facilities in Indonesia and Thailand.
With customers paying more attention to their health and the environment, "future foods" and plant-based options are becoming the next big trend, said Dr Ong. A "vibrant startup scene in the agrifood tech space" will open up opportunities for his team as more companies explore new sustainable foods.
KH Roberts is already looking into collaborations with some startups involved in waste valorisation and other new research areas, driving its thirst for new knowledge applicable to the future development of flavour manufacturing.
To develop its talent pipeline for present and future projects, the company supports student product development competitions and takes in interns from universities and polytechnics.
Graduates looking to join the company must show passion, a love for food, and a "good nose," quipped Dr Ong with a laugh.