3 innovative testbeds at Launchpad
JTC's LaunchPad developments are home to a vibrant ecosystem of innovators and enablers across emerging sectors, including agrifood technology, sustainability, and mobility. LaunchPad is designed for easy plug-and-play setups, such as the Shipping Container Hotel, which has two pop-up hotel rooms at LaunchPad @ one-north. Since 2015, LaunchPad has supported more than 1,300 startups and comprises seven blocks that offer modular units of varying sizes to suit the requirements of early-stage startups and enablers.
Beyond infrastructure support, JTC curates a well-balanced ecosystem with the right partners that can support founders in their entrepreneurship journey and providing start-ups with a live environment to test new technologies and business concepts; all with the aim to help start-ups to accelerate their development. Here are some of the latest testbeds at LaunchPad that focus on wellness for its users, whether it's a chill zone to take five minutes to meditate, a private space to get a boost of endorphins or a sanitised area for nursing mothers.
Incorporating a wellness practice into your daily routine
Medistation aims to offer affordable and convenient micro services that can be seamlessly integrated into our hectic urban lifestyles. The solution? A wellness pod — a plug-and-play zen sanctuary for fuss-free quick meditation sessions. An oasis of calm amidst everyday chaos, the pod will be equipped with sound-proof panels, light music, and soft lighting.
Medistation is a portfolio company of StartupX, an accelerator housed in Blk 79 LaunchPad @ one-north. Medistation enrolled into StartupX's 1-year acceleration programme in August 2022. "Their team has been with us every step of the way, offering invaluable mentorship that's helped us sharpen our business strategy. They've also played matchmaker, connecting us with key partners that have been instrumental in our growth," says founder Mr Allan Wong.
"We decided on one-north because it's just buzzing with start-up energy. There are so many opportunities for networking, teaming up with other start-ups and participate in cool events. Plus, there are so many experienced founders and mentors around to give advice." - Medistation founder Mr Allan Wong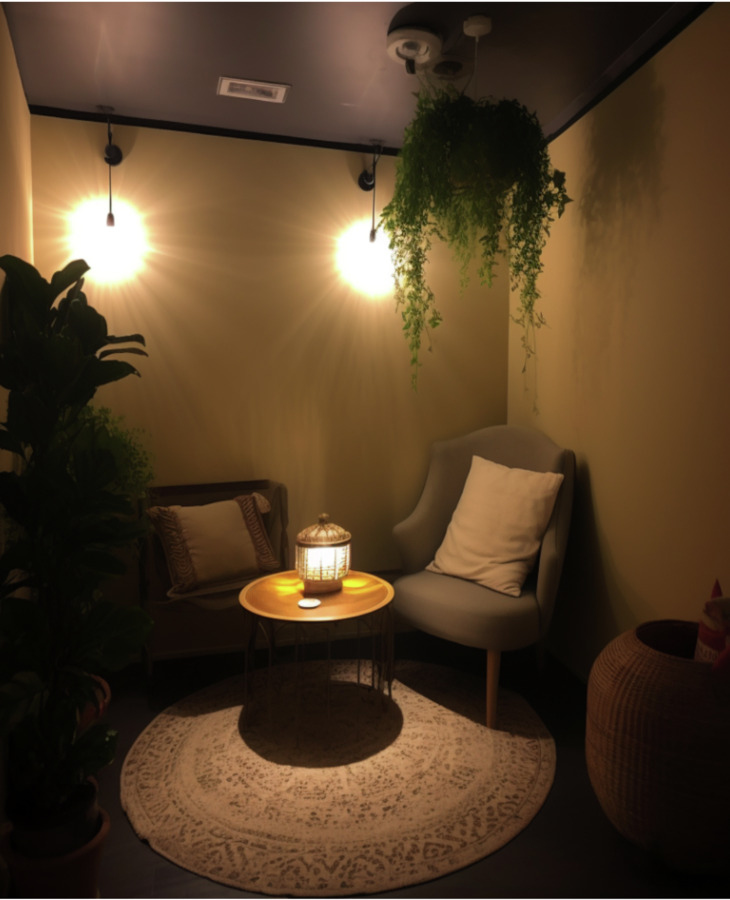 Medistation is an accessible sanctuary for fuss-free quick recharge sessions.
Depending on the location, the cost to use a wellness pod will range from 12 to 20 cents per minute. Users can experience pure tranquillity in the air-conditioned space equipped with Bluetooth speakers, enabling them to connect to their preferred guided meditation track or music. Each pod also features a special scent and theme, so users can have different experiences with different pods.
The start-up is currently developing an app to help users access the Wellness Pod and suggest other wellness services provided by other companies like spas or meditation studios. "We're up against some old stigmas surrounding mindfulness and meditation. A lot of folks still view these practices with scepticism, and we're working hard to shift that mindset," adds Mr Wong.
Your private gym without spending big bucks
"I wanted to get fitter but didn't want to commit to a costly gym membership and I preferred not to use a public gym due to shyness as well as not wanting to wait for equipment. Buying equipment would waste too much space at home and it's not like I'll use them every day," shares Mr Damian Chow, founder of The Gym Pod.
Since its launch in 2018, the test-bedding at one-north allowed Mr Chow to improve on the operating systems and receive feedback from users to establish the core features to focus on. "In the initial months, we did not have a mobile application and the pod was not fully automated. We had to make manual adjustments for every booking, even those occurring at 3:00am," says Mr Chow.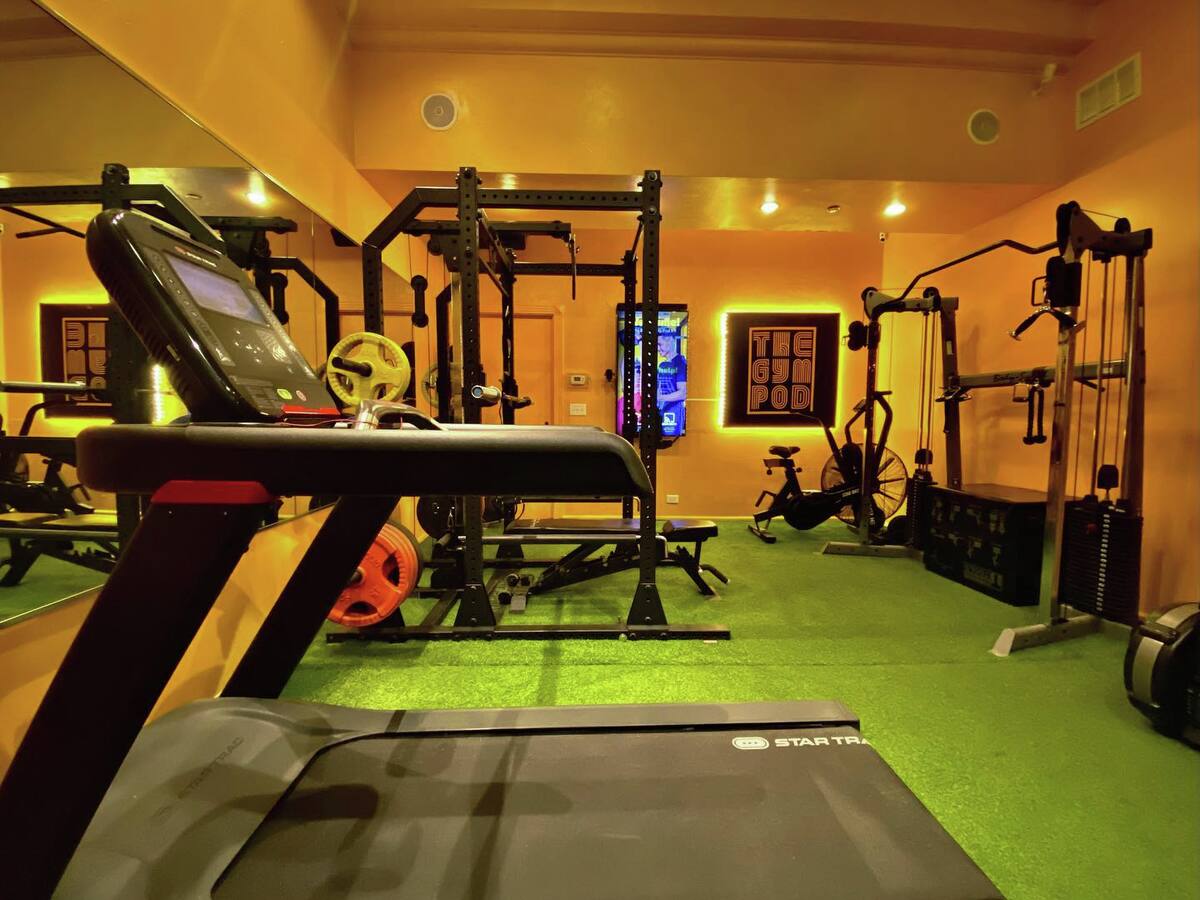 As a franchise, there are over 50 gym pods in Singapore. The company has expanded to Chicago and in the process of opening more locations in America.
Now The Gym Pod has launched smart solutions — all users need to do is download the app, book a pod and proceed to unlock the fully equipped pod that is available 24/7. No membership fees and no cancellation fees. There's also the added benefit of following a training workout on the smart mirror if users are unsure of how to train independently. And users can pay extra when they sign up for personal and semi-private training with certified instructors.
Another exciting evolution of the business is different types of pods to cater for larger groups and different sports, it's no longer limited to strength training. The Rumble Pod is a mixed-martial arts concept, the Spin Pod is for HIIT Cycling, the Grit Pod for functional training and the Flow Pod is dedicated to class-based fitness such as martial arts, dance, barre, and yoga.
"We have evolved from being a shipping container gym to providing training services via our app and smart mirrors in fully automated pods. Now, the experience in the pod is more customisable by the user" - Mr Damian Chow, founder of The Gym Pod

Clean and comfortable nursing rooms for mothers
Local start-up Go!Mama has tested its smart self cleaning lactation pods at LaunchPad, and has an app to help users locate lactation pods and nursing rooms across Singapore. "After the birth of my daughter in 2019, I had to return to work and be out and about. Breastfeeding became really challenging then. It was so difficult to find a private space to express milk or breastfeed," explains Ms Vivian Lee, co-founder of Go!Mama.
Launched in March 2021, Go!Mama's free-standing lactation pods provide a good plug-and-play option if building owners face space constraints within their premises. The smart lactation pods use SingPass to verify the mother's identity and use automated ultraviolet light to disinfect the space.
"A lot of lactation spaces are linked together with toilets. Mothers are not prepared to use it because it smells like a toilet. It's not hygienic and not conducive while you are trying to feed your baby," shares Ms Lee. Based on user feedback, the design and features of the pods now incorporate improved lighting, seating and air-cooling system. Since its pilot with five pods, Go!Mama has expanded to set up pods at community centres, corporate offices and conferences.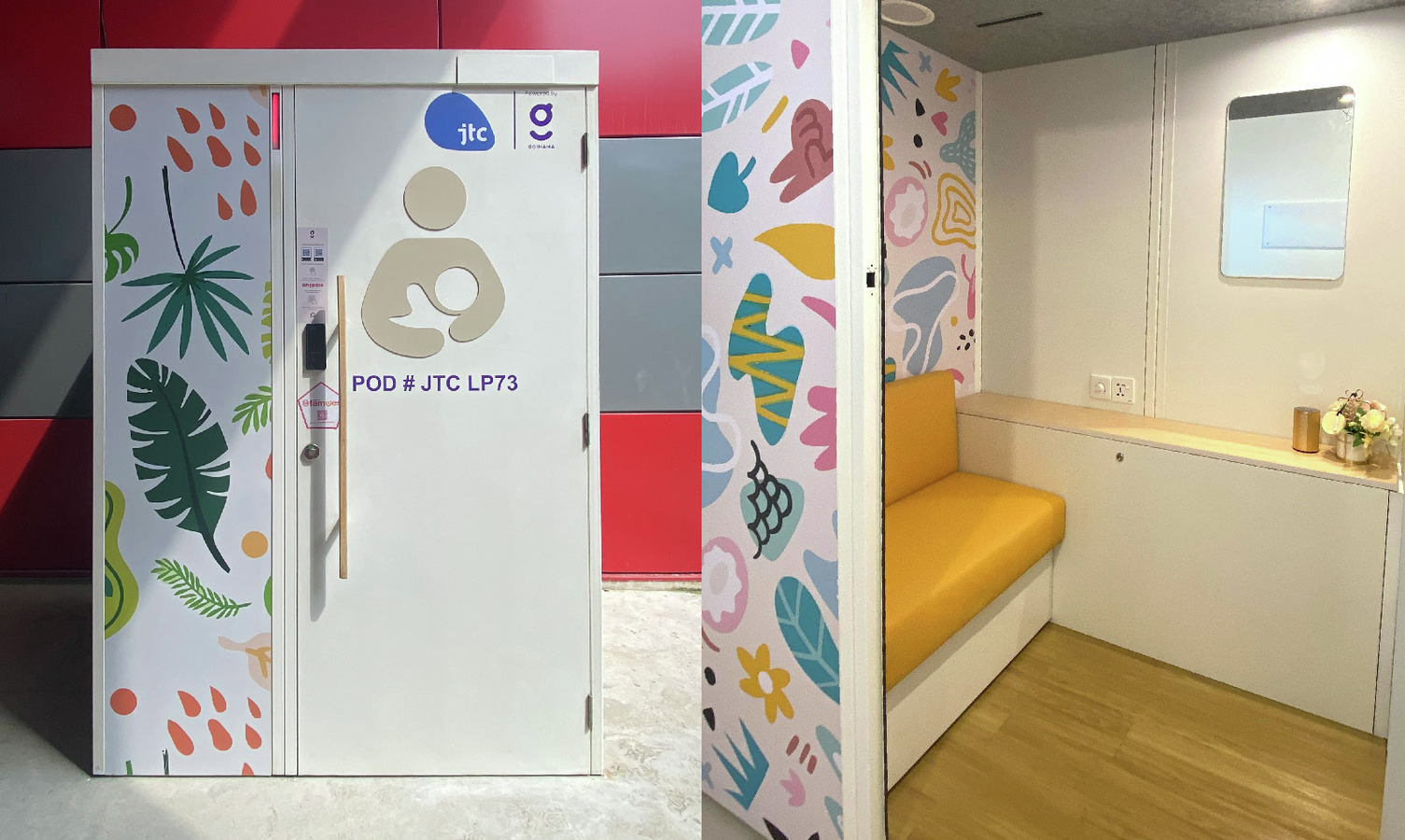 Go!Mama will expand its services with digitally-enabled nursing rooms, including Biopolis at one-north, where users can check on occupancy via the wayfinding app.
LaunchPad supports start-ups with more than a office location, but also offers a slew of additional resources as they grow and innovate. Want to be part of LaunchPad? Learn more here.