Changemakers design cities of the future at Singapore's advanced manufacturing hub
From experimental kitchens to microfactories, innovators at Jurong Innovation District — Singapore's advanced manufacturing hub — are creating blueprints for living in future cities.
City planners across the world face tough challenges ahead. The global human population is set to grow to 10 billion by 2050, increasing demand for food security, sustainable manufacturing and energy resilience.
Rising to this task is AUDACITY, an innovation sandbox, community and movement in the heart of Jurong Innovation District (JID). Its goal? To empower the younger generation to develop new technologies from the ground-up and create prototypes of what cities could look like 20 to 30 years from now.
A peek into the future: SLICE and mFac
AUDACITY — short for Alternative Universal Design of a City — is the brainchild of two like-minded individuals: Mr Ng Lang, former CEO of Singapore's industrial master planner and developer JTC, and Mr Taizo Son, renowned entrepreneur and CEO of social impact collective Mistletoe.
Mr Atsushi Taira, Managing Director of Mistletoe Singapore, recalls the serendipitous meeting between Mr Ng and Mr Son at a future cities conference: "We heard about this unique project to build a city of the future from scratch in Jurong and we decided to do something together."
To envision alternative city designs, AUDACITY uses an approach called 'backcasting'. "We start with hypotheses about the future, and from there, we identify and develop technologies and solutions that connect the future to the present," explains Mr Taira.
Two projects at JID—enabled by private-public partnerships—offer a glimpse of this approach in action: farm-to-fork experimental kitchen SLICE, and open-access makerspace mFac.
SLICE: Reimagining the future of food
In designing a future city, AUDACITY's founders started with the most essential building block: food.
"Our first hypothesis is that farming should be the centrepiece of city design because of two universal human needs: food security and being with nature," says Mr Tan Yang En, Co-Lead of AUDACITY at JTC.
SLICE offers the community a platform to test game-changing ideas and technologies that will impact the future of food and agriculture.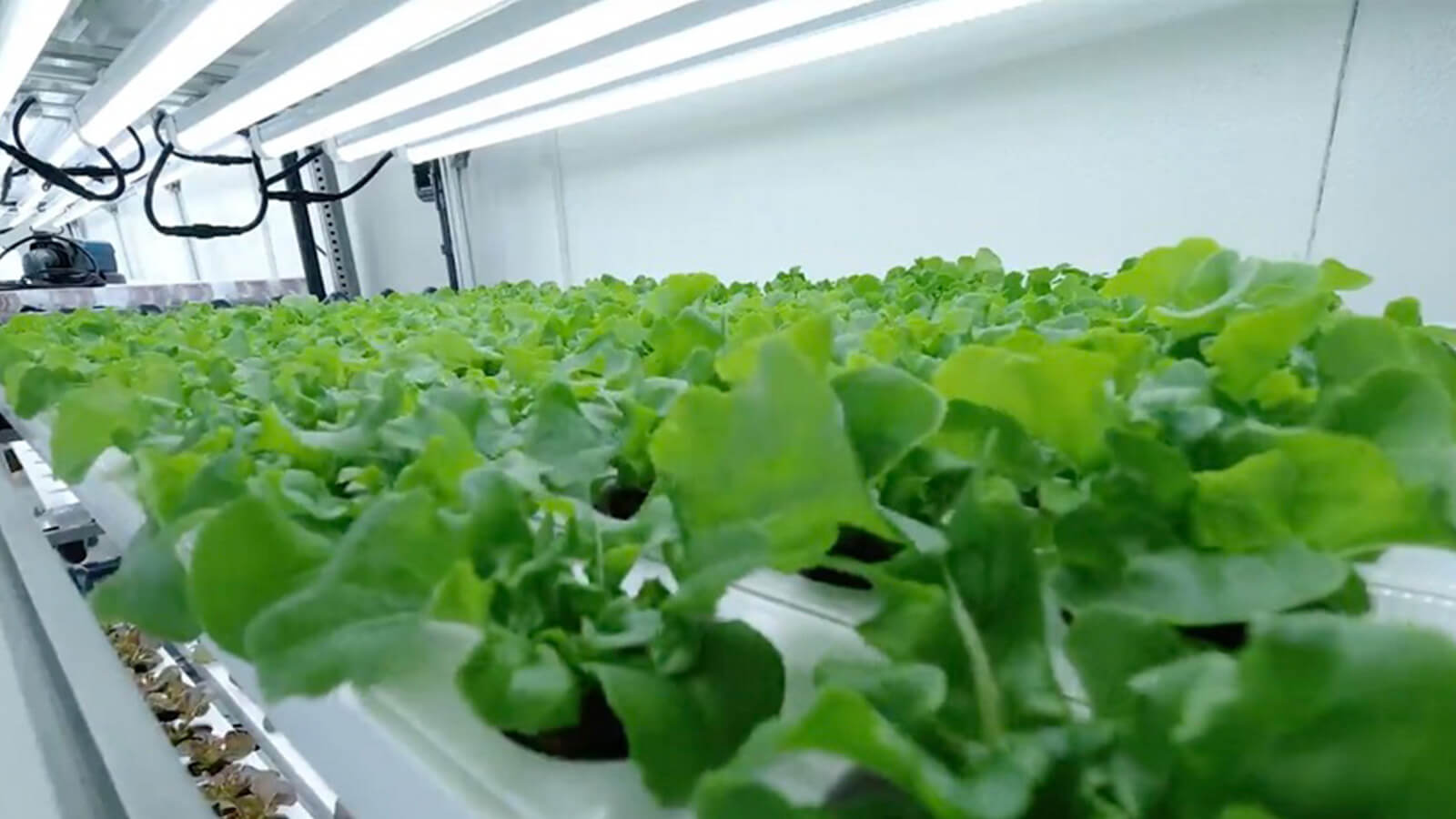 Inside the Alesca Life container farm at AUDACITY Innovators' Playground
Its prototype farm-to-fork kitchen brings together urban farming hydroponics, collaborative robots, and smart composting and recycling solutions. Collaborators at SLICE include cutting-edge agri-food companies such as Alesca Life, which was named "Agri-tech Start-up of the Year" at 2019's World Economic Forum.
"We look at all processes, from production, to logistics, to preparation, to consumption and even food waste recycling," explains Ms Janice Yeo, Project Manager at AUDACITY.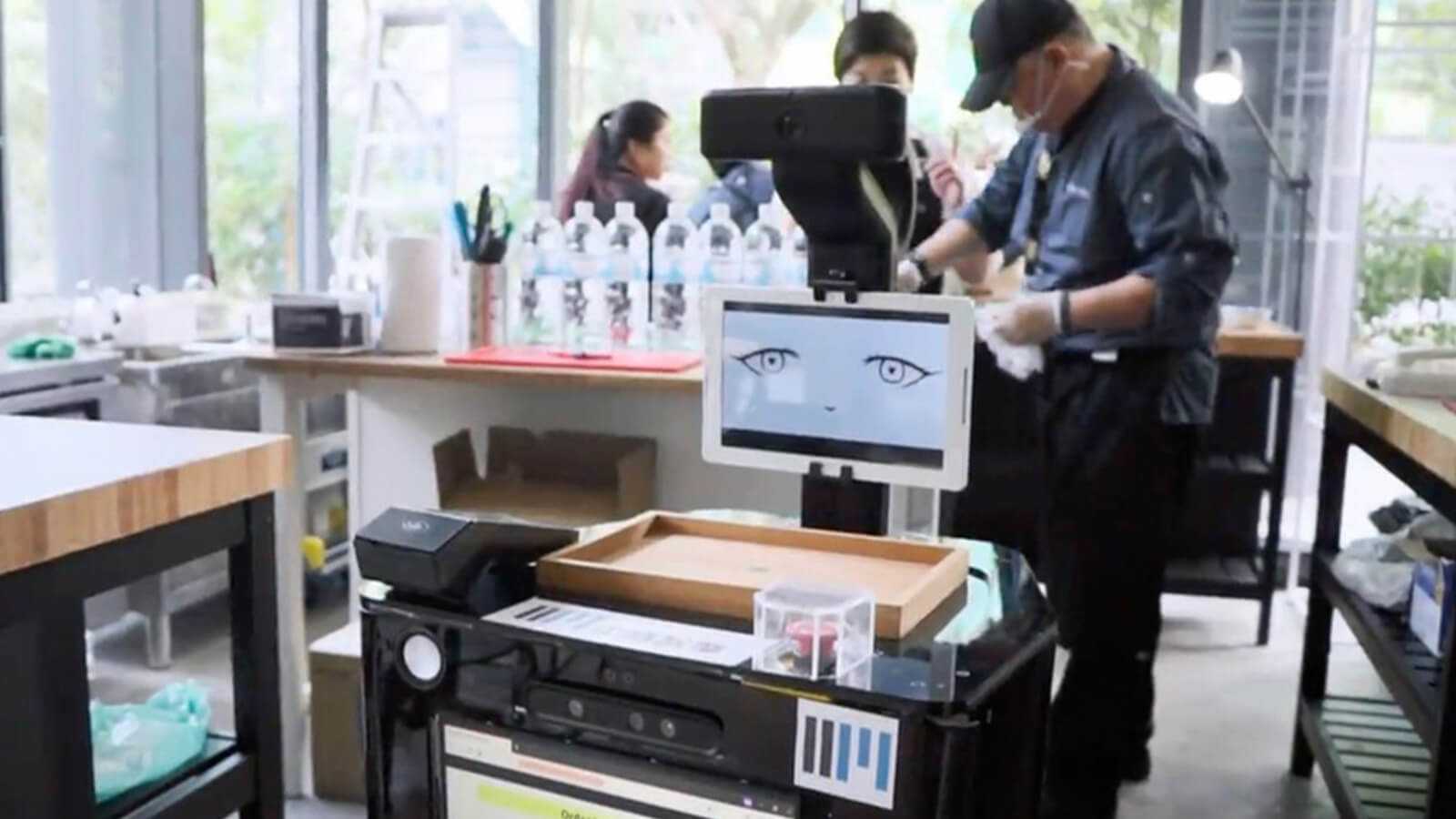 Food ordering robots are one of the experimental technologies deployed in SLICE
From initiatives to strengthen local input self-sufficiency to innovations that help up upcycle food waste, SLICE aims to make farm-to-fork solutions decentralised and accessible to communities in residential estates, schools and urban spaces.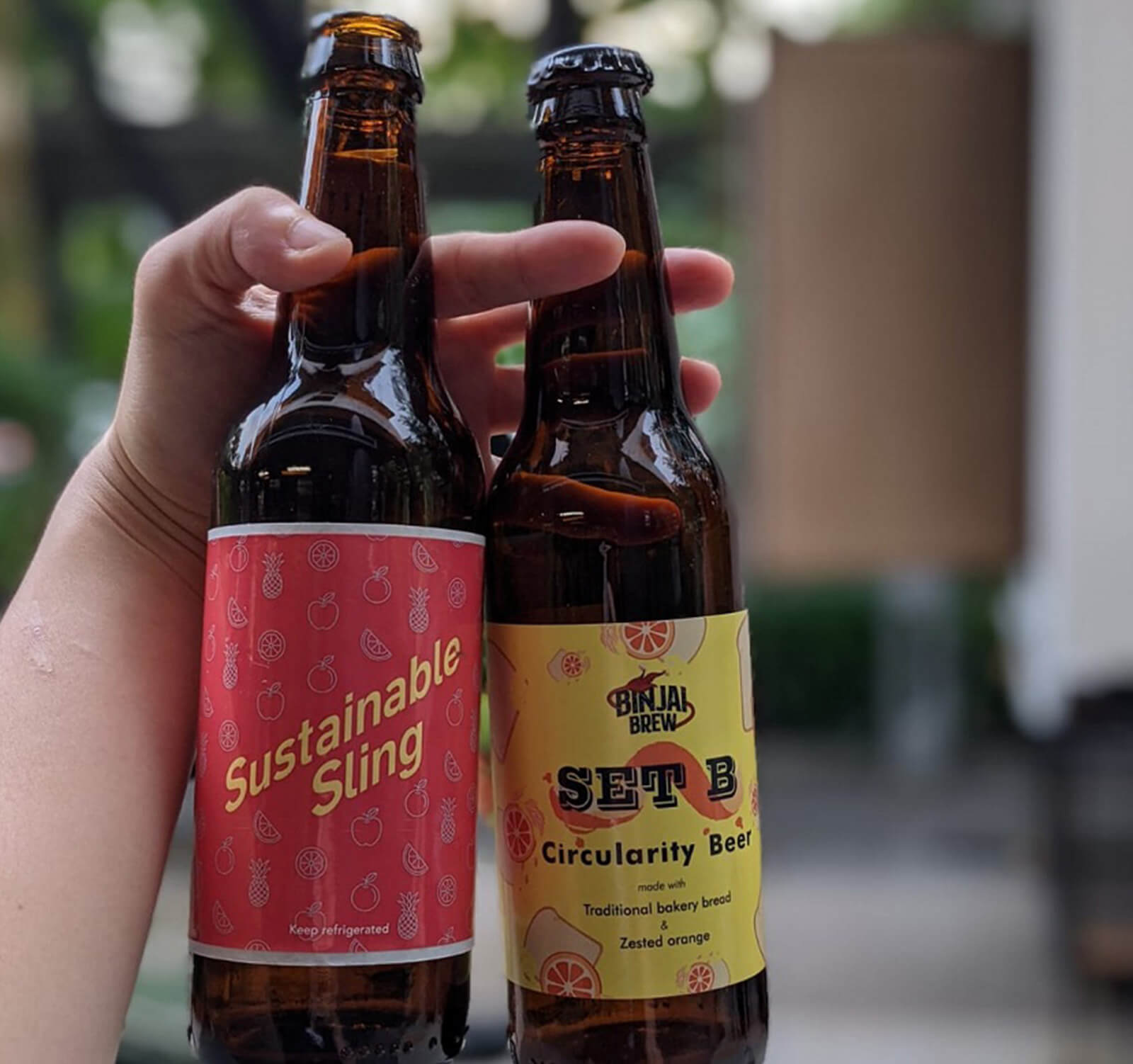 "Circularity Beer" and "Sustainable Sling"; made from waste such as fruit peels and off-cuts of bread
Apart from reducing our carbon footprint and integrating the benefits of nature into lifestyles, SLICE's agri-food innovation decentralises food production, creating localised food systems that are community-driven. This gives us greater control over our food supply chain, ensuring food security for all.
mFac: Redefining the future of home-made products
Another building block of AUDACITY's future city design is manufacturing, and what better place to do it than at the heart of Asia's advanced manufacturing (AM) hub, JID?
"Our next challenge is to empower people with the means of production. We're doing this by creating a microfactory in every community, giving people the tools and equipment to build what they want," says Mr Taira.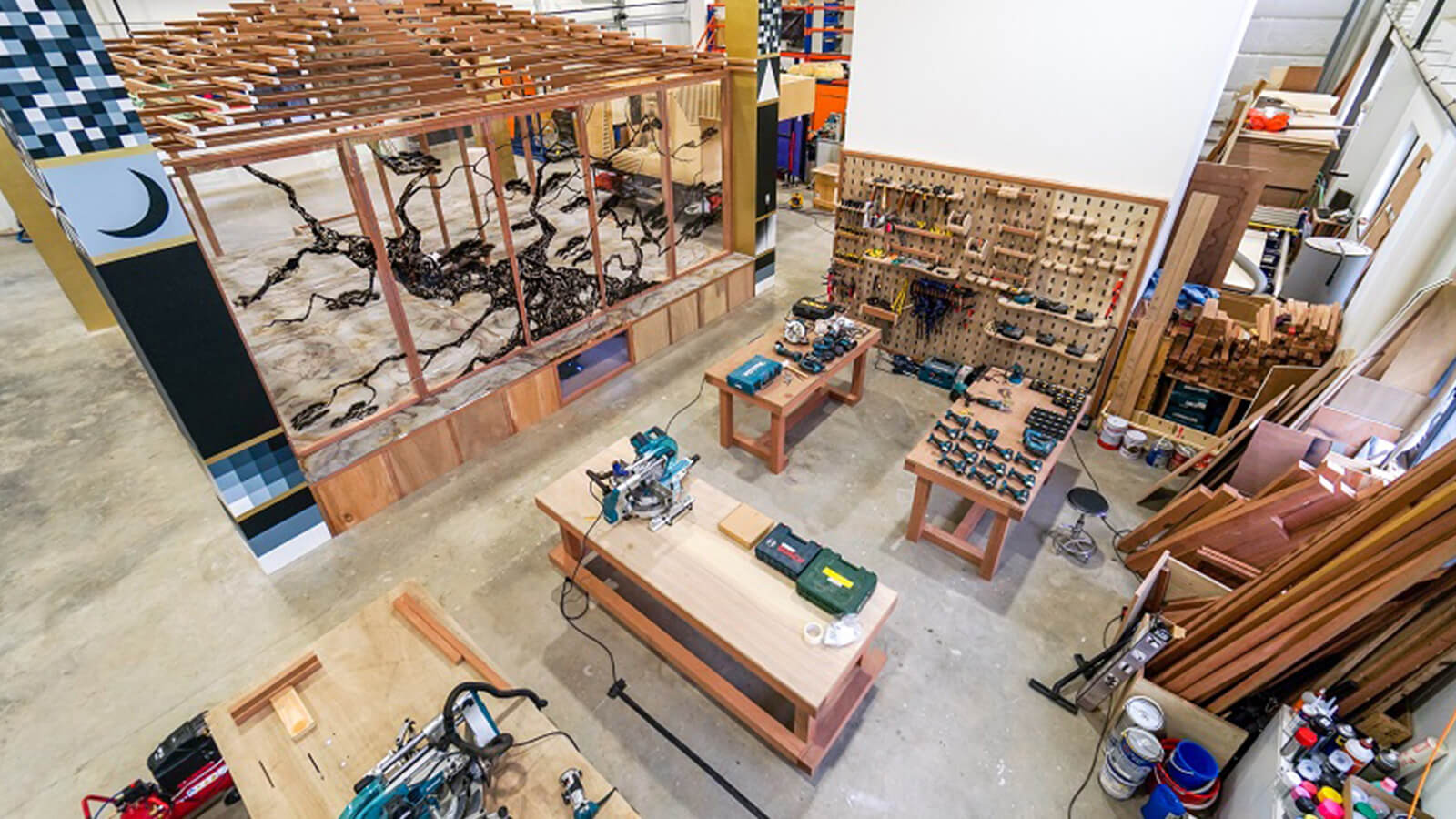 Advanced manufacturing lab mFac gives community members access to shared equipment
AUDACITY's microfactory is an experimental co-sharing makerspace called mFac. This next-generation makerspace and creator studio redefines what is possible for do-it-yourself prototypes.
The testbed's impressive facilities include one of the largest 3D printers in Asia, a 3D scanner, precision engineering CAD software, additive manufacturing machines, as well as material hacking capabilities. Innovators at mFac also have access to solutions from technology companies such as IDSG, a precision engineering, thermal and fluidic dynamics, automation and robotics firm.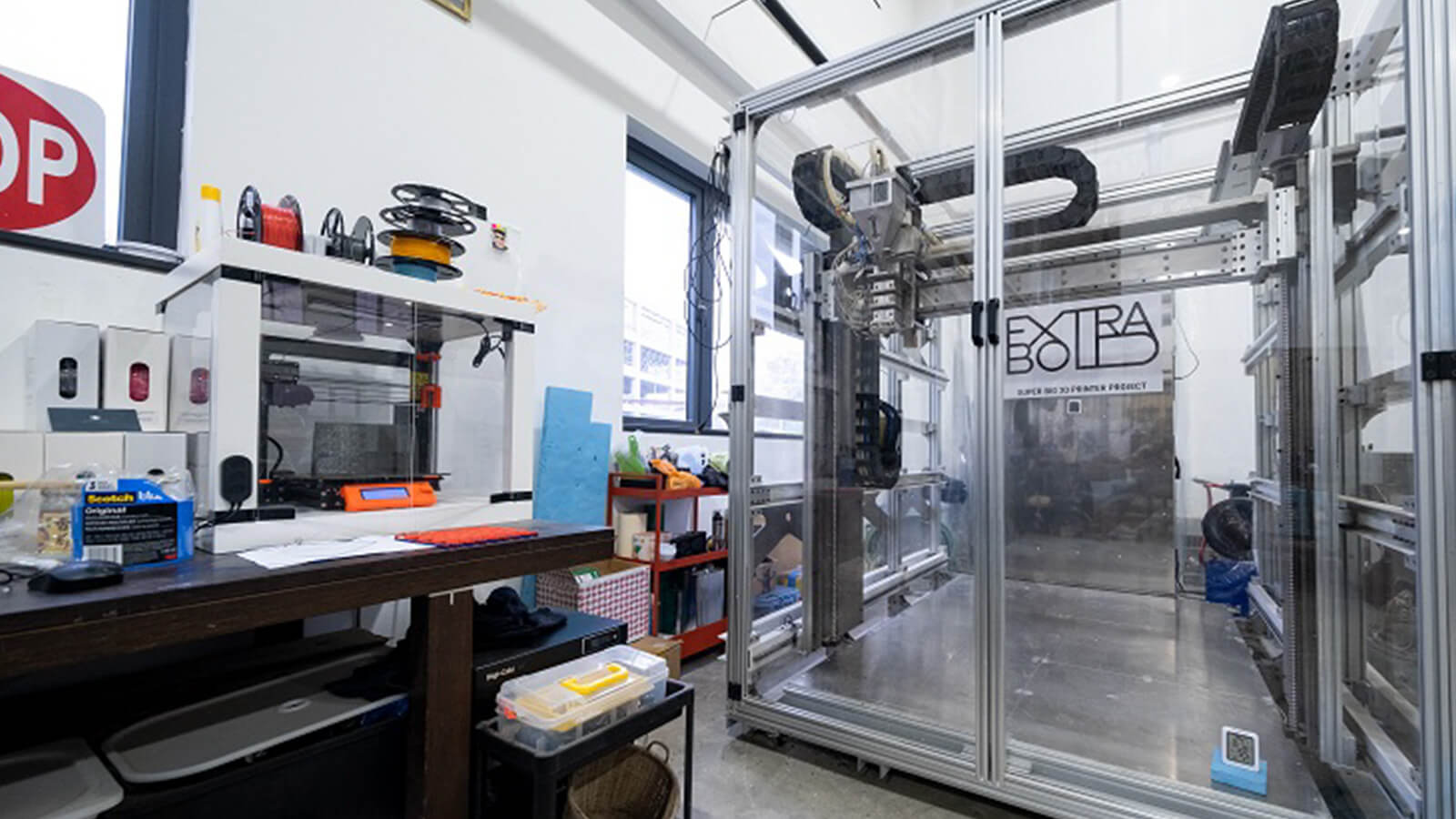 3D printers in mFac at AUDACITY Innovators' Playground
Apart from access to shared equipment, mFac also serves as a dynamic space that hosts a variety of activities from workshops to community events.
"Like how children today visit community centres to learn art or music, we are creating a place for anyone, young and old, to learn from fellow inventors, builders and designers in their community," shares Mr Taira.
"A key focus is getting the younger generation involved because it will be a future that they will be living in," adds Ms Yeo.
To seed a ground-up maker culture in Singapore, AUDACITY and its members are rolling out programmes to grow its community through workshops, training programmes and festivals such as Prototypical.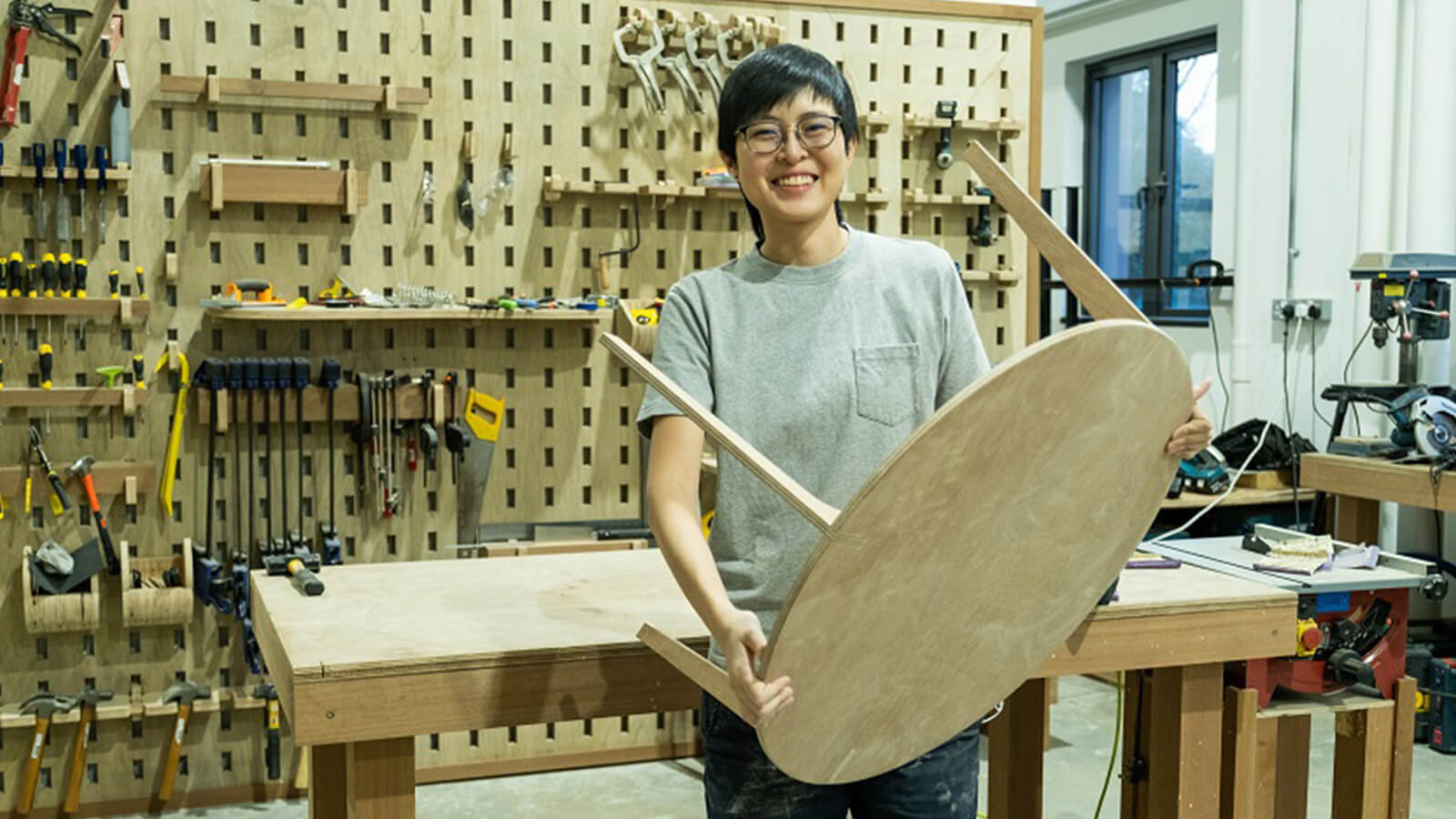 A member of AUDACITY getting crafty at mFac
In the not-so-distant future, such makerspaces can be rolled out across city districts, empowering citizens to produce anything they want on demand, creating opportunities for entrepreneurship.
Where the audacious meet the like-minded
While AUDACITY's sights are set firmly on the future, its testbeds live in the present at JID, Singapore's largest living lab and Asia's leading one-stop AM hub.
JID offers infrastructural advantages to changemakers at AUDACITY, including access to 5G networks and test-bedding facilities such as the Centre of Excellence for Testing and Research of Autonomous Vehicles NTU (CETRAN), creating opportunities for collaboration and the exchange of ideas.
Thanks to JTC's drive to customise JID's infrastructural features in tandem with the needs of occupants, partners such as AUDACITY can work with JTC to co-develop 'safe havens' necessary for technology experimentation and development.
For instance, JTC has earmarked a 4,000-sqm plot of land for AUDACITY's upcoming Innovators' Playground at Launchpad @ JID, a hub for start-ups. This space will host AUDACITY's model of a future civilisation, integrating all its testbeds in agri-food, energy, water, sustainable production, and wellbeing into one holistic ecosystem that moves from human-centred to being humanity-centred.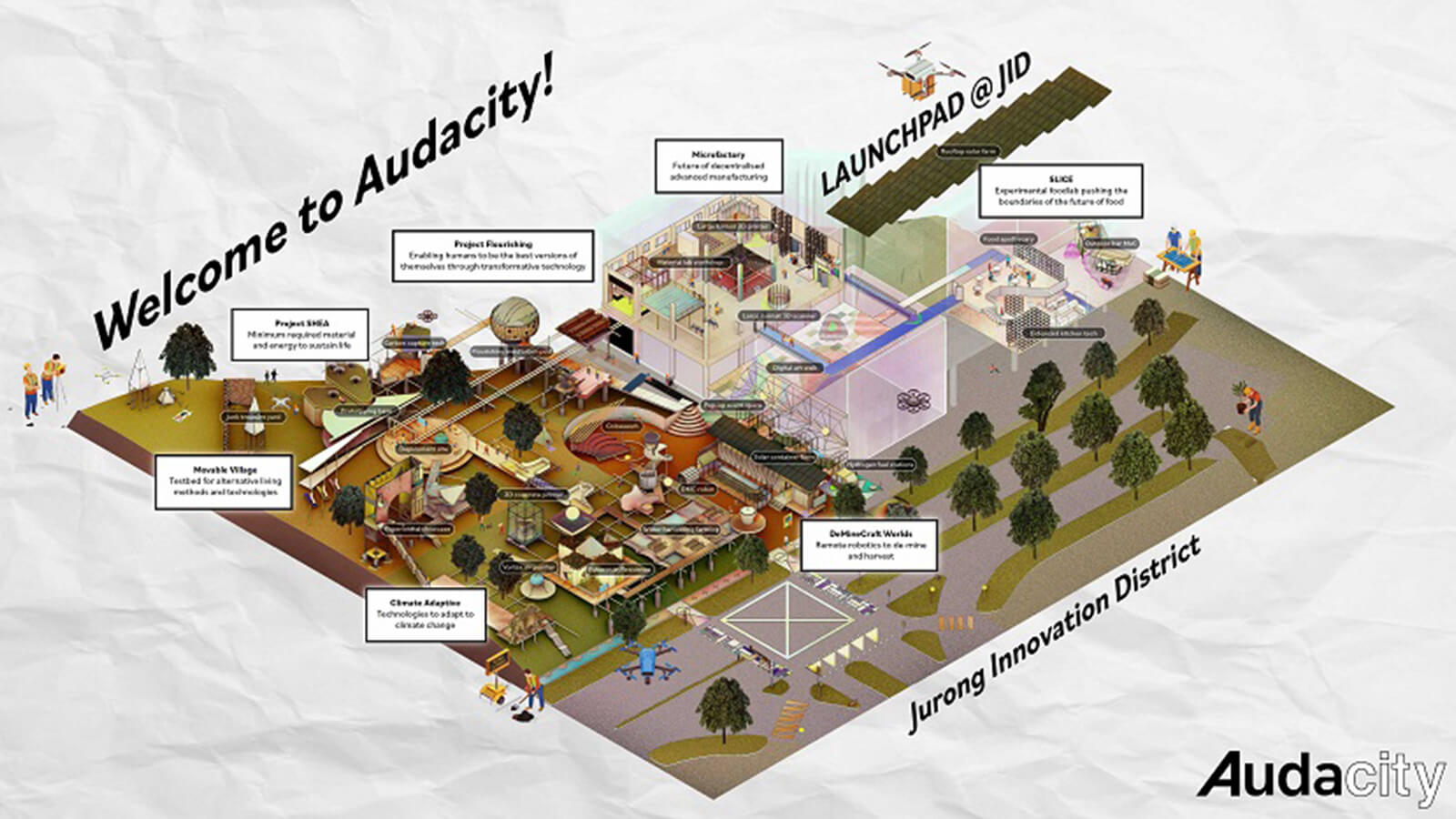 An artist impression of AUDACITY Innovators' Playground showcases its whole-systems approach
"This is important because start-ups today often testbed in silos, but here, start-ups will be able to integrate their solutions in a whole-systems context and observe how one solution impacts another, and if there might be unintended environmental consequences," enthuses Mr Tan.
Whizz Mobility is one example of a Nanyang Technological University (NTU) student start-up that AUDACITY houses. Whizz is currently testbedding its food delivery service in JID and neighbouring NTU campus grounds, developing its solutions based on real-world user data.
Another advantage of JID for innovators is its vibrant research and development community. JID offers access to solution providers such as NTU, Agency for Science, Technology and Research (A*STAR)'s Advanced Remanufacturing and Technology Centre, as well as a suite of Industry 4.0 automation, robotics and Internet of Things solution providers.
For instance, mFac's testbed features solutions from additive manufacturing accelerator National Additive Manufacturing Innovation Cluster (NAMIC), helping AUDACITY's innovators co-create prototypes in partnership with companies and translate their research into real-life applications.
Seeding successful future cities
From new business models to open-source databases for future cities, AUDACITY's ethos of innovation has a happy home at JID, where its testbeds are incubating possibilities not just for Singapore, but for cities across the world.
More importantly, AUDACITY's testbeds at JID are moving the conversation from smart cities to wise cities that are not just liveable, but loveable as well. "For cities, going 'smart' is about capturing, processing and analysing data, but how then are these used for the benefit of people living in them? Now, that's wisdom," quips Mr Tan.