The manufacturing talent crunch: 3 ways JTC is helping businesses win talent
Talent attraction is a huge pain point in manufacturing. Economies are struggling with a global shortage of manufacturing talent, with the deficit projected to grow from two million workers in 2020 to 7.9 million by 2030. In Singapore, manufacturing companies similarly report difficulty in recruitment, with manufacturing employment continuing to contract.
The economic outlook for manufacturing, however, tells a different story. Manufacturing is among Singapore's largest industries by GDP. This sector is proving one of the most resilient in our COVID-19 stricken economy, generating high growth in electronics, biomedical and precision engineering manufacturing.
Why then is manufacturing facing a talent crunch? Anecdotal evidence points to manufacturing jobs being maligned as "backward", "dirty", and "far removed from swanky central business districts".
As advancements in technology make factories more exciting workplaces, these perceptions are set to change. Industry 4.0 technologies that power manufacturing today include Artificial Intelligence, automation, predictive analytics and Internet of Things. With talent, skill and digitalisation the name of the game, manufacturers will soon shed their old-school image. However, even this may not guarantee companies their talent.
Competitors for science, technology, engineering and math (STEM) talent include rising tech and innovation companies, which potential employees gravitate towards as careers in tech become more desirable than ever. Amid the manufacturing talent crunch, how can businesses get the people they need?
As a government agency leading the master-planning and development of Singapore's industrial landscape, talent attraction is a key part of JTC's mandate. To this end, its Industry Connect initiative supports businesses in talent development, technology adoption and environmental sustainability, driving growth and invigorating industries.
Here are three ways Industry Connect helps companies reach the talent they need.
1. Helping companies cast wider talent nets through outreach programmes
To raise the profile of manufacturing among youths, JTC organises industry awareness initiatives in partnership with education institutions and business communities. Through open houses, factory tours and learning journeys, graduates are matched with potential employers while attracting fresh energy into its estates.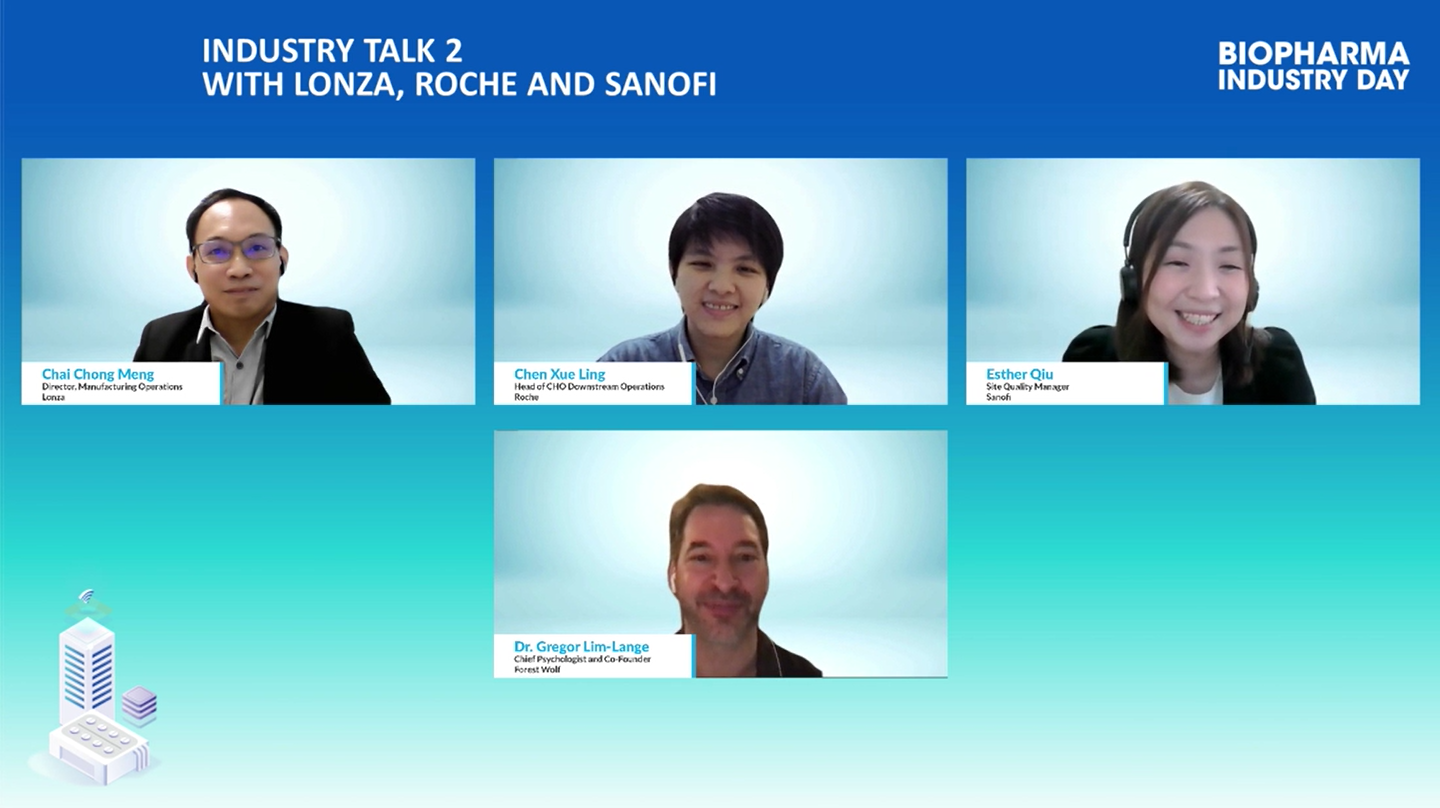 The Biopharma Industry Day featured sharing sessions by industry leaders alongside virtual plant tours and exhibitions.
Just this month, the agency partnered 16 companies from the Biopharmaceutical Manufacturers' Advisory Council as part of Biopharma Industry Day, a virtual event featuring plant tours, panel discussions with industry leaders and interactive company showcases. Close to 1,800 tertiary students and job seekers witnessed the exciting opportunities in the fast-growing biopharma industry, interacted with experts, and gained inspiration to chart careers in this field.
Biopharma is not the only industry benefitting from Industry Connect's outreach programmes. Similar initiatives have been organised for the electronics and aerospace sectors in the past years, and more are being explored for other industries as demand for talent engagement grows.
2. Bridging the talent gap by matchmaking job-seekers with companies
JTC also partners institutes of higher learning to match businesses with quality interns and full-time hires, creating talent development opportunities within its estates.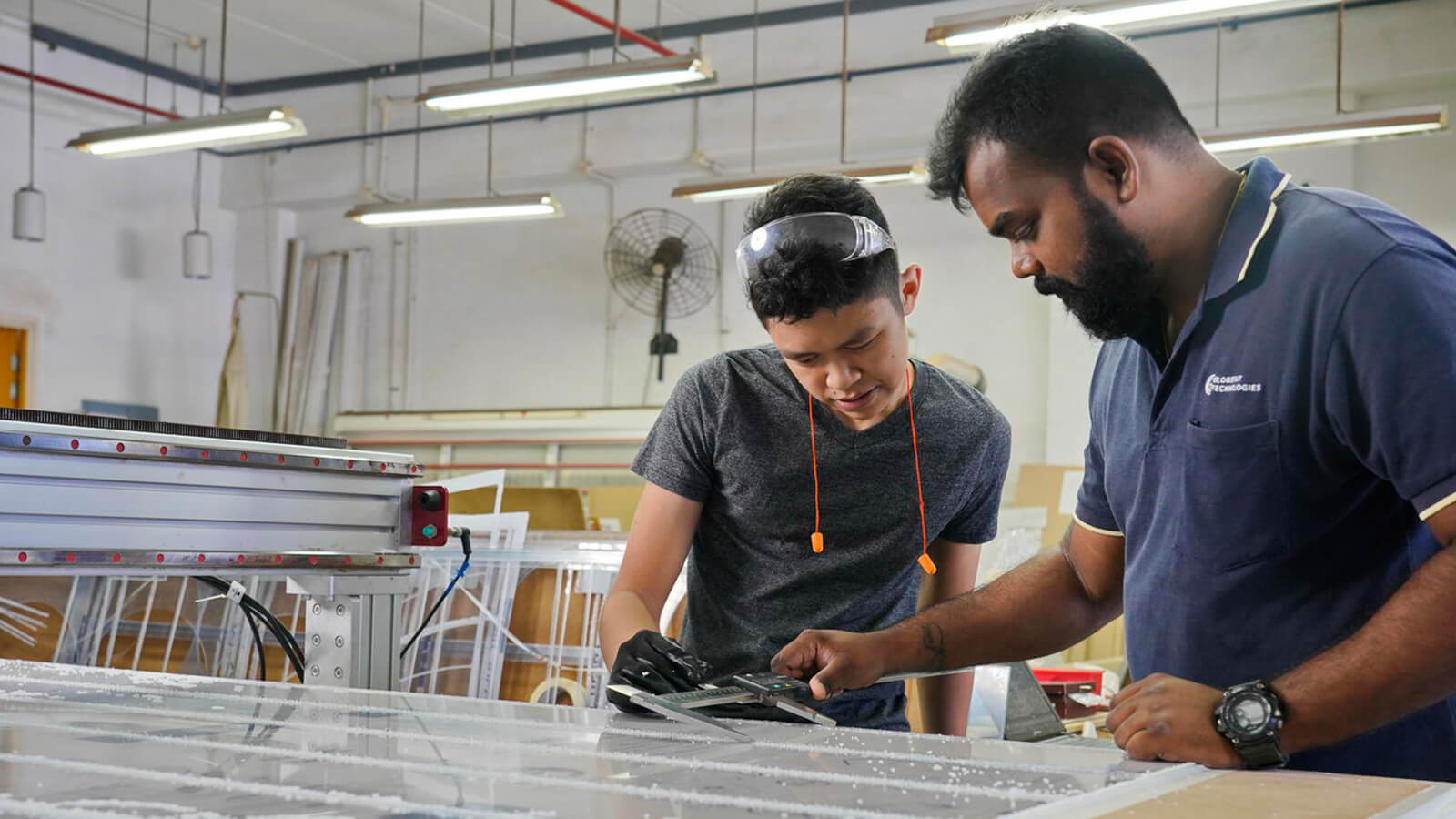 Internships provide students on-the-job training, while companies benefit from having an extra pair of han​ds.
For instance, it has partnered up with Institute of Technical Education (ITE) since 2019 on the ITE Work-Study Diploma and an internship programme, both of which emplace students in small and medium enterprises (SMEs) in Singapore's industrial estates. By matching students with companies offering internships, companies can overcome labour challenges while offering students valuable work experience.
Through Industry Connect, SMEs are also able to participate in unique talent-matching initiatives such as Temasek Polytechnic's INNOVA Programme in 2019. This hackathon gave students industry exposure by allowing them to design solutions for real-world challenges, and supported industry innovation by helping SMEs tap students' creativity to solve business problems.
To expand the reach of Industry Connect, JTC has signed agreements with ITE, Singapore's five polytechnics, SkillsFuture Singapore, Workforce Singapore, NTUC's Employment and Employability Institute and the Association of Aerospace Industries (Singapore) in 2020. These memoranda of understanding pave the way for further talent attraction and workforce skills upgrading programmes, creating development opportunities for students and employees alike.
3. Attracting today's talent with next-generation workspaces
Upcoming infrastructure development initiatives are also keeping pace with our increasingly sophisticated workforce, helping businesses broaden their talent reach.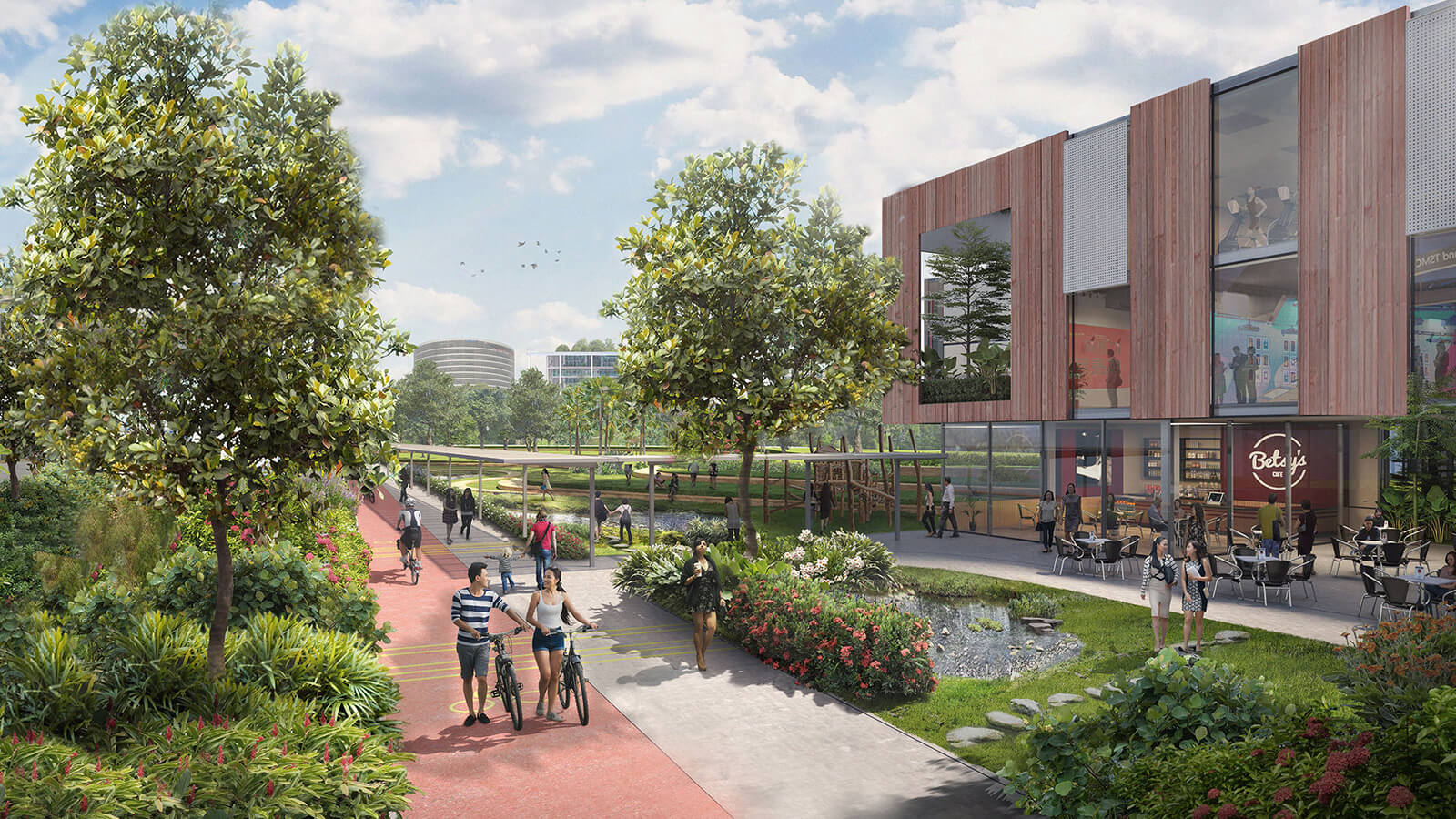 Enhancements are underway at Singapore's wafer fab parks to make them more conducive workplaces.
Shedding the image of old-school manufacturing are Singapore's wafer fab parks, along with programmes being rolled out to improve workspace infrastructure, boost growth opportunities, and attract new talent.
Singapore's four wafer fab parks are already home to the country's thriving semiconductor and electronics industries. The parks' 18,600 workers can soon look forward to modern and attractive work and lifestyle spaces, with upgrades lined up from 2021 to 2025 that include greenery, covered walkways and cycling paths.
Such attention to design is also reflected in new estates, among which is Jurong Innovation District. This sustainable, high-tech manufacturing estate will boast exciting eco-friendly infrastructure such as a car-free sky corridor for pedestrians, cyclists and autonomous shuttles, as well as an eco-garden with nature trails, inclusive play areas, fitness facilities and dining options.
Another upcoming estate promising appealing digital careers and high-tech lifestyles is Punggol Digital District. Featuring 'plug-and-play' smart city infrastructure and lush green spaces, this estate is co-located with Singapore Institute of Technology, creating new opportunities for industry-academia innovation and talent matching.
Next-generation ecosystems such as these elevate the stature of manufacturing, creating new aspiration points for our workforce.
Reinvigorating industries with Industry Connect
For businesses aiming to beat the talent crunch, participating in Industry Connect initiatives may be just the solution.
"Our series of Industry Days connecting companies and Institutes of Higher Learning is a prime example of how we can increase awareness of exciting and rewarding careers across the manufacturing sector," says Mr Cheong Wee Lee, Director of JTC's Biomedical & Electronics Cluster.
Indeed, more can be achieved collaboratively than alone. With the support of industry partners, Industry Connect is driving the next phase of growth in Singapore's manufacturing sector.