Collaborations among Start-Up Community at JTC LaunchPad @ one-north
From fledgling start-up to "street-smart" enterprise – that's how far Takatack Technologies has come, from an "incubatee" at NUS Enterprise to becoming "business-ready" at JTC LaunchPad @ one-north, a hub for tech start-ups, where it has fruitfully spent the last four years.
"The journey at Blk 71 of JTC LaunchPad , where we were one of the pioneer tenants, has been bittersweet," recounts Damian Chow, COO of Takatack. "We grew up with the start-up community there, and have seen neighbours move in and out (when they get bigger)."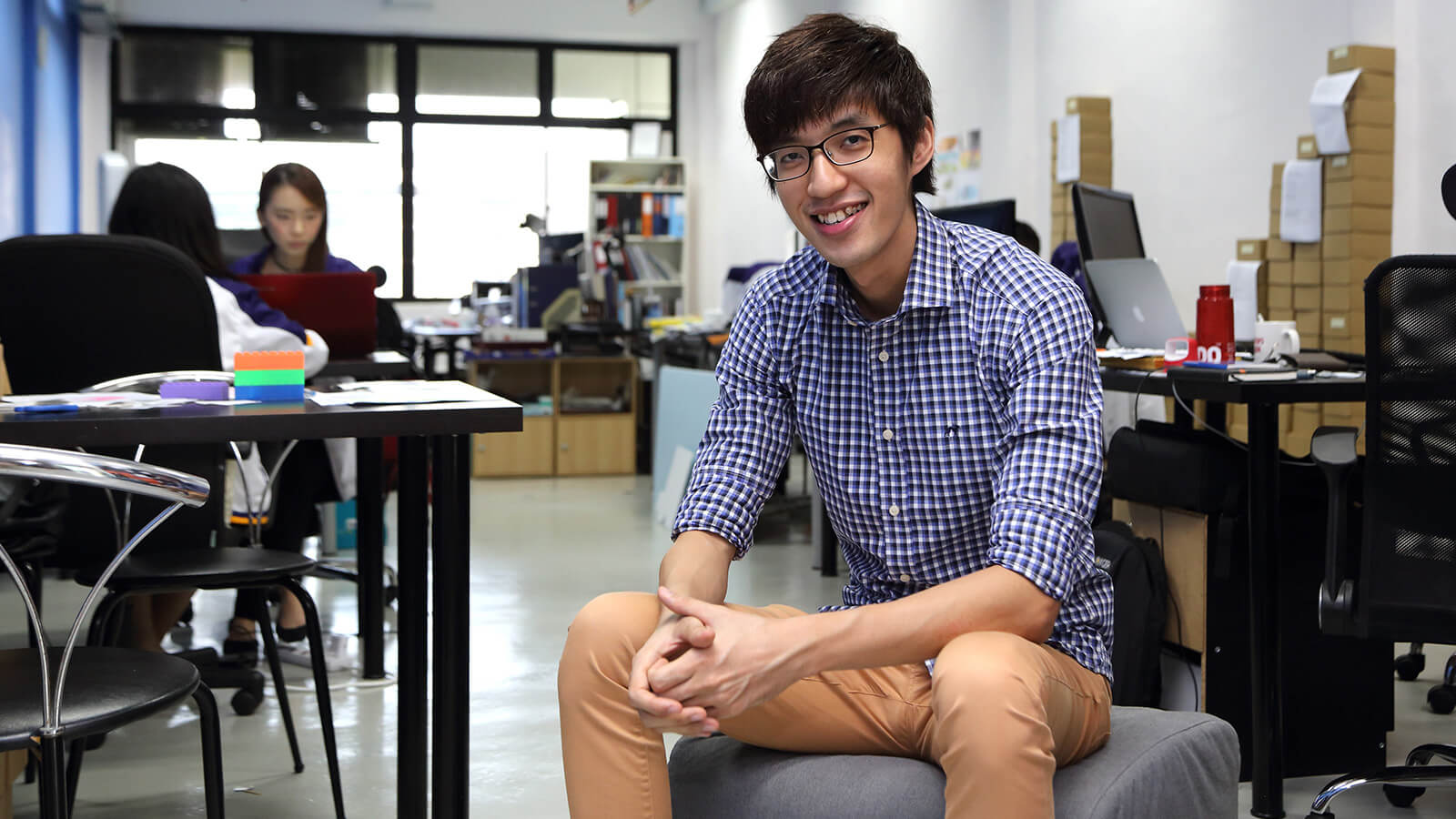 Mr Damian Chow, COO of Takatack
And as Takatack (formerly Paywhere) itself grows bigger – it was acquired in August 2015 by Voyager Innovations, the digital innovations company of Philippines Telco PLDT, one of the largest regional telcos – it is also set to move out of Blk 71 next April. But it is not about to cut ties with the start-up community there as the company plans to move to new premises close by.
As Mr Chow explains –"knowledge is not a one-way process where the newbies pick up tips from the old-timers. We can also learn from new players." That's one of the invaluable lessons that Takatack has gained at JTC LaunchPad @ one-north, "where there were networking events like workshops or talks like by Google, and where we leveraged on one another's growth."
The company – set up by a trio of founders, including Mr Chow - is behind online store creator TackThis! which enables businesses to set up their online store in just a few steps, showcase products on various online platforms, manage inventory and accept payments through various providers.
Just as Takatack has grown – from just 30 customers in 2010 to 30,000 users today, and employing 15 staff here and another 10-15 in the Philippines - so also has JTC LaunchPad's reputation, he adds.
One big plus from being at Block 71 has been its collaboration with Zyllem.
Citing how close-knitted the LaunchPad community is, he shared two collaborations that the company had embarked on with fellow LaunchPad start-ups. One of which was with Zyllem "which offers a logistics delivery platform and had a small office downstairs," Mr Chow said. "We met the CEO a few years back, and we offered e-retail guidelines for logistics and e-commerce, and also referred business opportunities to each other."
Takatack is also collaborating on a new product with Sunpro Energies, a start-up located just across at Blk 73, who specialises in solar solutions. Mr Chow shared, "Both companies are potentially working on Scootee, solar powered e-scooters to tackle last mile connections using sustainable energy."
But while business and revenue "has grown 2-3 times" since it first started working with its Philippines partner in 2014, so also has competition, mostly from overseas.
That's where it has to come up with enhanced products like providing a full "concierge service" to SMEs including product photos, payment modes (integrating with gateway links like PayPal, China's Alipay and Philippines' Dragonpay) and helping manage logistics. "Another strategy is to help them plug into third-party online marketplaces like Zalora or Lazada to increase their sales." Takatack has also created a new on-line marketplace for pre-school educational products, like books and toys.
"Competition is one part. The bigger challenge is adapting to changing markets," Mr Chow stressed, especially as more savvy merchants now sell directly to online marketplaces, and see less need for an on-line store. But there is where Takatack's "street smarts" kick in. Now "when we meet customers, we listen to them and gather feedback on what the general sentiment is, and what their real needs are. We can then hopefully establish some patterns."