Emerging Technologies from CleanTech Park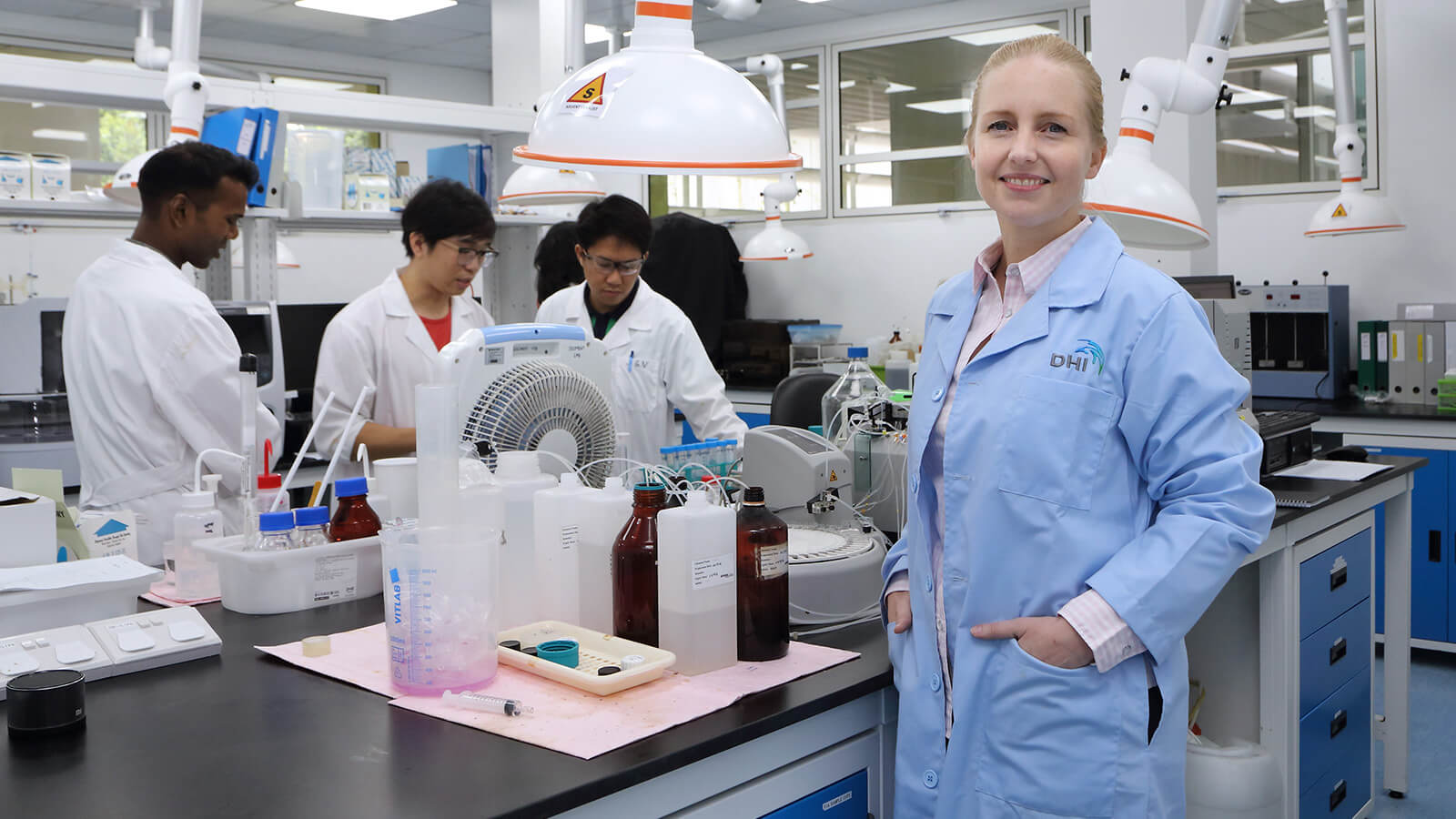 DHI Managing Director, Ms Stéphanie Groen in the DHI lab in CleanTech One
DHI Water & Environment (S) Pte. Ltd, which first started in Singapore with just three staff in 2003, has been a pioneer tenant of Cleantech Park since May 2012.

Water and environmental technologies - that's the common language of the tenants in Cleantech Park, including DHI which has become a trusted advisor to Singapore for major reclamation and dredging developments. DHI is a master of innovative technologies in the area of environmental monitoring and management studies.
"We need to grow our business through commercialisation of our R&D technologies," says Ms Stéphanie Groen, the Managing Director.
DHI Sense, which is a new water sensor developed by DHI Singapore, will be an example of growth through commercialisation of R&D. "DHI definitely has the capabilities to support Singapore with new developments", sums up Ms Groen.
DHI lab in CleanTech One
DHI aims to strengthen its position as a market access platform for emerging water companies and what better place to do this than in CleanTech Park. DHI has already successfully incubated water start-ups from the Nanyang Technological University (NTU) such as Aquaporin Asia and Hydrovision Asia. Together with NTU, DHI is currently supporting Aquaporin Asia to lower industrial water treatment costs through membrane technology.
DHI has also been working closely with the Economic Development Board since 2008 on R&D involving both NTU and NUS as partners, "and it was beneficial to be physically close to at least one," Ms Groen said. And that has been proven at CleanTech with partners such as NTU and NEWRI just a stone's throw away.
DHI also aims to boost its staff numbers by approximately 25% from the current 180 staff by 2019, with about two-thirds comprising local talent and its premises at CleanTech One has the capacity to house the future expansion.
"Cost-wise, which played a big role, JTC offered us an attractive rate at CleanTech, and besides, we didn't want to be too far from the West Coast where we have our survey vessels. Transport-wise, it was also comparably accessible for employees, with arranged transport to the MRT," Ms Groen explained on preferring to stay in CleanTech One in the next few years with its expansion.
The future looks even more promising with the upcoming development of Jurong Innovation district (JID) which comprises NTU, CleanTech Park, and the surrounding areas of Bulim, Bahar and Tengah. JID will be home to several key growth areas that Singapore intends to develop, including advanced manufacturing, robotics, urban solutions, cleantech and smart logistics.