Data science: a driving force for success for semiconductor producer, Micron
At global memory and storage solutions leader Micron's production facility, you will see robotics equipment being used in its front-end manufacturing process. What is not immediately apparent is the capture of 120 million images of this process by sensors every year.
Using an algorithm to process this large amount of data, Micron identifies patterns of possible defects. "We can do this in real time at the early stages of the production, instead of only at the end," says Mr Koen De Backer, Vice President of Smart Manufacturing and Artificial Intelligence at Micron.
"We can trigger our engineers to rectify any problems detected early. This is different from how we do it traditionally, where we have to check on the images manually," he adds.
This investment in digitalisation has paid off for memory and storage technologies, like DRAM, NAND, NOR and 3D XPoint™, that are used in practically everything that requires memory – your smartphone, car, video games, laptop, IoT sensors and cloud computing. It has seen a time reduction in new product ramp-up, reduced manufacturing availability losses and labour productivity improvements.
"If we can make our products more cost-efficient and higher in quality, and get them to customers quicker, we can serve our customers better. This also drives the next wave of growth for us," says Mr De Backer.
Citing the example of the automotive industry, Mr De Backer says the rise of autonomous vehicles will mean increasing demand for memory solutions, which Micron offers. To meet this growth area, it is important for Micron to develop quality products in a cost-effective way.
Besides visual sensors, Micron has also adopted acoustic sensors, which record sound levels of the movement of robotic arms in the production line. If there is any deviation from the norm, a trigger will be activated to inform engineers of a potential problem.
Micron's use of data analytics started 3 to 4 years ago. At that time, the company had to figure out the type of data it would need and how it would acquire, store and process them. Micron faced three key challenges then.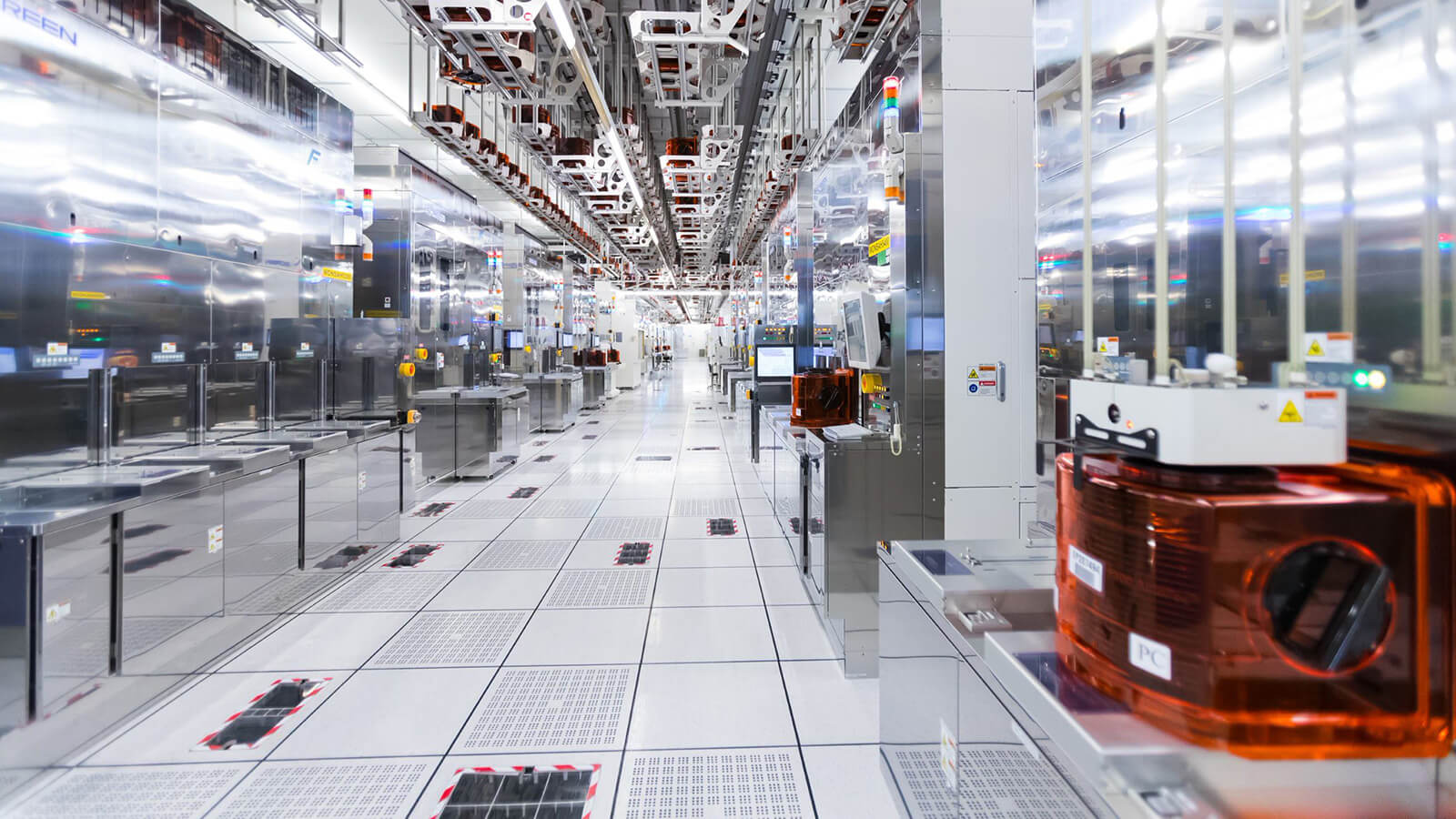 Fully automated materials handling system at Micron's Fab 10 Cleanroom. (Photo credit: Micron) 
Firstly, given the huge amount of technology needed for data analysis, Micron had to identify and channel resources to the areas that would drive the most benefits. The company prioritised its product ramp-ups as a key focus area, in terms of its cost structure and output level.
Secondly, Micron required a well-developed data infrastructure system to manage the large amount of data. The company turned to an Internet of Things (IoT) platform to integrate the different sensors and subsequently developed its own in-house algorithms to manage data for its own needs.
Elaborating, Mr De Backer says: "We adopted an IoT platform and introduced different types of sensors, such as humidity, optics and temperature sensors. Some of these sensors were experimented and developed internally, so these multi-sensors are not available in the market. We also developed our own algorithms to fit our requirements. That is where we use Artificial Intelligence (AI)."
Lastly, the company needed talents who were qualified to manage the data. Since embarking on its digitalisation journey, Micron has increased its pool of data scientists, with a team based at each site. The Micron Singapore team also draws on knowledge shared across Micron's global sites.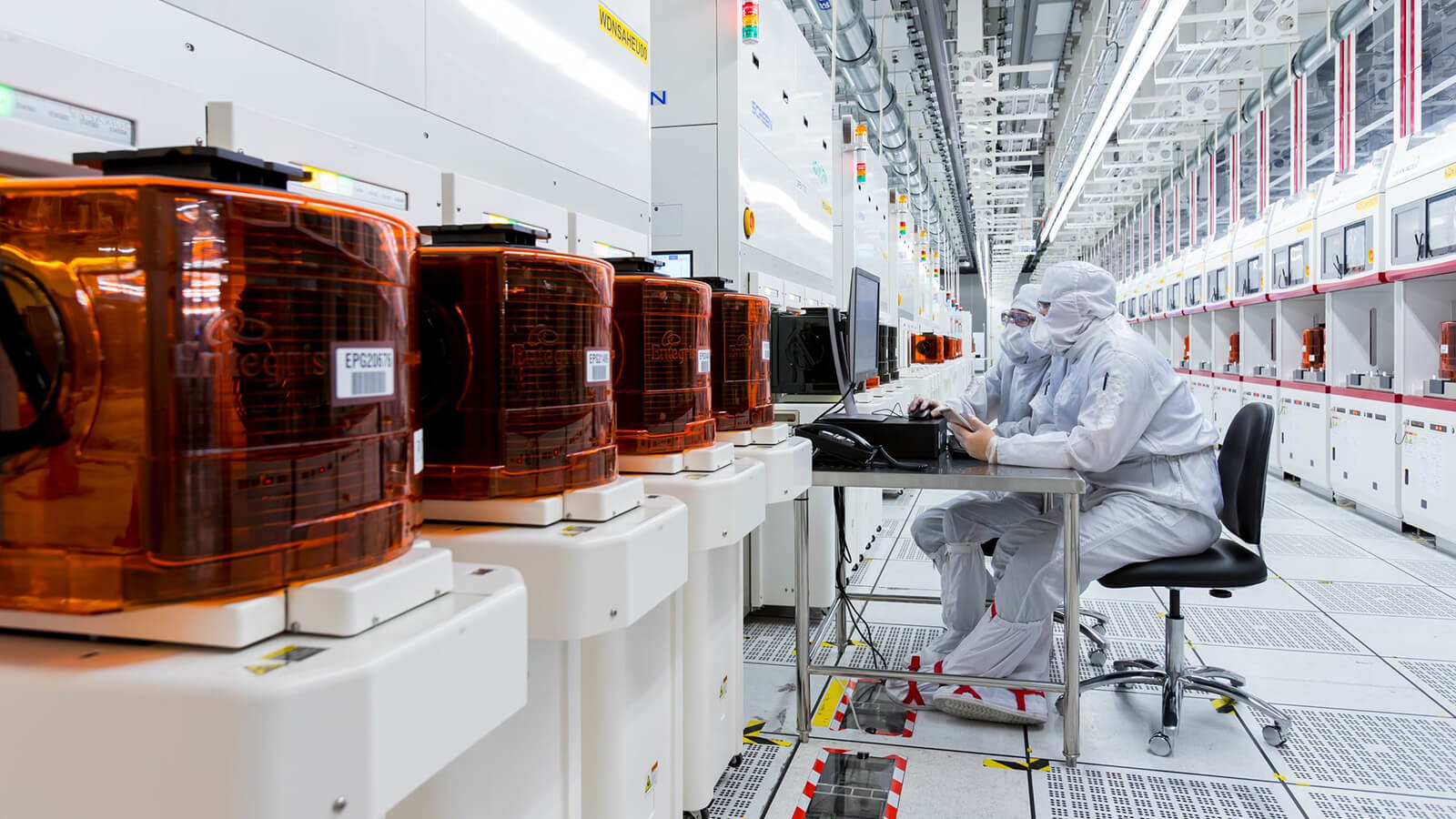 Front Opening Unified Pods holding wafers which are delivered to tools through a fully automated system. (Photo credit: Micron)
"We have a lot of data science expertise in-house and in other factories," says Mr De Backer. "This is where we start to innovate and make sense of the data collected from the different sensors. We take the insights gained from these data to find new ways to improve and automate our manufacturing process."
In the future, Mr De Backer foresees deploying more sensors at each stage of Micron's production cycle to further automate its processes. This way, it can continue producing high-quality goods quickly. He also sees augmented reality (AR) technology, a tool to visualise production processes, becoming more important in manufacturing.
With its investment in data analytics, Micron, is keen on staying at the cutting edge of manufacturing. This does not mean simply throwing out the old. Rather, it means bringing traditional knowledge and new skills together and facilitating cross-functional collaborations.
"The manufacturing process is very complex and you still need people with the traditional skillsets such as engineering, and those with new skills in data science," he says. "You won't find all of this in one person, so it is important to tap on different talent pools to combine the diverse skills together to drive the next level of growth."
Mr De Backer is proud of the scale at which Micron has implemented its data science solutions. "The level of excitement around smart manufacturing and AI is evident. There is a strong realisation that this will help to improve day-to-day lives and the kind of work we can do. It is an achievement to be able to feel this kind of positive vibe around applying these data science techniques in the company."