The Ferrari of Home Appliances, Made in Singapore
31 July 2019 - For Dyson engineering manager Yvonne Tan, work is her "playground" – a creative space to invent, tinker and bring ideas to life.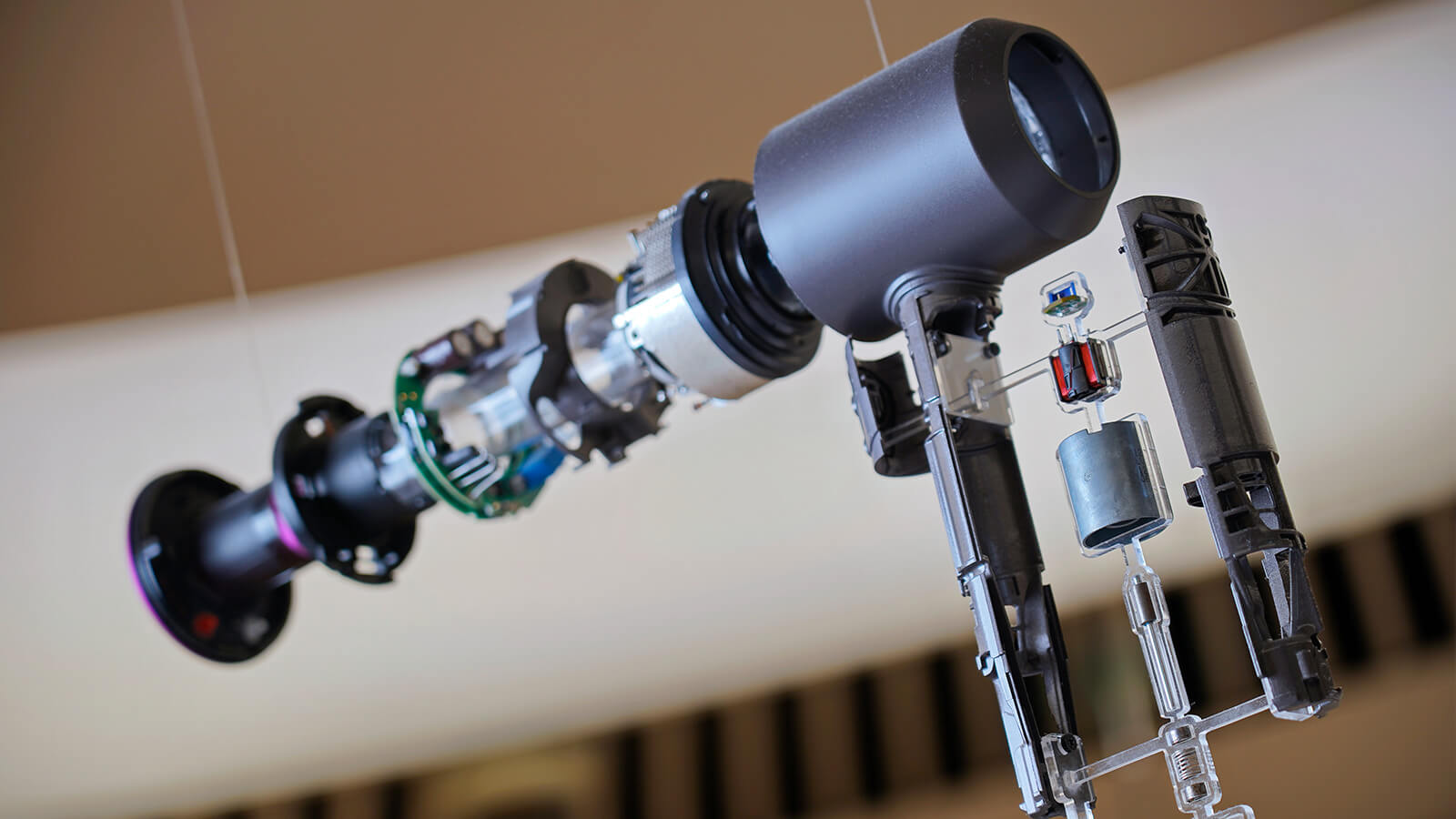 Spot how the Dyson Digital Motor is integrated in its supersonic hairdryer
This philosophy of innovation underlies the British technology firm's approach to reinventing the norm.
Take its revolutionary Dyson Digital Motor (DDM), billed as the "Ferrari of home appliances". It is smaller, lighter, cleaner and more power-efficient than conventional electric motors. Spinning at 2,083 revolutions per second, the motor powers Dyson's popular cord-free vacuum cleaners, Dyson hand dryer, the latest hair styling product Dyson Airwrap hair styler and Dyson supersonic hairdryer, which is actually faster than a Formula One engine.
"Before this, it was just your conventional hairdryer. No one thought about having a small motor that powerful in a hairdryer. What's more amazing? It is made in Singapore," said Yvonne. She revealed that over half of the supersonic hairdryer's technology and design was conceptualised right here on our shores.
Looking beyond existing technology
It took over a span of nine years for engineers from both the United Kingdom and Singapore to develop the first version of the DDM. The motor is now in its tenth iteration, and every version involved going back to the drawing board to reinvent.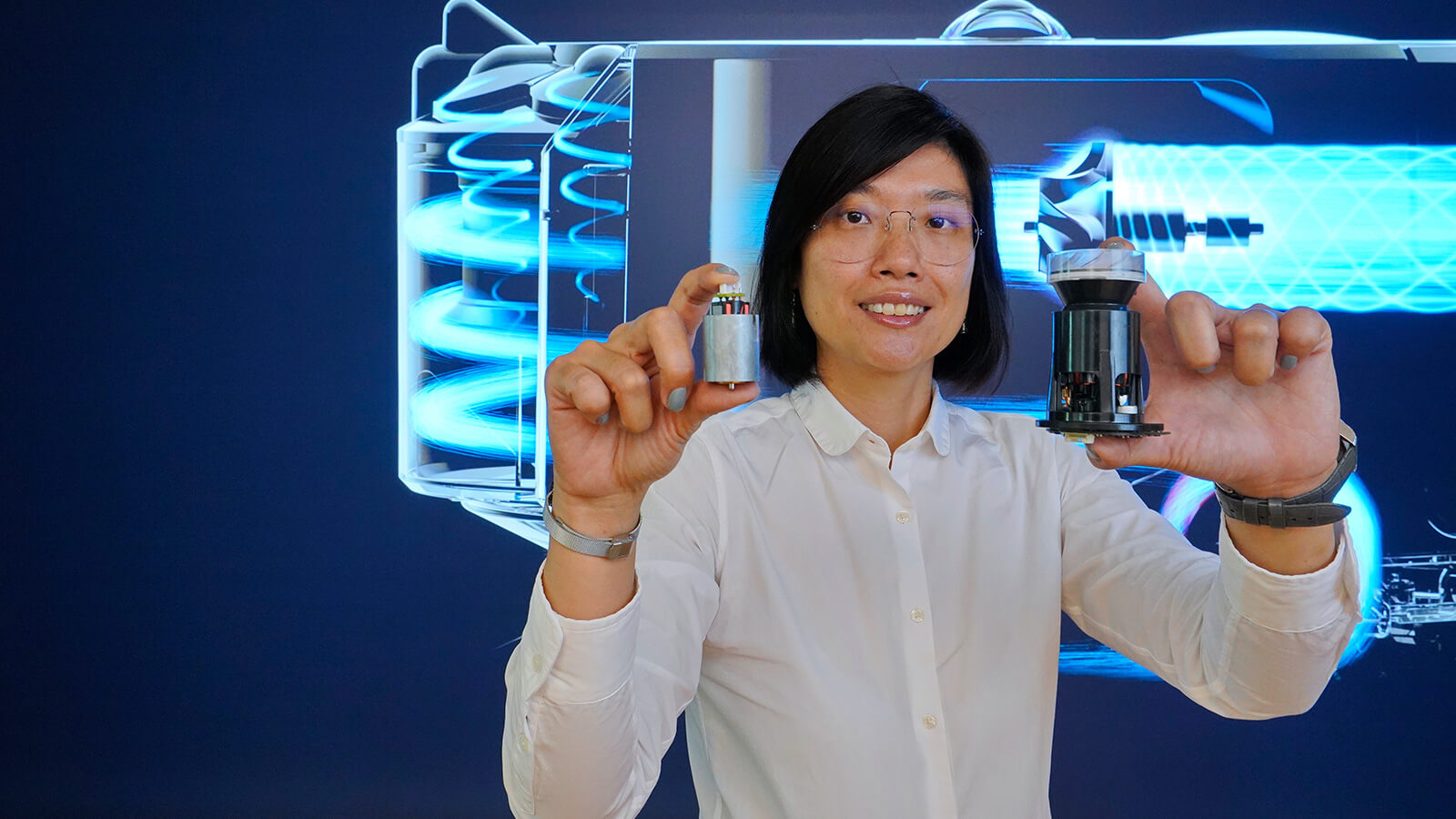 Ms Yvonne Tan, the engineering manager behind Dyson's DDM 
Yvonne explained the limitations of simply upgrading current desig0ns, "Engineering will not go to full power, you will be constrained by what already exists. So we always start with a clean sheet of paper, challenge ourselves to see what we can improve on and do differently."
Since joining Dyson in 2015, she has overseen Dyson's first in-house digital motor production facility in Tuas manufacture over 20 million DDMs with more to come in the future.
Now, she leads a team of 30 engineers who work alongside a global group of mechanical, electrical, electronic, aeronautical, materials, software and power systems engineers to push boundaries in research, design and development.
Engineering the future
Dyson's forward-thinking spirit is emulated through her passion to inspire the engineers of tomorrow. In 2018, Dyson opened its first on-campus engineering studio in Asia, which offers a collaborative space for Nanyang Technological University students to be exposed to Dyson's research and development process.
Yvonne teaches an undergraduate course on product development there. On top of that, students from various engineering disciplines get to solve real-world problems under the mentorship of Dyson engineers.
She recalled how a group of students proposed an idea of a self-cleaning hawker table after noticing how office workers had to wait for tables to be manually cleaned during peak hours.
While the idea was "brilliant", it was not cost effective and practical as it required existing tables to be replaced. Together with the students, they build on the idea to create a clip-on device equipped with a sponge for wiping and a clasp for picking up dirty food.
None of Dyson's technology is involved as the concept behind is to create an "opportunity for the young to generate ideas, gain empowerment and be passionate about engineering."
Dyson, the eternal disruptor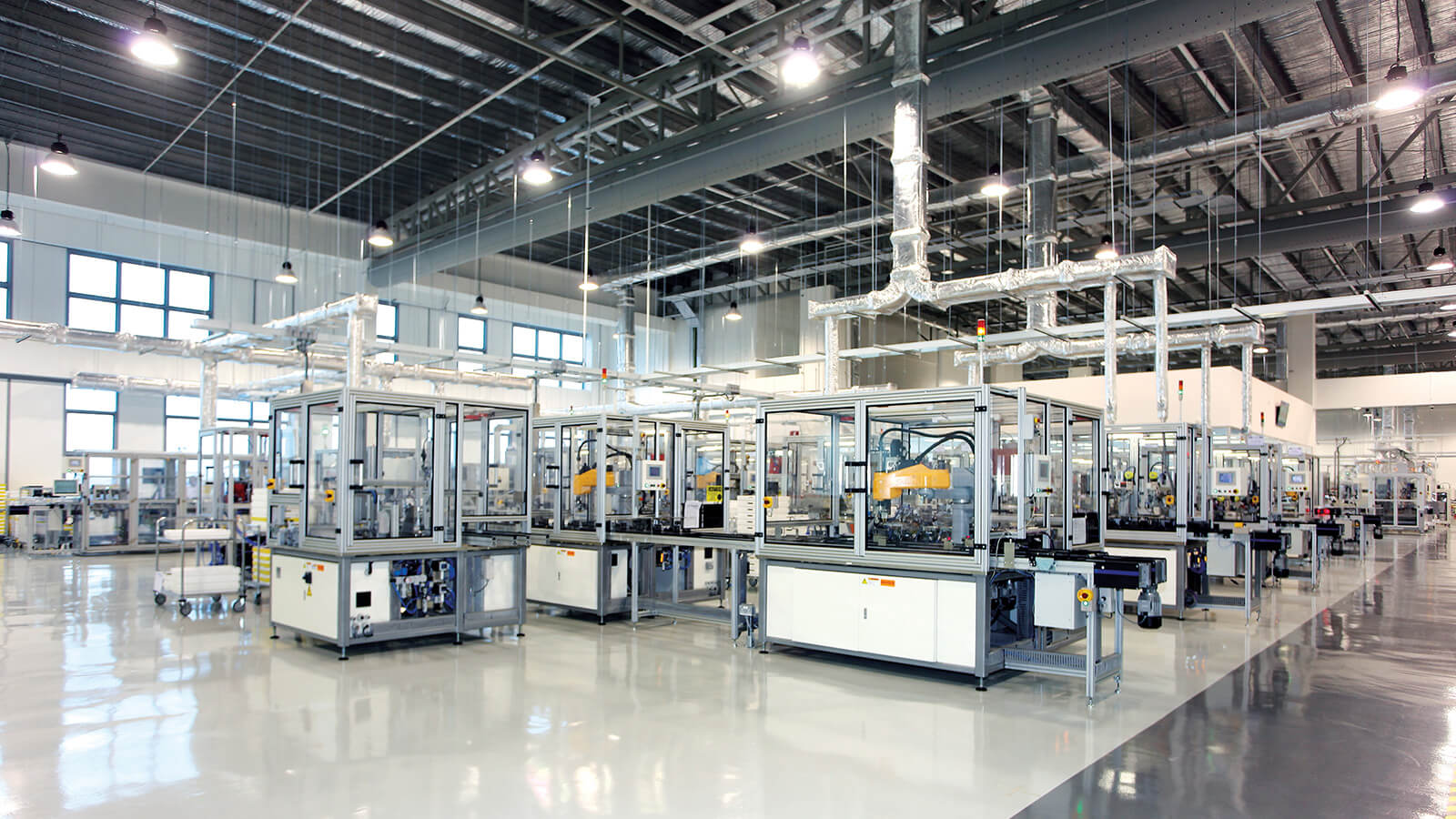 First in-house digital motor production facility in Singapore
Today, Dyson's local operations include a S$587 million research and development centre, a digital motor manufacturing facility, and most recently its headquarter, which was relocated from the United Kingdom.
It is currently building its first automotive factory locally, which is set for completion in 2020. With that Dyson will expand its current strength to over 1,100 employees here, comprising of more than one-third engineers.
Yvonne credited founder Sir James Dyson's insatiable quest for excellence as the key behind the company's drive to push the envelope. Inspired by how he persevered through 5,127 prototypes for the first bag-less vacuum cleaner, she share that as engineers, they are always challenged to see how they can solve problems, make it better and reliable for consumers.
He is still known to be "particular in every single detail, not just the technical specs, but also the aesthetic and how user enjoys it," she quipped.
Noting his exemplary work ethic of coming into the office daily, she added, "It's quite scary for engineers because we respect him, so much that once he says something, all of us want to make it happen…Because we know he's right."
Describing Dyson as a "dream company", Yvonne enjoys being at the forefront of technology and reinvention. There is also that "cool factor" of working on pioneering products.
"People often ask me, 'You're working for Dyson? Which products do you work on?' And I say, 'Everything you see in the shop.' This is the moment of pride and joy of being an engineer. You want to see your product in the market, hear people talk about it and know that it goes global."