Going digital in construction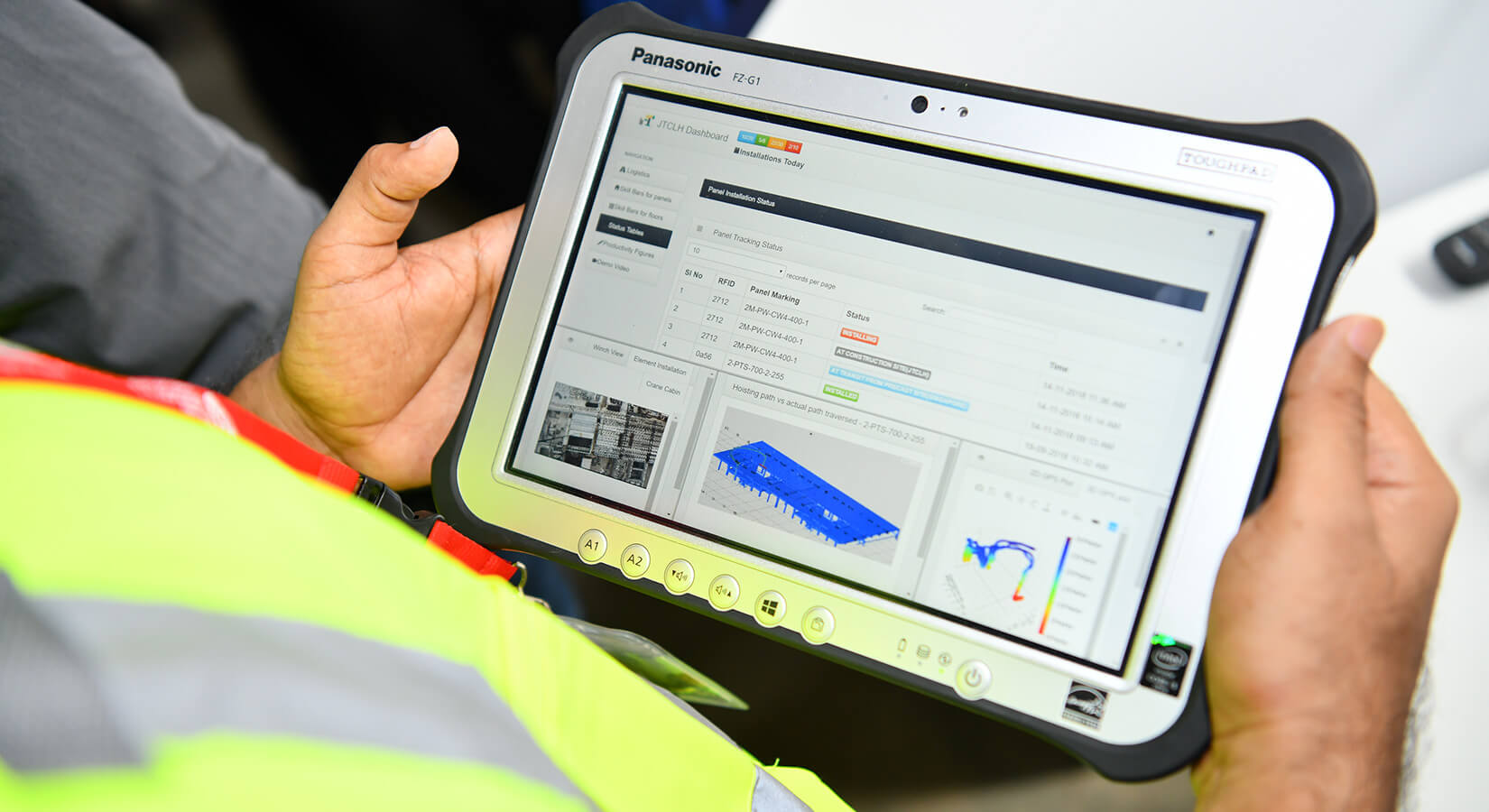 Web-based dashboards display real-time status updates of precast elements, machine productivity and scheduling information that stakeholders can view via web and mobile devices.
3 February 2019 - To enhance productivity and overcome various challenges in construction, JTC has adopted various digital technologies and methodologies in its building construction work to streamline tasks, achieve greater coordination between stakeholders, and increase efficiency throughout the building value chain.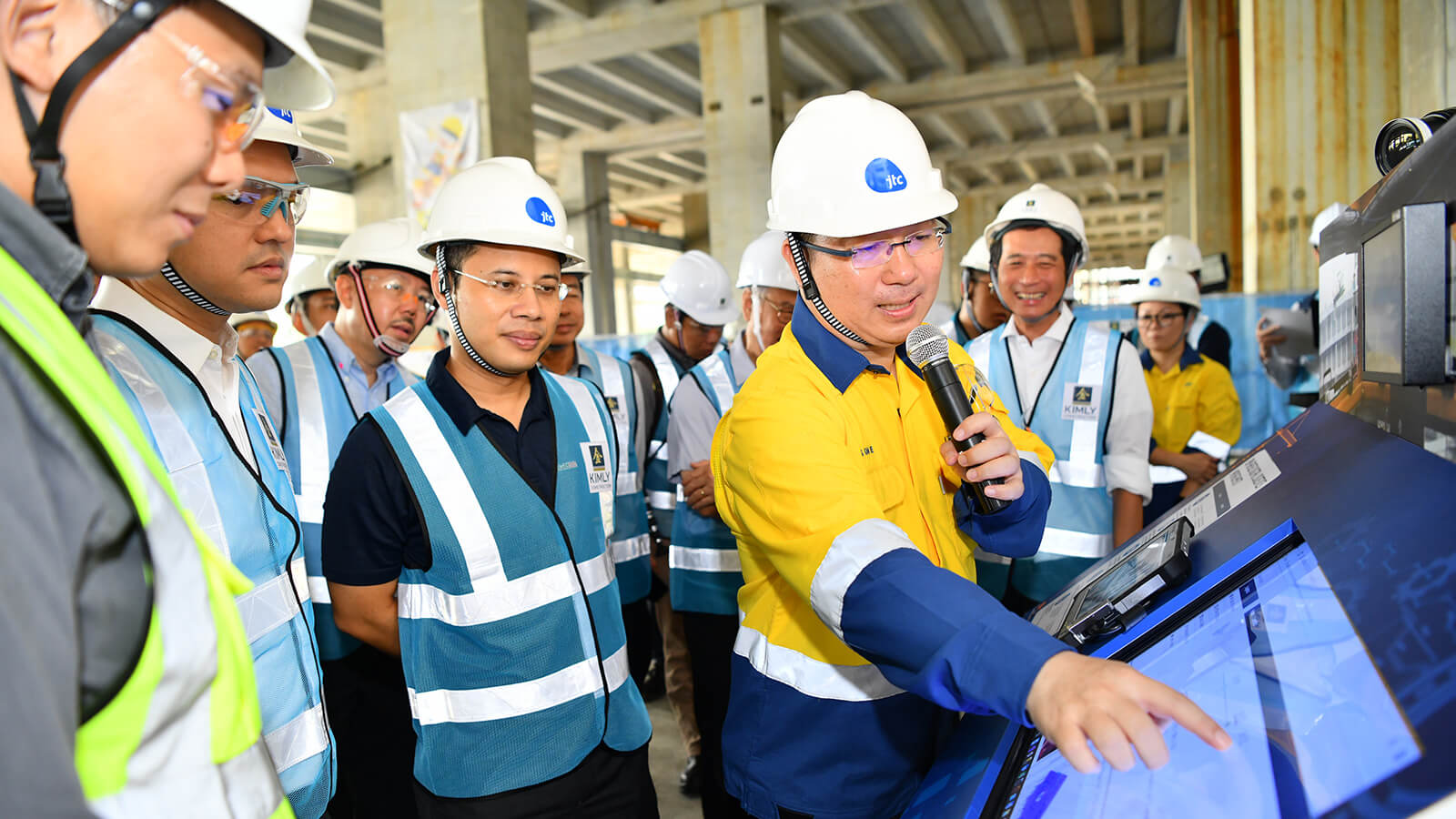 Demonstration by JTC and NTU on one of the IDD features onsite - BIM (Building Information Modelling)-based Digital Logistics Management.
The Integrated Digital Delivery (IDD) framework is one of such initiatives, an approach that utilises digital technologies to integrate work processes and connect stakeholders working on the same project throughout the construction and building life-cycle.
The construction of a building is a complex process that requires close coordination between designers, contractors, project managers and other stakeholders.
IDD simplifies this process with the integration of digital technologies such as Building Information Modelling (BIM), virtual reality, photogrammetry (a technique to create 3D-like images) for indoors monitoring, as well as drones for aerial site monitoring, to enable the project team to perform data-driven decision making at the design, construction and operation stages of a building's life-cycle.
This brings about benefits such as improved collaboration among stakeholders, improved construction efficiency, minimisation of construction mistakes and costly rework, and the delivery of smarter buildings.
JTC Logistics Hub @ Gul, an upcoming logistics and warehouse facility, is one of the pioneering projects where IDD is implemented. It is also one of 12 'live' demonstration projects identified by the Building and Construction Authority (BCA) to show how project stakeholders can reap the benefits of IDD, as part of BCA's plans to encourage digitalisation in Singapore's construction sector.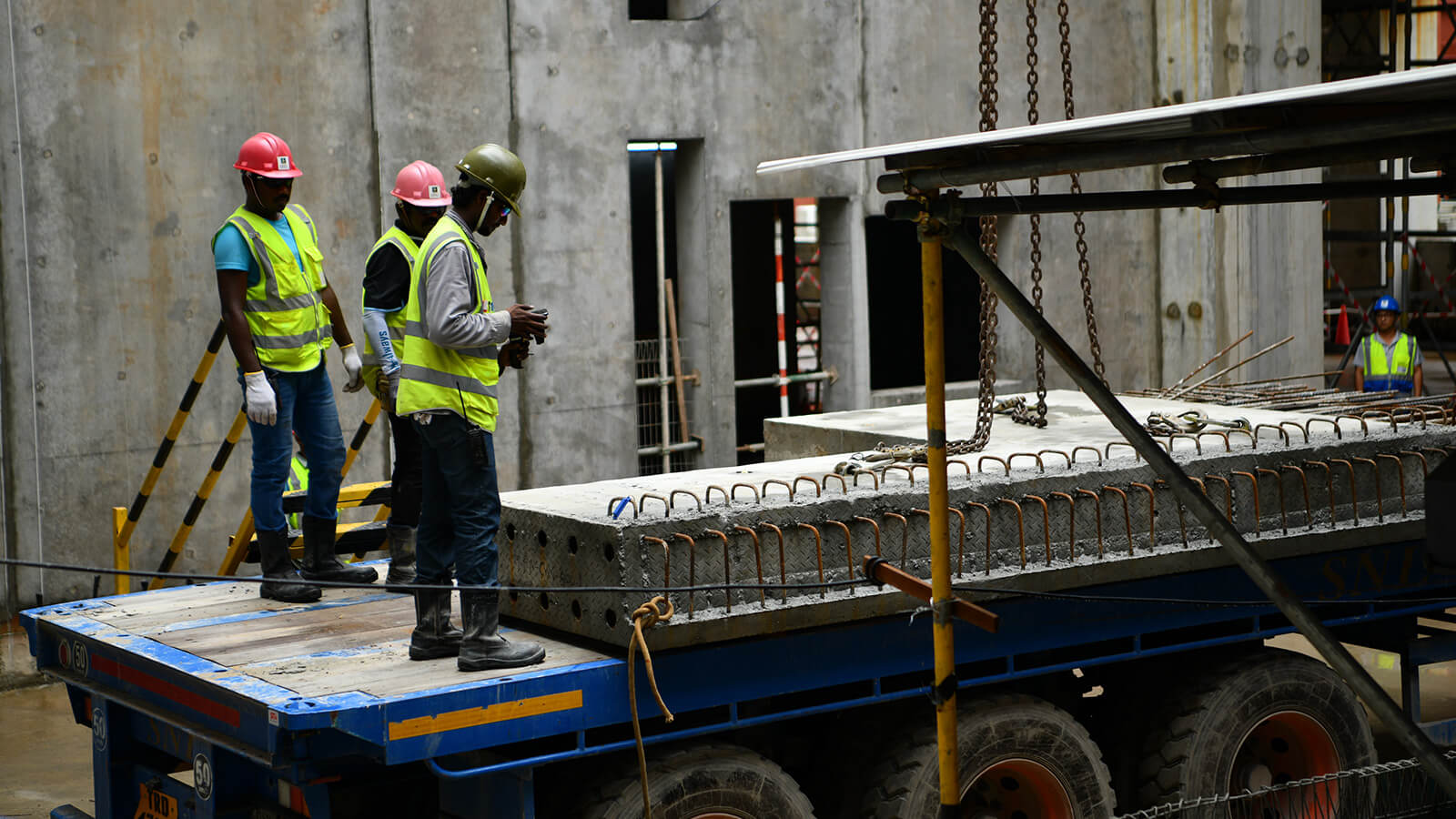 Workers using their mobile devices to scan the RFID tag on precast components to enable live tracking from the manufacturing to the installation stage.
Kimly Construction, the main contractor for JTC Logistics Hub @ Gul, is an early user of IDD and has tapped the following technologies for the project:
Digital Logistics Management – the use of radio frequency identification tags, special gantries and a smart crane to track the location and delivery schedules of components from the factory to the final installation site.
Digital Ordering and Manufacturing – the use of digital software to reduce unnecessary paperwork in the ordering of materials.
Site Progress Monitoring – the use of aerial drones, photogrammetry and omni-directional cameras to check the progress of the development and allow virtual site walk-throughs.
Cloud-based Collaboration – the use of cloud technology to navigate 3D building plans even when members of the team are not on site.
Looking ahead, with IDD as an enabler, JTC is excited to forge more partnerships to bring automation, robotics and sustainable technologies to the building life-cycle.