How one SME digitalised and pivoted to the semiconductor industry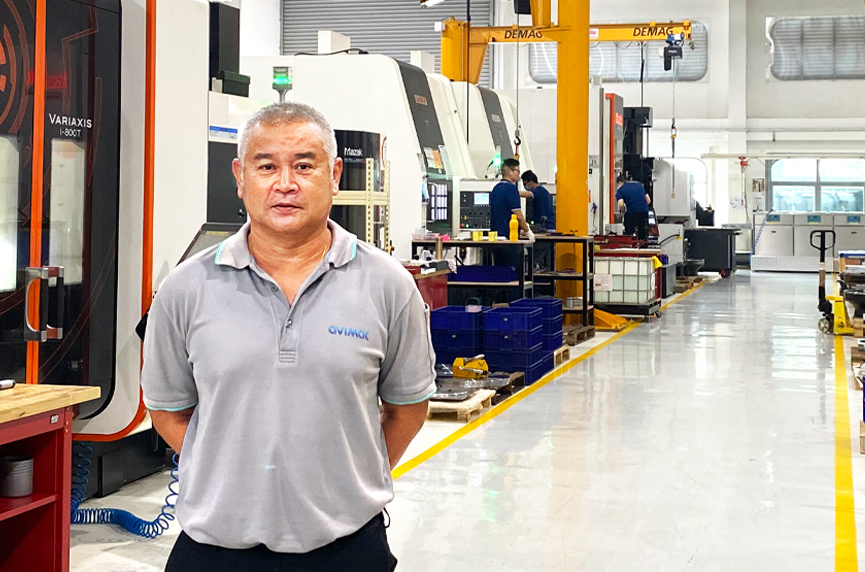 Avimac's head of production Alan Tan credits digitalisation for the increase in efficiency of his machines.

Avimac, a local precision engineering company located in JTC's Seletar Aerospace Park, initially focused on manufacturing aircraft engines and parts, but pivoted to semiconductors after the COVID-19 outbreak.
Since participating in the Industry 4.0 Human Capital Initiative (IHCI) programme at the recommendation of JTC, Avimac has managed to accelerate its pace of digitalisation and improve production efficiency. Its experience has shown that digitalisation can help businesses emerge from adversity ― a small, three-year-old company with only 63 employees included.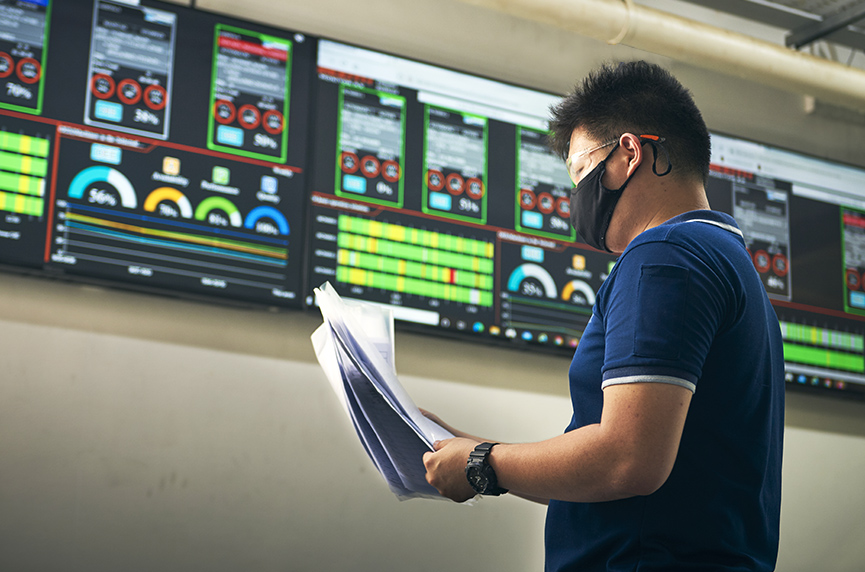 Digitisation provides Avimac with machine data in order to find the right solutions to the problems. Photo: SPH

Avimac was founded in 2018. The production of aerospace machining parts and accessories, including aircraft engine casings and parts, contributed to 70% of its business. But barely one year after Avimac's establishment, its business took a hit when COVID-19 impacted the aviation industry.
The company decided to switch tracks during the pandemic, said 62-year-old Mr Alan Tan, head of production at AVIMAC. There is a strong demand for semiconductor components because they are used in many products such as electrical appliances, mobile phones, and computers, and industries such as education, communications, healthcare, energy, and transportation. Before long, semiconductors took up 80% of Avimac's production capacity.
However, the quality and turnaround requirements of semiconductor components are very high. Sometimes, deliveries are expected within a day, so the pivot proved especially challenging for Avimac.
"The 30+ machines in our factory are relatively new, and our team is very experienced. We felt that our production potential and talent were not fully utilised. However, we were unable to identify the crux of our problems and could not deliver on time occasionally," said Mr Tan.
Engineering manager Mr Kenneth Koh explained that there are many steps in the precision manufacturing process, from design to machining, which require skilled employees. Any problem or oversight in each area will result in production delays.
"In the past, whenever the machines were down, our experienced technicians spent a lot of time and energy on verbal enquiries and checking handwritten records. It lacked accuracy and resulted in much time wasted," the 49-year-old said.
Unleashing the potential of employees and machines with support from experts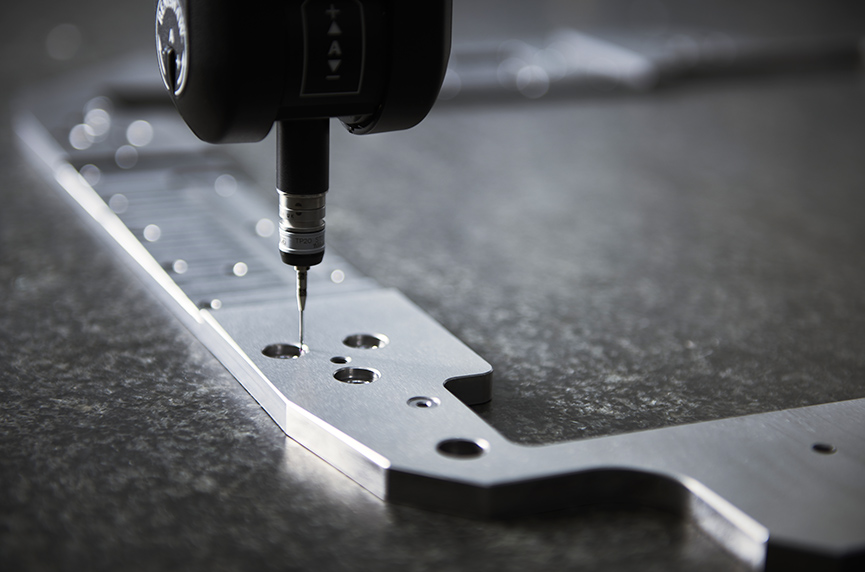 Precision technology is key to the precision engineering industry. Photo: SPH

In January last year, to assist more companies on their Industry 4.0 journeys, JTC launched the Industry Connect initiative to connect SMEs with various government agencies and technology or solution providers. 1,000 companies have since participated in the initiative, among which 250 companies have commenced their transformation. Avimac is one such company. After eight weeks of expert guidance, the company has improved its operational and management efficiencies.
Mr Tan added: "The consultants surveyed our machines and helped us with the digital tools to capture data on machine operations so that we knew whether machine downtimes were due to malfunctions, lack of skill, or work interface issues. With the data, we realised that previously we only utilised 30% of our machines' capacities. We were able to find the right solutions and successfully increased machine and equipment utilisation by 10%."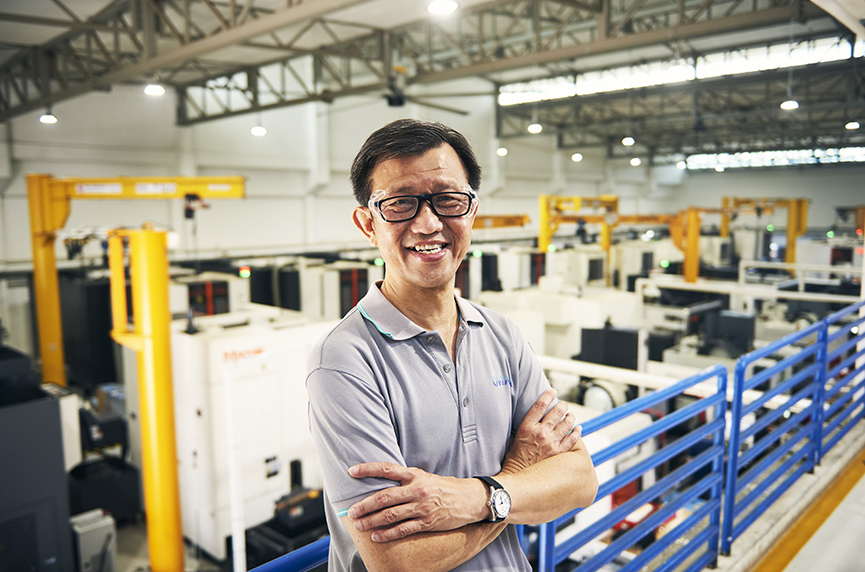 According to quality manager Mr Clement Lim, Avimac's production quality is now higher, and delivery is more punctual, which has increased customers' confidence. Photo: SPH
Quality manager Mr Clement Lim said that digitalisation improved its production efficiency, enabling Avimac to deliver higher quality products on time, thus increasing customers' confidence in the company. European companies have also enquired about collaboration opportunities. "Digitalised systems enable Avimac to generate various data about the production process to demonstrate the strengths of our systems, standardisation, and production capabilities. These have helped us to seek overseas business opportunities," he said. Avimac has orders from Malaysia and plans to expand its business to China.
Mr Lim said that the company's management team is also more willing to make worthwhile investments as it now recognises the specific benefits from data analysis.
With digitalisation, mid-careerists can join the industry easily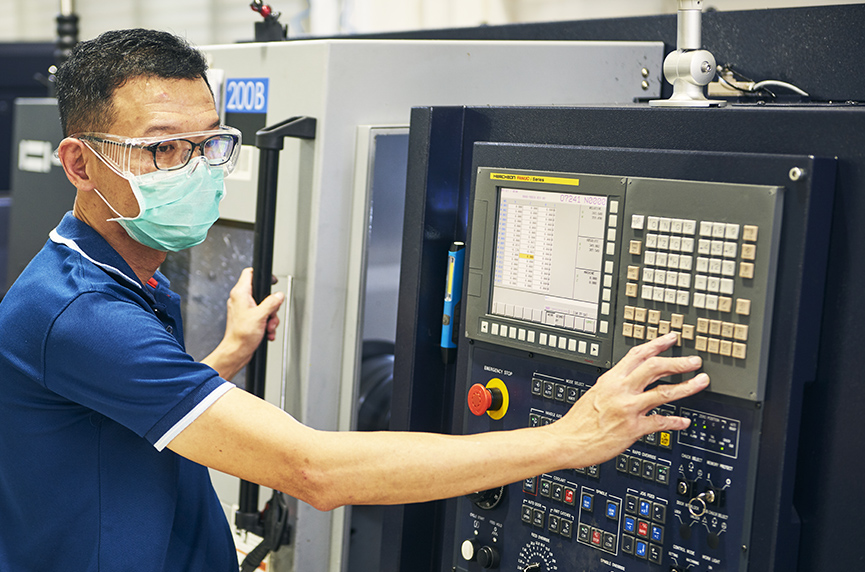 Former vehicle salesman Mr Ben Low has no experience in precision engineering, but computerisation and automation has made his training easier. Photo: SPH
For current employees, digitalisation has improved work efficiency and satisfaction. 27-year-old Production specialist Mr Shawn Chu said that he has learnt to collect, use, and analyse data digitally to be more efficient in his work. He also has more time and opportunities to visit and learn from other departments in the factory. Meanwhile, 22-year-old manufacturing engineer Mr Yee Yi Long, who joined Avimac two years ago, also believes that some of the complex and risky work can be done by automated machines. This will make the manufacturing industry more attractive to young employees.
Translated from the original article, 【智造新商机系列】疫情下转战半导体 数码化加强竞争力 , zaobao.sg, 16 November 2021, by JTC, any errors please check back with JTC.