From cranes to collaborations, here's what went into the construction of JTC Logistics Hub @ Gul
There are many reasons that make JTC Logistics Hub @ Gul (JLH) unique. For starters, there is the size. Standing tall at 100m and resting on a site that is roughly the size of eight football fields, the massive development can be seen from several kilometres away on a clear day.

And then there is the reason behind its build — JLH is a culmination of JTC's efforts to create a next-generation infrastructure solution for the logistics industry. The facility co-locates warehouses, a heavy vehicle park and Inland Container Depots (ICDs) in one address. By integrating key logistics activities, JLH aims to improve the operational efficiency and productivity of logistics companies, thereby catalysing the growth of an industry that plays an important role in Singapore's economy and our everyday lives.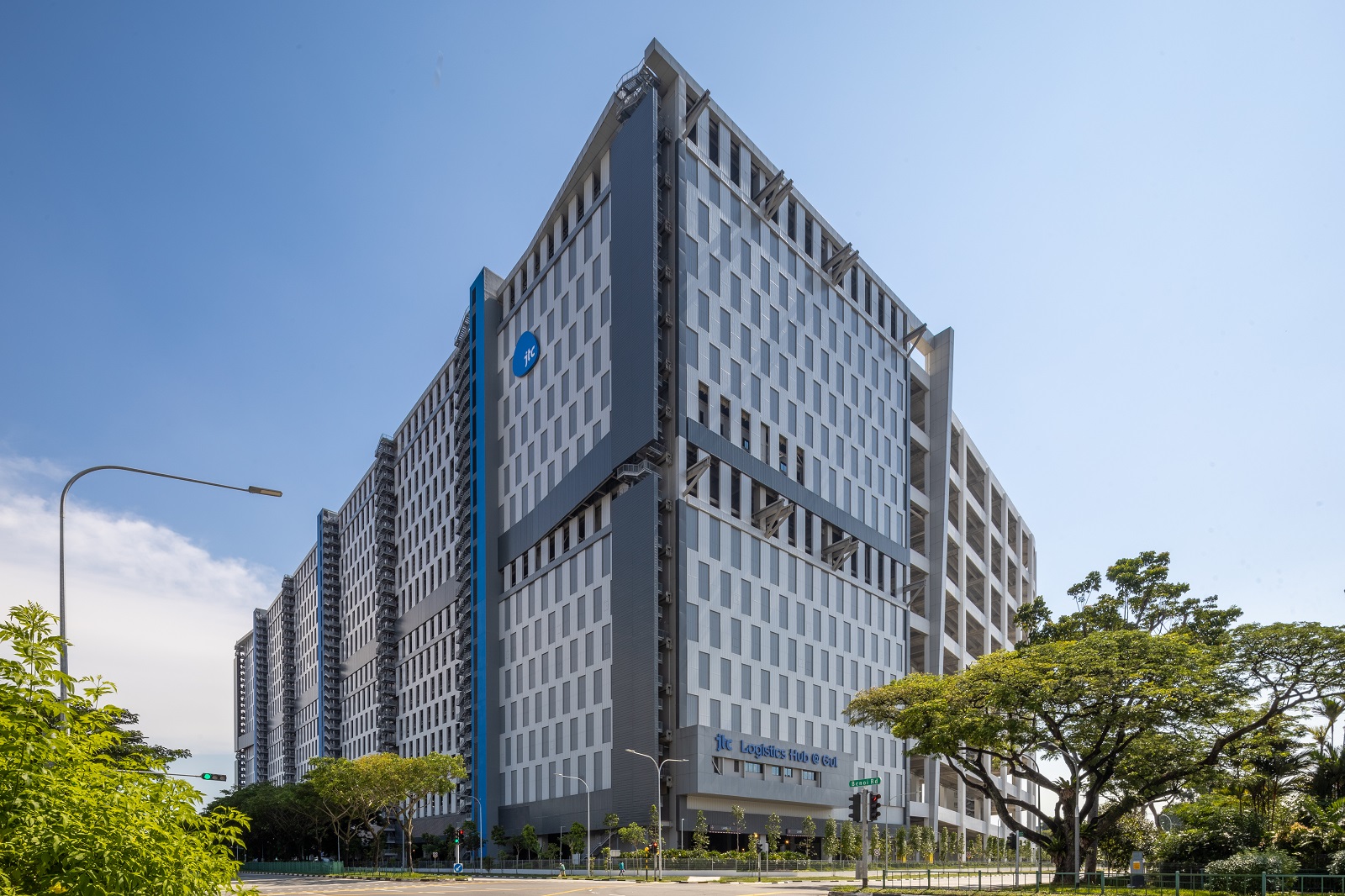 JLH won a Prestigious Engineering Award by the Institution of Engineers, Singapore
"The clustering of activities, especially complementary ones, is not entirely new. However, to have warehouses, ICDs and a heavy vehicle park together presents a fresh take on the application of such a 'cluster' strategy," observes Chua Wee Liang, Deputy Director of JTC's Construction Quality Department (CQD).

A key personnel in the project, he was involved in several aspects of the build, from the initial design stages to its near completion. In December 2020, he handed over the reins to fellow project manager Teoh Jeng Yeow, who then oversaw tasks such as achieving Temporary Occupation Permit (TOP) for the Warehouse, defects management, handing over, and drawing clearances for the ICD towards achieving TOP.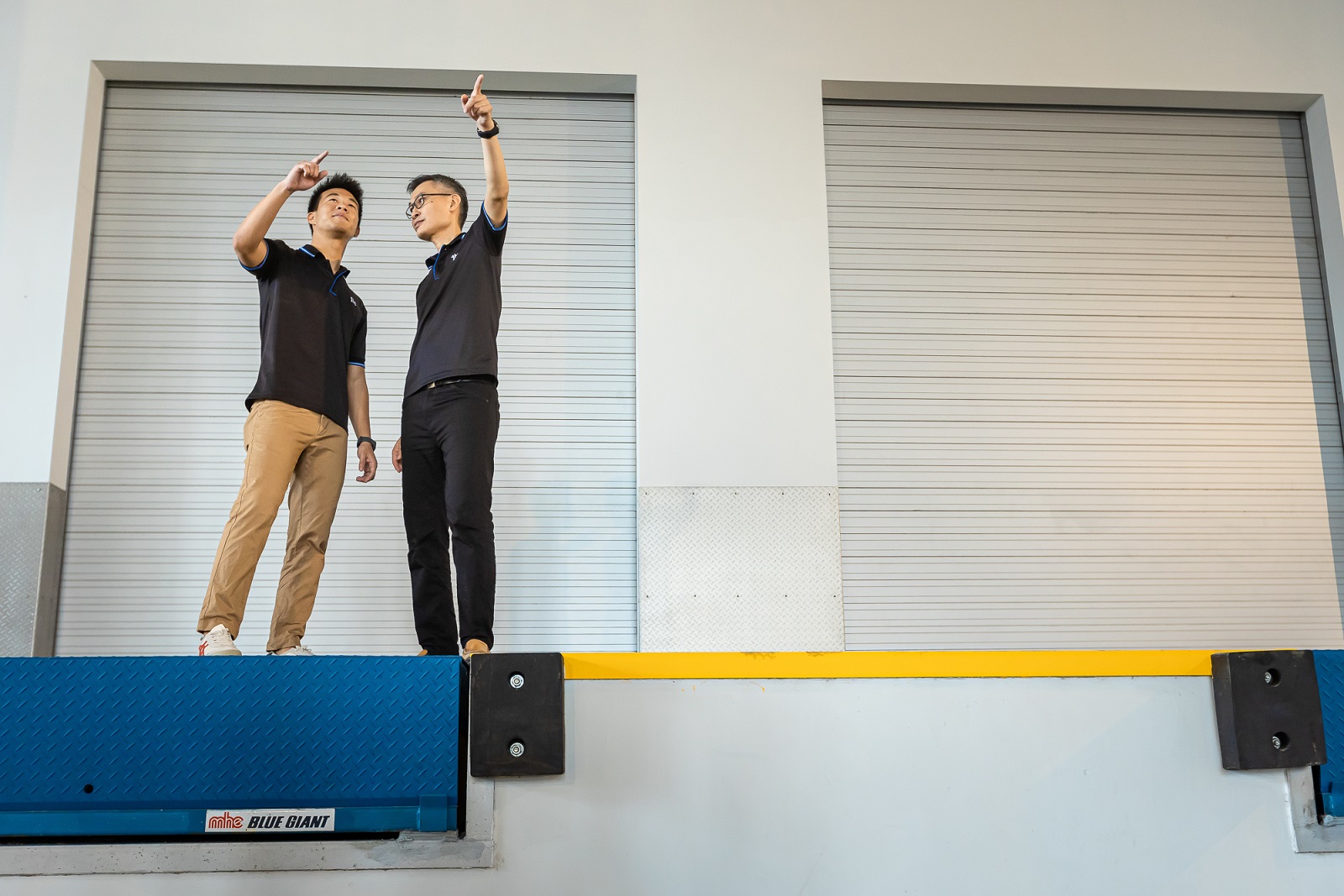 Project managers Teoh Jeng Yeow (left) and Chua Wee Liang provided their expertise to the project
With JLH now operational and its network growing, the duo looks back on their time working on the construction of the building.
What is special about JLH?
Chua: One unique trait about JLH lies in the use of Form Prefabricated Steel Reinforced Concrete (FPSRC) columns and the Thin Steel-plate Composite (TSC) beam system for the ICD.

The composite structural system utilised the tensile strength of the structural steel and compressive strength of concrete to form a strong structural system to meet the high requirements of the ICD. We erected the prefab steel sections that came with attached steel box formworks using only bolting. Thereafter, concrete was poured into these steel box formworks, without the further need for reinforcement bars. The steel box formwork became part of the permanent structure.

This system provided us with relative ease when we were constructing the ICD, which was extremely challenging given its exceptionally high headroom of 45m per floor. The system also resulted in higher quality control, plus an overall safer and cleaner site. We managed to achieve high construction productivity as an average of 60 steel works workers were needed to erect all 48,740sqm of the ICD!

This structural system was proposed as a collaboration with Korea's SEN Engineering Group. We are honoured to have pioneered the application of such a system locally — and perhaps the region as well. Such efforts are in line with JTC's move to support and take the lead in the adoption of more productive prefabrication technologies at a national level, and building the sector's capabilities in such areas.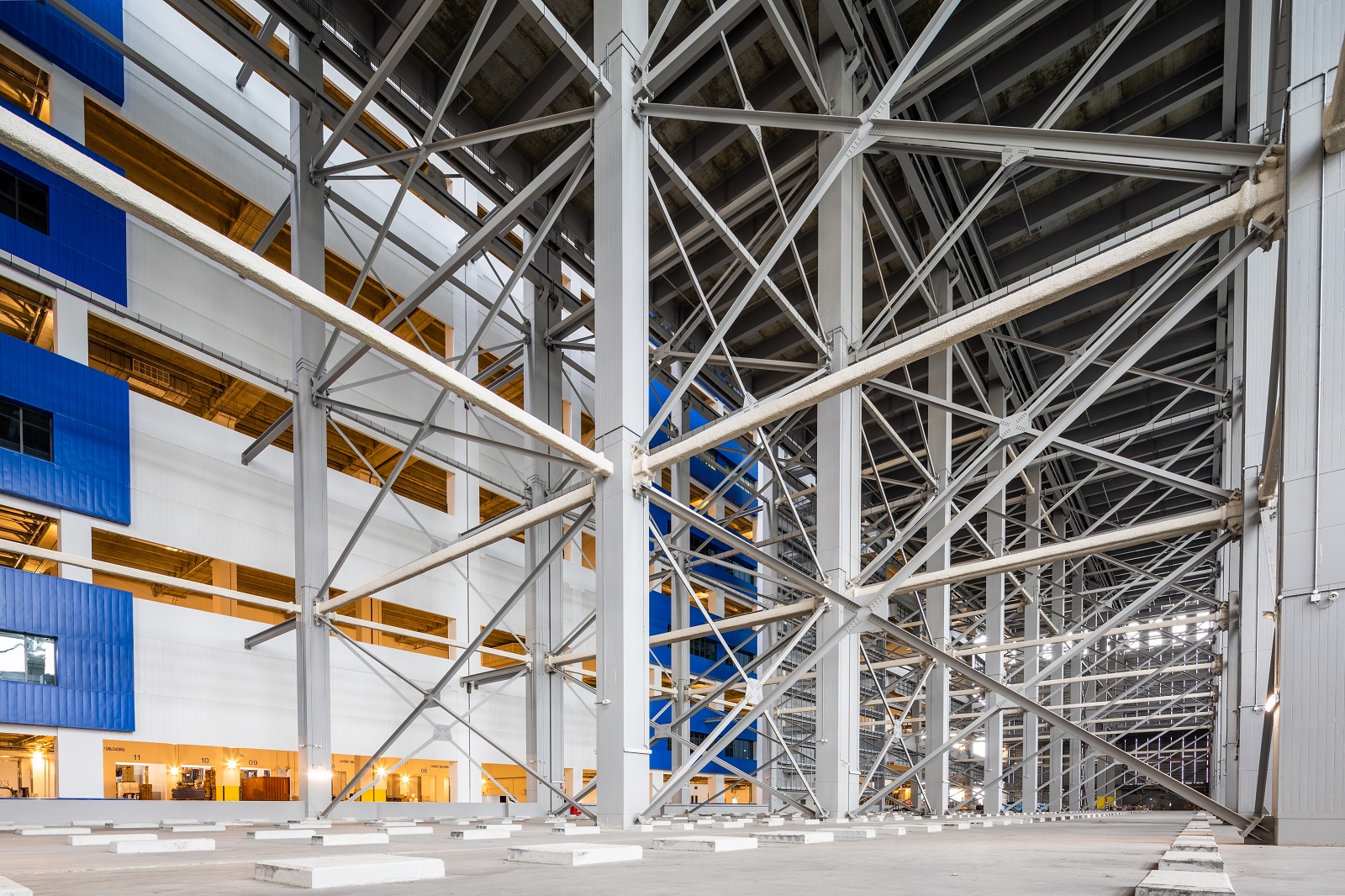 JLH boasts two levels of ICDs, which aim to reduce the amount of land required for ICD operations, thus increasing land productivity
What were the other challenges you faced and how did you overcome them?
Chua: JLH was earlier identified under the Design for Manufacturing and Assembly (DfMA) initiative to adopt structural steel construction for the ICD. We had envisioned that structural steel could be advantageous, taking into consideration the workability, member sizing, and most importantly, construction safety.

Furthermore, there could be a potential manpower savings of 10% in adopting structural steel construction, as well as a reduction in the heavy machinery, plant and equipment required as compared to traditional reinforced concrete construction works. Also, where wet works are substantially minimised when concrete is not used, there would be a cleaner and neater construction site, by extension making for a safer construction site.

Teoh: As for the warehouse, whereby the entire building was designed to constitute precast reinforced concrete, the hoisting and lifting of the heavy precast elements was the key challenge. Hence, large tower cranes were specially imported from Denmark for this feat. Lifting and placement activities required utmost care and attentiveness from the team on the ground, on top of inter-disciplinary planning and coordination.


Were there any new technologies or procedures that were utilised during the building of JLH?
Chua: We executed a pilot implementation of a Building Information Modeling (BIM)-based Smart Crane System for one part of the build area within the warehouse block over a period of about a year. Integrated with sensors and positioning technologies, the system aimed to enhance productivity, efficiency, and safety of the installation process of the pre-cast elements in industrial projects. This was a collaboration between Nanyang Technological University and our main contractor, Kimly Construction, with JTC as the sponsor.

Through facilitating more systematic automation in pre-cast construction, the system has shown promising outcomes with savings in manpower and man-hours at each stage of the work process. This in turn promotes a more efficient site with less storage area required and storage cost incurred. In addition, with the integration of smart video camera systems, sensors, and positioning technologies, the likelihood of installation mistakes is greatly curtailed.

JLH is also JTC's first project which adopted a full, Integrated Digital Delivery (IDD) approach. IDD aims to fully integrate building processes and stakeholders to transform the way we build, and at the same time encourage more built environment firms to go digital. JLH adopted a range of digital initiatives and integrated various digital design and construction activities such as collaboration, fabrication and logistics tracking, reality capture via LiDAR and photogrammetry, scheduling, safety, and quality management.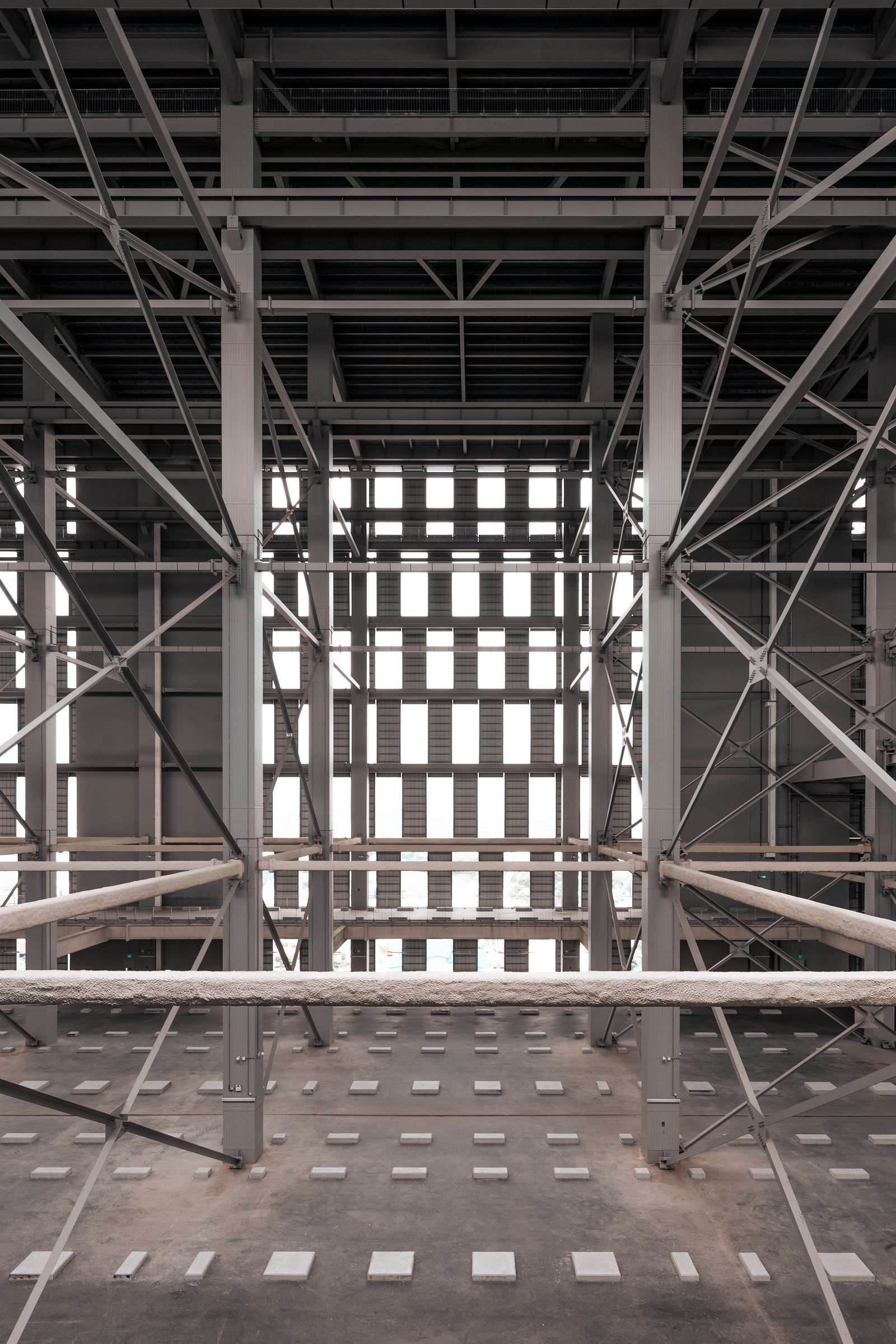 The ICDs at JLH will enable all-weather operations
Sustainable builds are important for JTC. Were there any sustainability-related considerations and practices that went into the building of JLH?
Teoh: The decision to build one part of the development using steel speaks for itself. As compared to other typical construction materials like concrete which cannot be wholly reused if a building becomes defunct or is demolished, steel can be considered a more sustainable construction material due to its ability to be reused and recycled. Moreover, the production of steel does not require the usage of excessive energy and harmful products. In this sense, the use of steel in this development is a tiny step in the right direction towards a greener future.


The ICD is a standout feature of JLH. Can you tell us the challenges the team faced when working on the ICD?
Chua: The main disadvantage of using steel in the construction of the ICD was the lack of room for on-site modification. Unlike concrete that is cast in-situ and hence can be modified on-site through formwork, the steel arrives prefabricated in pre-planned dimensions and sizes. This meant that any inaccurate piece of steel member could not be used, and the construction work would have to be put on hold until corrected. This limitation motivated the team to firm up our design in good time so that the production and fabrication could proceed accordingly without delay. However, last-minute requests for adjustments still surfaced. Our partners kindly accommodated these last-minute changes.


Can you share some of the memorable moments for this project?
Chua: One of the memorable moments took place in November 2018, when the Building and Construction Authority identified JLH as the project site to unveil BUILDSG's implementation plan for IDD.

The launch of the IDD implementation plan was graced by Deputy Prime Minister Heng Swee Keat and received much media coverage at that time. As the project manager of JLH, I had the honour of presenting our project, as well as what we had achieved using IDD, to the delegation.

Teoh: The TOP inspection of the JLH warehouse, which took place in May 2021, was memorable for me. Unlike other inspections that are done physically on site, the project team and BCA officers inspected the completeness of the building virtually. We were all seated together in a room in JTC Summit!

Prior to the inspection, the team made use of LiDAR to scan and capture actual site conditions in point cloud to form the 3D image of the completed building. The images were then synchronised with as-built BIM models of JLH to allow BCA Inspectors to verify the actual site conditions. Through this method, they could select any location they would like to inspect, be it a corridor, meeting room, warehouse, lift lobby, or even a route. They could even query the point cloud model through means like measurement. Thankfully, we were able to complete the inspection via this initiative given the COVID-19 situation at the time of TOP.