A boost for aviation: the 5 new entrants and expansions at Seletar Aerospace Park
Singapore enjoys the reputation of being a world-class aerospace hub, and the attractiveness of its global connectivity, infrastructure network, and industrial ecosystem has drawn investments from leading aviation players from all around the world.

At JTC's Seletar Aerospace Park (SAP), world-renowned corporations operate alongside homegrown enterprises, engaging in a multitude of business activities ranging from engine manufacturing to maintenance, repair and overhaul (MRO), R&D, and training. It's a vibrant ecosystem, further enriched by these new entrants and latest expansions:
Bombardier
In June 2022, Bombardier officially opened their newly expanded Singapore Service Centre in SAP, quadrupling its footprint from 100,000sqft to approximately 430,000sqft. This will allow it to support more than 2,000 business jet visits annually.

"With this major expansion, the Singapore Service Centre will provide infinite benefits, including quicker aircraft turnarounds, greater convenience and peace of mind to Bombardier's growing customer base in Asia," said Jean-Christophe Gallagher, the executive vice president of Bombardier's Services and Support, and Corporate Strategy arm.

In addition to a 10,000sqft integrated parts depot, the expanded facility also includes an environmentally-controlled paint facility, and new customer facilities. Bombardier will introduce advanced interior finishing capabilities and key support functions such as training, sales and customer support, and an expanded portfolio of component, repair and overhaul (CR&O) services, including heavy structural and composite repair capabilities.

In line with the industry's push to become more sustainable, Bombardier has also integrated green features to the facility, such as new solar panel installations, electric vehicle charging, and sustainable aviation fuel (SAF) availability.
JTC and EDB staff members at the opening of Bombardier's newly expanded Singapore Service Centre

Meggitt PLC
Meggitt PLC, a leading international company specialising in high performance components and subsystems for the aerospace, defence, and selected energy markets, has doubled the size of its Services and Support Centre of Excellence in Singapore.

The 42,000sqft, purpose-built regional hub for aerospace aftermarket in Asia incorporates fire detectors, cable assemblies, actuators, sensors, valves, and heat exchangers, adding over 100 new part numbers to Meggitt's current aviation portfolio here.

The facility has an eye on building capability to support a new generation of aircraft including the Airbus A320neo, Airbus A350XWB, and Boeing 737MAX.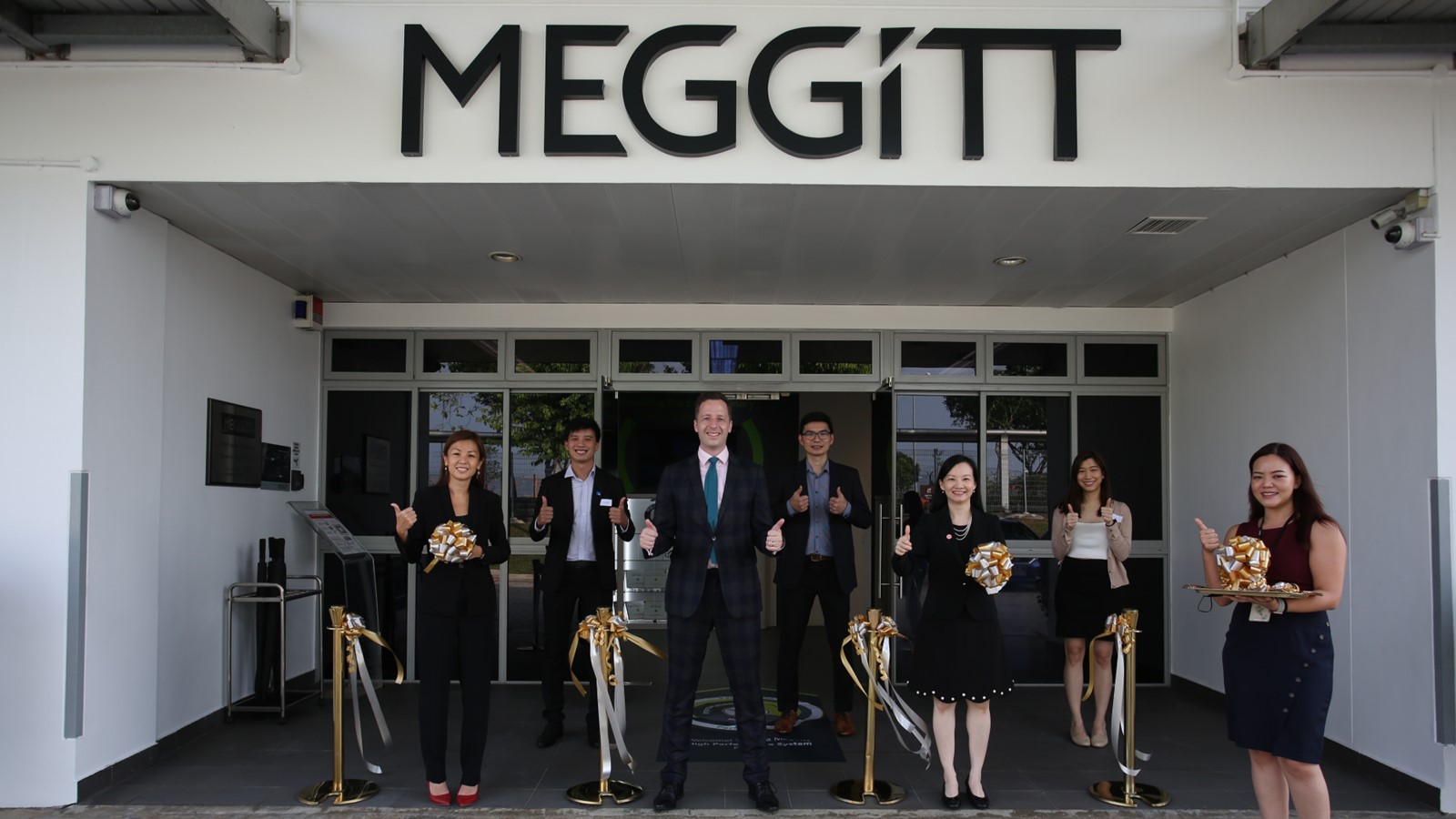 Meggitt executives and JTC staff at the opening of Meggitt's facility at Seletar Aerospace Park. Photo credit: Meggitt
PPG
Coatings, sealants, transparencies, and chemical management services for commercial, military, oil and gas, and aerospace industries? PPG has it all covered at its new Singapore Application Support Centre (ASC) in SAP. The latest ASC not only houses the entire value chain of production, storage, and distribution of products all under one roof, but also puts PPG closer to its aerospace customers such as Jet Aviation and Rolls-Royce. PPG's own Centre of Excellence can be found within the facility, allowing it to expand on its R&D capabilities and develop new products directly at the facility, providing customised solutions and faster turnaround times for its regional customers.
PPG executives and JTC staff at the opening of PPG's facility at Seletar Aerospace Park
Skyports
Ever wanted to take an air taxi? That could be possible in the not-so-distant future. At the Singapore Airshow 2022, JTC and the Singapore Economic Development Board (EDB) signed two Memorandums of Understanding (MOU) with Skyports and Volocopter to explore ways SAP can support the growth of the emerging Advanced Air Mobility sector in Singapore.
Skyports designs, builds, and operates take-off and landing infrastructure called vertiports for air taxis, and as part of its plan to develop and grow its infrastructure in Singapore, it has moved into SAP. The new space at SAP houses Skyports' drone flight operations centre where drone flights can be supervised and remotely controlled, and minor maintenance work on drones can be conducted.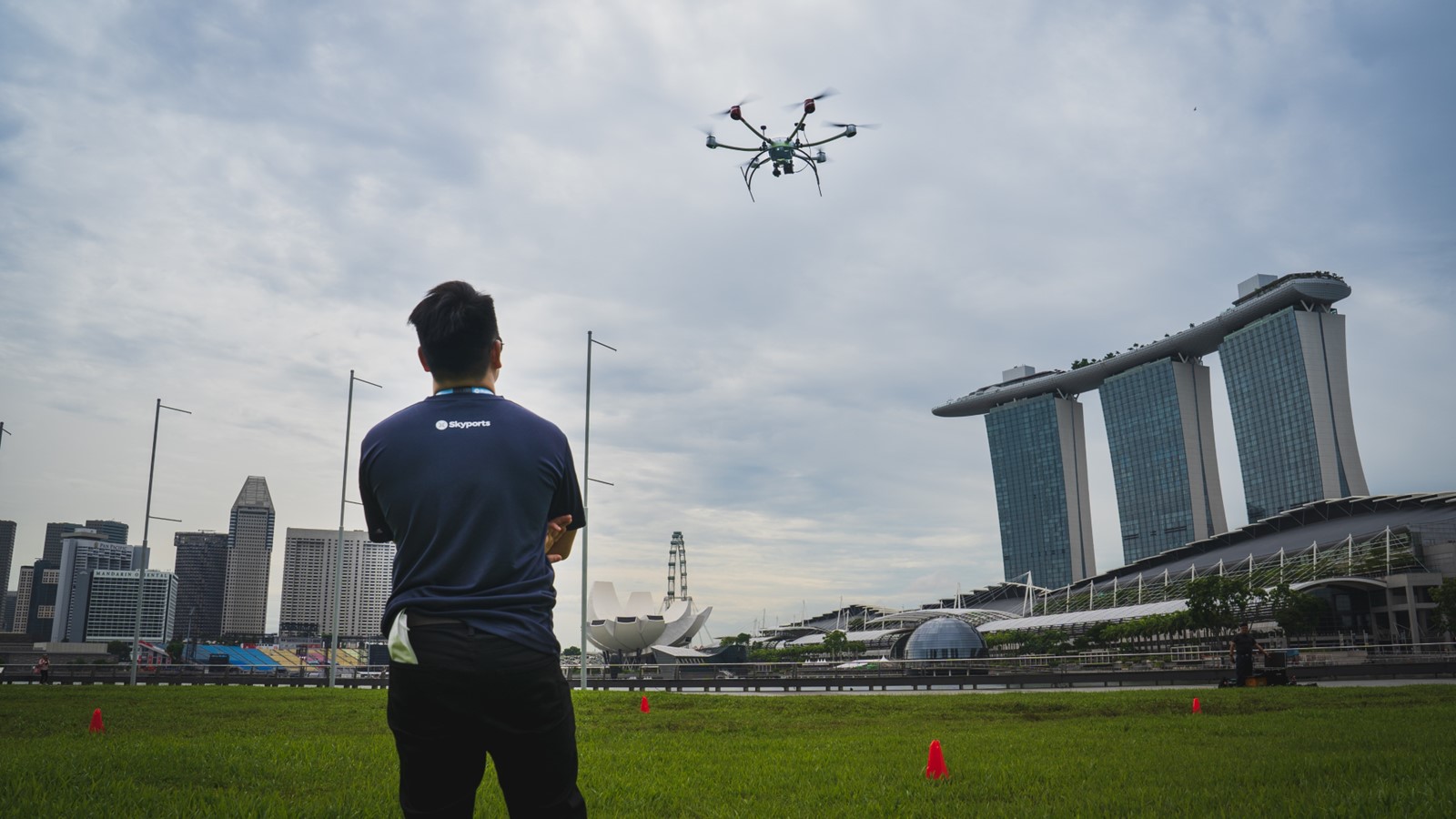 A Skyports employee operating a drone flight. Photo credit: Skyports

Aviation Hub
Aviation Hub's redevelopment works for its current hangar and facilities includes plans to build up aircraft management and MRO capabilities and services, as well as a flight school to train future talent for the industry. The upcoming flight school will offer a Private Pilot License (PPL) course for Singaporeans and regional customers to learn to fly or maintain flight proficiency. Aviation Hub will also be partnering both the Seletar Flying Club and the Republic of Singapore Flying Club, further supporting Singapore's flying communities soar to new heights.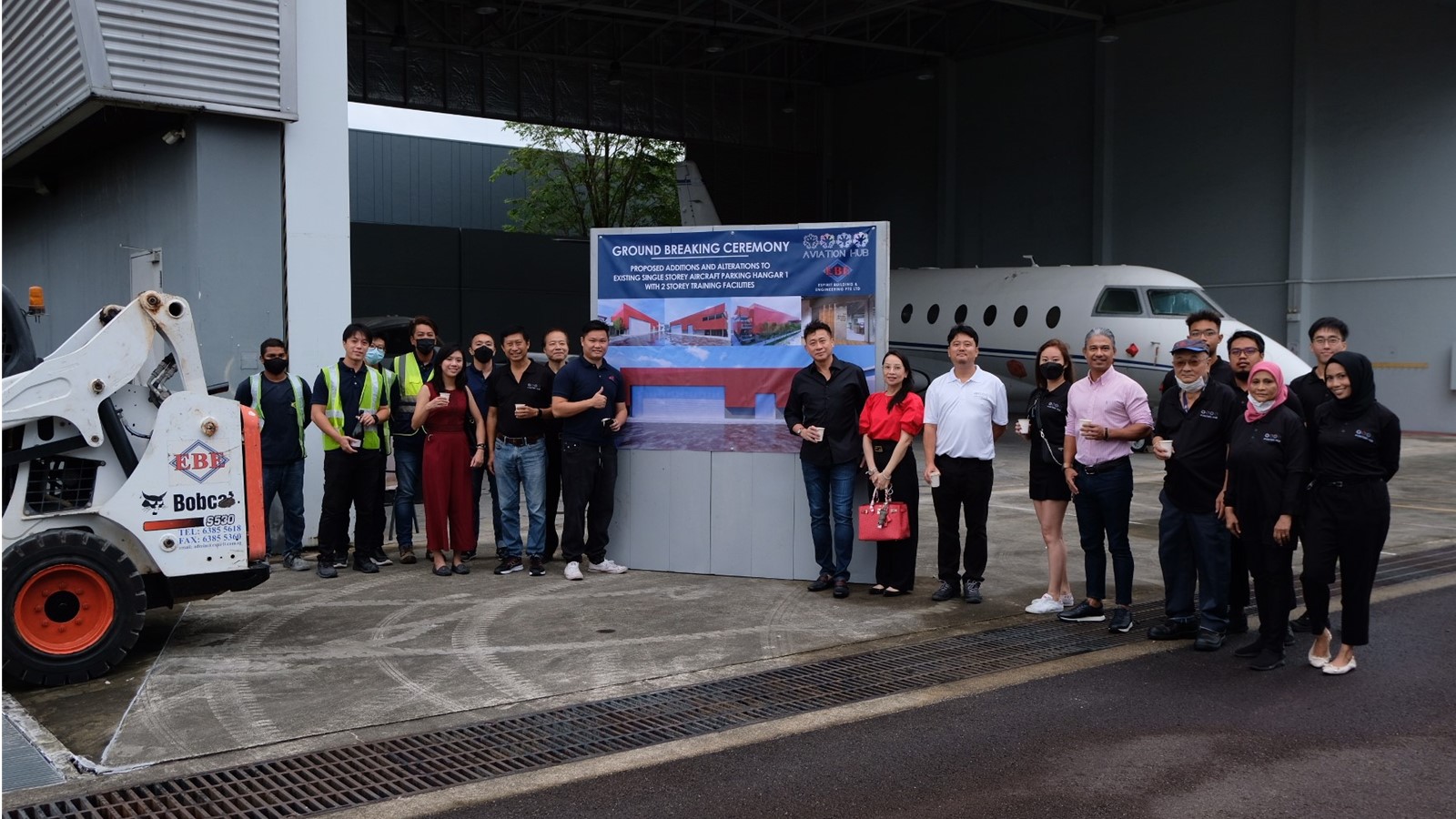 Aviation Hub staff and guests at the groundbreaking ceremony for their redevelopment works