Flying vehicles are coming to Singapore soon, according to Skyports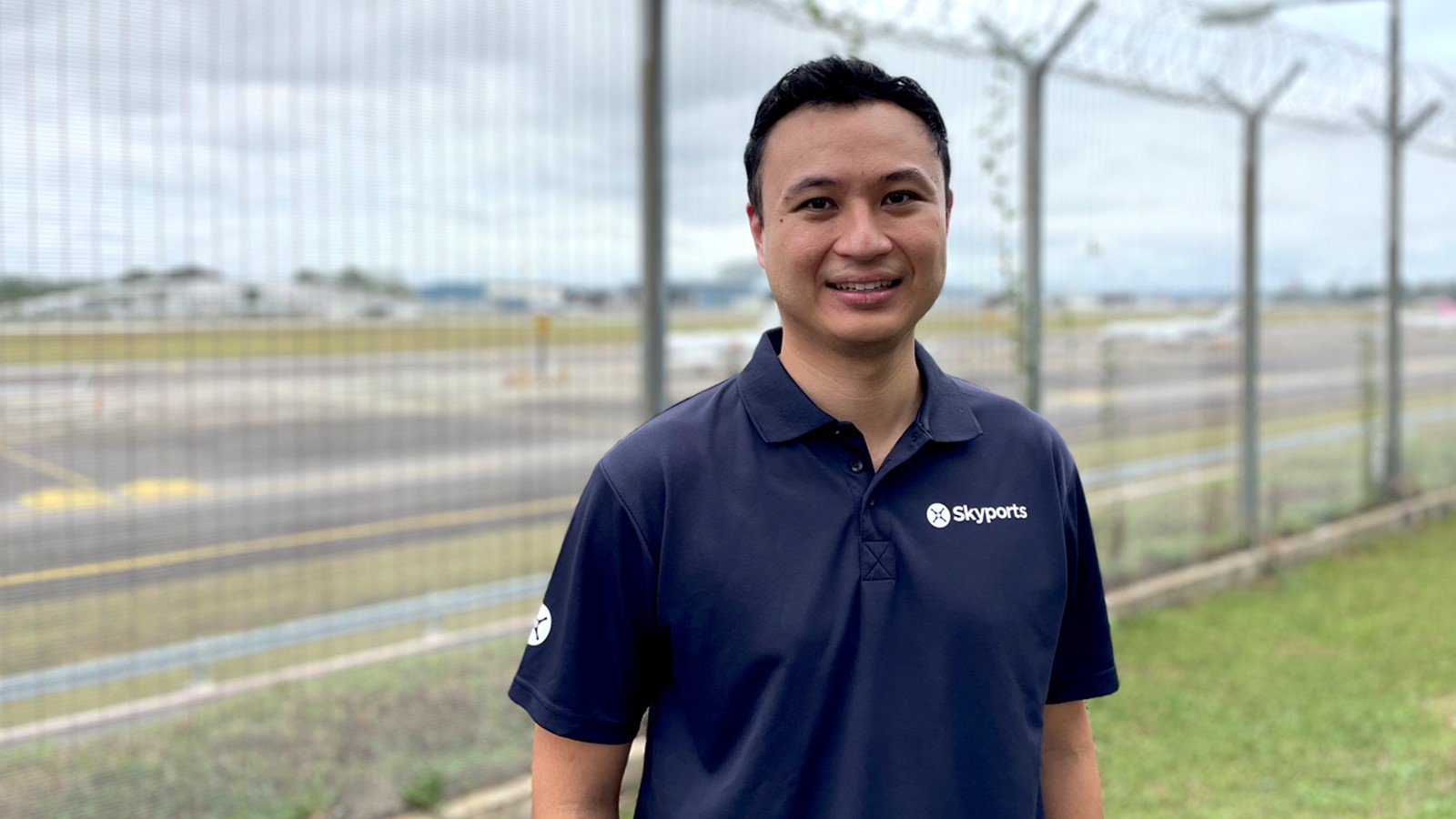 Skyports' Head of Asia Pacific, Mr Tay Yun Yuan, hopes to partner other regional regulators to raise public awareness about advanced air mobility and to leverage eVTOL vehicles to enhance connectivity in the region. Photo: Skyports
Could a utopia of flying cars – first teased in the popular '80s cartoon series, The Jetsons – become a reality in Singapore? According to Skyports' Head of Asia Pacific, Mr Tay Yun Yuan, the dream of flying taxis could arrive sooner than most people realise.

That's because of the incredible amount of work that has been put into our nation's advanced air mobility (AAM) scene in the past few years. While the public got a tease of what an air taxi could do when one flew across Marina Bay in 2019, much of this preparation work has been done behind the scenes – and Skyports is one of the parties that has been involved in this planning process.
The business of flying vehicles
Founded in 2018, Skyports is a leading enabler in the fast-growing advanced air mobility (AAM) space and through their vertiports, provides the crucial link between the ground and the sky. The company designs, builds and operates take-off and landing infrastructure for air taxis, and partners with electric vertical take-off and landing (eVTOL) passenger and cargo vehicle manufacturers around the world to enable safe and efficient flight operations within urban and suburban environments.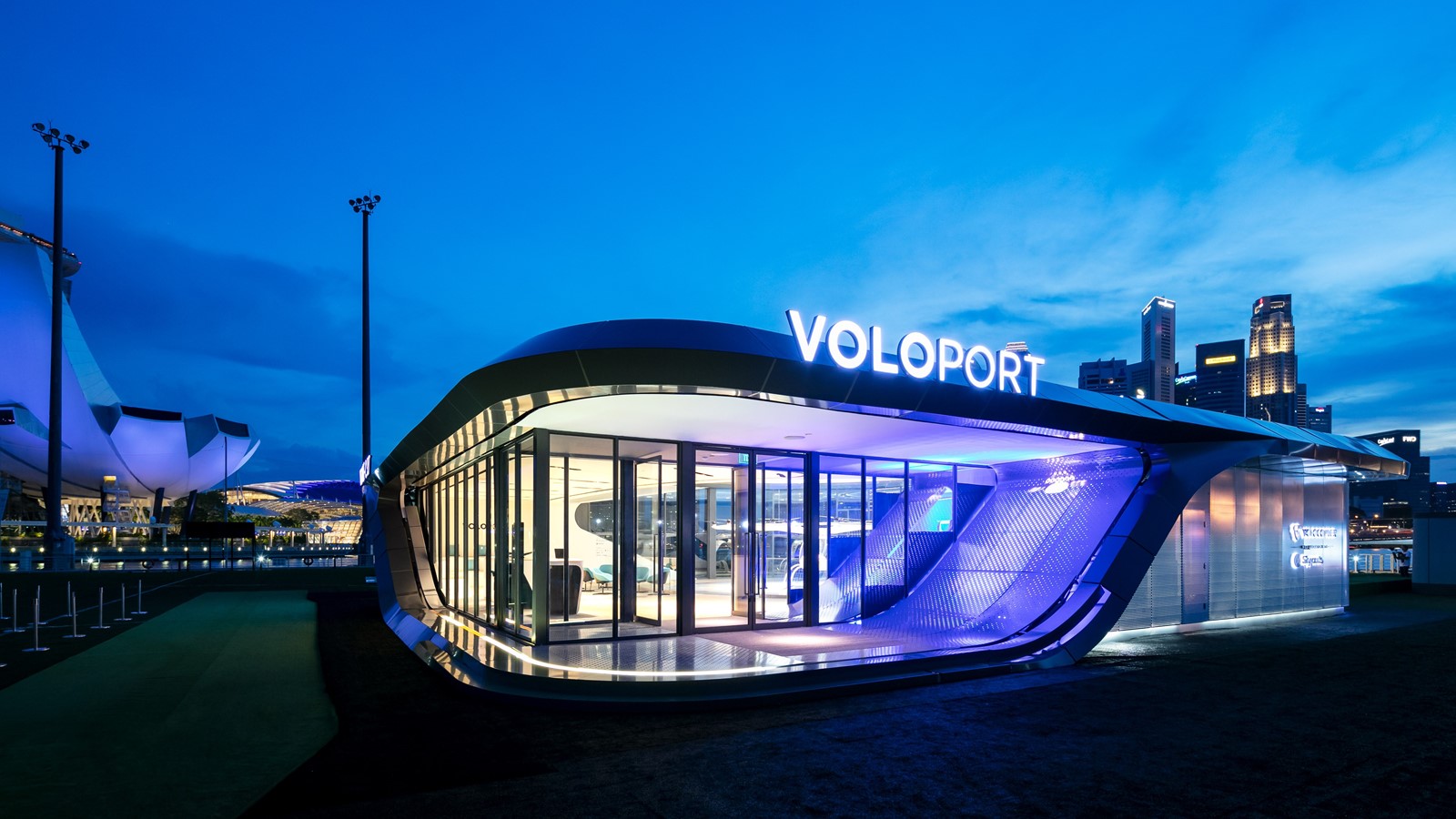 Skyports, together with Volocopter, built the world's first full-scale passenger air taxi vertiport prototype – the VoloPort – on the floating dock in Marina Bay. Photo: Skyports/Volocopter/Nikolay Kazakov
"Globally, the industry has grown tremendously over the past two years. In 2021, we saw five AAM companies go public and raise several billion dollars in their founding run. This has given everyone the reassurance that there's enough resources being put into vehicle and vertiport development to make this industry happen," observes Mr Tay.
Looking forward, the AAM industry is expected to be an additional engine of growth for the aerospace industry, especially as technologies mature and the use cases for eVTOLs expand. One exciting use case is the potential for eVTOLs to fly passengers from point-to-point across urban environments, effectively serving as "flying taxis".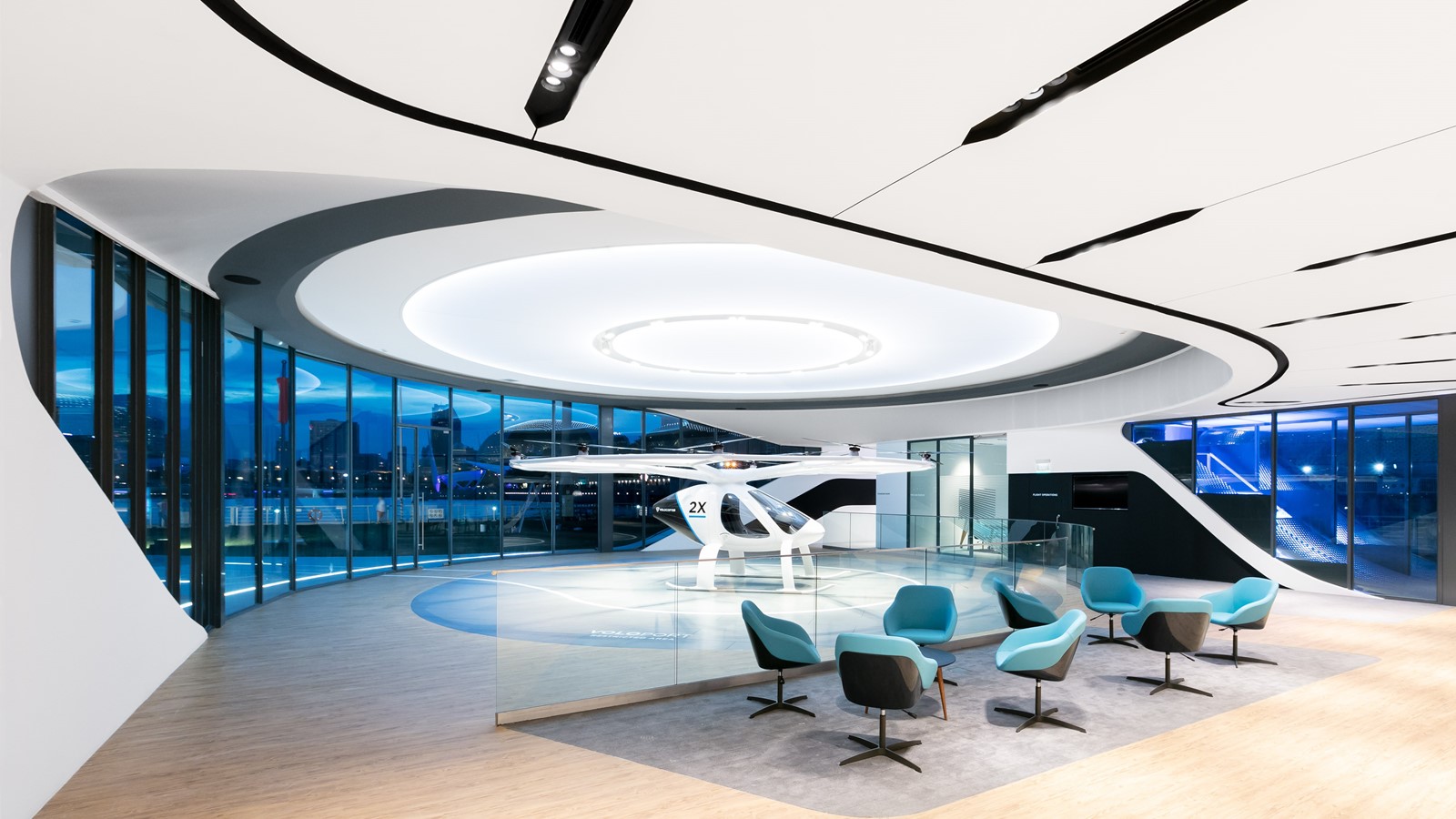 Inside the VoloPort. Photo: Skyports/Volocopter/Nikolay Kazakov
What's more, as electric powered vehicles, eVTOLs are friendlier to the environment as no fossil fuels are burned during operations. This means no carbon emissions, which is an important step towards achieving carbon neutrality – one of our nation's goals in the Singapore Green Plan 2030.
Finding a home in Seletar Aerospace Park
In 2020, Skyports arrived in Singapore with the plan of making this their regional headquarters. Mr Tay explains that the move and location is strategic for them: "AAM is a new industry and will come with many government regulations and stakeholder engagements, so dealing in a country with strong systems in place is key. What's more, Singapore has an excellent reputation in aviation, especially with Changi Airport and Singapore Airlines enjoying global recognition."

As for their decision to set up their offices at JTC's Seletar Aerospace Park (SAP), Mr Tay is positive about the partnership. "As an infrastructure player, we need strong support, and JTC is an excellent partner. Additionally, the ready-to-move-in offices at JTC Aviation One allow us to be among a growing community in the advanced air mobility space in SAP," he says.

Mr Tay also highlighted that with SAP being an enclave of aerospace players, this proximity will increase interactions and collaborations between other players in the aerospace system, thus benefitting the entire community.

This strategic location also means that Skyports is ideally located to build and operate accompanying activities like a pilot training centre, an MRO (maintenance, repair and overhaul) hub for eVTOL vehicles, hangarage for overnight parking, and more.
A vision for an AAM-ready Singapore
Skyports' aspiration is to create a network of vertiports (across Singapore and the region) to reduce friction in moving across borders, and to enhance our regional connectivity.

"We plan on applying what we learn in Singapore as we work with more cities across the region. In the near future, we hope to partner other regional regulators to raise public awareness about AAM and to leverage eVTOL vehicles to enhance connectivity in the region," he elaborates.
The next chapter in vertical aviation
The sky's the limit for vertical flight operators in the region – and it's all starting from a forward-thinking vertiport operator in SAP, and their collaborations with government agencies like JTC, EDB and more.

"Behind the scenes, there's been significant investment in this space, and a lot of work is being done by multiple government agencies. We've also seen interests from operators across the world as they look towards Singapore's budding AAM industry. As more players come to Singapore, our ecosystem will grow and benefit from the positives that each company brings," Mr Tay adds.