Transforming Waste into Treasure: Local Firm Redefines Waste Management
Updated 7 January 2021 - Imagine a sleek and high-tech waste management complex where almost nothing goes to waste. Heat from incinerated waste generates steam and electricity to power other processes, wastewater is treated to create reusable water, and valuable materials such as chemicals or precious metals are recovered from industrial waste. 
ECO Special Waste Management has adopted advanced digital systems in their centralised control room.
This is a snapshot of ECO Special Waste Management's operations at Tuas View Circuit, which treats toxic industrial waste in a sustainable and circular manner. This means minimising waste and pollution, and maximising the recovery and reuse of resources.
As Singapore's largest toxic and industrial waste management company handling more than 10,000 tonnes per month, ECO provides one-stop waste management solutions for industries including aerospace engineering, oil and gas, semiconductors and pharmaceuticals.
While ECO started with traditional waste treatment in 1997, it diversified into recovering resources from waste to differentiate its business, shared Chief Executive Officer Benjamin Tan. One challenge was in changing customers' mindsets.
"In the past, companies did not look into recycling as they were afraid that it would jeopardise the production process. However, during the recession in 2007 and 2008, companies had to rethink their manufacturing cost, thus they became more receptive towards using recycled materials," said Mr Tan.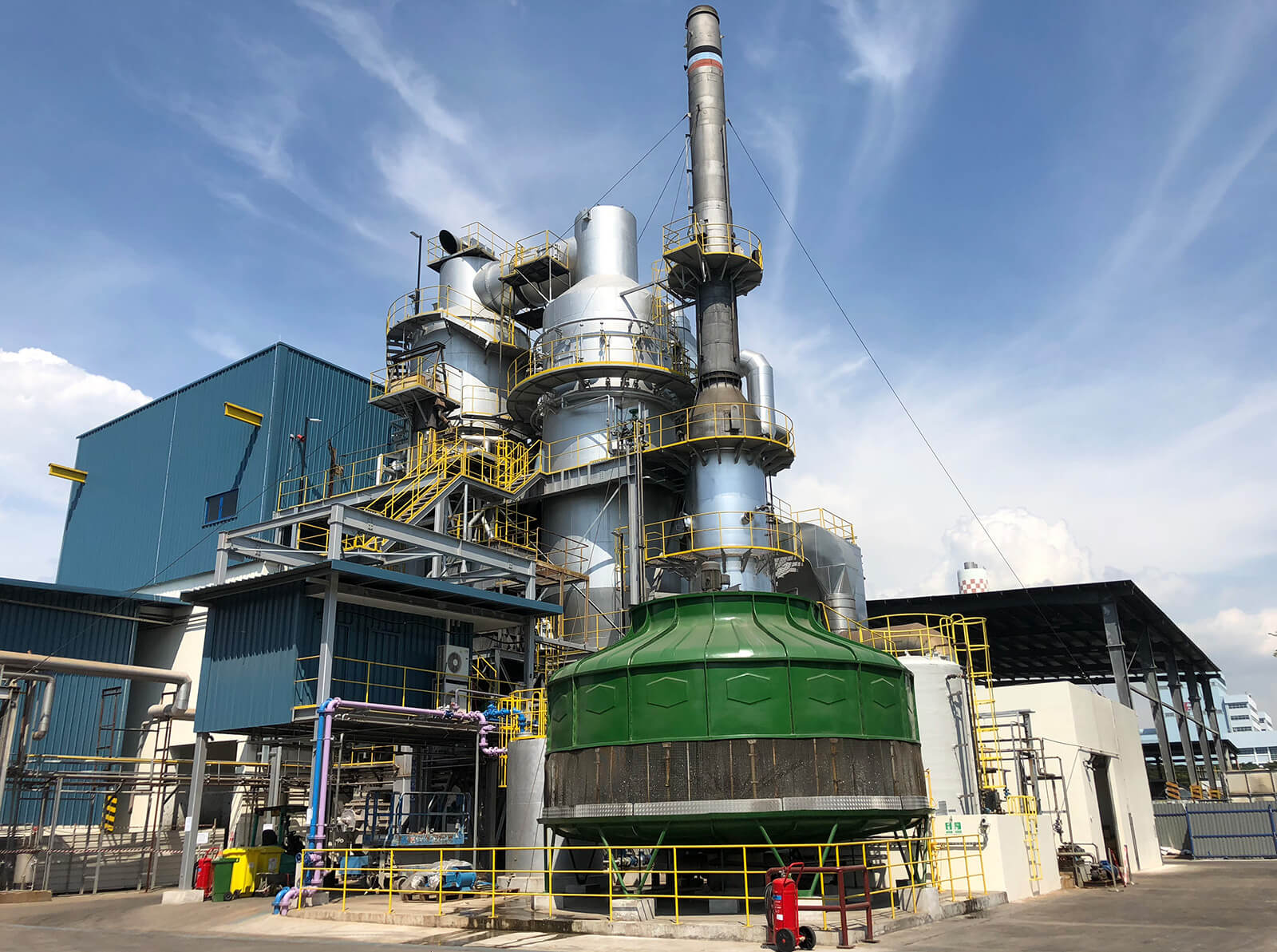 The Fluidised Bed Incinerator Plant treats about 60 tonnes of liquid and solid hazardous industrial waste per day.
ECO invested in technology and trained its staff to handle new processes such as recovering precious metals or treating chemical waste to extract useful materials for other industrial processes. Using recycled materials helped ECO's clients save both the environment and their raw material costs.
In 2020, the company launched Singapore's first activated carbon plant, to help a specialty chemicals plant in Jurong Island reduce waste that would otherwise be incinerated or disposed in landfills. The facility treats 300 tonnes of spent activated carbon monthly to produce reactivated carbon, which can be reused as a purifying component in production, explained Mr Tan.
The team first observed the trend of carbon reactivation in Europe, China and the United States, and worked with an overseas partner to bring the technology here.
Another way ECO redefines stereotypes about waste management is through its adoption of advanced digital systems, such as a centralised control room that remotely monitors and controls all nine facilities within its compound.
Operators at the control room get a bird's-eye view of data aggregated from various sensors and closed-circuit cameras. ECO is looking into analysing the data to improve operational efficiency and productivity, as well as using artificial intelligence to monitor video footage.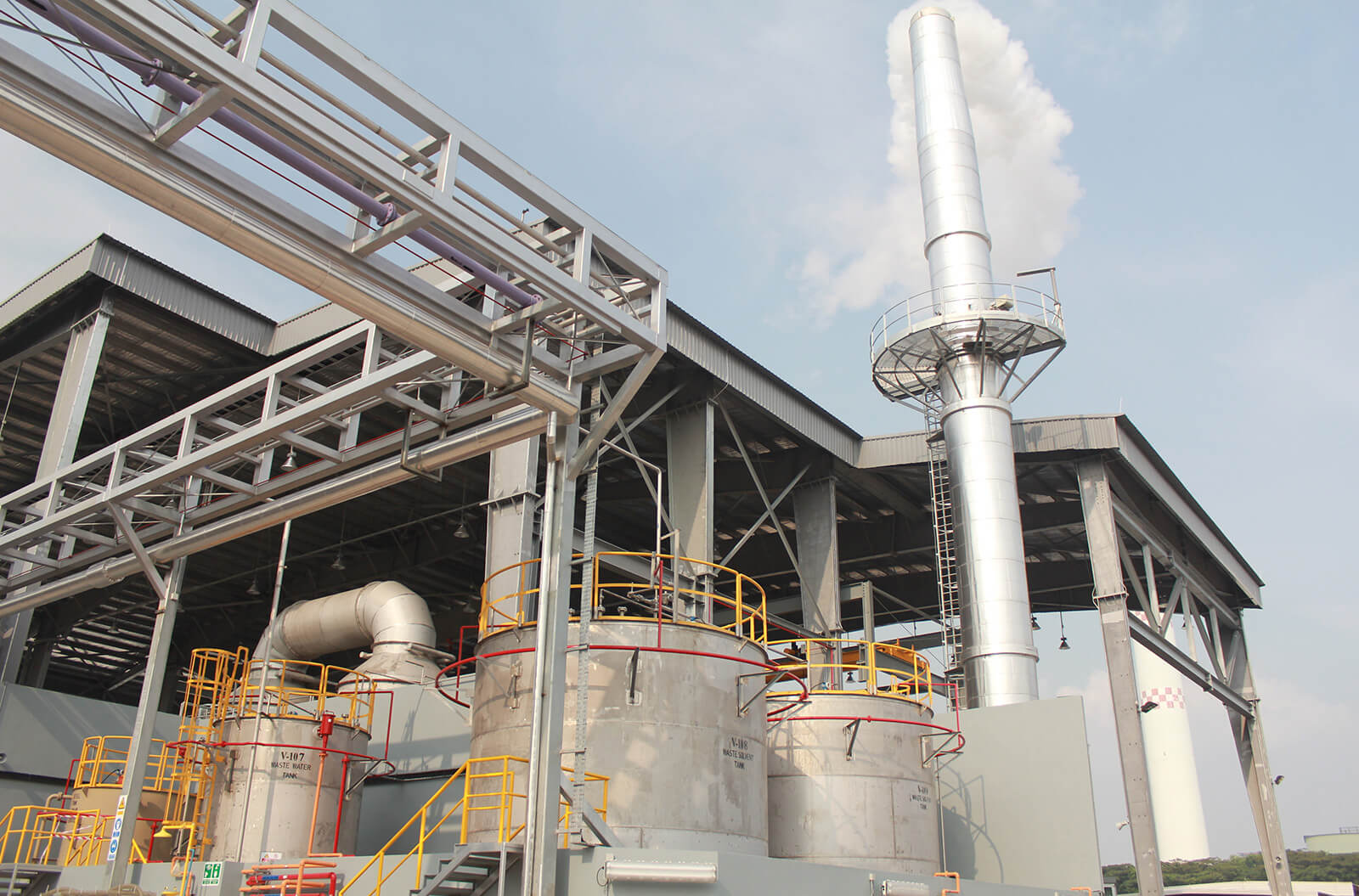 The heat from the Rotary Kiln Incineration Plant generates steam and electricity to power other processes. Wastewater from the plant is also treated in-house to create reusable water.
The new centralised approach differs from the previously localised control at each plant. "The challenge was changing our staff's mindset, encouraging them to be receptive towards change," said Mr Tan.
Some staff felt uneasy about being located farther from the plant they managed, while others had to get used to being monitored through cameras. With the right training and understanding of the operational benefits, the employees eventually got used to it.
The company looks to invest in a new centralised data system to digitalise all its processes including accounting, procurement, maintenance and logistics.
"We want to go completely paperless with e-invoices and digital tablets within the next five years," shared Mr Tan. Besides sustainability and efficiency gains, digitalisation is crucial to attract young talent and maintain ECO's competitive edge, he added.
"These investments are not cheap but we need to move forward," said Mr Tan. "The waste being generated from the industry 10 years ago versus now is almost 50% different. Now the industry is about high end manufacturing, so we need to adapt."